When Jia M. and Taja R. met in fifth grade over a shared love of science class, they had no clue they would end up being founders of an organization before the age of 18.
But that's precisely what happened. Now high schoolers, Jia and Taja went on to create myNetworkHer, a mentorship organization for students interested in pursuing careers in science, technology, engineering and math.
The seed was planted in elementary school, after Jia and Taja formed strong relationships with their science and math teachers — mentors who encouraged and supported their interests — like learning about flying cars.
"There's so few women in the STEM industry," said Jia. "And I know more and more young people are getting into STEM and getting into these fields where for so long have been male-dominated."
According to the American Association of University Women, women make up 34% of the STEM workforce and men vastly outnumber women majoring in most STEM fields in college.
Jia and Taja got the idea for the program when they learned that many top companies that had mentorship programs for their employees resulted in a happier, healthier and more productive work environment. The pair decided to bring that same model to high school as an accessible entry point for women into STEM.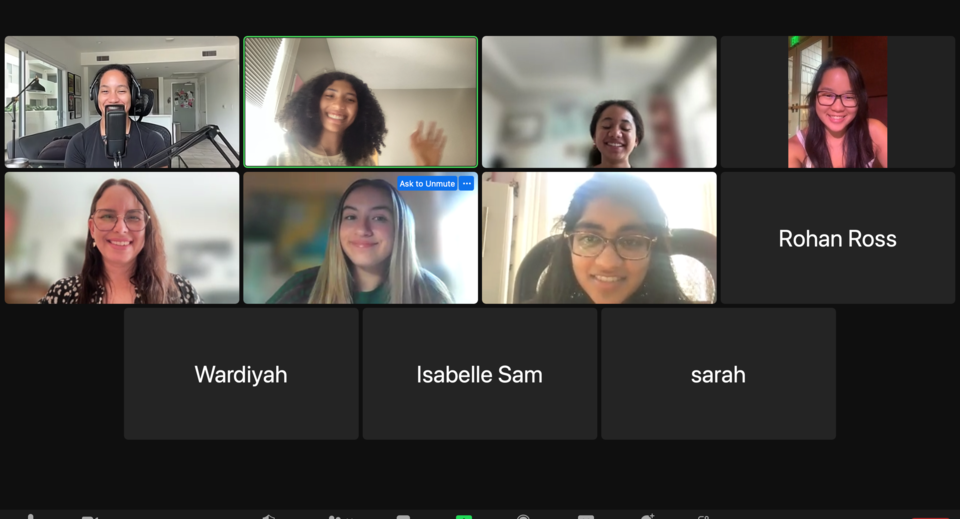 The student-run organization began as a pilot program with seven mentees in May 2022. Since then, the program has grown to include more than 30 mentees across New York City and has received a $3,000 Riley's Way grant, which will go toward its programming.
Now both 15 years old, the co-founders are pursuing careers in law, computer science and medicine, and they want to see spaces in STEM specifically for people like them.
How it Works
Students who apply to become a mentee can talk with mentors across various fields like environmental engineering and technology. Mentees can schedule one-on-one meetings or sign up for group office hours to collectively discuss their professional interests and ask questions.
The Brooklyn-based program has collaborated with organizations like Girl Up and Boba Talks to bring together world-renowned speakers across the STEM field, including microbiologist Dr. Greetchen Diaz-Munoz and TEDx Speaker Danielle Twum, PhD.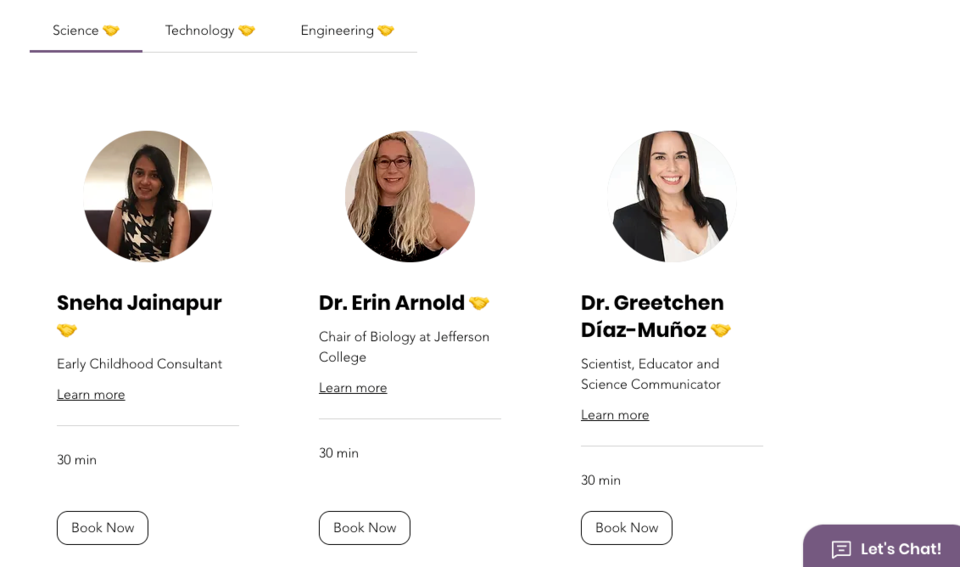 ​Their in-person event, myNetworkHer Hackathon, will take place at the Brooklyn Public Library's Brooklyn Heights branch on Nov. 4 in partnership with local organizations, including Girls Who Code at Stuyvesant High School and the Justice Education Project.
The event will unite Brooklyn women and gender-nonconforming high school students to showcase their own organizations and the issues that they are solving. The event will also include workshops led by high school students and talks from industry leaders.
"I think that we've had the amazing opportunity to look up to women in STEM, who are so accomplished and are so willing to talk to you and talk about the different fields of STEM," said Taja. "But a lot of people in Brooklyn, a lot of people in New York City and in the world don't have that.
"So being able to give that to people, and especially young people who may not have parents who are in the field or have these sort of mentor figures, is really important."
To become a myNetworkHer mentor, go here.