Brooklyn politicians marched to City Hall Thursday demanding the expansion of maternal healthcare programs that benefit the city's most vulnerable parents.
Despite the frigid temperatures, elected officials joined parents with strollers and advocates for equitable healthcare to voice their support for the proposed Hospital Equity & Affordability Law (HEAL)
The bill aims to curb "out-of-control" hospital costs and "anti-competitive contracting practices" by New York's private hospital systems.
The marchers say the practices make it difficult, if not impossible, for hardworking individuals and families to access to affordable, high-quality care.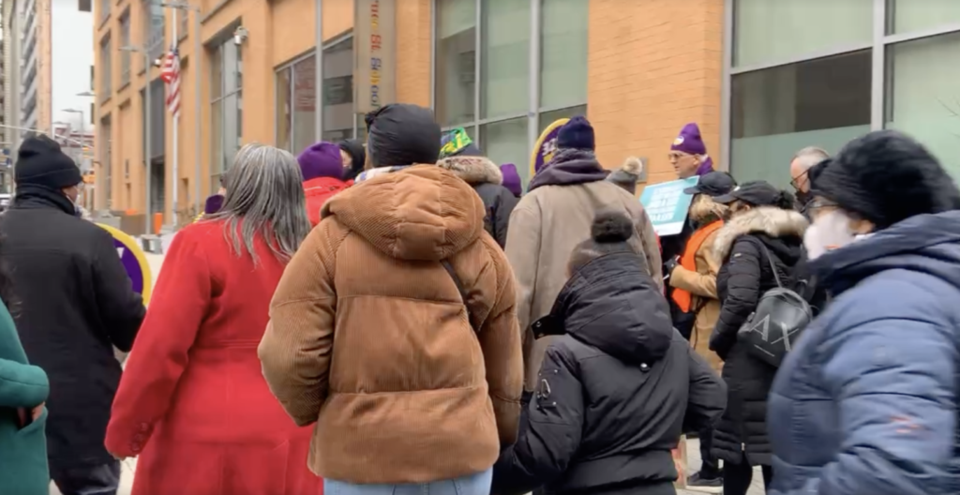 For Assemblymember Rodneyse Bichotte Hermelyn — who represents parts of East Flatbush, Flatbush, Ditmas Park and Midwood — the call for change is personal.
Addressing the crowds Thursday, Bichotte Hermelyn said she lost her baby boy, Jonah Bichotte Cowen, in 2016 after going into pre-term labor and being turned away from NewYork-Presbyterian hospital because she didn't have the right insurance.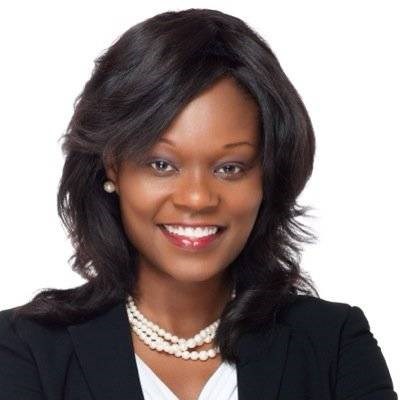 "It did not care about my life. It did not care about my son's life," she said. "It cared about insurance and the cost that it would take to try to save our lives. They told us: Go home, go home, and die."
Bichotte Hermelyn said the experience taught her to fight for families and children who are suffering from hospitals making decisions based on their bottom lines.
"High hospital prices are hurting working families. It has been a tragedy for me, and I was a victim of high-priced hospitals," she said.
"My son did not die in vain. No more will we sit around and allow hospitals to mistreat us, women, Black women and children. We're going to fight together."
The march comes as a new report from the National Center for Health Statistic reveals that deaths during pregnancy and the first six weeks after childbirth sharply increased during the pandemic, especially for Black and Hispanic women.
The health disparities for pregnant people in New York are already stark.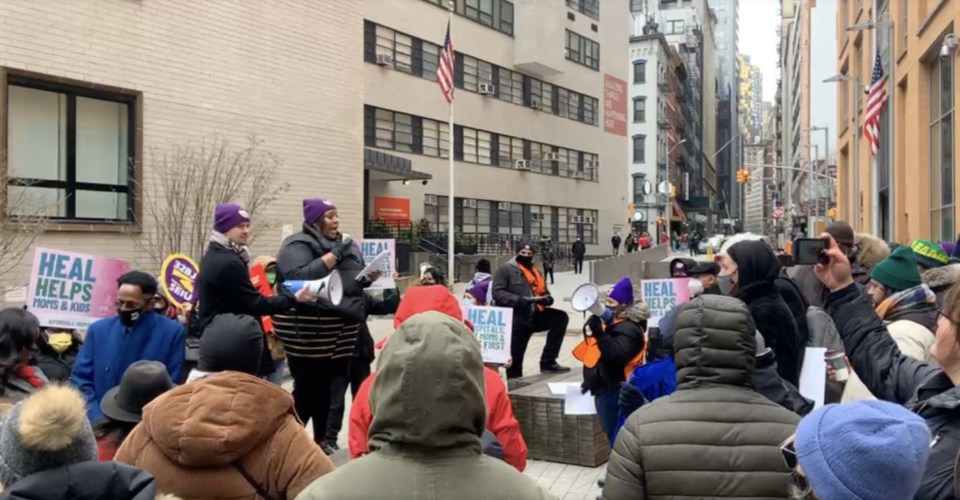 In New York City, Black women are eight times more likely than white women to die from pregnancy-related causes, according to City health reports.
Brooklyn Assemblymember Jo Anne Simon said providing affordable health care for expecting parents was vital to ending the maternal health crisis in New York.
"Rising hospital prices act as a significant barrier to quality care, and disproportionately impact Black and Brown mothers.
"Passing HEAL is an innovative public health initiative and the first step in tackling this longstanding public health issue."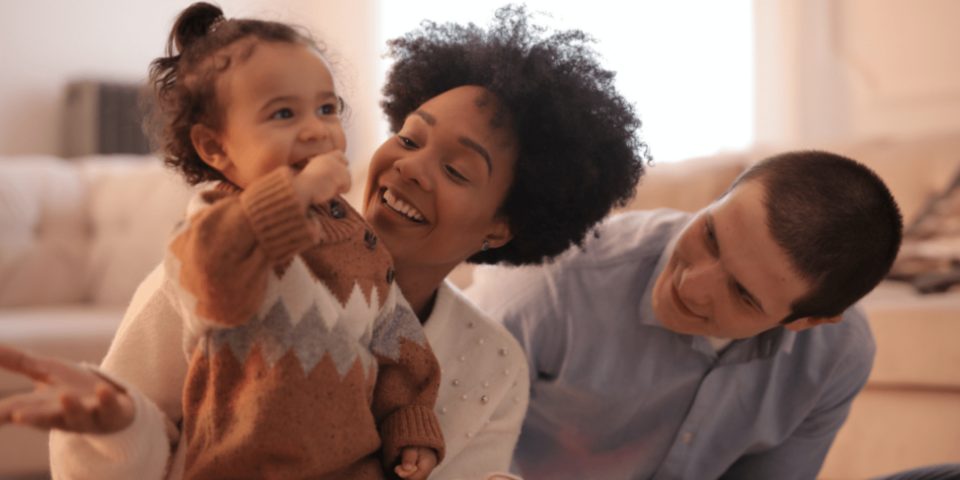 HEAL seeks to outlaw certain anti-competitive contracting practices that hospitals might engage in, like striking backroom deals with insurers to keep prices secret and preventing innovative programming that benefits patients.
Hospital consolidations, which are increasingly common, are creating health care behemoths that leverage market power to increase their prices when negotiating rates and contracts with payers.
The 32BJ Health Fund, which provides benefits to nearly 100,000 32BJ members and their families, has already severed ties with NewYork-Presbyterian because of its higher costs for standard procedures compared to other area hospitals.
Private hospital systems need to be held accountable for their role in the crisis, Bronx Assemblymember Nathalia Fernandez said. "HEAL gets us one step closer to that."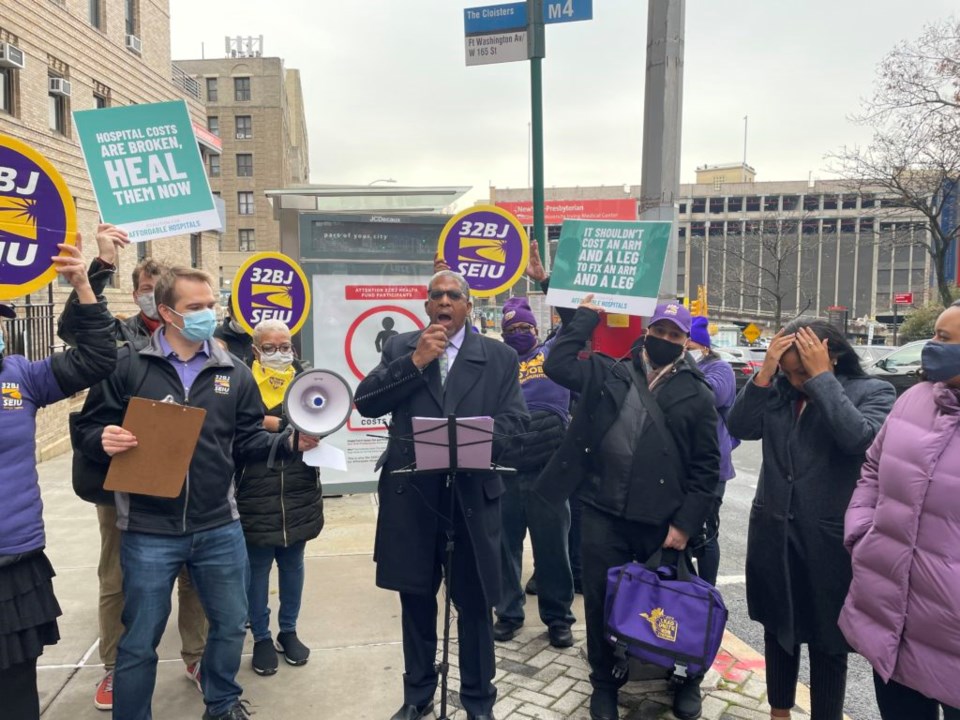 Passage of HEAL in Albany during this legislative session would not only preserve the existing 32BJ Health Fund Maternity Program, 32BJ said, but also enable other self-insured entities to replicate it and reduce the overall cost of care.
"HEAL will make it possible for other expecting New Yorkers to have the same access to pre-and-post-natal care – often with little to no co-pays - as participants of the 32BJ Health Fund," 32BJ Political Director Candis Tolliver said.