An app that puts the tools to reduce anxiety into the fingertips of women of color is the winner of this year's Make It in Brooklyn pitch contest, run by Downtown Brooklyn Partnership.
On Aug. 3, DBP announced Libbie Health as the winner of its 2023 AI Tech for Good Pitch Contest. This year, the contest focused on entrepreneurs in Brooklyn who are using artificial intelligence to make the world a better place.
The app, founded by Brooklyn Heights-based behavioral health coach Colette Ellis, was selected by a panel of judges to win a $5,000 cash prize and in-kind legal services from Brooklyn Law Incubator & Policy Clinic at Brooklyn Law School.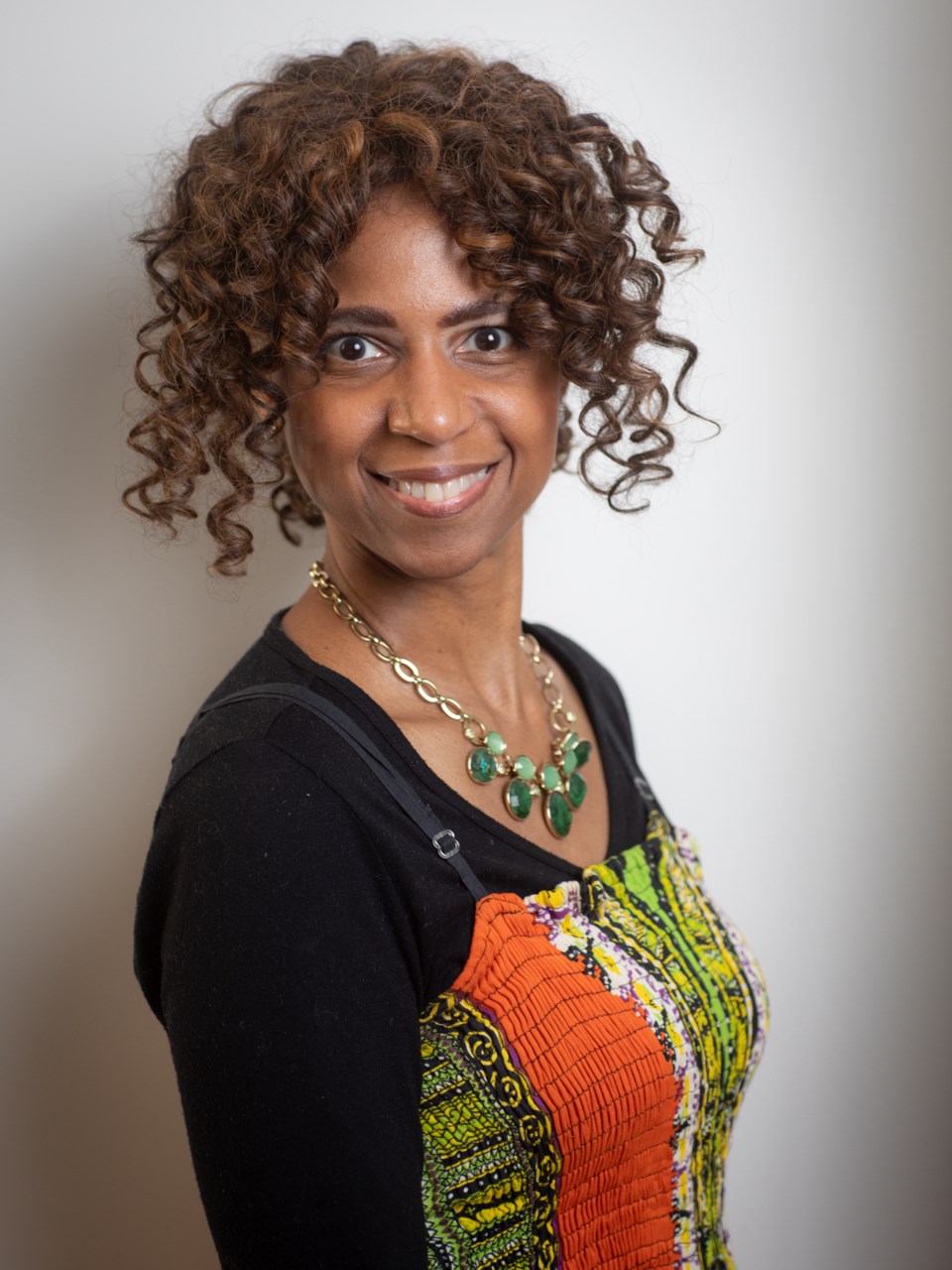 Ellis was trained in Emotional Freedom Technique tapping in 2013 and began building it into her work with clients. Tapping is a somatic therapy that involves using one's own fingertips to tap on specific points on the body — mainly on the head and upper body — while speaking about the issue, which regulates one's nervous system, Ellis said.
Ellis also said mind-body healing techniques like tapping and breath work are important alongside cognitive and talk therapy because they allow patients to release trauma stored in the body.
"If you've ever been in a situation where you smelled something and it triggered a memory or were touched in a certain way and it triggered a memory, that's because so much of our experiences are stored in our bodies and cells," she said. "And so, it's healing that through tapping or ways of helping to release those charges from our nervous system and get ourselves back to a more grounded state of healing or homeostasis."
Ellis first had the idea to digitize the therapy in 2019, putting information about tapping directly into people's hands and guiding them through the process with an artificially intelligent chatbot.
The urgent need for the app only became more apparent during the pandemic, when more people were seeking out mental health support, Ellis said.
Ellis shared her idea at a New York Tech Meetup in fall 2020 and was soon contacted by a conversation designer. Ever since then, Libbie Health has continued to grow and serve women of color.
Women are significantly more likely to suffer depression than men, but women of color are much less likely to seek treatment, and when they do, it's difficult to find a culturally competent therapist, said Ellis.
"Only 4% of us psychologists identify as Black and only 5% identify as Latinx," Ellis said.
Ellis is also building the app intentionally to be responsive to issues women of color frequently face — such as microaggressions — as well as caring for moms of color postpartum. For example, a new mom might wake up to her baby at night and use tapping to regulate her and her baby's nervous system to get back to sleep.
"It's similar to what you would experience with a culturally competent therapist, being able to speak not just about, 'Oh, I'm feeling anxious,' but really being able to link it back to what those triggering issues are," Ellis said.
The funds from the BDP grant will help Ellis as she continues to improve the Libbie Health app ahead of a funding round and the proposed launch date of Q1 2024.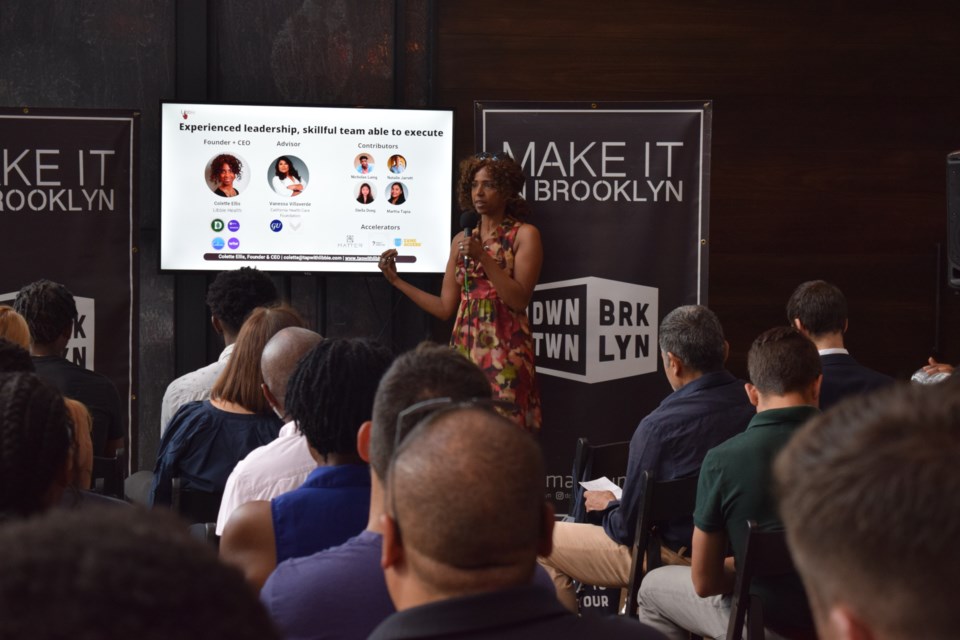 In addition to Libbie Health, the other Make It In Brooklyn AI Tech for Good finalists were Azul Bio, a company specializing in creating microbiome-based probiotic treatments; InterviewMaster, a startup that helps develop students' interview skills; Pajama Cats Media, an AI-powered reading co-pilot that verbally enhances children's books and Tilosia LLC, a wearable AI device that could help patients with Parkinson's disease.
BDP's team felt "AI For Good" was an especially relevant theme for its pitch competition this year, and it was proven by the wide range of Brooklyn applicants they got, DBP President Regina Myer told BK Reader.
"Certainly, AI is one of the topics of, not only the moment, but it's something we're all as a society beginning to grapple with in so many ways," Myer said. "We're aware of some of its potential as well as some of the ways it's creeping into our lives in other ways and the idea of doing AI for Good really struck a chord for us."
Check out Libbie Health here.