An East Flatbush hospital that serves a predominantly Black population is moving "full steam ahead" with plans to close its medical beds by July 1, despite community leaders saying the neighborhood needs them now more than ever.
Kingsbrook Jewish Medical Center, in the heart of Little Carribean, has already begun diverting patients to other hospitals in order to close more than 200 beds by July 1.
The action comes after a year of delays for the planned closure, which is part of a $700 million state plan to consolidate three hospitals in Brooklyn under provider One Brooklyn Health.
Originally, the plan was to close June 30, 2020, but that was delayed due to the sudden new need for hospital beds, and particularly ICU beds, in the wake of the pandemic.
Now, as a real closure date looms closer, the Kingsbrook Community Action Committee — a coalition of concerned locals and hospital staff — is sounding the alarm before it's too late.
A 'Racist' Plan
Julie Keefe, a respiratory care nurse at Kingsbrook and member of the committee, told BK Reader the hospital was "moving full steam ahead" on the closure of inpatient beds. Staff have got notice that their positions will be eliminated by June 30, she said. One Brooklyn Health confirmed the July 1 closure date to BK Reader.
Keefe said the hospital plans to halt admissions from the emergency room June 9, and are already diverting patients coming from the nursing home next door.
"When residents there have a medical emergency now they are not permitted by management to be admitted to Kingsbrook but are put in an ambulance and transported out to a different, further away hospital. This is likely costing lives already," she said. However, One Brooklyn Health disputes this.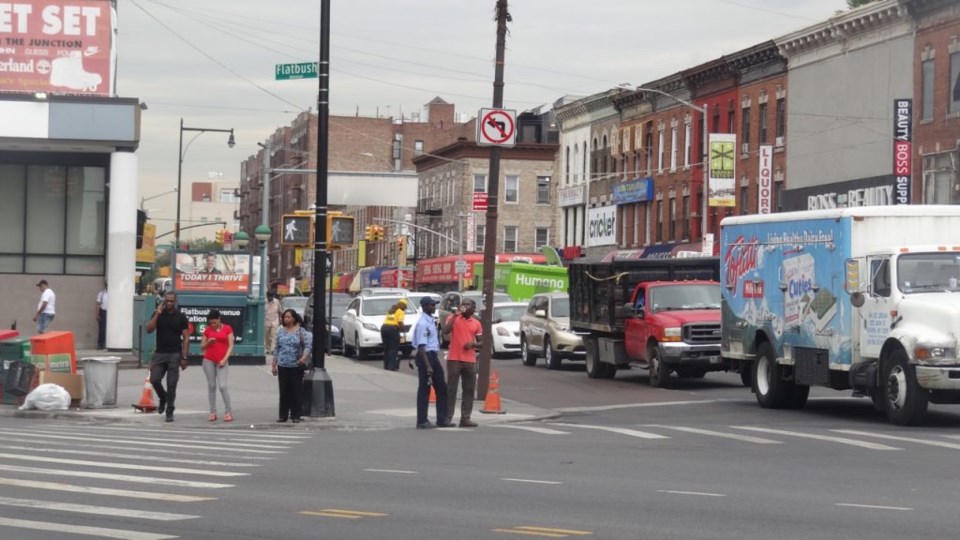 The committee says, as of April 22, Kingsbrook's intensive care unit was 99% full and the 2nd fullest ICU in NYC. It is asking for a moratorium on closing hospital beds until after the pandemic.
The Kingsbrook Community Action Committee has also criticized the closure of the hospital as a "racist plan." According to its statistics, 85% of the community Kingsbrook serves is Black, and 48% are immigrants.
The group says that One Brooklyn Health's plan projects only 30% of current Kingsbrook inpatient volume will go to the two other OBH hospitals, Brookdale and Interfaith, and the other 70% will have to either go to another hospital or "will not materialize."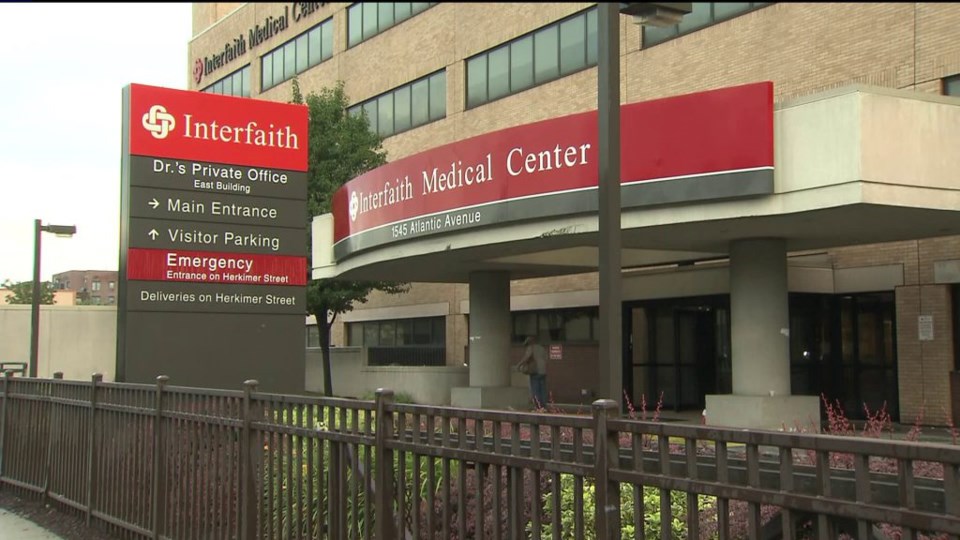 "Evidence from past closings shows that often about 30% of inpatients simply disappear — they don't trust other sites, don't know where to go, can't get there," the group says.
While Manhattan has six hospital beds per 1,000 residents, Brooklyn has only two per 1,000, they say.
Keefe said the cash-strapped hospital wanted to reconfigure to attract more lucrative, privately-insured patients. However, she said this meant dumping its current Medicaid-insured local patients on to public hospitals.
"But these hospitals are also cash strapped and not receiving funding increases for this added volume.... These are human rights issues."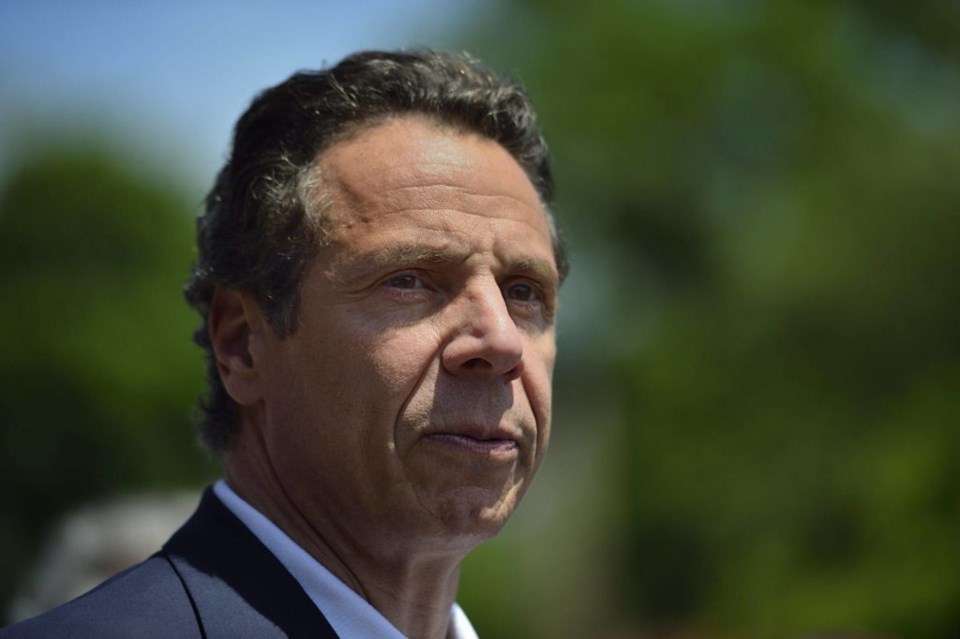 She said anyone who was concerned about the closure should call and email New York Governor Andrew Cuomo.
"Cuomo and Northwell are the architects of this closure plan created years ago. OBH executives now refer to that as a 'state mandate.' This is Cuomo's plan and he has the power to stop it. He should be held accountable for it."
Hospital responds
One Brooklyn Health CEO LaRay Brown told BK Reader no lives were at risk from the upcoming closure.
She said, as the acute care medical and surgical beds will be closed by July 1, the hospital made the "prudent" decision to begin sending nursing home residents who may require longer stays to a sister hospital.
"Residents' lives are absolutely not being put at risk. The determination to transfer a resident is strictly based on that resident's clinical condition."
After July 1, Kingsbrook would continue to operate a full service Emergency Department, inpatient psychiatric and rehabilitation services and a range of outpatient services as part of a "Medical Village," she said.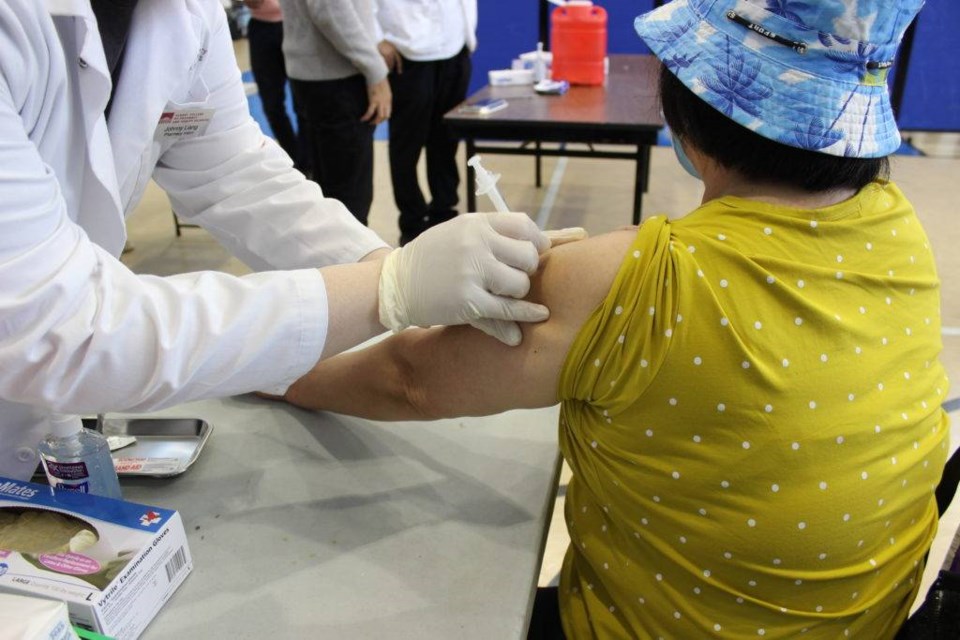 Brown said that all hospital staff have been offered positions at Interfaith, Brookdale, or in the new Kingsbrook.
"Most of that staff had selected their new positions last November/December when the beds were to have closed in January," she said.
Meanwhile, BK Reader's questions to Governor Cuomo's Office were forwarded to the New York State Department of Health.
"The Department supports One Brooklyn Health Service as it moves forward with its plan to transform Kingsbrook into an integrated health care campus for the future focused upon Centers of Excellence in Ambulatory Care and Long-Term Care, while working to develop community-based health centers throughout Central Brooklyn," spokesperson Jonah Bruno said.
Politicians weigh in
In recent days, some politicians have come out hard against the closure.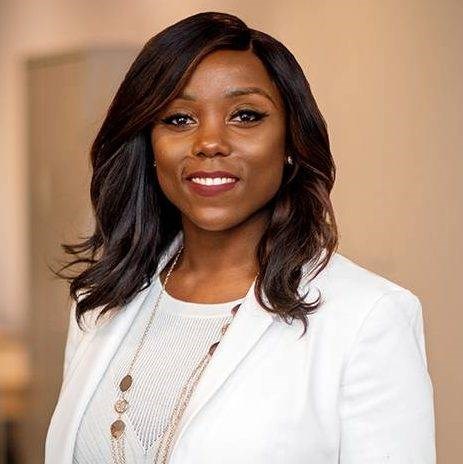 Council member Farah Louis said the plan to close the hospital was developed years ago and is now "badly out of touch" with present-day needs.
"Kingsbrook is what is known as a 'sanctuary hospital' — it overwhelmingly serves working-class people on Medicaid and Medicare who need access to convenient and capable health care — now more than ever," she said.
"We cannot deprive an underserved and overlooked community of essential medical services and healthcare in the heart of Brooklyn."
City Councillor Carlina Rivera also recently appeared at a "Beds Not Body Bags" Vigil to save the hospital on May 22.