New York lawmakers struck a deal Tuesday on a $2.1 billion fund that will put money in the pockets of hundreds of thousands of undocumented workers who were excluded from state and federal aid during the pandemic.
The fund is the first of its kind in the country, advocates say.
While it extends billions of dollars in aid to New York's estimated 275,000 undocumented immigrants -- at least 164,000 Brooklyn residents -- it was hard won.
In the end, the deal came after a 23-day hunger strike and public infighting among Senate Democrats, with New Yorkers opposing the bill accused of racism.
What is it?
The fund would effectively provide unemployment benefits for at least 275,000 undocumented workers who lost income or were unemployed during the pandemic, but did not qualify for unemployment or stimulus checks, senators say.
Applicants would need to provide certain documents to verify their identity, residency and work-related eligibility. The details were still being worked out Wednesday, but are likely to work on a tier system, the Intercept reports.
Tier 1 of the relief fund provides up to $15,600, and applicants must present their Individual Tax Identification Numbers (ITINs) or other official forms that attest to employment.
Tier 2 would be for those who can't provide proof they were employed before the the pandemic, and those workers would only get $3,200. The system has raised questions about asking for documentation from the undocumented.
Who welcomes it?
The deal was celebrated by many Brooklyn politicians, more than 100 faith leaders and New York organizations that work with immigrants.
The Legal Aid Society said undocumented immigrants had to fight fiercely to get the fund passed, despite their sacrifice. Many undocumented workers do jobs the state deemed "essential" during the pandemic.
"Essential workers never stopped working during the pandemic and kept the city and state running while putting their own lives and their families at risk," the Legal Aid Society said.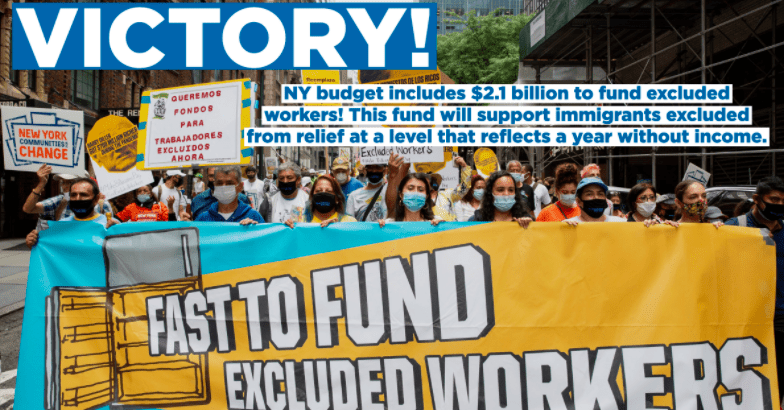 Immigrants rights group Make the Road -- which organized the hunger strike -- said the deal was hard-won, but historic for immigrant New Yorkers.
"These New Yorkers kept our state running through this crisis. Most lost income and relied on food pantries," the organization said.
"Many put off basic needs like medicine and have mounting debts... We will work to get this relief into their hands as quickly as possible."
Who's in opposition?
The deal -- which passed as a part of $212 billion state budget agreement -- faced opposition even from some democrats, and came amid some very public in-party wrangling between Democratic senators.
While NYC lawmakers were mostly for the fund, some upstate lawmakers, including Westchester Assembly Democrats Amy Paulin and Tom Abinanti, were identified as standing against the aid.
In a video posted to Twitter Monday, Prospect Heights' Jabari Brisport, State Senator for New York's 25th State Senate district in Brooklyn, called New Yorkers opposing the fund "racist."
"I stand here before you as the son of a man who lived and worked in America for 20 years as an undocumented immigrant," he says.
"As a legislator, sometimes you have to make hard decisions, believe me, but this is not a hard decision.... You cannot call these people essential up until the point when you need to pay them."
Brisport goes on to slam legislators who used the concerns of their constituents about the fund as an excuse to try and block it.
"I will not work with legislators who enable racists. I will not."
Public rebuke
The video prompted an impassioned public reaction from Democratic Party Chairman Jay Jacobs.
"Questioning certain provisions of the "excluded worker" bill does NOT make someone a racist," he said in his second iteration of a press release responding to the video.
"To assume that one's political disagreement with spending ANY amount of money — no less $2.1 billion - on a program to give undocumented, nontaxpaying, "off-the-books" workers a humanitarian grant — is motivated by racism and not by economics is unjustified, uncalled for, unfair and unbecoming of any public official elected in a democratic system that survives on the decency of civil public discourse," he said.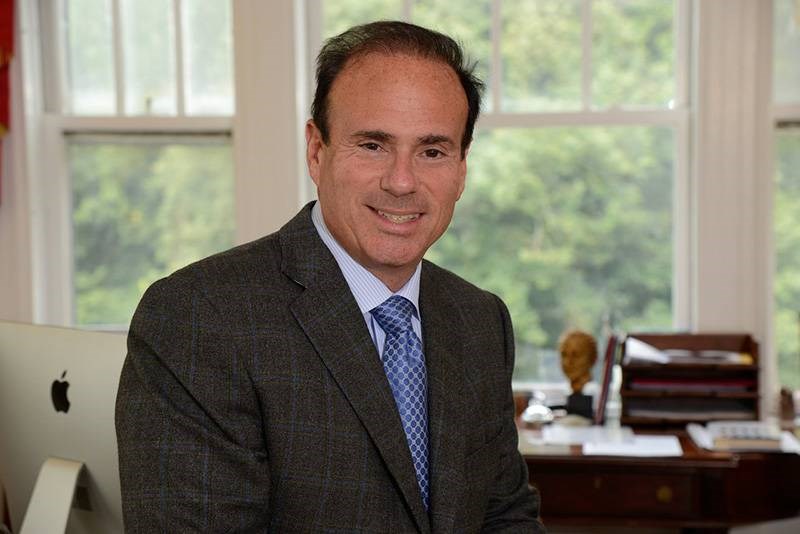 He added Brisport and Senator Gustavo Rivera of the Bronx's statements on racism were "ad hominem attacks" that threatened democracy.
Meanwhile, despite the financial relief, many say the aid does not go far enough.
A report by the Fiscal Policy Institute, a labor-backed think tank, says matching the minimum level of benefits that other unemployed New Yorkers get and extending it throughout 2021 would require $3.5 billion.
Undocumented workers in New York will still not have access to health care. For more details on the tier system, click here.