There's the red envelopes stuffed with cash, the lanterns handmade by a crafty aunty, the special-occasion chopsticks and the lucky number eight.
But the most important part of Chinese New Year for Bensonhurst's Michelle Lam and her family is always the food.
For Lam, good food is not only one of her family's strongest ties back to China, it's also what helped her entrepreneurial father build a life for their family in New York City — with a successful chain of restaurants on the Lower East Side, Sunset Park and in New Jersey.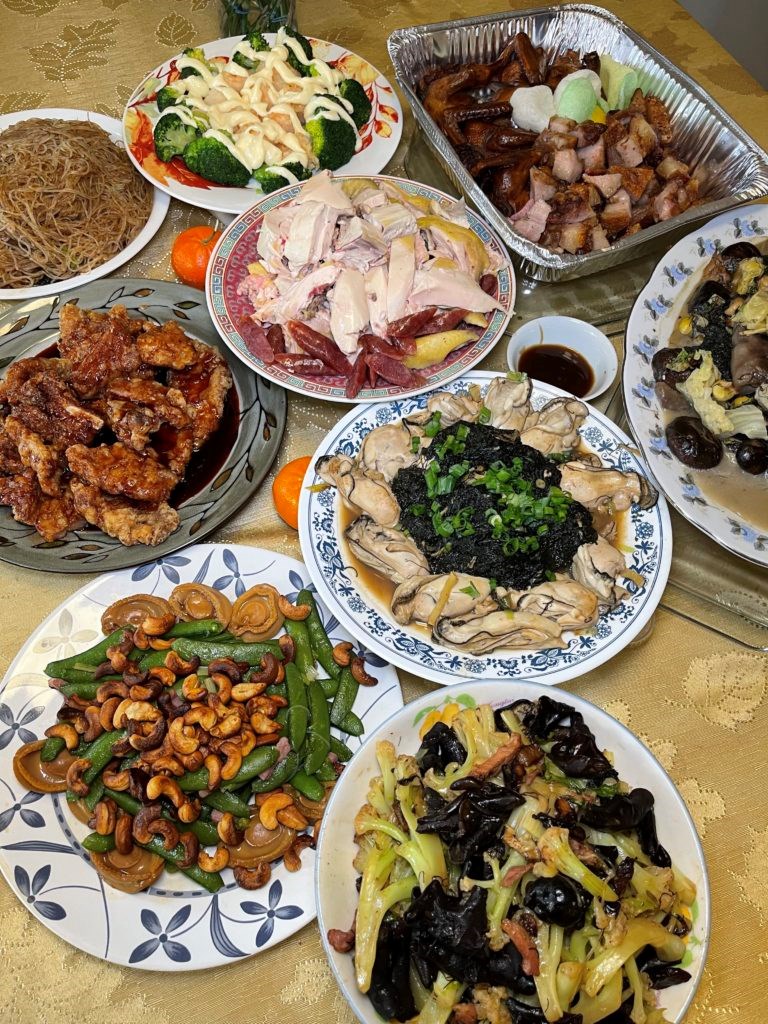 When her parents landed in New York — missing the food and culture of home, unable to speak English — they spoke their dreams into reality through serving people Chinese dishes made with love.
For her and her family, food was a love language, she said.
"We don't express our emotions a lot — so the way to show love is to provide a lot of delicious food."
Today, Lam continues that tradition by pouring her time into making a smorgasbord of delicious Chinese meals for her family to enjoy together.
Over the weekend, ahead of the Lunar New Year on Tuesday, Lam cooked noodles, soup, abalone, stir-fry vegetables, rice and fruit in abundance.
"With Chinese food there's a lot of layering... it's a labor of love and that's how they show love to each other," she said. Even when there is not a lot of money for decorations, a family will still prioritize getting together over a meal.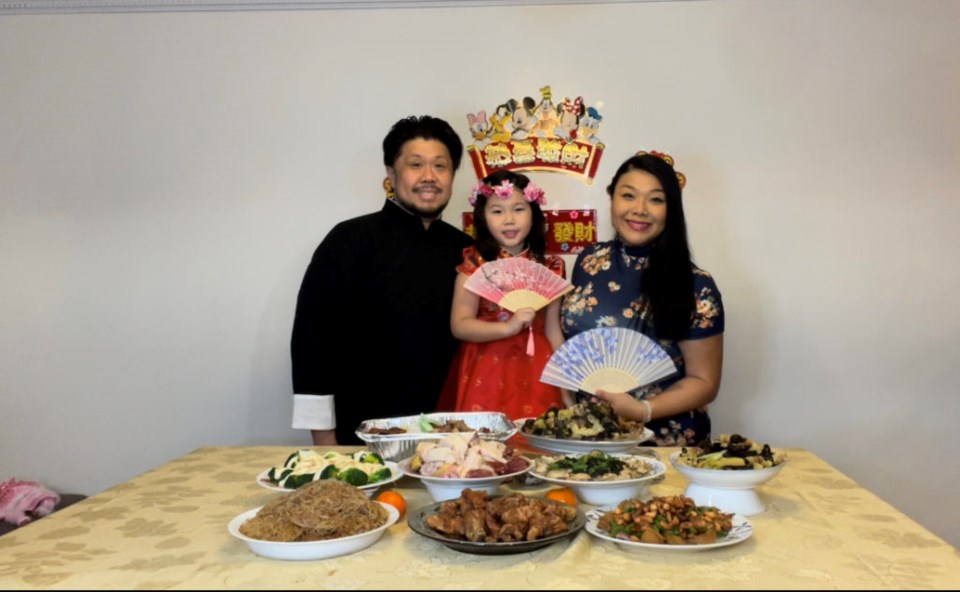 "It's about feeding each other, it's not about the vanity of things," Lam said.
As a first-generation Chinese American with a young daughter, Lam is navigating holding onto traditions while adapting those traditions in America.
While in China people would take the whole week off for Lunar New Year, many Americans can only take one day off, if that. Thankfully, five-year-old Mila Wong has Feb. 1 off school, and will be taking part in many of the traditions of her ancestors.
In the morning, Lam is going to give Mila her red envelope with money inside — a tradition in which the older generation passes down their good fortune to the younger generation.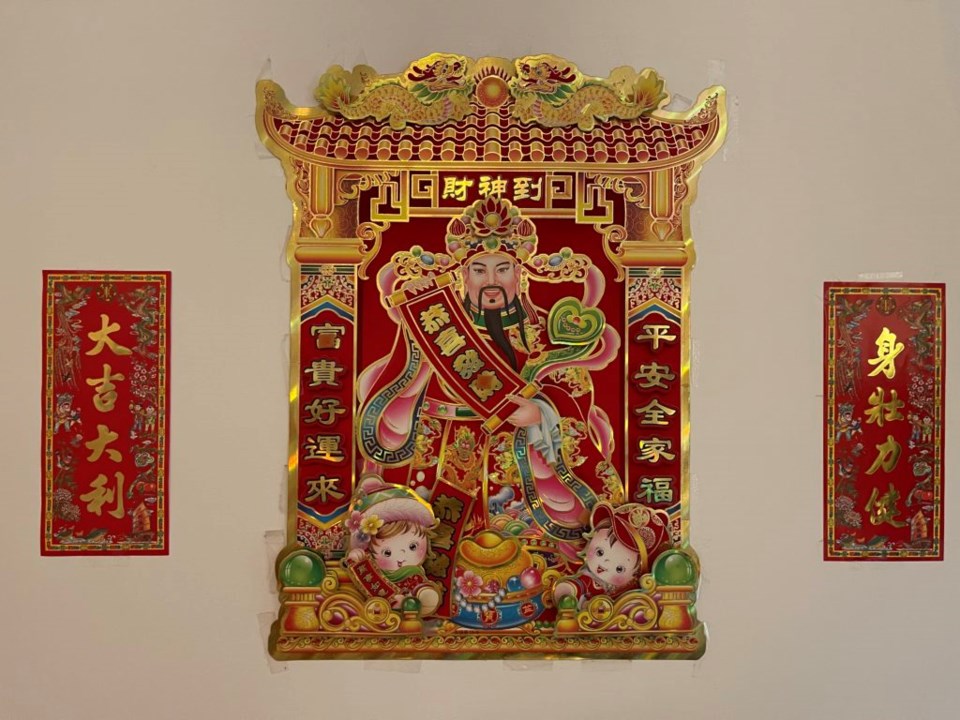 "We love the whole tradition of kids running around with red envelopes. It's building generational wealth in the way of giving money."
Lam — who owns a PR firm — credits her parents with giving her and her sister the ability to be entrepreneurs themselves.
Mila will also get a piece of traditional candy, just like Lam's grandma used to give her.
"She told me that when you start your day with sweetness in your mouth, all good things would happen to you. You don't say not to your grandma."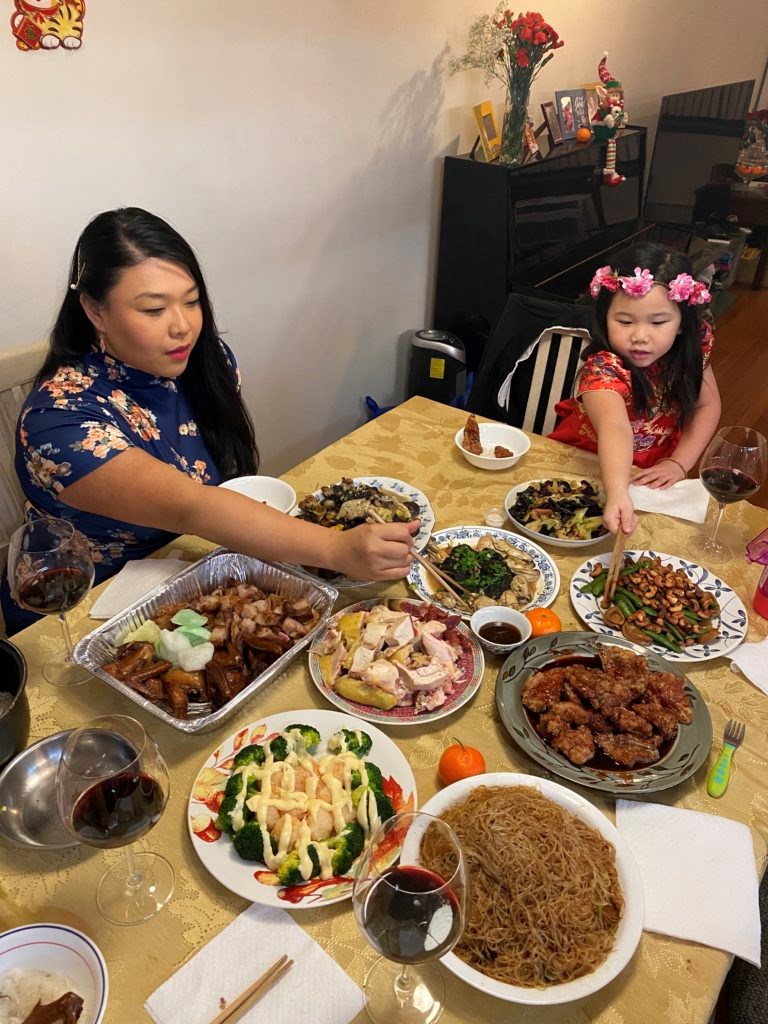 Mila will then put on her Chinese dress and greet everyone in the house with "gōng xǐ fā cái," or Happy New Year! While Lam was raised speaking Cantonese, Mila does not yet, and Lam wants her to understand the Chinese traditions.
Mila will then watch the family pray (Lam is Buddhist), before visiting her grandparents, decorating the house, drawing Lunar New Year pictures and playing with her Chinese dragon.
While it is traditional not to sweep or wash your hair in the days leading up to Lunar New Year, Lam will continue to sweep as normal.
"My dad is big on that, but of course as a rebel I do my own thing," she laughed.
Traditionally, families will wear a brand-new outfit, basically "tags-on," for the day, but Lam is not so strict on that, either. It's also traditional not to use any curse words ahead of the Lunar New Year, something Lam does adhere to.
"We have to make sure to keep our tradition alive of continuing to be wishful of and to other people," she said.