A new interactive exhibit unveiled last week in Jackie Robinson Park titled, "As Quiet as It's Kept: We Thrive," asks the question: What are your hopes and dreams for your neighborhood?
The love letter of an exhibit includes a series of expressive, kaleidoscopic portraits coupled with short-form documentaries, accessible via QR code, to highlight several Bed-Stuy residents doing positive community work and their dreams for the iconic neighborhood.
The evocative exhibit, which will be displayed at the park on fences around the tennis and basketball courts until Nov. 4, was created by Bailey's Cafe, a local organization that works to empower local youth through the arts. The exhibition is a celebration of Bailey's 20th anniversary.
Portraits of each participant were painted by Marienne "Yen" Thomas, and interviews for the accompanying documentary were conducted by Pia Monique Murray.
In the documentaries for the series, participants were asked about their history in Bed-Stuy, what they love about the neighborhood and their hopes for its future.
"I wanted it to really be about celebrating Bed-Stuy and envisioning what life could be like," said Murray.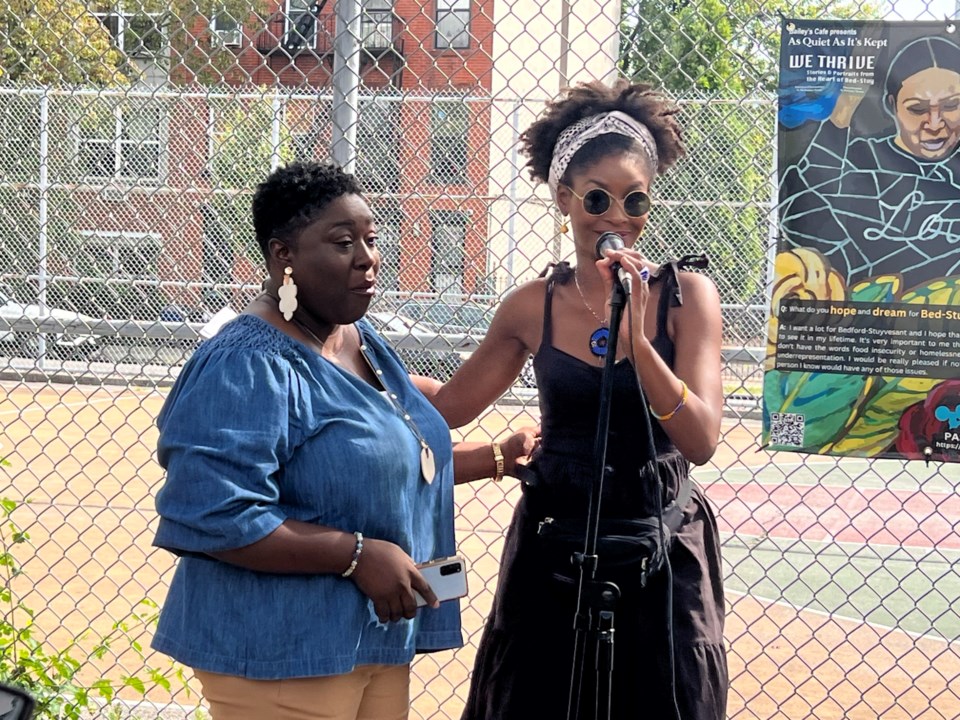 Bedford Stuyvesant, often shortened to Bed-Stuy, is a neighborhood in Brooklyn known for its cultural contributions and history as a hub for the Black community. Despite its rich legacy, many of the neighorhood's long-term residents have suffered under the weight of gentrification, which is part of why an exhibition like this is essential, several attendees said.
Elected officials attended last Wednesday's unveiling, including State Sen. Jabari Brisport, Council Member Chi Ossé and Assemblymember Stefani Zinerman. Electeds shared their own Bed-Stuy stories and aspirations for the neighborhood.
"I hope for more investment into our community," said Ossé. "Investment that can happen now rather than waiting for new folks to move in. I want to preserve what we have here, the culture that is so rich and beautiful."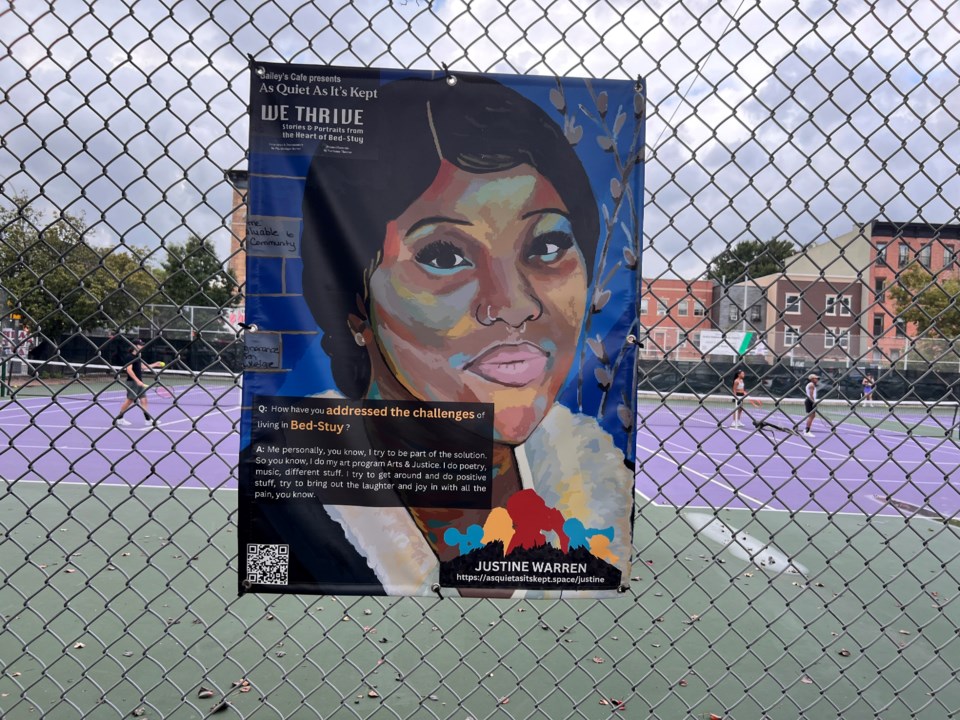 "I want all residents of Bed-Stuy to understand how rich we all with resources and how connected we are, and how we are a family," said Zinerman.
Participants in the series attended the unveiling and were presented with their physical portraits for the first time.
"This is probably the greatest honor to have, when someone sees you," said BRO Experience Foundation founder Barry Cooper when he saw his portrait.
"Bed-Stuy is beautiful; Bed-Stuy is where I call home," said Nequan McLean, president of the District 16 Community Education Council and participant in the series. "We just have to come together and really hold elected officials accountable to do their part."