Without warning or a court order, on Monday, Nov. 7, workers changed the locks and started throwing out the belongings of a Bed-Stuy family's brownstone, located at 470 Willoughby Ave., according to the property's owner, Moses Foster.
Foster said he called the police five times, and no one showed up.
On Thursday, nearly 20 concerned neighbors gathered in front of Foster's stoop to discuss the next steps and pay for a locksmith to change back the locks.
The Foster family — Moses, Salvanita and their two children — lived in the brownstone beginning in 1999, when they purchased the property and took out a mortgage, according to the Automated City Register Information System. It is the home where the Fosters raised their two kids, who are now young adults.
The couple owned the property legally until 2006, when, through an alleged act of deed fraud, the title was transferred to another owner (whose name and identity BK Reader chooses to keep private), along with the entity, "470 Willoughby LLC," Salvanita said.
According to the ACRIS, the current deed is in the name of the new owner. The Fosters tried to sue the new owner in 2011 and have been attempting to get their property back ever since.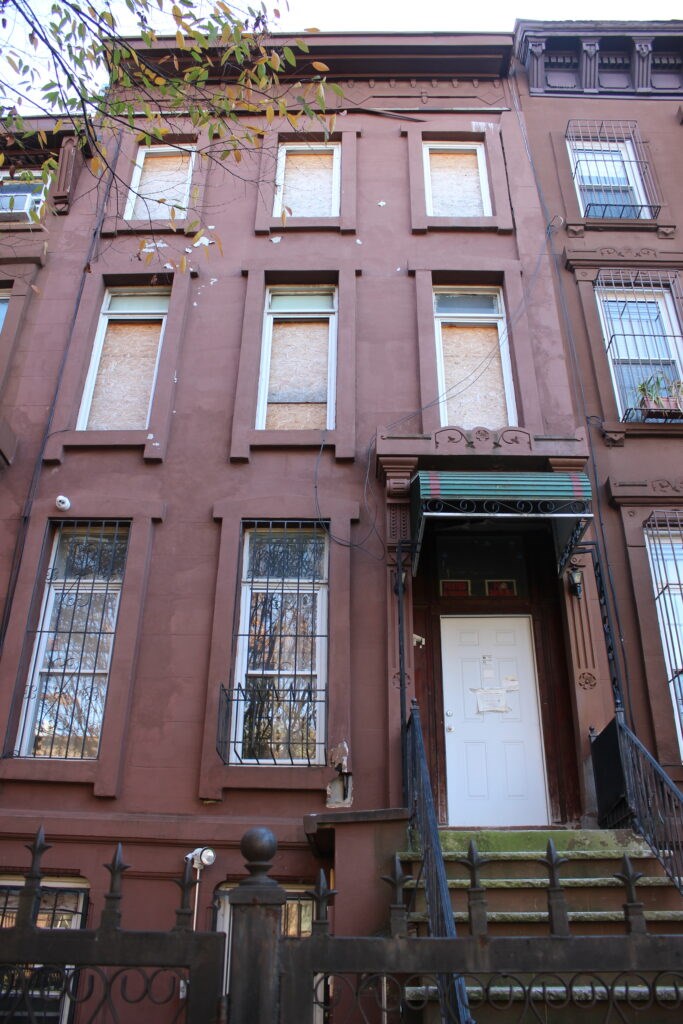 Deed theft is a crime that usually involves deceiving a homeowner into signing forms that transfer ownership of a property, under the guise of financial assistance, with the goal of selling it at a huge profit in high-demand housing markets.
How did the alleged deed theft happen?
Salvanita said she had attempted to refinance the mortgage in 2006 when a tenant in her three-story home stopped paying rent. Somewhere in the refinancing process, the deed was transferred without the Fosters' knowledge, Salvanita said.
Then after a fire in their home in 2019, the Fosters went to stay with family nearby in Brooklyn while making arrangements to move back in. They were still receiving all of their mail to 470 Willoughby Ave. and all of their furniture, personal belongings and legal documents were still in the brownstone.
Now, the family's belongings, including passports and pictures of deceased family members, have been discarded.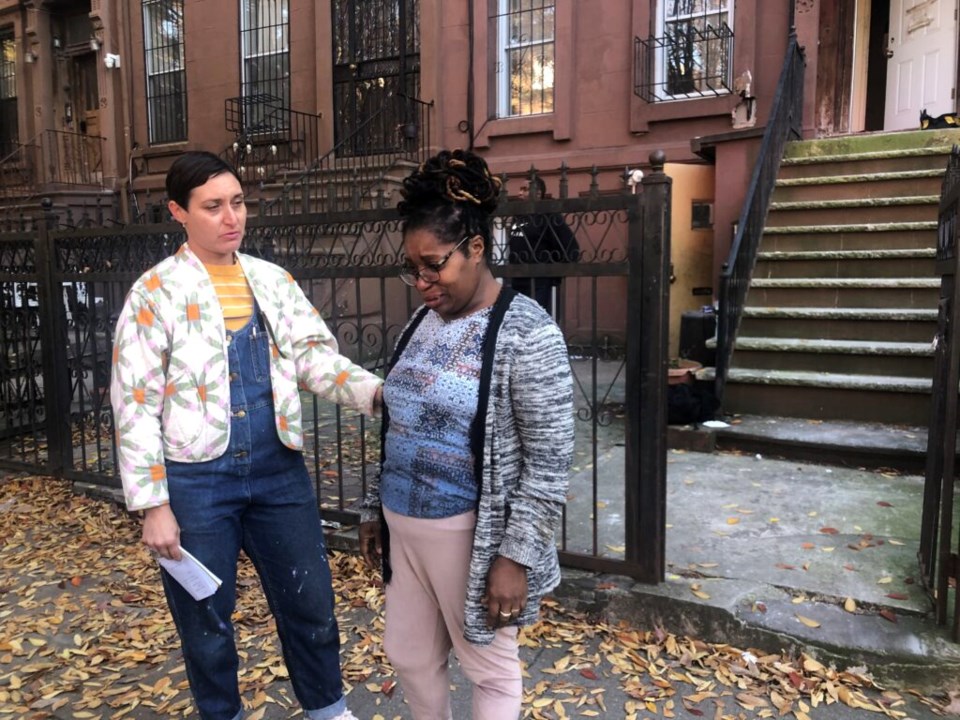 " ... All my important stuff is gone: my documents, my furniture, photos of my mom, everything is gone. The lady who took the deed, this is wrong what she did. We've been paying an attorney trying to fight these people who took our deeds," Salvanita said, through tears.
"We did everything by the books."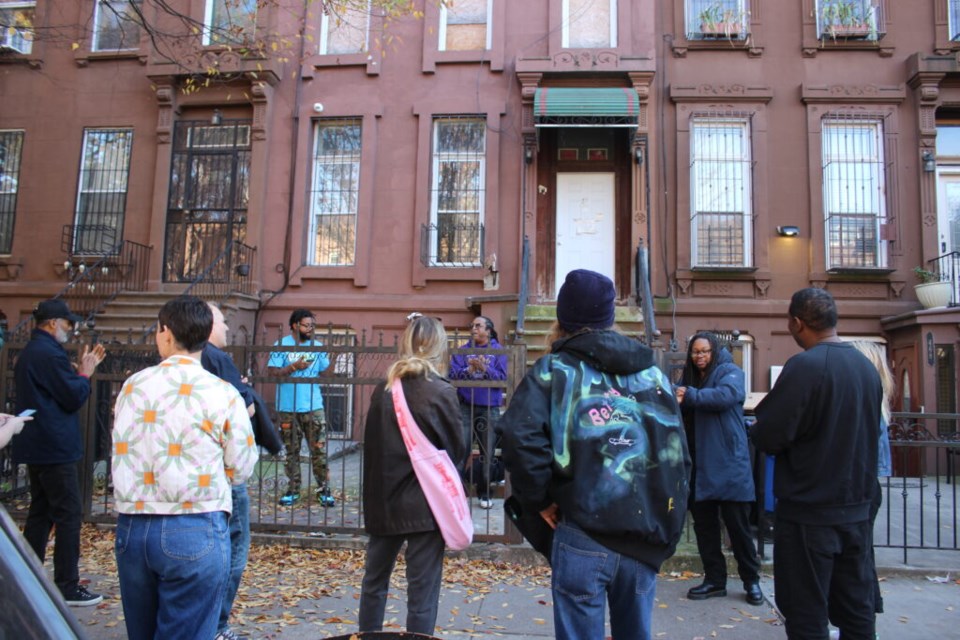 "The bottom line is, you can't throw somebody's stuff away and say 'I own this now' and change the locks without a court-issued document," said Lauren Cawdrey, a concerned neighbor who owns a business on Willoughby Avenue.
"There was no cause or reason for this illegal eviction to happen, but most importantly, even if this had been a legal eviction, they still have a right to their property," said Imani Henry, the founder of Equality for Flatbush, a local grassroots mutual aid advocacy organization.
"By law, you're still supposed to put it in storage for 30 days. This is grand theft, this is grand larceny. This is about people's greed, cruelty and anti-blackness," Henry said.
Henry added that this was not even the first deed theft case E4F responded to in the area this month.
"Bed-Stuy is deed theft land," Henry said.