Peaches — best known for Southern fried chicken that has caused lines to form outside its Bed-Stuy locations — has opened a new location in Downtown Brooklyn and is now serving brunch.
Peaches Prime is the latest offering from B&C Restaurants' founding partners Craig Samuel and Ben Grossman, and newer partner, chef Damian Laverty-McDowell.
The new Peaches can be found in the Gotham Market at The Ashland, 590 Fulton St., in Downtown Brooklyn. It started serving brunch the second weekend of November.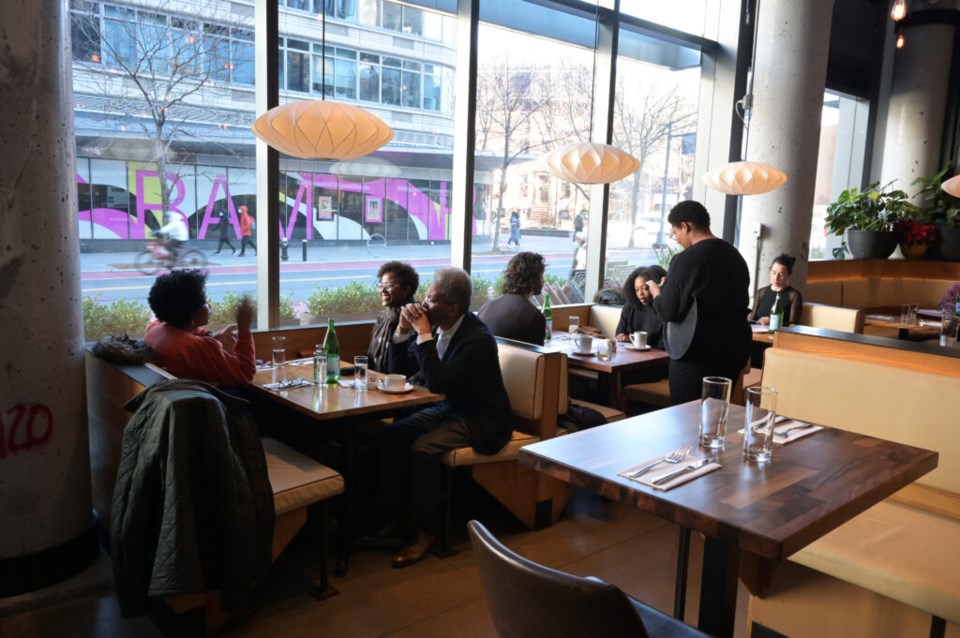 For those familiar with the Peaches Hothouse and Peaches Lewis vibes — warm and woody — the Peaches Prime location delivers more of an upmarket vibe.
The space in The Ashland is expansive and light-filled, industrial in its interior with tall, polished concrete columns, exposed bulbs hanging from a high ceiling, full-length windows and caramel-leather booths.
Peaches Prime, which opened in August, hopes to attract those heading into Downtown Brooklyn for shows at the Brooklyn Academy of Music or the Barclays Center, as well as neighbors, staff from other local businesses and those who love the Peaches brand and are willing to travel.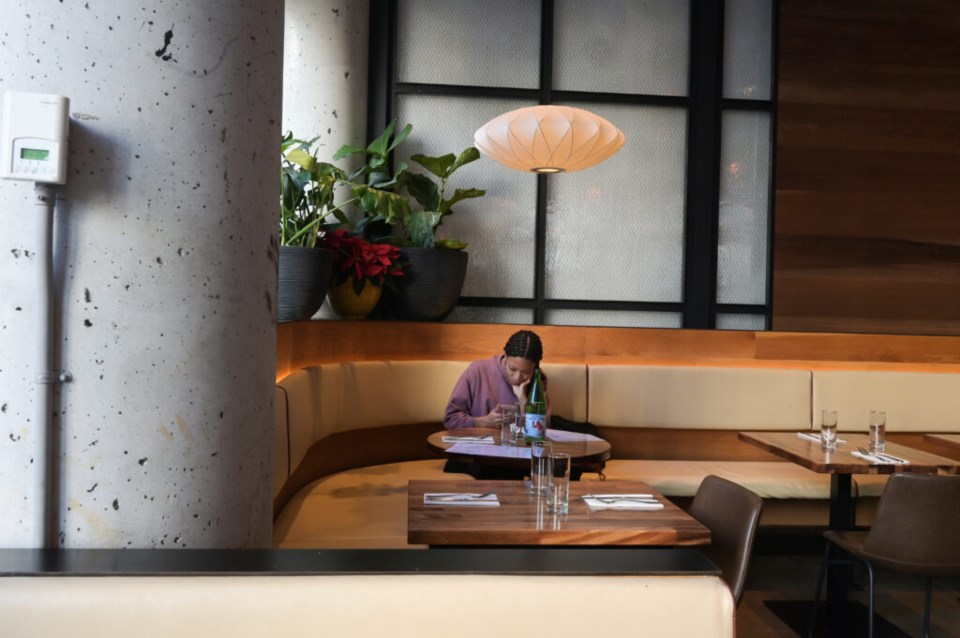 The new Peaches sits across the road from BAM Strong, where "Wakanda Forever" is currently playing, and it is a stone's throw from new luxury apartments at Brooklyn Tower, the borough's first supertall skyscraper.
"Clientele include a lot of the residents of this building, and we now see some families come in twice or three times a week now, as well as residents of the other nearby buildings, the university and of course theaters," Peaches Prime Manager Aleksandra Long told BK Reader.
The menu deviates slightly from other locations, although it keeps some of the favorite menu items, such as the Chicken and Toast: boneless fried chicken, French toast and fresh berries ($17), and the Peaches Primeburger with aged ribeye ($19).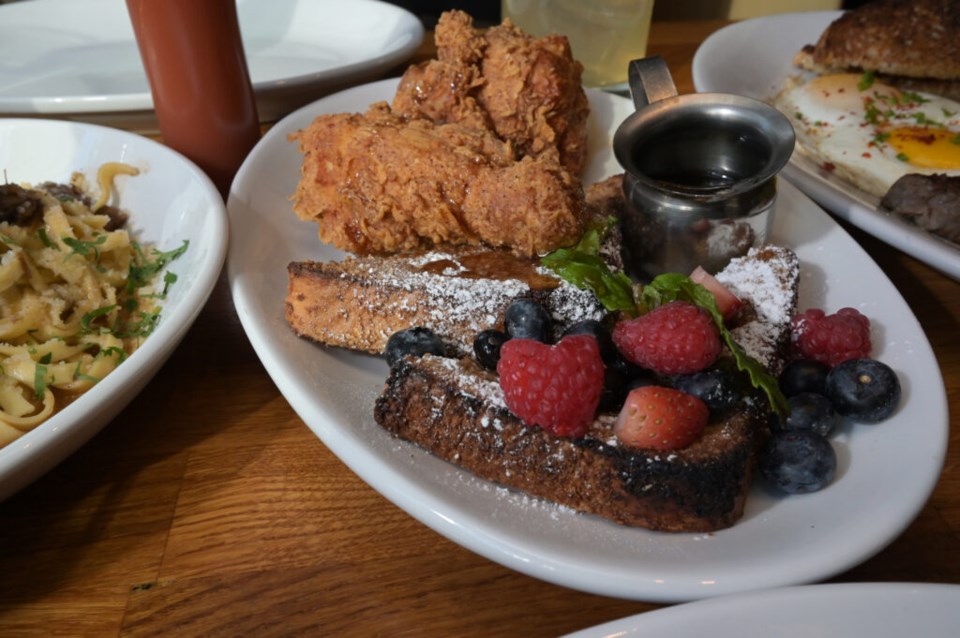 "Brunch is very popular at Peaches, so we have a lot of customers coming from other locations," Long said.
BK Reader's bubbly and attentive server Maya recommends the shrimp 'n grits and the oxtail fettuccine — her favorites. The oxtail is served in a six-hour bolognese with allspice and scotch bonnet. It comes out steaming hot, rich and peppery, in a portion that will certainly feed a big appetite on a cold day.
The steak and eggs ($23) are served with buttery toast and soft, sweet brunch potatoes. The steak is "bistro tender" — also known as "petite tender" — a shoulder cut known for its juiciness and robust flavor.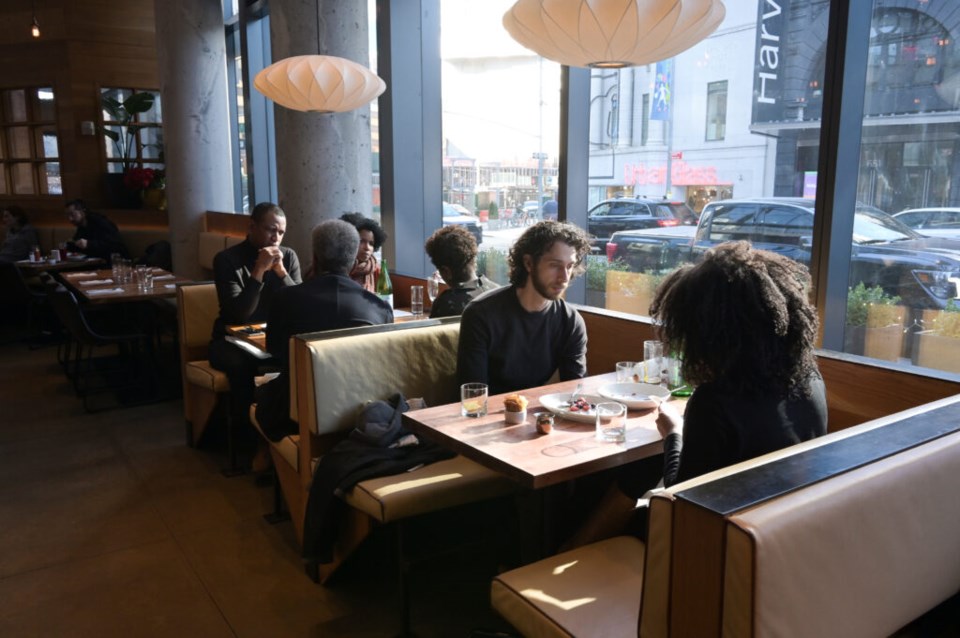 The restaurant also serves a variety of egg scrambles and smoked fish specials, along with its classic "Jim Cade Breakfast" of eggs any style, French toast, bacon and grits ($16) for those who can't choose. There is also a variety of fresh salads — BK Reader recommends the classic Caesar, with a squeeze of lemon juice — and plant-based options.
Meanwhile, the Chicken and Toast proved why the menu item had been faithfully brought across from other locations. The fried chicken batter is light, crunchy and bursting with Southern spices, the chicken moist and succulent.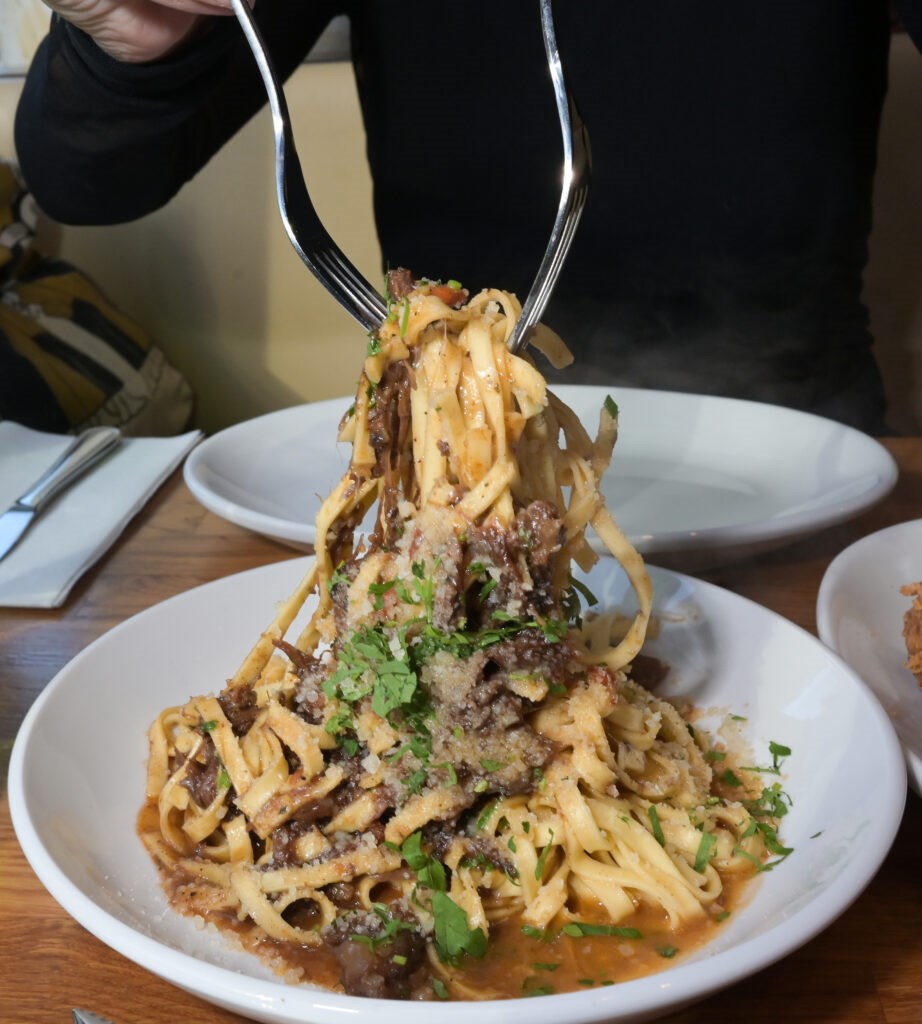 Brunch cocktails included the refreshing lychee mimosa, a Mezcal mix that packs a punch, and of course the classic Bloody Mary.
The opening of Peaches Prime was somewhat of a full-circle moment for Long, who said she had known Samuel and Grossman for almost 20 years.
The manager has worked in hospitality for 22 years, after moving to New York from Poland as a 19-year-old. She first met Samuel and Grossman while working as a bartender in restaurants where they were executive chefs.
She also remembers Laverty-McDowell from many years ago. He was just starting his career in hospitality as a food runner when she first met him. Since then, he worked his way up to work in Michelin-starred kitchens, before becoming a partner with B&C Restaurants.
Fast forward, and the four are working together again on a new offering in Brooklyn's downtown.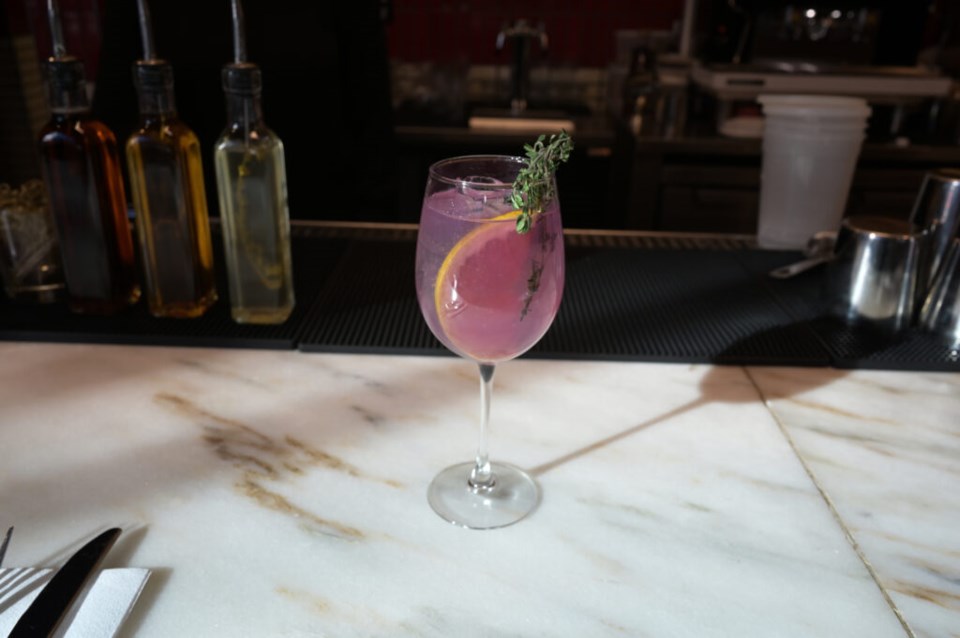 "We have a long history," Long laughed.
"We kept in touch somehow over the years, and now we're back together."
Peaches Prime is open from 12:00pm to 4:00pm, seven days a week for brunch, and from 5:00pm to 7:00pm, for happy hour drinks and nibbles.