An evangelist, a poet and a former drug dealer-turned-anti-violence advocate are just some of the Bed-Stuy residents being celebrated for their contributions to the community, in a new art exhibition.
"As Quiet As It's Kept, We Thrive: Stories and Portraits from the Heart of Bed-Stuy" opened March 4 at Bailey's Cafe, an arts non-profit and community space at 324 Malcolm X Boulevard in Bedford Stuyvesant.
The exhibition features eight portraits and a mini-documentary focused on longtime residents and neighbors of the Jackie Robinson Housing Complex—now known as Fulton Park—who talk about their dreams for Bed-Stuy and tackling gun violence in the neighborhood.
The portraits were painted by multi-disciplinary artist Marienne Yen Thomas, and the documentary was produced by Choreographer and Creative Producer Pia Monique Murray.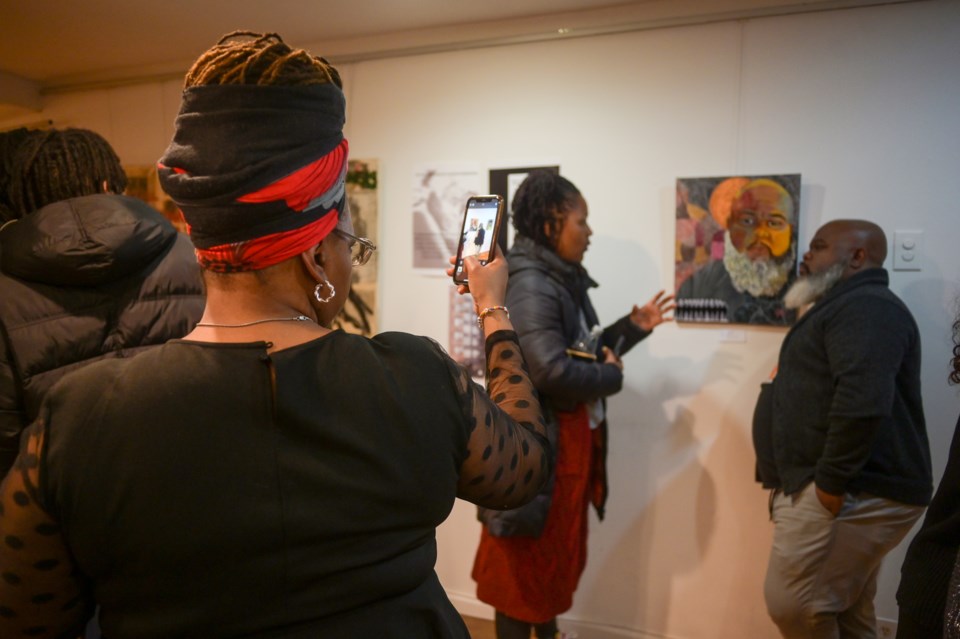 "With [the installation], it was really important to showcase that people in Bed-Stuy aren't down-and-out, they're not downtrodden," Murray, also the Bailey's Cafe Producing Artistic Director, told BK Reader.
"Gentrification is an issue; gun violence is an issue; being marginalized is an issue. But people are resourceful," Murray added, "and people are creative and finding ways to come together to address the issues themselves and to create spaces and opportunities for others to reach their full potential and to contribute what they have within them."
The exhibition brings together a diverse array of Bed-Stuy change-makers who have used what they have to improve the lives of those around them.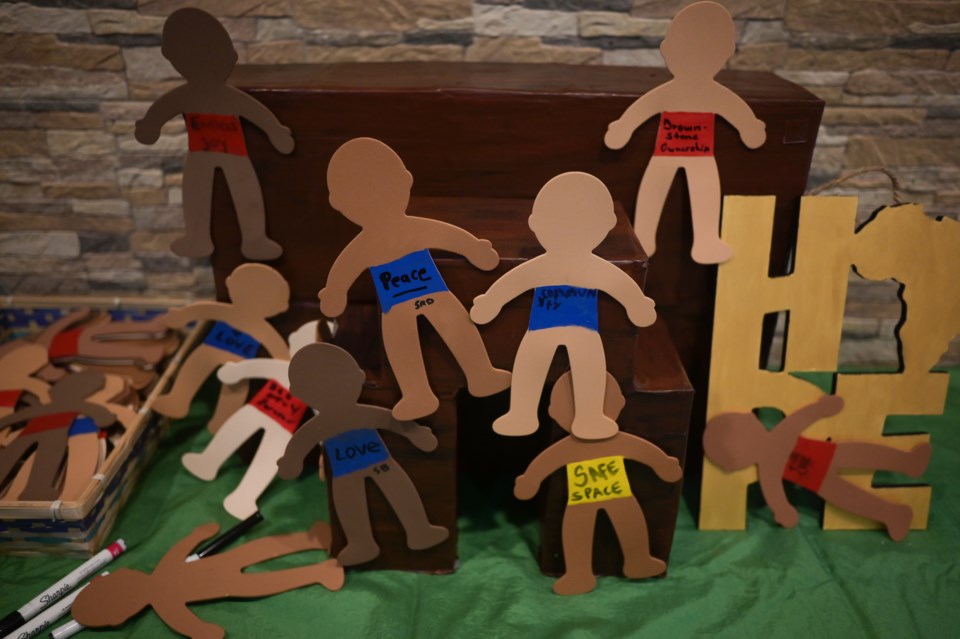 For example, participant Valerie Ferguson is an evangelist who shares messages of hope on her Facebook page each day. The BRO Experience founder Barry Cooper started his organization to help young, Black men in the neighborhood develop their social-emotional skills, and learn about restorative justice.
Antoine Cassidy is a former drug dealer who wanted to give back to Bed-Stuy after his release from prison in 2003. Cassidy went on t- become an artist, community advocate, anti-violence instructor and co-founder of the "No Gun No Smoke School Tour," a Bed Stuy-based anti-violence organization. Other participants include Donna Heyward, Ralph and Quelinda James, Nequan McLean, Pastor Renee Sheffey, and Justine Warren.
"People are out here doing work and they're not waiting for big budgets; they're not waiting for special technology," Murray said, adding that was why she chose to produce the mini-documentary on her smartphone.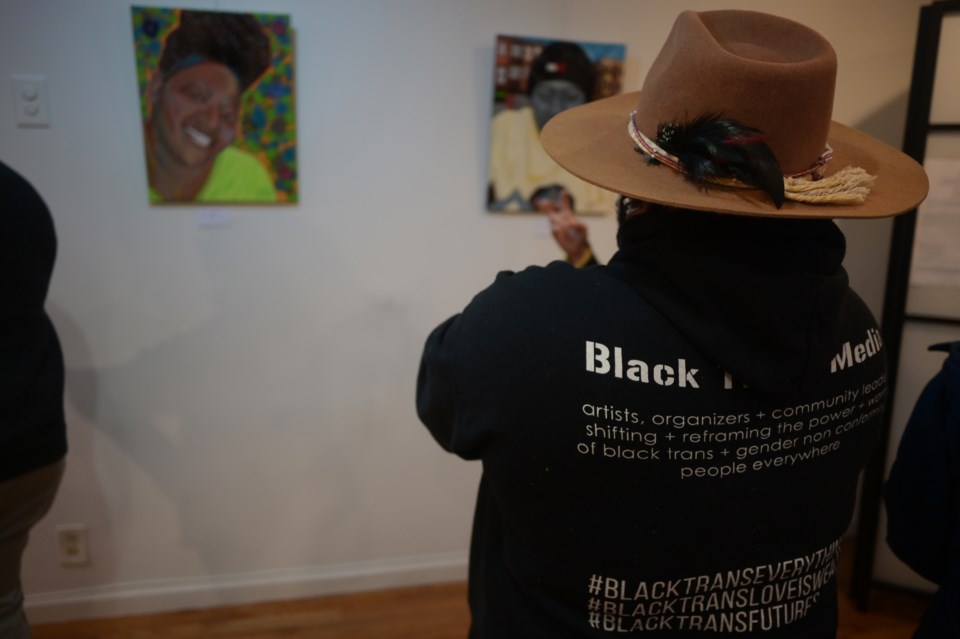 "We are all walking around with these smartphones that are completely capable of doing so many things, and we barely tap into the full potential of these gadgets in our pockets," she said. "We don't need someone else, we don't need a film crew to come in and tell our own stories, we can just hold up the cameras for ourselves."
Thomas said it was a powerful experience to reflect the participants' purpose back to them through portraiture. "What struck me was, when the participants were able to see their faces in the paintings, they were like, 'Oh my God, you've captured my inside, my essence."
The "We Thrive" exhibition is a continuation of the wider "As Quiet As It's Kept" project, which Murray describes as an ethnography series on the long-term residents of Bed-Stuy, which also includes a photo series and untold stories of Bed-Stuy's veterans of color.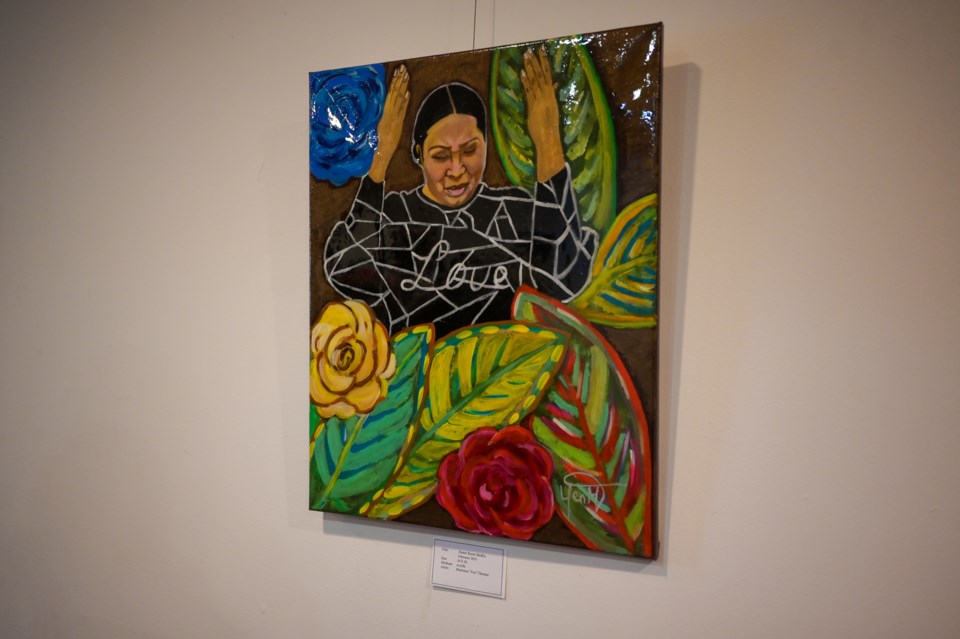 The gallery exhibit includes interactive activities as well as additional information about the participants and Jackie Robinson, who had intended for the Jackie Robinson Housing Complex to be built specifically for Black people, previously left out of the housing market. Robinson died before the complex was built, although his name remained attached to the buildings until the late 90's when the owners at that time changed it to Fulton Park. In this project we intentionally refer to the complex as the Jackie Robinson Houses in honor of his legacy and his dream for Bed-Stuy.
"They changed the name to [Fulton Park] in the late 90s, but we want to keep calling it the Jackie Robinson Housing Complex to keep his dream alive," Bailey's Cafe Founder and Executive Director Stefanie Siegel said.
In the summer, the portraits and words of the residents will be brought into public view through an installation of life-sized banners in spaces surrounding the housing complex, supported by Photoville.