On Saturday, Sept. 23, founder of Barstool Sports Dave Portnoy hosted an all-you-can-eat pizza festival at Coney Island's Maimonides Park, featuring 35 legendary pizzerias from Brooklyn to New Haven.
Rain threatened to shut it down, but the event just delayed an hour.
Signs that the event would be controversial erupted before Saturday arrived. Portnoy's brand is built on controversy, and he has attracted negative press attention in the past for an array of things, including derogatory comments and sexual misconduct: In Nov. 2021, Business Insider reported that three women had come forward with accusations that Portnoy had become aggressive and violent during sex, and had filmed their sexual encounters without consent. Three other women came forward in Feb. 2022, one of whom claimed that Portnoy broke her rib during sex. Portnoy has denied the allegations of sexual misconduct and filed a defamation lawsuit against Business Insider, which was dismissed in Nov. 2022.
Days before the pizza fest was set to occur, renowned chef Kenji López-Alt posted a message urging potential attendees to skip the pizza festival. He wrote, "If there's one good thing [Portnoy] has done, it's put together this list of pizzerias who are either not aware of his history of sexual abuse, or know but don't care."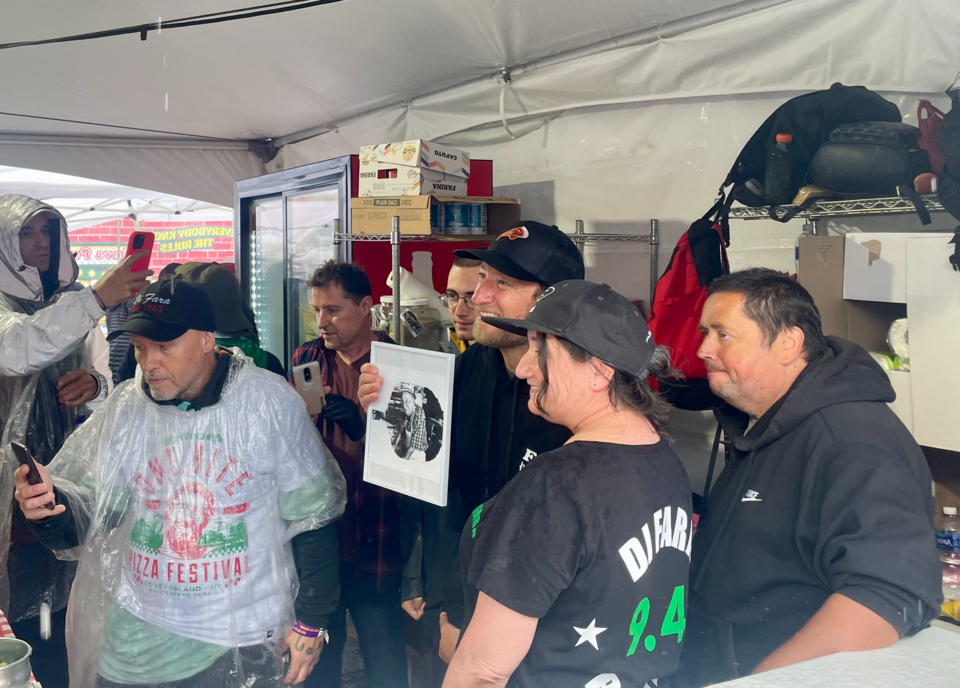 Portnoy doesn't shy away from a fight, so he reposted López-Alt's comments. He also posted a video of a phone call he made to Washington Post writer Emily Heil on YouTube Wednesday evening, writing that he "caught wind that the Washington Post was proactively reaching out to the sponors [sic] of my Pizzafest on Saturday and trying to shame them for being associated with me."
In the video, Portnoy protests Heil's journalistic practices, saying, "You're basically sending an email that says, to the effect, 'Dave's a misogynistic racist, do you want to defend yourselves advertising at this event?'" (He repeatedly mispronounces "misogynistic" as "misogenic.")
Portnoy continued on the offensive in his opening remarks onstage at Saturday's festival. "I would be remiss if I didn't say f— the Washington Post," he said. "F— the Washington Post, f— Kenji Alt, those motherf—ers don't deserve the same air we breathe."
Some of the crowd members whooped, while others seemed confused. "The Washington Post?" one woman wondered aloud. "What did they do?"
Despite the rain and the cost of the tickets, which ranged from $149.99 to $799.99 for all-inclusive VIP access and an open bar, most of the festival participants were pleased by the quality of the pizza, and the tone of the afternoon was jovial.
Lots of New Jersey residents like Joe Prince and his family drove in to catch the event. Prince said, "I think it's great. If the weather was better, it would be double. … It was no way they were gonna cancel this." He said that his standout slices of the day were from Nellie's Place and King Umberto's of Elmont, but he was disappointed by John's of Bleecker Street and Patsy's.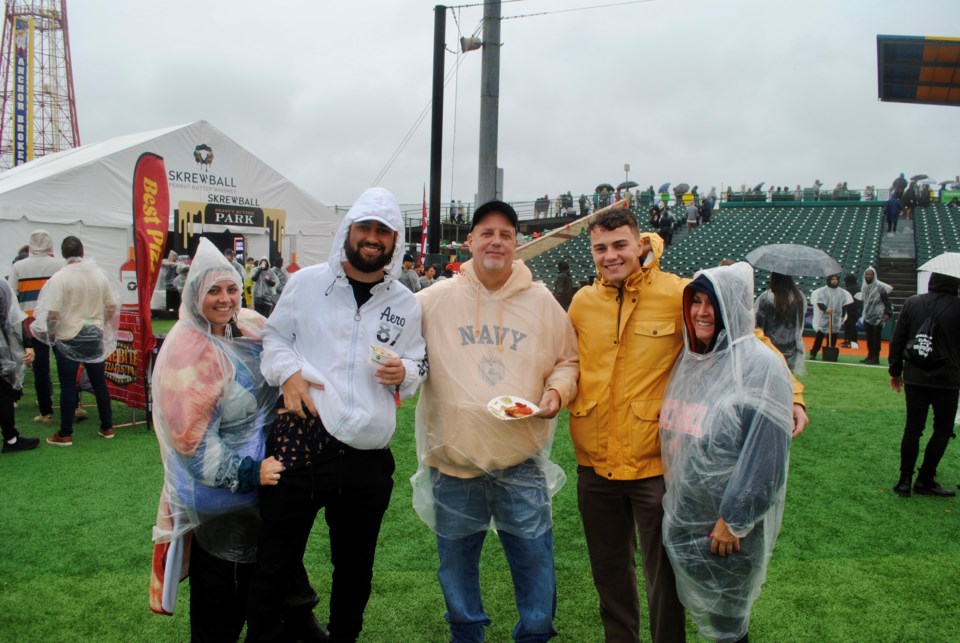 The pizzerias all had long lines until around around 4:30pm. Gerard Murati has worked for Angelo's Coal Oven Pizzeria for the past seven years, so he joked that he's still pretty new. "I just want people to be honest about what they think about our pizza, that's all," he said.
"We work hard for it. We break a sweat and at the end of day, that's what it's all about. That's beautiful. It's a competition. And then we would like to know where we stand."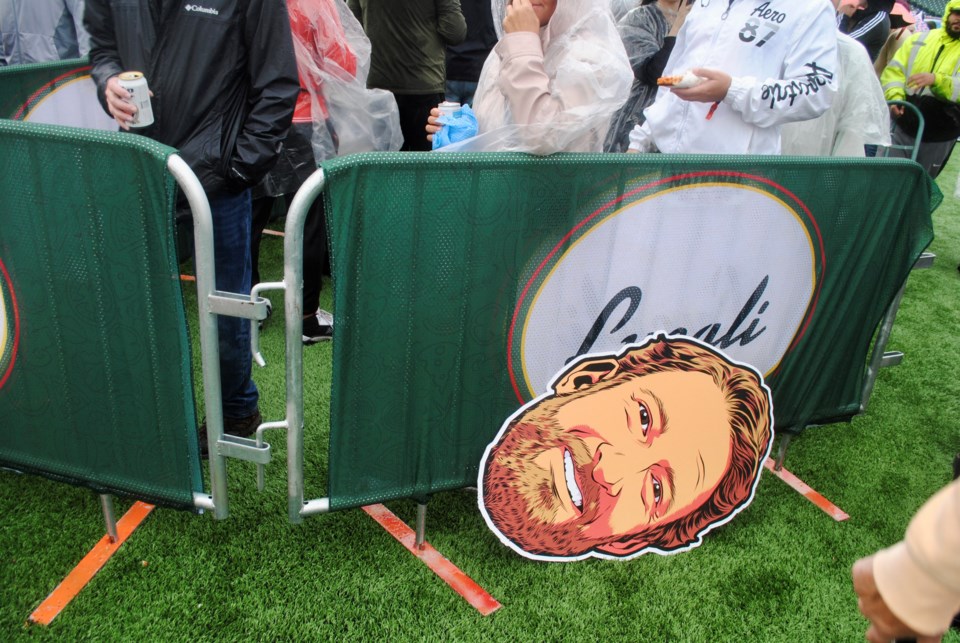 Later on at the festival, Portnoy took to the stage again to hold a taste test. He tried six slices of pizza and tried to identify which pizzerias had made them, and he ended up getting two out of six correct.
"You know how hard that is, what I just did?" he asked the crowed from the stage. He was met with cheers and boos in equal measure.