Looking for free outdoor activities in greenspace to keep your young person occupied during the summer break?
Fishing, birdwatching and urban gardening are just some of the activities on offer this summer in Brooklyn as part of the City Parks Foundation's Summer Science Programs for students.
Three of the Foundation's four science learning programs are available in Brooklyn, and three of the total programs offered are totally free.
Plus, there's one available just for teachers wanting to up-skill: also totally free.
Coastal kids
For middle school kids who love the ocean, the Coastal Classroom Summer Institute is a free five-week, four-day-a-week program kicking off July 6 at South Brooklyn's Kaiser Park.
Coastal Classroom pairs science-based projects with outdoor activities like rowing, fishing, seining (gathering sea creatures in a net) and bird-watching.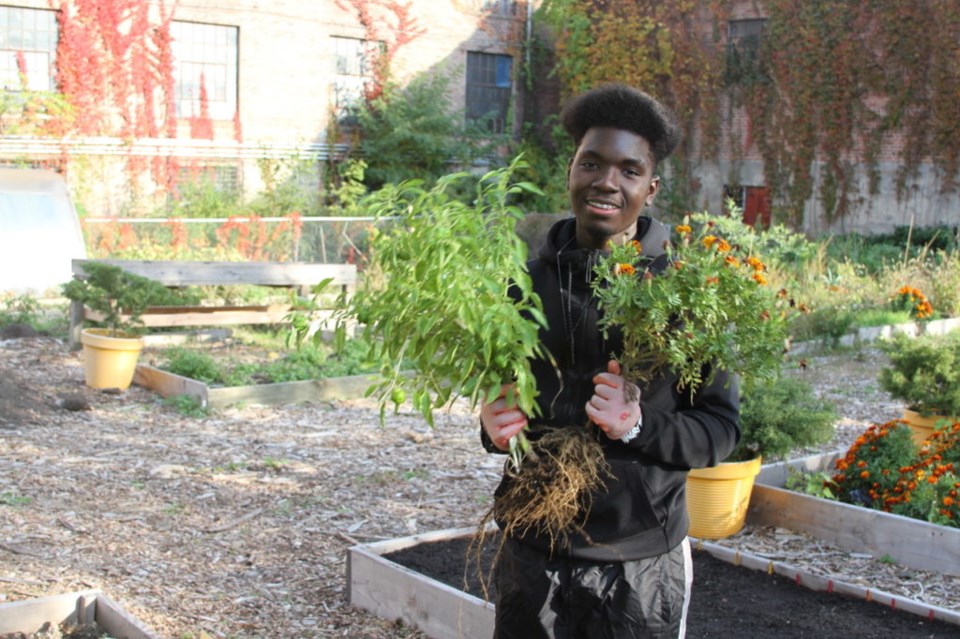 The Foundation's Director of Education Chrissy Word told BK Reader the program was a unique opportunity for some city kids to experience the beautiful creatures and plants and flora and fauna that inhabit our shorelines.
"We have a lot of children who come to us and who have never approached the water, or who don't go to their parks because they're fearful, they think they're dangerous places," she said.
"In all of our programs, we aim that our students have positive experiences so they can develop positive relationships with their parks."
Students get to experience Brooklyn's waterways as their own backyards, while learning how to protect them. For example, with seining, kids learn to use a long net at the shoreline to trap the creatures in the near shore environment, scoop them up and put them in tanks to observe and count on data sheets to share with science partners.
"For the kids, the puffer fish is one of the favorites, we always catch the mini puffer fish," Word said.
Kids meet for Coastal Classroom from Monday to Thursday from 9am-3pm at Kaiser Park.
Green thumbs
For kids who are more interested in food and gardening, there's the Learning Gardens Summer Group Program, starting July 5.
The program encourages kids in third to eighth grades to understand the power of urban gardens through hands-on lessons in garden maintenance, games and science-based activities, the Foundation says.
"Our gardens fosters a love of science and nature among kids who are living in some of New York City's under resourced communities."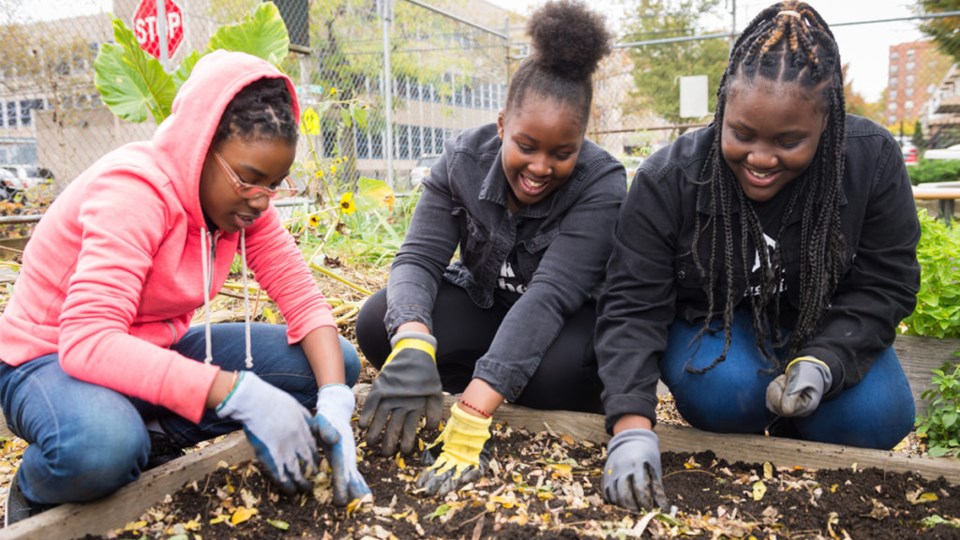 Students get their hands dirty, practicing horticultural techniques and learning concepts related to community gardening, growing food and healthy eating.
For kids who have lost social contact due to the pandemic, programs like Learning Gardens are a wonderful opportunity for kids to get back to socio-emotional learning, Word said.
"Coming from me as a public school parent and an educator, one of the biggest issues is that pedagogy has rolled backwards, it went back to lectures and worksheets, trips were eliminated, hands-on experiences were eliminated.
"I know that schools are working to get back to these desperately, we can't wait."
In Brooklyn, the Learning Gardens program is offered at East New York's ENY Success Gardens, as well as at Pleasant Village Garden in Manhattan, Liberty Learning Garden in Queens and Grove Hill Learning Garden in the Bronx.
Summer camp groups of up to 25 students can register for the six-week program, which is offered at "low-cost."
Nature girls
This one isn't in Brooklyn. But for those who are able to travel to either the Bronx or Manhattan, the City Parks Foundation is offering up to 80 lucky middle school girls free spots in the Green Girls Empowered by ING Summer Institute. The program is also offered as an after school option during the school semester at the Brooklyn Urban Garden School.
The five-week science program will see the girls studying the urban forests of New York's parks, encouraging them to realize their potential to create change within their natural environment and learn about future careers in the sciences, the Foundation says.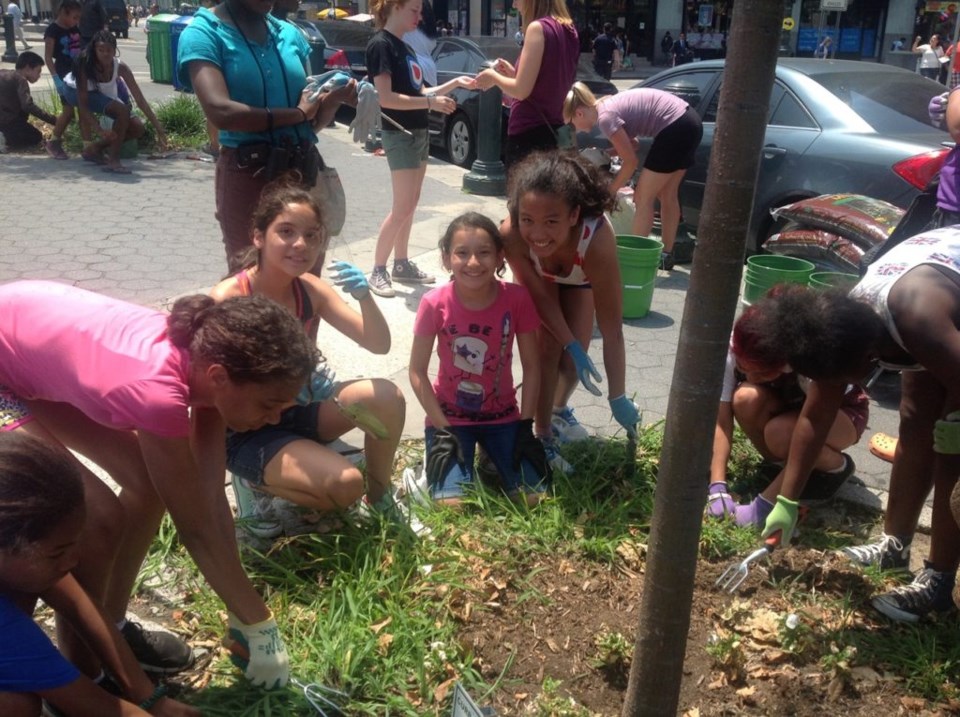 Activities include bird-watching, canoeing, science and service projects.
Classes run July 5 through August 4, Monday - Thursday, 9am-3pm at Democracy Prep Harlem Middle School in Manhattan and Phipps Community Center in the Bronx.
Experiential Learning for teachers
Finally, the Foundation is offering a special course in Brooklyn for 2nd to 8th grade teachers who want to learn innovative techniques for teaching outside.
Experiential Learning: Using Gardens as Outdoor Classrooms is a four session training for teachers held at Brownsville's Abib Newborn Learning Garden July 15, 22, 29 and August 5 from 10am-4pm.
Focusing on garden ecology, the training will equip teachers to plan and implement safe and effective outdoor lessons that make New York City parks their own classrooms, the Foundation said.
"We're back at it full force," Word said.
"Learning is experiential, it's relational and kids need caring relationships, they need contact and they need positive experiences to really learn and enjoy their learning."
Registration is now open for the programs, running July through August. Click here for more information.