Inside The Sultan Room on a recent Friday night, a mesmerizing convergence of dancers and musicians embarked on a rhythmic odyssey that transcended continents — from the lush Amazon Forest of Brazil, to the flowing rivers of the Congo, before returning to the heart of Bushwick, Brooklyn, where genuine community was formed.
The party, which lasted until 4:00am, was the latest installment of Home And Abroad, a monthly Afrocentric immersive experience that blends all the elements of a DJ-led dance party with live percussion performances.
At the event, drummers played a variety of instruments like congas, the djembe and the cuíca, a Brazilian drum known to sound like a laughing monkey. The result was a joyful trance-like encounter of rhythm and groove.
"Music calls me," said Eunika Simmons, a djembe and shekere player. "I enjoy being able to release energy through the percussion and connect with people through vibrations."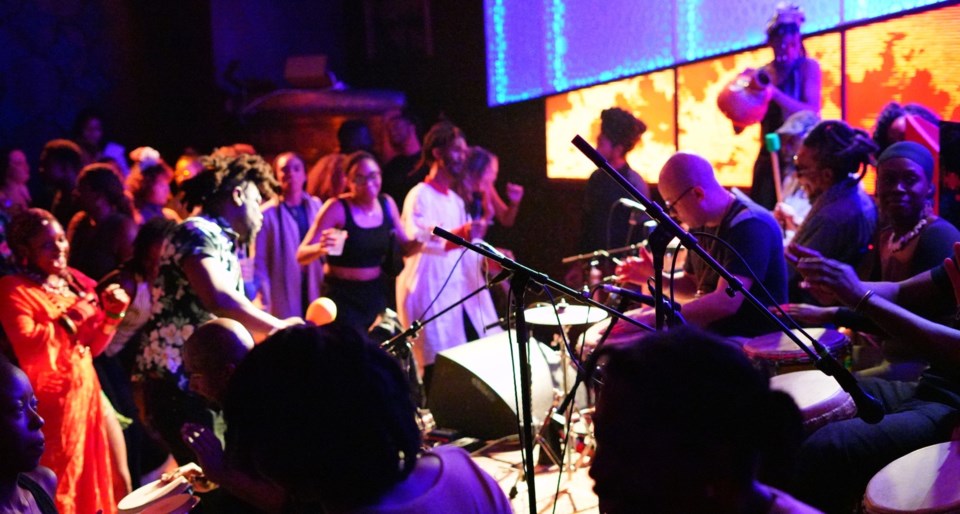 Home And Abroad, which launched in 2021, is run by an ever-evolving collective of musicians from Brooklyn and around the world. What started out as a haven for those orphaned from NYC nightlife during the pandemic, today has grown into a string of sold-out events across the borough.
"We were able to recognize a commonality in rhythm and beat that bridges the genres together," said founding member and djembe player Christian Soberanis.
Soberanis said he loves New York City nightlife but dislikes the recent trend of parties that silo music genres.
"The drums have become an ingenious way of tricking people into dancing to music that feels familiar even if you don't know the language or the culture," Soberanis said.
Though gentrification is sweeping Bushwick, Soberanis said the Home And Abroad team has been successful so far in throwing the parties that center people of color.
"Gentrification is real; it's affecting us but not deterring us," Soberanis said. "The culture's still here, people will come out and there's money to be made."
Kidist Teffera, who runs the marketing for Home And Abroad, said she disapproves of the commercialization of diaspora music. Home And Abroad's strength is its cultural authenticity.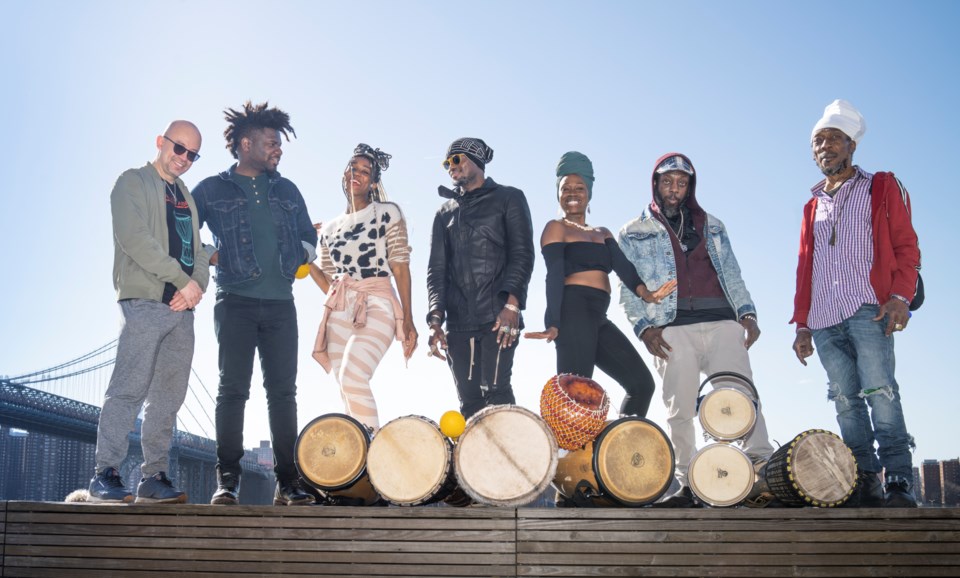 ​"The culture isn't just playing Burna Boy all day," Teffera said. "The components that are important — like the sound of the drum, the healing aspect of the rhythm and the ability to express and be yourself — makes this an expressive space."
"People want to see us as an afrobeats party and dismiss us because they already have it on their roster," she said. "Or we might be too artsy to be in the night space... But we're challenging that by saying 'We're both and we can do it all.'"
The Home And Abroad team is prepping for upcoming events and always adding new instruments to the roster.
"Our future lies in the name," Soberanis said. "We want to partner with street festivals and events like First Saturdays at The Brooklyn Museum while taking the party on the road to venues in Atlanta, Tulum, Ethiopia and beyond."