The Brooklyn Catholic Diocese has reaffirmed its decision to terminate the employment of one of its music teachers after discovering the teacher â€" who is gay â€" married his partner in August.
In a statement issued to BK Reader on the decision to fire Matthew LaBanca Oct. 13, the Diocese said his contract had been terminated due to the expectation that all Catholic school personnel comply with Church teachings, "as they share in the responsibility of ministering the faith to students."
The Diocese said it had decided LaBanca he could no longer fulfill his obligations as a minister of the faith at either the school or the parish he worked at.
"Despite changes to New York State law in 2011 legalizing same-sex marriage, Church law is clear," it said.
Speaking out
LaBanca worked as a music teacher at St. Joseph Catholic Academy in Astoria and a music director at Corpus Christi Church in Woodside, both in Queens, for more than a decade.
Since he was fired from both positions on Oct. 13, LaBanca's father, Frank LaBanca, has started a Change.org petition for his son, with more than 6,000 people rallying behind him so far.
In it, LaBanca has released a video speaking about his experience with the church, his employer.
He says after he married his husband Rowan on Aug. 1 someone from either St. Joseph or Corpus Christi reached out to the Brooklyn Diocese to report the marriage, "in an apparent act of righteousness."
He said that prompted a six-week review of his employment, which resulted in his termination two weeks ago.
LaBanca says the Brooklyn Diocese offered him a severance payment in exchange for him signing a "ten pages long gag order," however he decided he would not be silenced.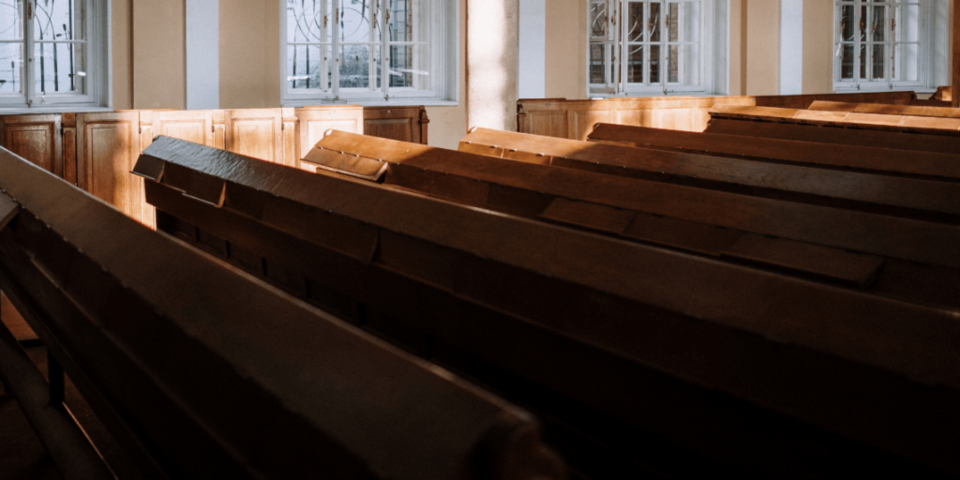 "No price could be placed on my personal integrity or on my voice," he says.
LaBanca says he was stripped of both his jobs, health insurance, and the daily community life that meant so much to him.
"Not because of my work performance, not in the slightest, but because I'm gay."
Lack of legal protection
LaBanca says, while the principal of his school was his "fiercest advocate" in campaigning for him to retain his job, ultimately the decision to fire him was made by the Brooklyn Diocese's top member of clergy, Bishop Nicholas DiMarzio.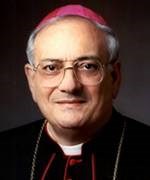 LaBanca pointed out that, while it is illegal in the State of New York to discriminate based on someone's sexual orientation, the First Amendment protecting religious freedoms makes those nondiscrimination laws complicated to enforce.
"Just because something is legal doesn't make it right," LaBanca said.
In response, the Brooklyn Diocese attached the contract it has teachers sign, with the following section highlighted:
"The teacher is to support and exemplify by his/her public conduct Catholic Doctrine and Morality," the ts & cs read.
In the Roman Catholic Church, "homosexual acts" are considered "immoral" and gay followers are called to chastity.
"We wish Mr. LaBanca only the best in his future endeavors," the church added.
Supporting Mr. LaBanca
Since the petition to "Stand with Matthew LaBanca" launched, supporters have left hundreds of comments for him.
"Mr LaBanca made my child's life better. It's an honor to know him," Colette Conlon wrote.
"The Church will change, or die. This ignorance and hate have outlived their usefulness."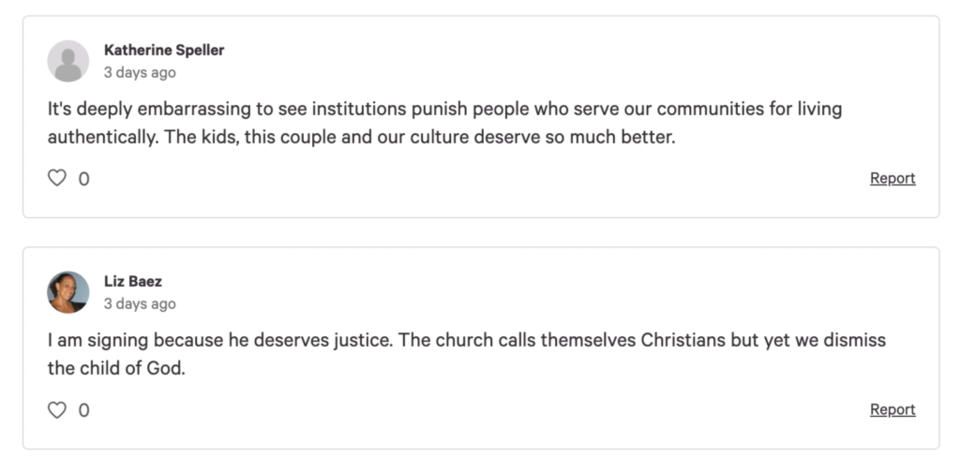 Dan Piering said anyone who knows LaBanca knows how much he cares for the students and parishioners he works with.
"That the church is carrying out such blatant discrimination is incorrigible."
"I have the pleasure to know Mr. LaBanca, he has been my children's teacher and we love and respect him and always will," Jenny Solorzano added, with her signature.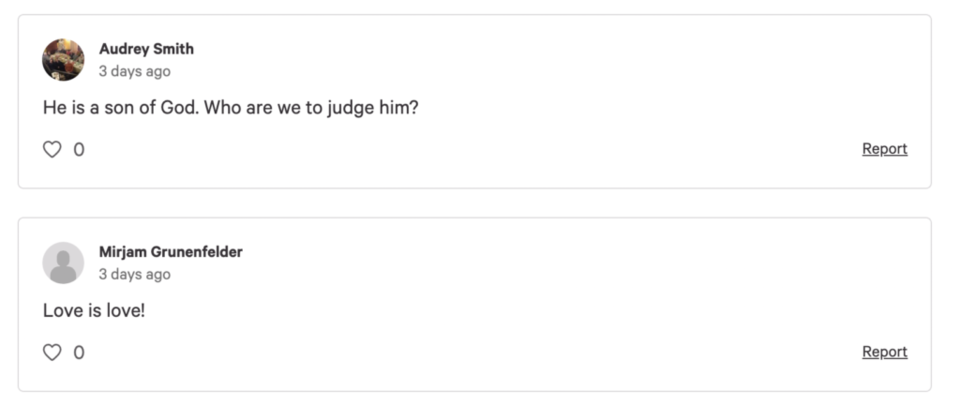 Meanwhile, LaBanca signed off by saying that he loved his former colleagues and students, and he missed them.
"I'm still your friend, I'm still your colleague, I will always have been your teacher and of course I'll always be your neighbor.
"I hope when you see me you'll offer a wave or a smile or a gesture of support, you'll always be in my heart."