After 12 years in business, the owners of the upscale Williamsburg oyster and cocktail bar Maison Premiere have just released their first book: "The Maison Premiere Almanac."
The 271-page tome is part-cocktail recipe book, part-history lesson on oysters and absinthe. The book also tells the story of Maison Premiere's beginnings and muses on style, service and much more. As co-author Jordan Mackay noted in the book's prelude, he found himself settling on the form of an almanac in order to "corral a vexingly diverse subject into a book."
At a ticketed launch event this past Monday, May 8, guests like regular Jason Limb were treated to one of the New Orleans-style bar's famous Old King Cole Martinis, while Maison Premiere owners Joshua Boissy and Krystof Zizka and managing partner William Elliott signed their books.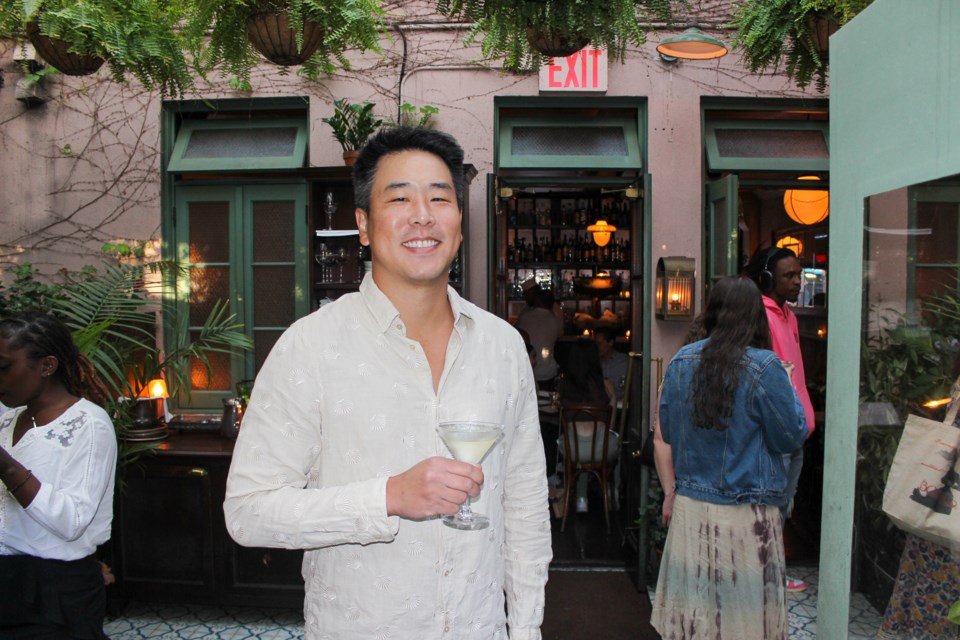 "I popped in here one time and fell in love with the place," Limb said while in line for his book. "It's my favorite martini in the whole city."
"The Maison Premiere Almanac" was about three years in the making, but book publishers came knocking many years prior, Boissy told BK Reader. However, the owners always knew they wanted to wait for the right time.
"We always feel like the work hasn't been done, like we're not finished, there's more to develop, there's more to say, there's more to communicate. One more drink, one more idea. And so, for us, we were never ready because we felt like once we wrote it, it was almost like the end of it. Right? The end of the story."
Today, the pair embodies the wisdom, competence and humility that comes with going through a dozen years of success and failure, trial and error, Boissy said.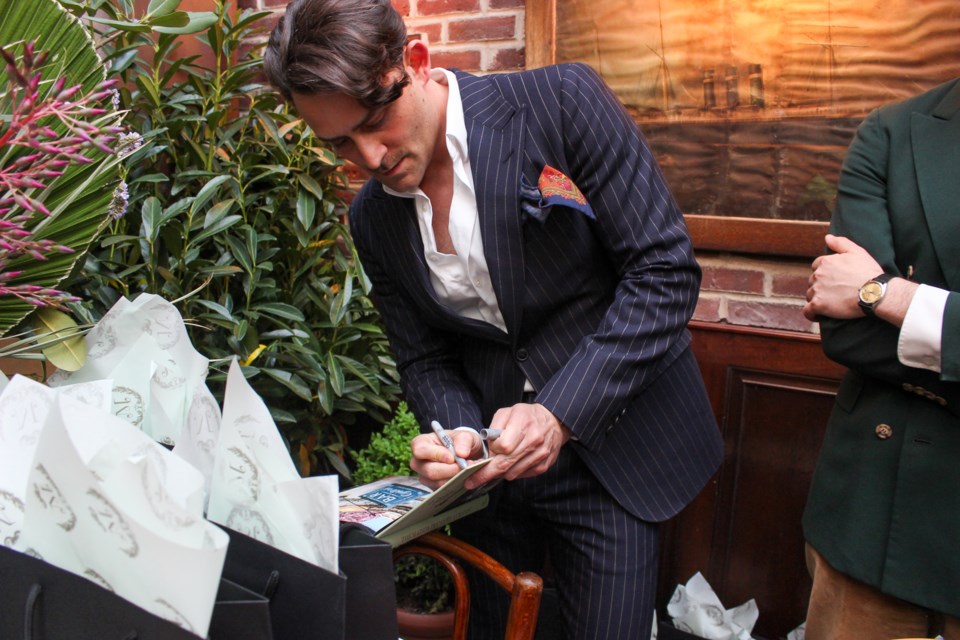 "So much has evolved and matured, as individuals and as a brand. Drinks become classics — not because you choose it, but because the public decides," Boissy said. "And our menu of classics keeps expanding because every time we try to remove one and replace it, people will come in, like, 'Oh, where's that drink?'
"So our foundation of Maison classics has grown over the years, too, and I think that's only possible given how much time we've given the place to grow and mature."
Boissy and Zizka founded Maison Premiere in 2011 with late-19th-century New York, New Orleans and Paris as their inspirations. The bar has since won accolades like one of the Top 50 Bars in the World.
When asked about one of his favorite drink stories, Elliott pointed to The Walcott Express. This seemingly-simple absinthe drink has risen to be Maison's bestselling cocktail of all time.
The drink has a base spirit of Sapin, a pine-bud liqueur from Pontarlier, France.
"It's the most obscure ingredients you can imagine and it's shaken really, really hard with a fistful of mint in the shaker, so it becomes bright emerald-green. It's really eye-catching around the room, so when people see it, they reorder it," he said.
Unfortunately for fans of the drink, Maison has had to move it into the ranks of a reserve cocktail. Supplies of the pine-bud liqueur are dwindling to the point that Elliott now buys up most of it in the United States.
Meanwhile, one of Boissy's favorite drink stories from the almanac is that of the Maison Sherry Cobbler. The owners discovered the dark-purple-colored drink in an old cocktail book in New Orleans and learned that it was one of the first alcoholic drinks women consumed in public in the late 1800s.
Featuring tropical fruit and crushed ice — a true luxury at the time — the drink represented opulence, Boissy said.
"We think it's a great symbol of what we try to stand for: A celebratory atmosphere, ceremony and ritual."
The Maison Premiere Almanac is now available online for $40.