The Mpigi district in Uganda and Brooklyn now have a fruitful connection blossoming, thanks to Brooklyn urban farmer DeVonne Jackson Perez.
This year, Jackson Perez was selected to travel to the St. Anthony School for the Deaf as an educator through the Catholic Relief Services Uganda Farmer To Farmer program.
The school provides education for children with hearing loss and, from May 12-26, Jackson Perez had the opportunity to share her knowledge of small-scale agriculture and production with a class of local farmers and deaf pupils aged 5-62.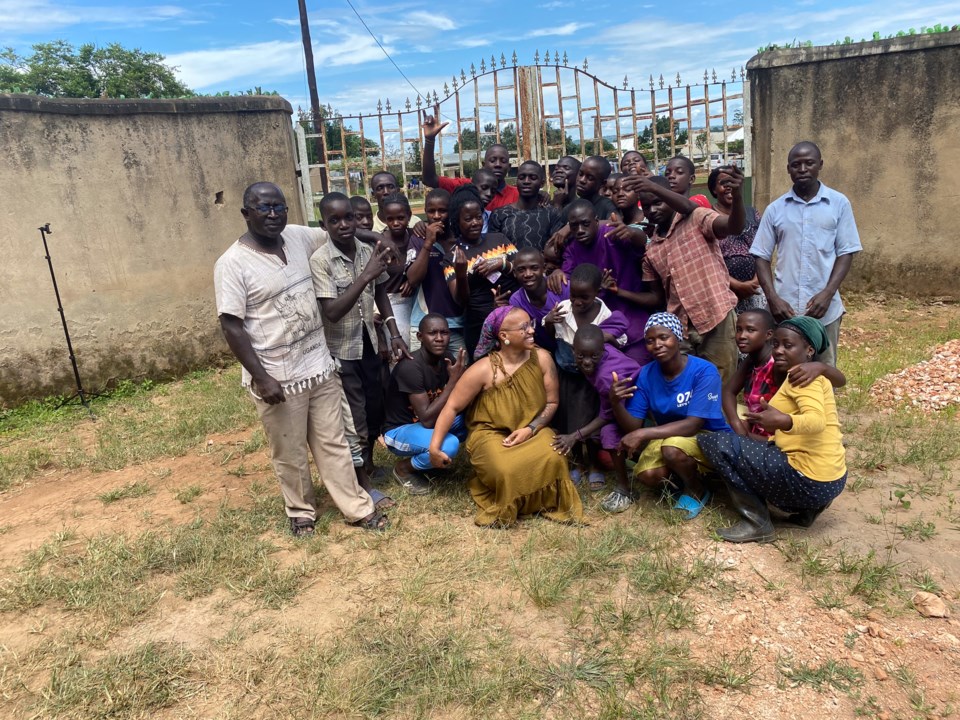 In Uganda, deaf people are considered to be cursed, Jackson Perez said. Ugandan Rev. Fr. Anthony Ssenkaayi started the school in 2008 to cater to the basic needs of deaf children, many of whom are abandoned by their families. As part of this mission, Ssenkaayi brings farmers and educators like Jackson Perez to the region to teach children the skills to grow food and become economically independent.
"I was cautious about the assignment due to my sexuality and the state of LGBTQIA lives in Uganda based on a recent ban, but I pressed forward knowing that the knowledge I share could empower agency even for one person to center their health and grow food to sustain themselves and their family," Jackson Perez said.
Each day, Jackson Perez would teach 36 students the fundamentals of small-scale gardening-- from botany and land preparation, to companion planting, and the cross-culture of food between Uganda and Brooklyn. Jackson Perez said the experience was an exchange of information, where she learned from the children, too, including learning the local sign language.
"Knowing a bit of American Sign Language — shoutout to the liturgical ministries in the Black church — this opened my eyes to learning Ugandan Sign Language and teaching with my face and hands, not my voice," she said, adding that 99% of the students speak USL and 95% of the students have been abandoned and do not have support from any of their families.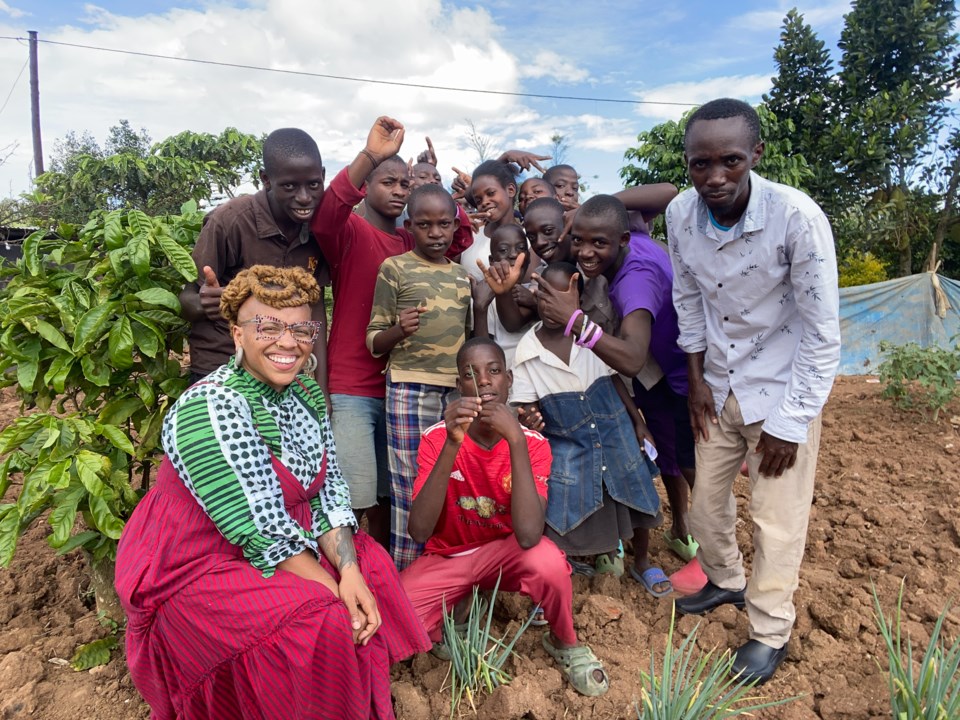 "These children are so capable, just like any other child," Jackson Perez said. "Many jobs will not hire someone hard of hearing. To be able to have these skills from that young age is important because it gives them the fundamental life skills to sustain their homes and also gain economic sustainability by selling food."
In the past five years, Jackson Perez has been on a journey of learning to grow and farm of her own. In 2018, yearning for outdoor space to seed her own food, she began to grow greens and herbs on her Brooklyn apartment's windowsill.
"My grandfather grew mint in his garden and my father grew cucumbers. I saw it bring them peace and release," she said.
Over the next three years, she went from struggling to grow kale in the "wrong pot," to being able to feed her whole household and volunteering with Brooklyn organizations including a community garden and a compost facility, and finally deciding in Mach 2020 to leave her international television production job to sow a new career in food systems.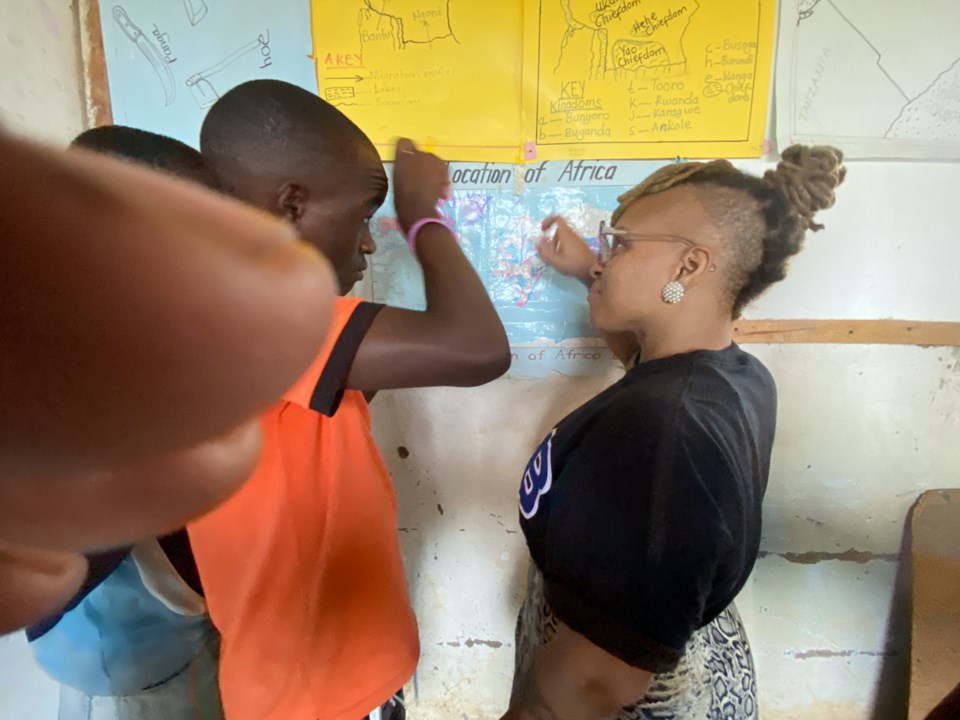 Six months later, she was registered in a Cornell University Small Farms program and Farm School NYC Urban Agriculture certificate program, and had been featured in the New York Times as a sustainability expert on the benefits of composting.
In 2021, she co-founded Good Ground Growers which helps to amplify the "grow your own food" conversation by educating and constructing garden builds and small-scale grow spaces for churches, schools and day care centers across New York.
Today, she works full time as a food systems coordinator at Bedford Stuyvesant Restoration Corporation where she partners local farmers of color with different institutions like child care centers, senior citizens' homes and hospitals.
Since returning to the States less than two weeks ago, Jackson Perez has been reflecting on the shared challenges Ugandans and Brooklynites face when it comes to climate change.
"This time of year is Ugandan's rainy season, known to rain at least once a day. In the two weeks there, it never rained," she said.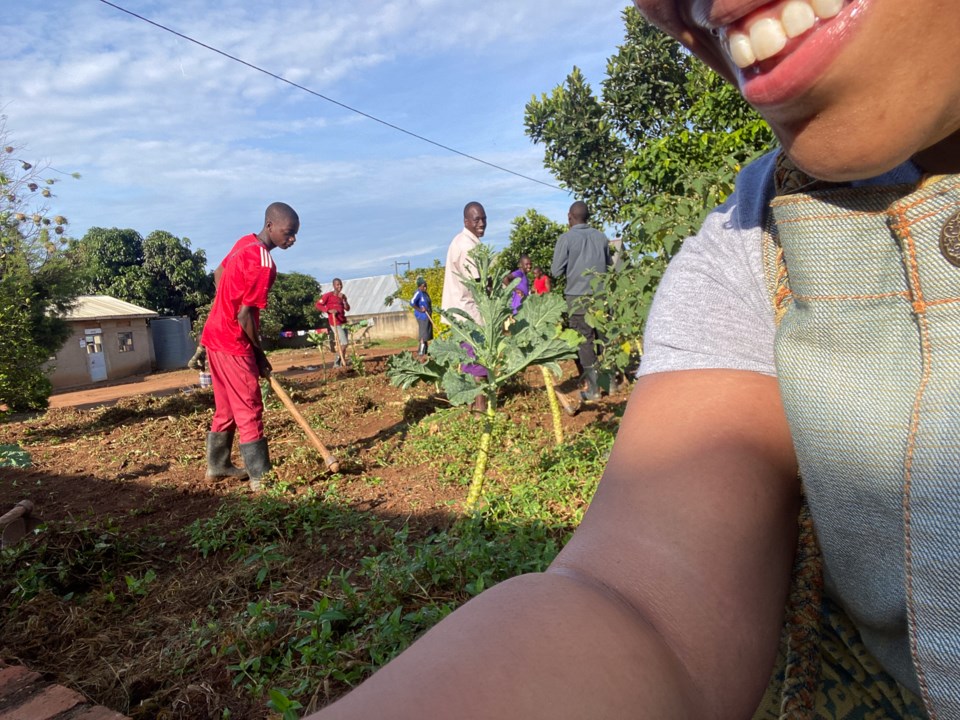 She said her desire through her Ugandan experience was to listen more than she taught, "to the land, the chickens, goats, pigs, to the pupils, to the staff and the needs of the community."
Returning to Brooklyn, Jackson Perez is continuing to listen to Brooklyn community and working to act on its local agricultural needs.
In the coming months, she is working on getting Black farmers and producers land access in Brooklyn through Good Ground Growers, including getting real estate licenses to be a part of ongoing conversations to encourage those who buy and develop land to include spaces for urban farming.
"These developers have the opportunity to create something that centers community building," she said.
Follow Good Ground Growers to keep up with Jackson Perez' journey.