A neurodiverse theater company based in Fort Greene is teaming up with Broadway stars to bring duets to the city for World Autism Awareness Day this April 2.
If your ear caught a heavenly chorus drifting over Downtown Brooklyn's South Oxford Street this past week, it was probably EPIC Players rehearsing for the performance. More than a dozen neurodiverse players gathered in a second-floor hall of the Colonial Revival-style South Oxford building this past Thursday to go over the show before Sunday's cabaret.
Light poured in through floor-to-ceiling windows as the players sung their parts to a resonant piano accompaniment before joining their voices in a rapid and rousing harmony. Those on the sidelines danced along and applauded at the end, before the players went right back to rehearse it all over again.
The scene is similar to any professional theater company's rehearsal before a big show, with EPIC Players' difference being its mission to "provide opportunities for performers with developmental disabilities to represent themselves on stage and screen."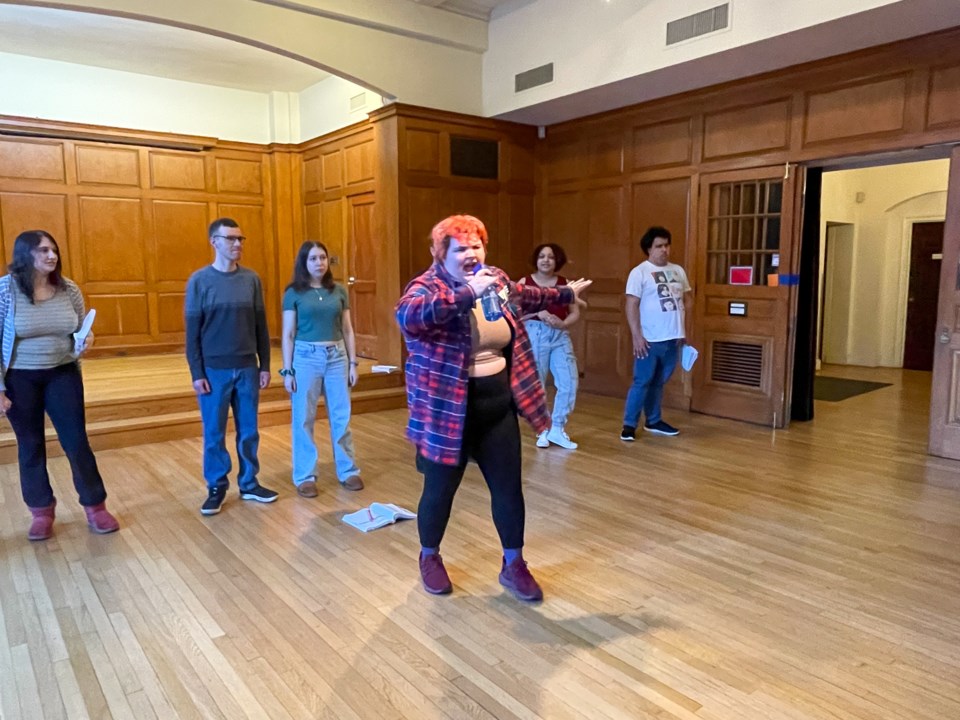 Alex Reeves, who is autistic, started as a player a couple of years ago and has since risen to be the Program Assistant at EPIC Players, as well as a teaching artist, mentor and voice coach.
"I worked in a lot of professional theater environments that just made me feel icky and burnt me out; it's not a good feeling. As a neurodivergent person myself, it's difficult to kind of sustain that type of environment if you're not being included, if you're not being thought of," they explained.
"EPIC totally changed that for me. Not only did I start as a player, I've been able to rapidly take on a leadership role at the company since being here."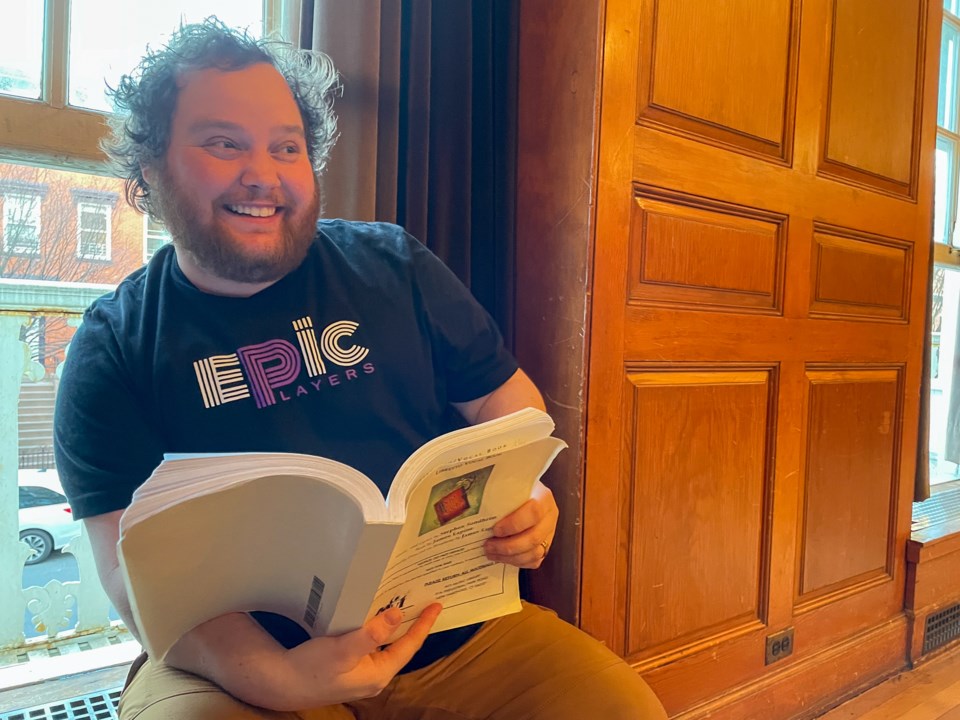 The company is currently rehearsing for two different shows. One is its mainstage show "Into the Woods," which will run from June 8–June 18. Based on the Grimm Brothers' most popular folktales, "Into the Woods" re-imagines what could happen when fairytale characters' paths meet on their own journeys through the woods.
The performance features the most inclusive cast EPIC has ever had, and the lead role is held by a neurodivergent player, Reeves said.
"We have a lot of neuro-inclusivity," they said. "We have deaf players in the cast. We have blind players in the cast. We have a lot of LGBTQ inclusivity as well. So you're gonna see a wide range of players on stage. ... Our whole mission is to empower and include voices that aren't always heard."
EPIC Players Stage Manager Sydnee Davis got involved with the company in 2022 after answering an ad, and was excited about the "Into the Woods" performance.
"I think it sounds beautiful already. I'm just really excited for everybody to come see it," she said.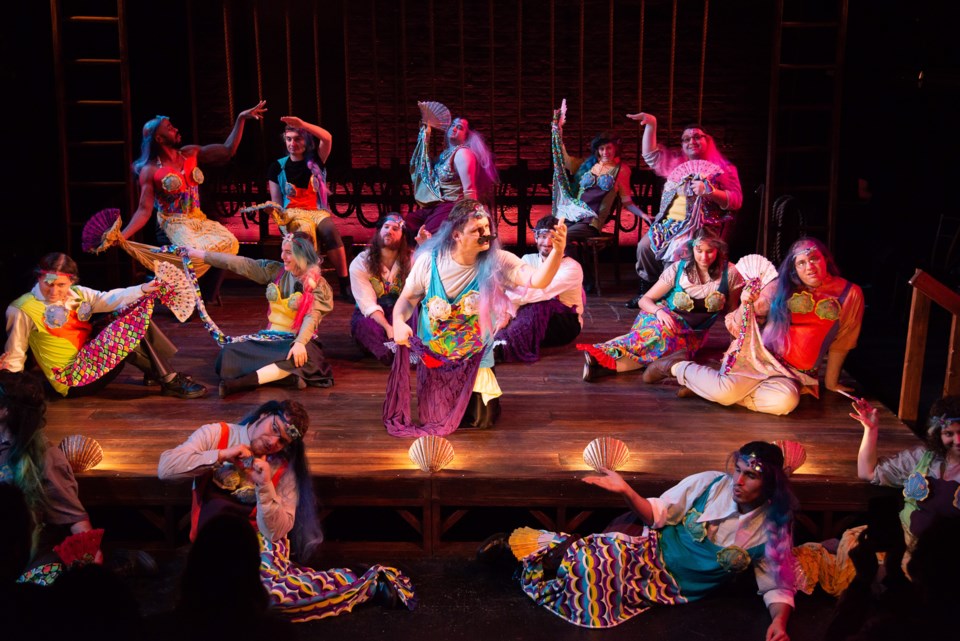 The other performance the company is currently rehearsing for is a cabaret called "EPIC Sings for Autism: Let's Duet" featuring a neurodiverse cast paired with Broadway stars.
The one-night-only benefit performance at 54 Below — a cabaret venue underneath Studio 54 — aligns with World Autism Awareness Day this Sunday, April 2. It will see EPIC players in duet with Broadway stars Stephanie Torns, Jessie Hooker Bailey, Will Roland, Anastacia McCleskey and Brandon Kalm from Broadway hits such as "Waitress," "Beautiful: The Carole King Musical," "Dear Evan Hansen" and "American Psycho."

"It's an inclusive duet with neurodivergent players where they share the stage with Broadway stars and break some of those long-standing stereotypes," EPIC Players Founder Aubrie Therrien said.
While EPIC Players does the cabaret each year, Therrien said this year is the most Broadway involvement the company has ever had. And, as it always plays its cabarets to sold-out audiences, it is soon set to double its performances.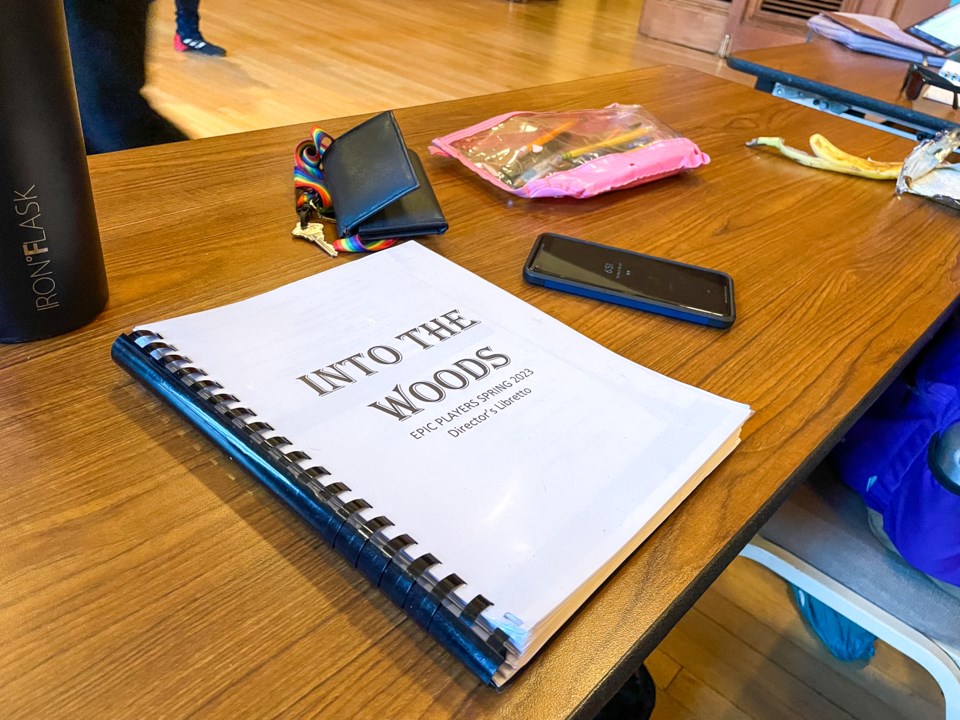 "Looking back on the last six years, I think it has been really humbling how much we've grown," Therrien said. The company started in 2016 putting on just one or two performances per year. Now it is 10 or more, and the company of more than 80 players has a waitlist of people who want to join, she said.
Most recently, EPIC Players founded EPIC Junior, a program created for students ages 12-17 with developmental disabilities. During the free program, which began in January, students learn the ins and outs of being a performer, access mentorship in the arts and work towards building a performance.
"Our actors are actually getting jobs and work and building community and relationships inside and outside the company," Therrien said. "It's humbling and profound. And this year was seeing it work, all this magic play out and things actually changing people and helping them for the better: The proof is in the pudding."
Tickets for "Let's Duet" on April 2, are available here.