An affordable, high volume new veterinary clinic is coming soon to Flatbush, with the ambitious goal to be spaying and neutering at least 30,000 animals annually within the next couple of years.
The news comes as a relief to animal rescuers, who report the Brooklyn street cat population to be the worst they've ever seen, while it's also harder than ever to get a vet appointment.
The new clinic is an initiative of Flatbush Cats, a nonprofit focused on reducing the number of cats living on the streets in Brooklyn. It is set to open by April 2023.
The clinic—located on Flatbush Avenue—will serve both cats and dogs for spay and neuter surgeries as well as wellness services.
Flatbush Cats Founder Will Zweigart said the clinic will help plug the desperate need for more low-cost wellness services and neutering for Brooklyn animals.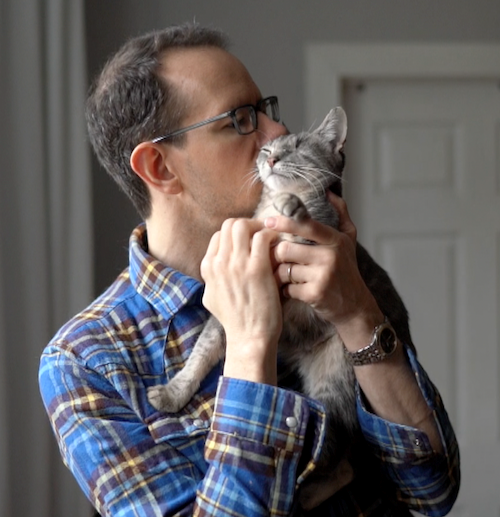 "We've got tens of thousands of cats fighting to survive outside in New York City, and the shelters remain full," he said.
He said the main reason there were so many cats on the street was because there weren't enough neutering services available to meet demand. Even if there were, many people can't find the money to pay for vet services among the affordability crisis, Zweigart said.
"When you've got that many animals in the system, you can't get them all spayed and neutered. Vets are backed up for weeks, many are not taking new patients. [Animal Care Centers of NY] can't even get the ones in the shelter spayed and neutered. We exist to solve this problem."
BK Reader first interviewed Zweigart in Jan. 2021, when he laid out the organization's innovative approach of teaching Brooklyn communities about the struggles of stray cats and empowering them to help reduce the numbers in their own neighborhoods.
At the time, Flatbush Cats had started helping Brooklyn residents get certified to Trap, Neuter and Return (TNR).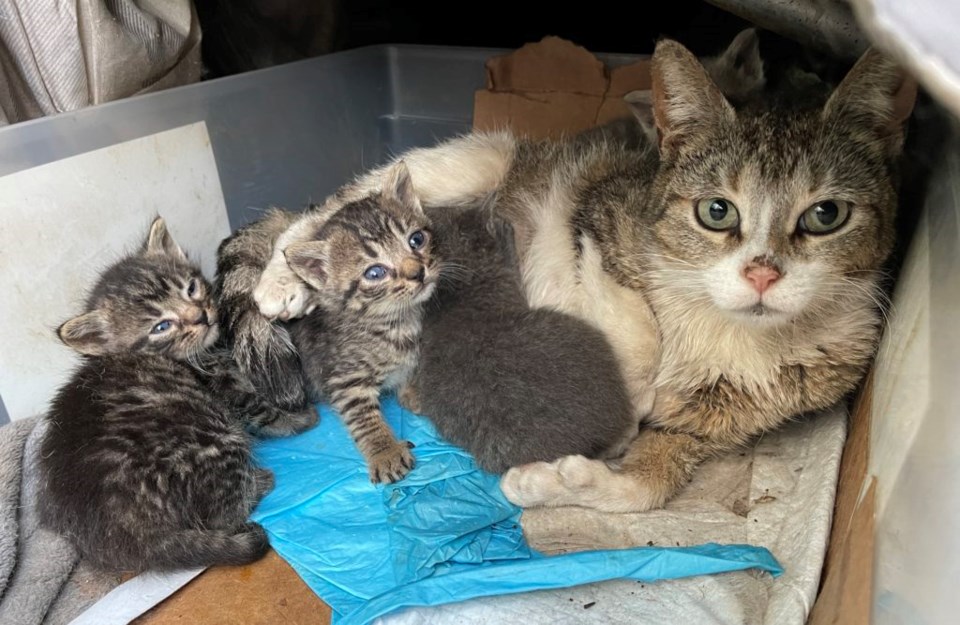 TNR is one of the key tools in reducing the cat population at a neighborhood level. Any person can get certified to catch cats in their area, take them to a clinic to get neutered and vaccinated, and then release them back into the wild.
However, even then, Zweigart knew this was not going to be enough. The core issue was making spay-and-neuter more accessible and affordable.
In Brooklyn and across the city, not only can it be difficult to get an appointment to get a cat fixed, the appointment can be far away to get to, and expensive.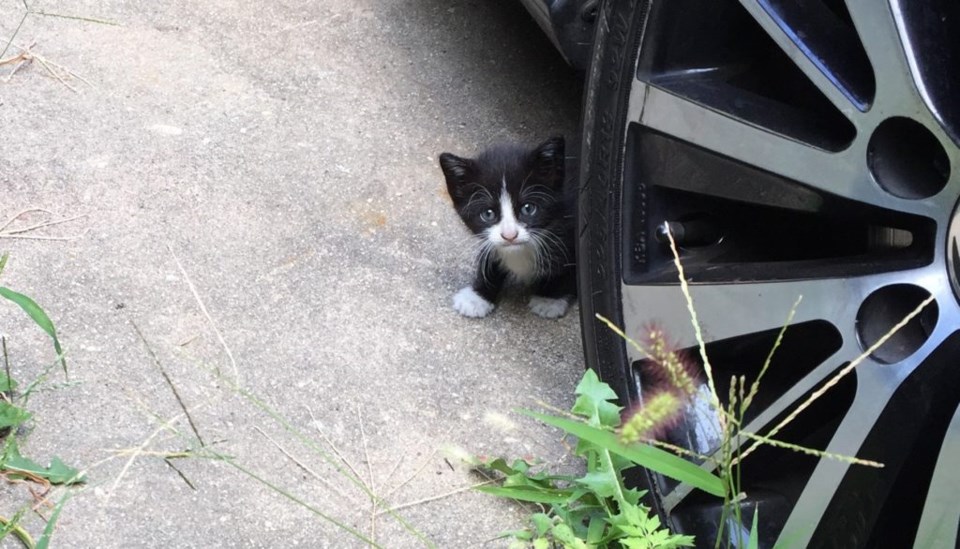 That means many domestic house cats also do not get fixed. Unfixed domestic house cats are the ultimate source of the street cat colonies we see today, but getting your cat neutered at a private vet clinic can cost around $500.
The new clinic will provide its services at a much lower cost, and on a sliding scale, meaning those who can afford it can subsidize the fixing fees of those who can't. Zweigart said he hopes to one day partner with the City to offer neutering for free.
In the first year, the clinic aims to do 7,500 spay and neuter surgeries, building up to 30,000 annually "within a few years."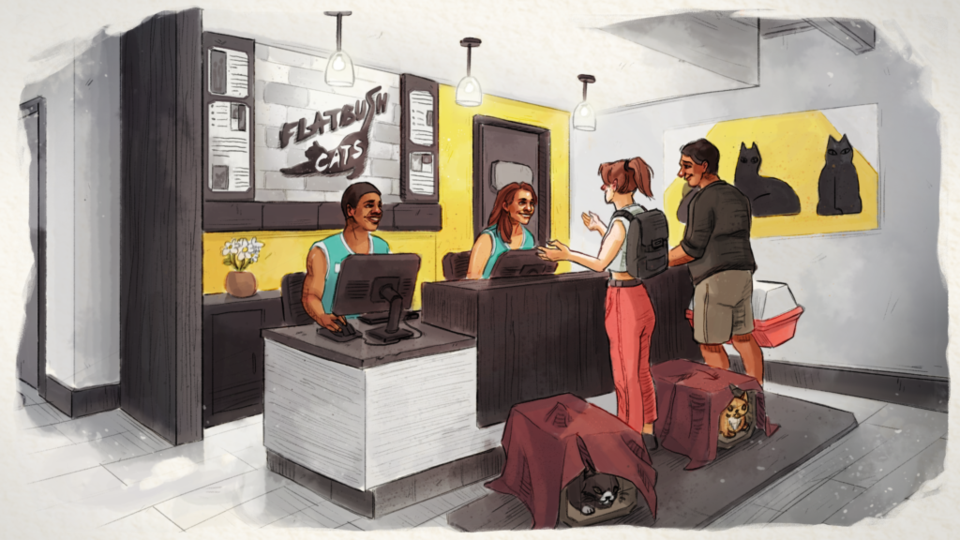 The clinic is funded by support from private foundations, larger grant making organizations, individuals and community support, including the sliding-scale model. Flatbush Cats has just kicked off a $1.5 million fundraising effort to help it build out the clinic.
"Hell yeah!" Brooklyn cat rescue and TNR volunteer Sassee Walker said when she heard the news, saying she was ecstatic when Zweigart first told her about the clinic.
"We so need it. I got a list of people with house cats waiting to get them fixed. They can't get them to the ASPCA, they don't have cars they don't have carriers, they need the most convenient setup they can get."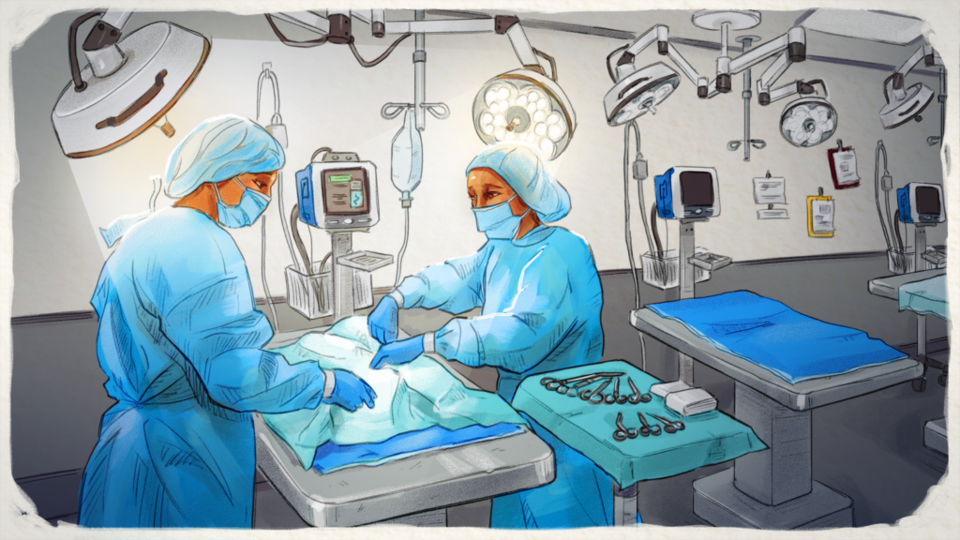 Walker, who is originally from Brownsville, has been rescuing cats in Brownsville, Canarsie and East New York for about 14 years. On top of her job, she works a minimum of 10 hours per week trapping street cats and hustling to get appointments for them to be neutered.
She said the street cat population is worse than she's ever seen it. She believes this is because many people got cats during the pandemic, but couldn't afford to fix them. Some of the cats went outside or were surrendered when people went back to work, leading to an explosion of new kittens.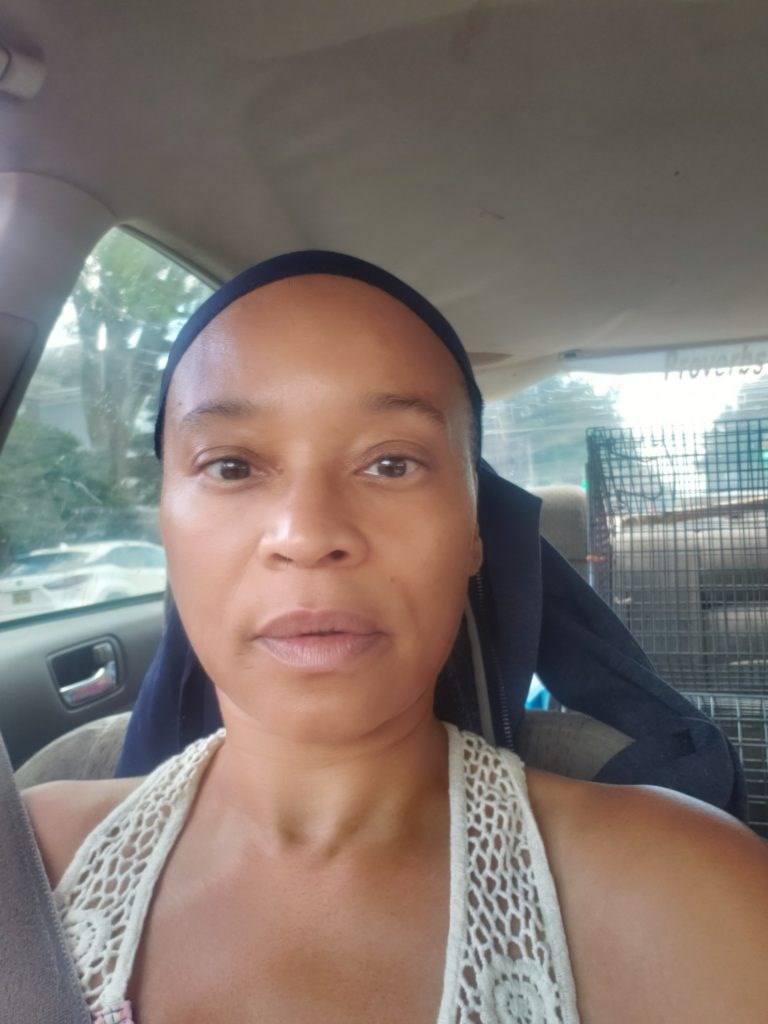 This year so far, Animal Care Centers of New York has reported a 25 percent increase in people surrendering their pets, with the most common reasons being financial and housing issues as New Yorkers struggle with the rising cost of living.
Walker said the largest barrier to neutering for the neighbors she works with is distance to a clinic. The second biggest barrier is affordability—both of which Flatbush Cats hopes to help with the new clinic.
"I'm very proud of Will," Walker said. "Since he got on the scene he's been doing a lot... they coming in like, 'boom, bam, bing! We changing the community, we teaching you, you gon' learn TNR.'
"They made themselves a force to be reckoned with."