As a child, Kayla Toure was so timid, sometimes she would not even want to speak to her parents.
"I was super shy. I hated public speaking, I hated even talking about myself," Toure told BK Reader at a recent interview at Junior's in Downtown Brooklyn.
However, everything started to change for Toure — who was born and raised in Bed-Stuy — when her parents got a pamphlet in the mail from the National American Miss pageant.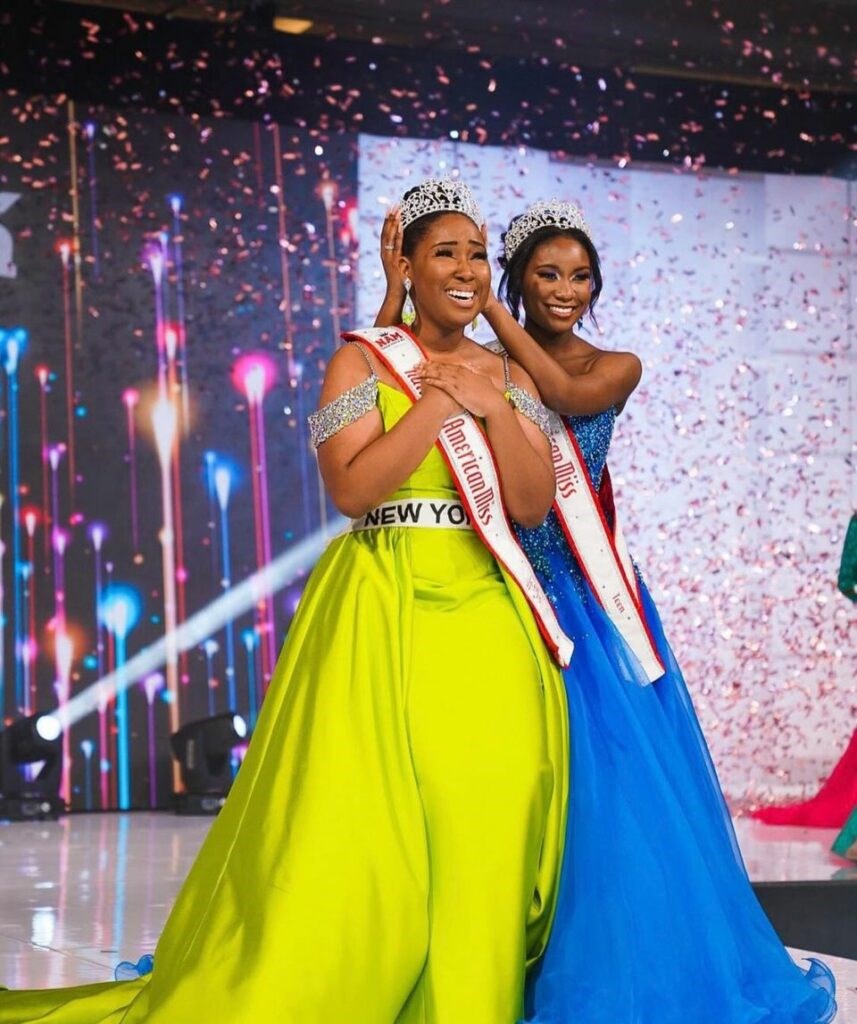 Toure attended the open call, and her parents were impressed with the pageant company's focus on inner beauty and instilling self-confidence.
She began competing in the pageant when she was five years old—learning public speaking and developing self-confidence — and made it to the nationals twice.
This year, Toure not only made it to the national competition as Miss New York Teen, but she was also crowned National American Miss Teen 2022-23.  
"I told myself if I place, I'm going to be happy and even if I don't place I'll still be happy.... so when they told me that I'd won I felt an overwhelming experience of lots of different emotions: gratefulness, happiness," she said.
The win comes with responsibility and opportunity, Toure told BK Reader. Toure gets $5,000 in prize money, photoshoots and travel, but winners are also required to speak to girls around the world — through social media and school visits — about growing self-confidence and how to be the best versions of themselves.
For Toure, as someone who has overcome low self-esteem herself, her messaging to kids is personal.
As a child, Toure was diagnosed with a Venous Malformation, a rare facial deformity that affects her blood vessels.
"For a long time I hated the way I looked because I never knew anyone else who had what I had," she said.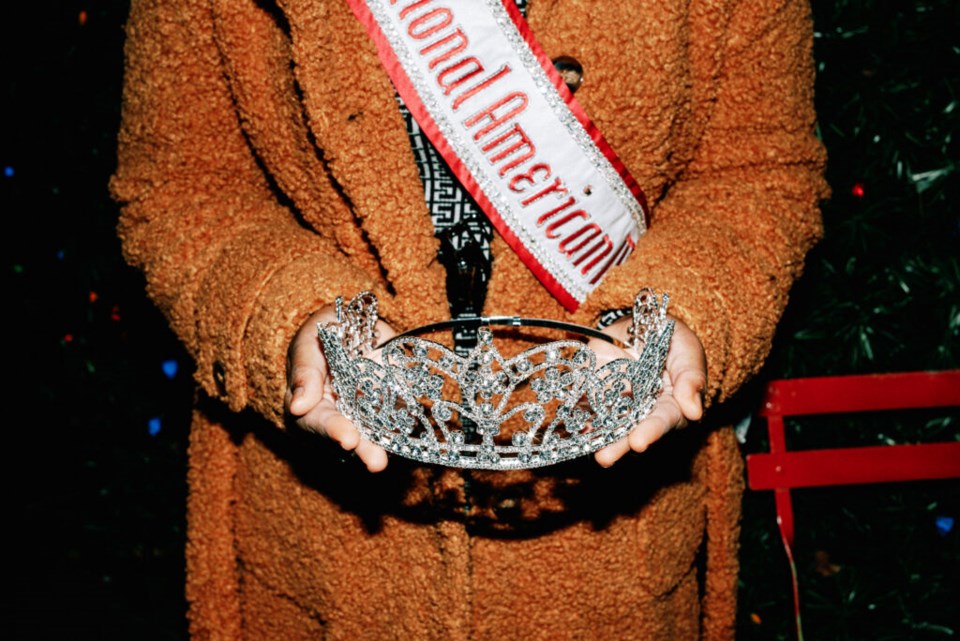 In middle school, she was also diagnosed with Alopecia areata, a hair-loss condition. Both hurt Toure's confidence.
"Growing up, for me, hair was always something I was known for. I always had big, beautiful hair. So when I was diagnosed with Alopecia it was a big loss for me; I felt like it was another obstacle I had to overcome."
But Toure did overcome it, through self-acceptance, and even went on to write the children's book, "I Am Not My Hair, I Am My Soul," about the experience.
"There are so many boys and girls who are going through what I'm going through, or going through much worse, I wanted to be a helping hand for them and a voice for them and let them know, despite your circumstances you can be anything you want to be in life."
Meanwhile, Toure often felt disadvantaged compared to her peers, coming from Bed-Stuy. She attended P.S. 31 in Greenpoint for elementary school, Coney Island's Mark Twain Intermediate School For the Gifted And Talented, and two Catholic high schools, in Park Slope and in Queens.
"Pageantry for me was my way out," she said.
"Growing up I was told I wouldn't be anything in life, by my teachers, other kids. It was hard but pageantry showed me, despite where you come from, you can be anything you want to be in life."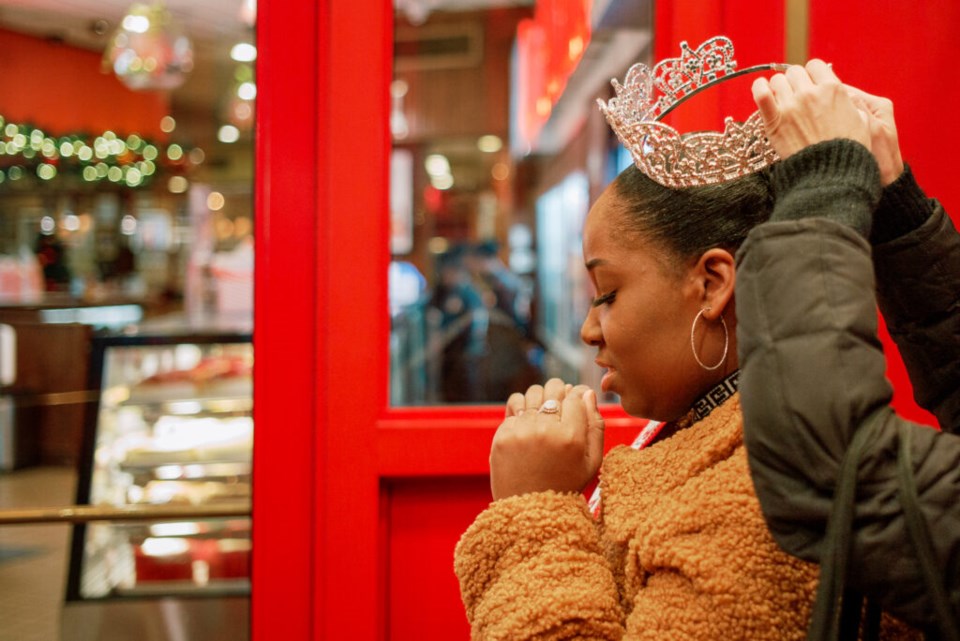 These days, Toure said she reps Brooklyn "very hard."
"I'm so proud to come from here," she said, adding she is also a proud representative of her West African heritage: her father is from Mali.
Toure also has her own disability awareness charity, Kindness With Kayla, through which she speaks to students about disability, her own experience with a facial deformity and her sister who has impaired hearing.
"One of my favorite activities I do with the children is Disability Bingo," she said.
"In each box, I have a term, and I ask the children, 'Tell me if you use that term?' And if they say yes, I say, 'Well I'm going to tell you why that is not something that you should use and how you can maybe rephrase it in a kinder way.'"
Toure credits National American Miss with helping her to get over her fear of public speaking and to feel confident walking into a room and believing in herself.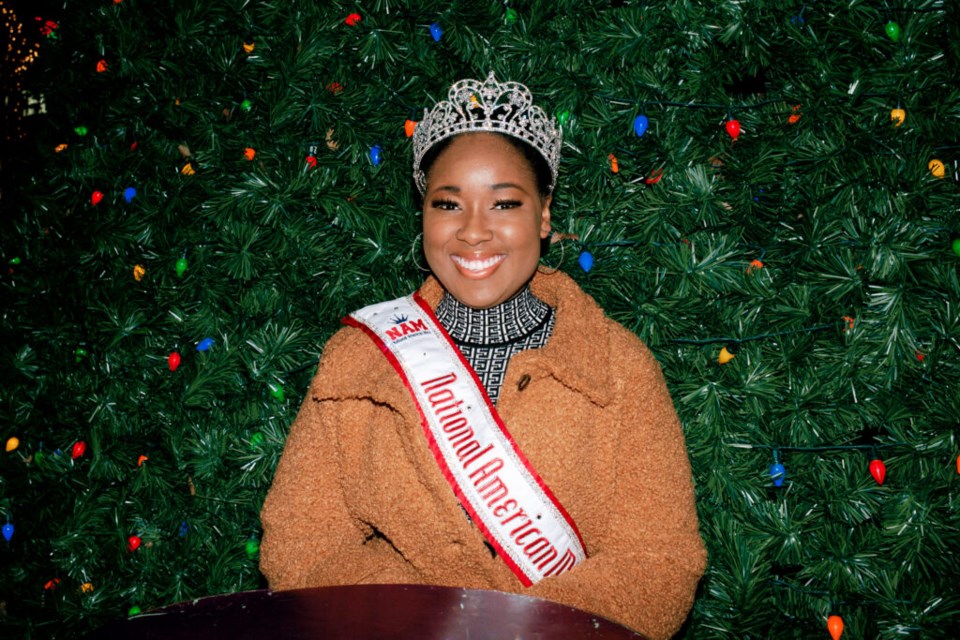 "Pageantry is much more than a crown or sashes or a pretty face ... Pageant girls are your future leaders of America," she said.
Today, Toure loves being on stage and in front of the camera. She is currently at Pace University where she is training to be a professional actor.
Toure is set to spend the next year representing National American Miss through her community outreach and volunteering while throwing herself into her studies.
To teens struggling with mental health issues and low self-esteem, Toure said, "I know how you feel."
Her advice is to keep building the understanding that beauty is within.
"Believe in yourself. Know that you're beautiful. What other people say about you does not matter, and social media does not matter. What matters is how you feel about yourself."