When the Martins wake up in the morning, they can't wait to see the smile on their baby boy's face.
For most parents, it's a given. But for Bed-Stuy's Yadi and Jamaal Martin, it's extra special considering baby Aydin Idris Martin spent his first 49 weeks in the newborn intensive care unit (NICU) and rehab facility at Tisch Hospital.
"While he was at the the hospital we would always hear that he woke up so happy. And not to sound cliché, but his smile melts your heart," Jamaal said.
After spending 4.5 years trying to get pregnant—going through four miscarriages and battling polycystic ovarian syndrome and endometriosis—Yadi finally fell pregnant in late 2020.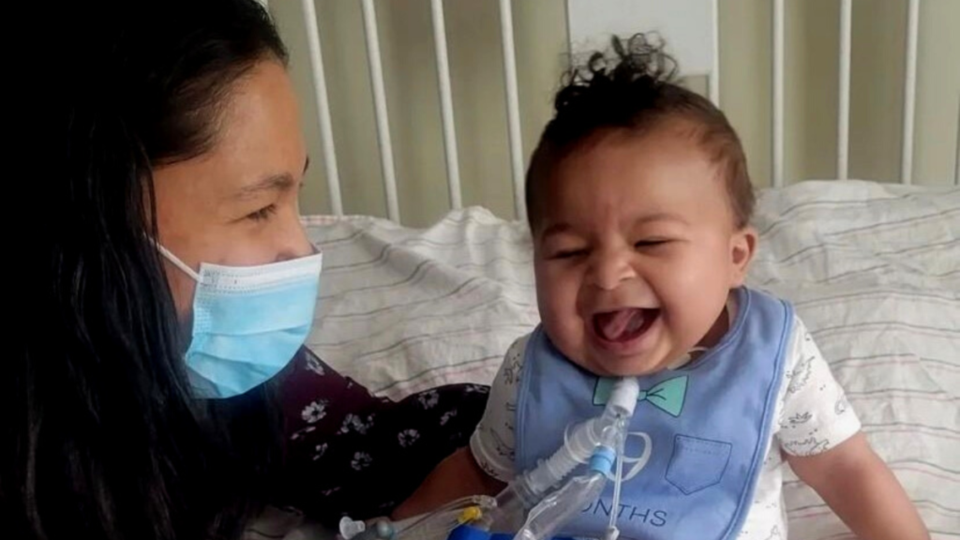 "This was our miracle baby," Yadi said. "We prayed and prayed for him."
However, in May 2021, 24 weeks into Yadi's pregnancy, scans revealed that the fetus had an extremely rare birth defect known as CHAOS: congenital high airway obstruction syndrome.
CHAOS occurs when the windpipe is blocked or not fully formed during fetal development. The condition, whose causes are unknown, comes with a 100% mortality rate unless an intervention is performed at birth, Aydin's doctors say.
It's so rare, only 51 cases have been reported in the United States since 1989.
While the Martins were given the choice to terminate the pregnancy, they said it was not an option for them.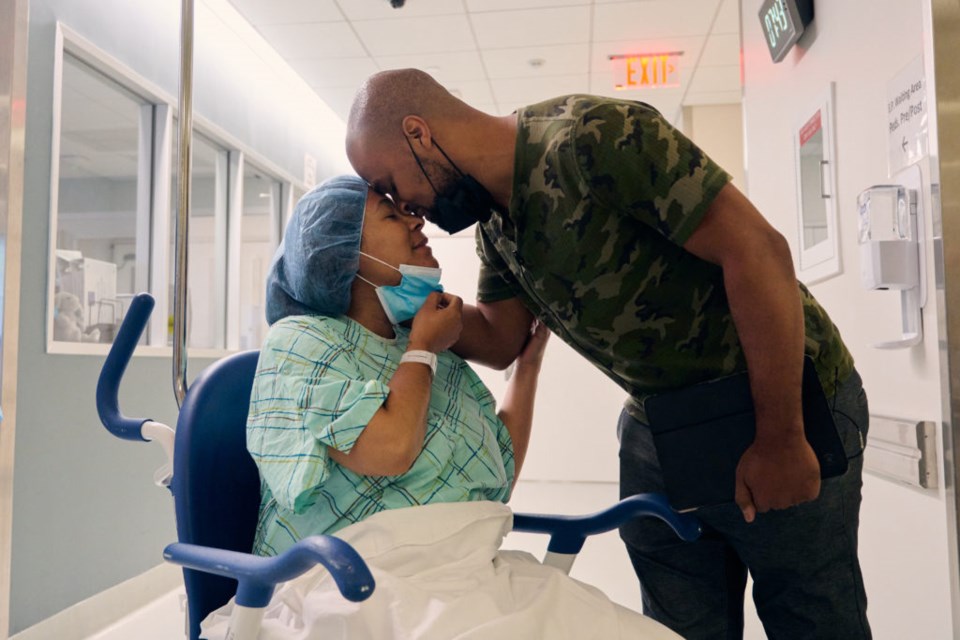 A team of pediatric experts at the Hassenfeld Children's Hospital at NYU Langone started to assemble to "begin the months of preparations needed to ensure that everything went smoothly in the delivery room," Doctor Jason C. Fisher, pediatric surgeon, director of children's surgical services for Hassenfeld Children's Hospital said.
Instead of a traditional birth, Aydin required an innovative surgery called ex utero intrapartum treatment, or EXIT, that would establish an airway before he was separated from the placenta, the hospital said.
During the EXIT procedure, the baby's head and shoulders are delivered via a partial cesarean birth, leaving everything below the chest within the uterus.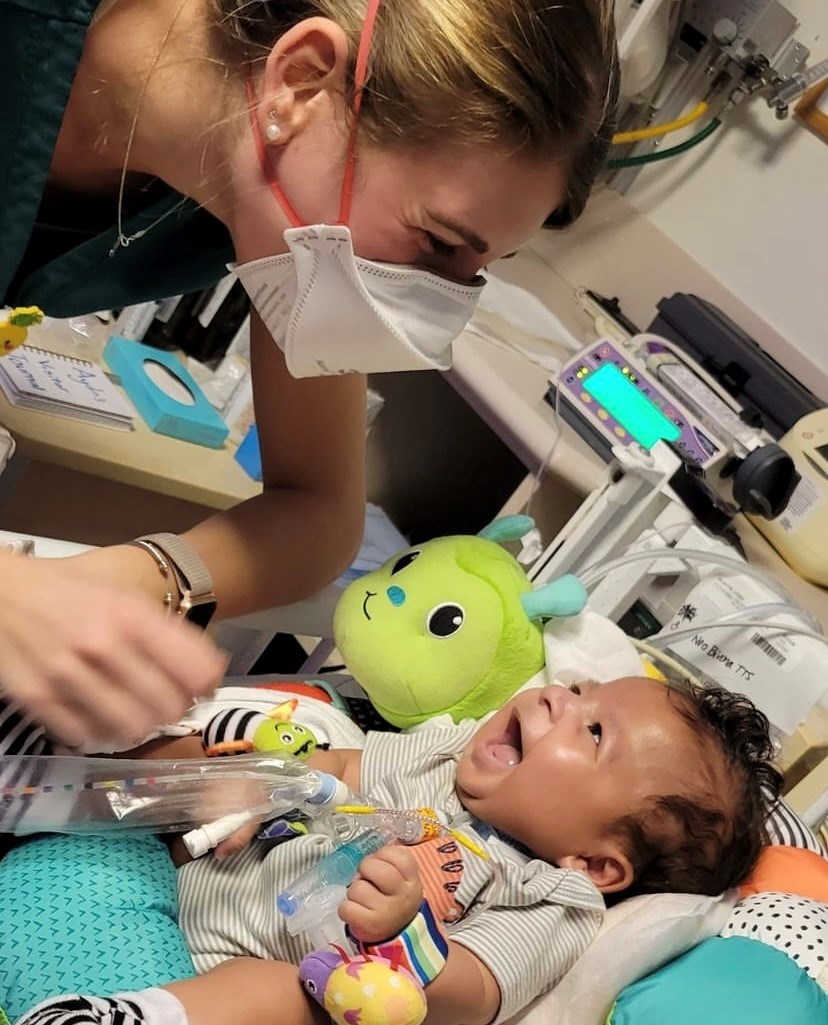 At this point the umbilical cord and placenta remain intact, so they can continue to deliver oxygen, while surgeons work to establish an airway.
"It's like pausing midbirth," said Dr. Ashely S. Roman, director of the Division of Maternal–Fetal Medicine in the Department of Obstetrics and Gynecology at NYU Grossman School of Medicine.
"The minute this baby's head is out, there is a 5- to 10-minute window to establish an airway, requiring full coordination and months of practice and planning."
On Aug. 3, 2021, Yadi—38 at the time—had the successful EXIT procedure with a team of 25 specialists, led by Dr. Roman.
It was a high-risk, complex delivery for her and Aydin, in which the doctors discovered Aydin had no airway opening whatsoever, forcing them to perform a tracheostomy, and then put Aydin on a machine that takes over the work of the heart and lungs temporarily.
After the surgery, he was transferred to NICU where he spent 49 weeks there and in rehab, before coming home in July 2022.
For Dr. Roman, the process made her feel lucky to be a maternal fetal medical specialist, and she said the safe delivery was exactly why she got into the field.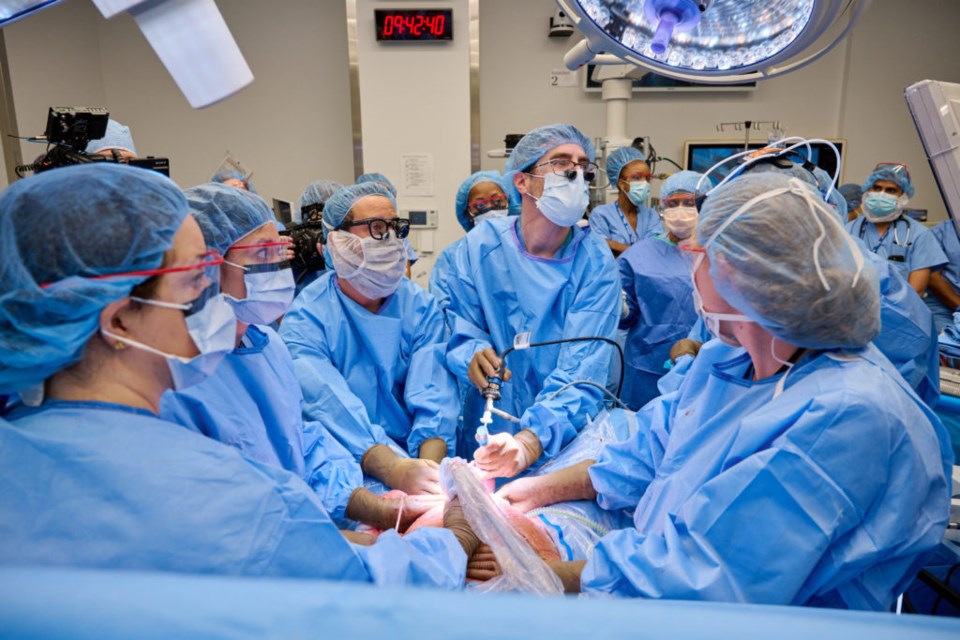 The EXIT procedure was different from most for her, because Aydin's airway was completely obstructed, rather than simply having something pushing on it.
The expertise the doctors bring to the CHAOS case could allow more families like the Martins to have babies and start families.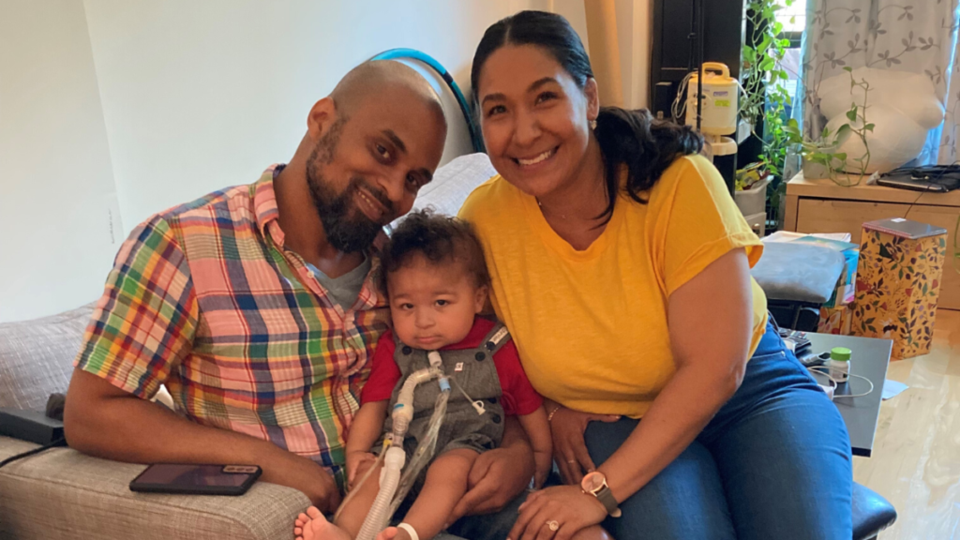 Meanwhile, Aydin celebrated his first birthday on Aug. 3 at his home on Franklin Ave. His parents are looking forward to taking him to Brooklyn Bridge Park where he can start experiencing the world like any other little boy.
And his parents are only feeling stronger than ever. "Now when they say 'CHAOS,' it doesn't bother me anymore," his father laughed.