Bed-Stuy actress and screenwriter Zora Iman Crews, 30, is well aware of what it feels like to be one of only a few people of color working on a production.
From being one of just a handful of Black students in class during college in Syracuse, to being one of three Black actresses in a cast of about 25 in an off-Broadway play, Crews said she "carries it" with her to be on guard when working in spaces where diversity is important.
Her debut feature film, The Daphne Project, co-directed, written & produced by Alec Tibaldi, draws on many of these experiences, albeit the main character, Daphne, is a character who "refuses to be grateful just to be let in the door."
The hilarious and clever mockumentary follows Daphne Wilco, actress and social justice warrior, who "wreaks havoc on a production of Euripides' The Bacchae in the name of progress, her progress."
In the film—coming soon to the big screen and streaming platform Fuse +—Daphne is cast as one of the few people of color on the off-Broadway production of the ancient Greek tragedy and demands to be made the main character.
"She's pulled the race card at this point," Crews laughs. "They cast this all white show, and she's not wrong about the lack of diversity, but when she is cast, she says, 'I also deserve to be the lead of the show.'
"It's two-pronged: her activism and her ego."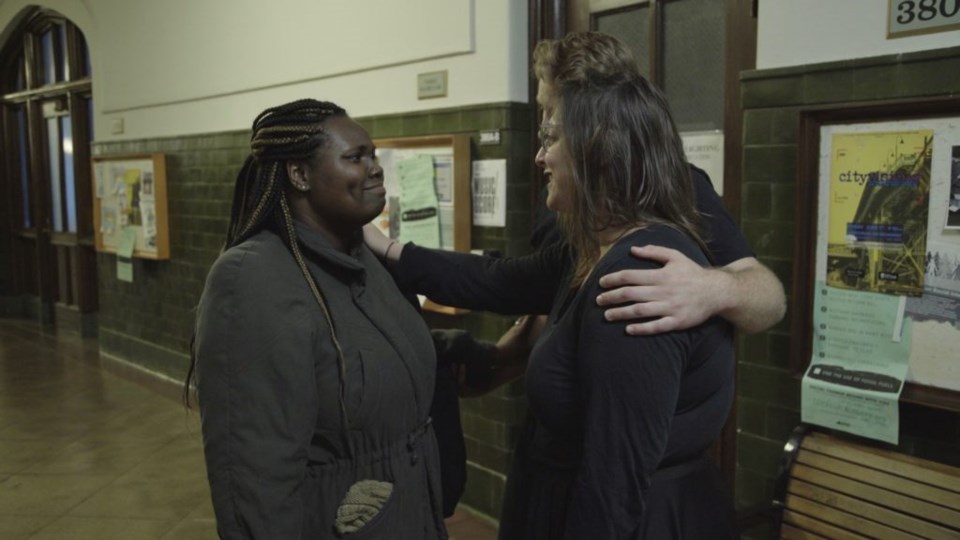 Crews says the story is a heightened version of her own experience being the only woman of color in a production.
"It's alienating realizing you're the only person of color in the room. It creates a sense that one: You should be grateful just to be included; and two: You've been granted permission to enter a space that was not made for you, so you have to show up, you have to be the best and prove yourself.
"In a lot of ways, Daphne represents the times I wish I had stood up for myself rather than remaining silent."
The character of Daphne was born over 10 years ago when Crews and Tibaldi were friends at LaGuardia High School.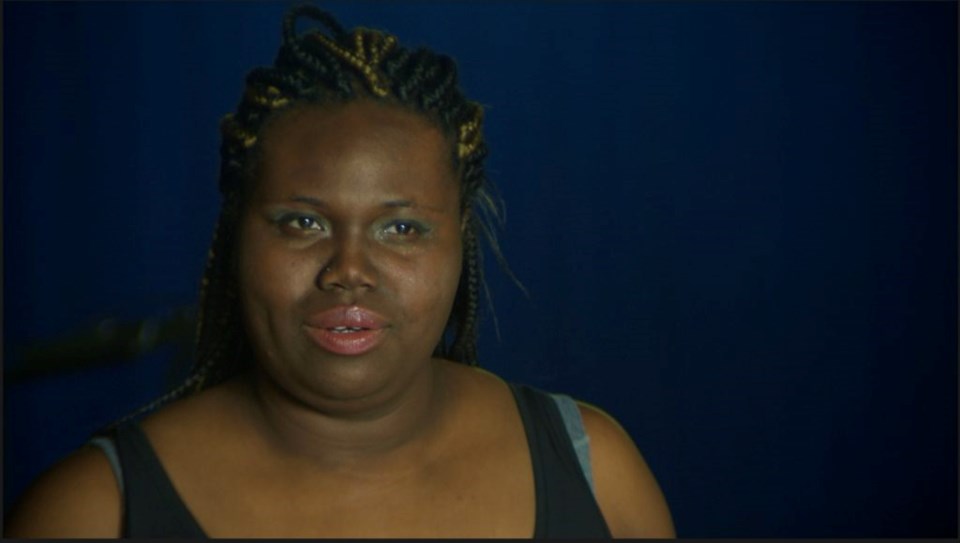 The pair decided to audition for the annual talent show, so they started workshopping "a series of bad auditions," featuring a character named Daphne who had the idea that her career had already reached some heights.
"We had the room dying laughing," Crews said. "But somehow we weren't cast in the talent show."
Despite this, whenever Crews and Tibaldi would get together, they had a running joke, wondering where Daphne was right now, and what she was doing?
During a lull in both of their careers, they decided to make a web series coming back to Daphne, inspired by Crews' recent run in an off-Broadway production of The Bacchae.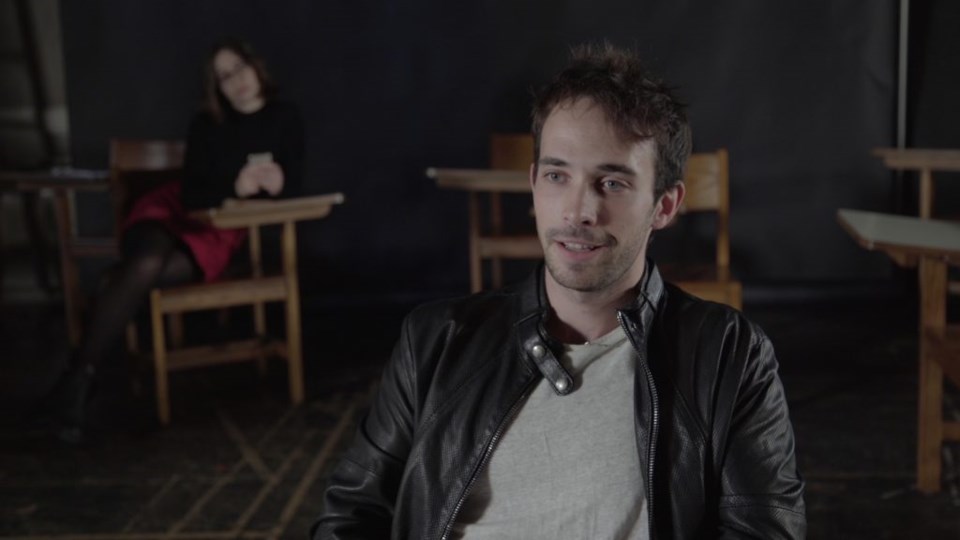 They auditioned a cast, and after the first few readings, the cast was imploring them to make the series into something closer to feature-length.
By 2019, the 67 minute film was complete, and the pair were ready to start sending it on the festival circuit, when the pandemic hit. Despite this, the last year has been full of opportunities for Tibaldi and Crews as the festival circuit started to reopen.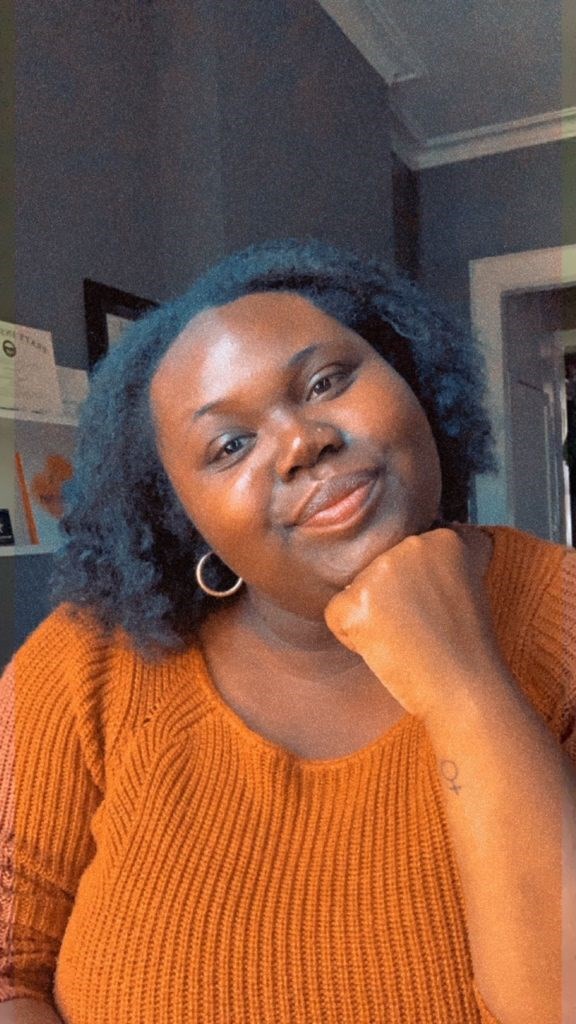 The film has since been selected for multiple festivals—including the Bentonville Film Festival and St. Louis International Film Festival—and has won awards including Best Comedy Feature, Best Acting in a Feature Film (for Crews), Best Narrative Feature and Best Feature Film.
"It feels very surreal - it was a silly idea we've been kicking around for years, and we made it into something other people can see. It's nice to get that response," Crews said.
Most recently, The Daphne Project was selected to play in New York City's The Quad Cinema in Greenwich Village, for a week starting July 22nd with the possibility of an extension.
Streaming company Fuse+ has also picked up the film, and will start offering The Daphne Project from later this year.
Meanwhile, Crews—a Pratt graduate—is almost finished with her next production, which she has written all the while living in Bed-Stuy, auditioning, editing The Daphne Project, doing the festival circuit and working at Banana Republic.