Members of New York City's Puerto Rican community are demanding an explanation and apology from the city's top officials after an Av. of Puerto Rico street sign was removed — and then quickly replaced — by the NYC Department of Transportation last Friday in Williamsburg.
In a Brooklyn Community Board 1 Transport Committee meeting Tuesday evening, some waited hours to tell DOT representative Ronda Messer they were not happy with the agency's explanation of why the sign — which marks Puerto Ricans' vital contribution to Williamsburg — was removed.
They now want to hear from DOT Commissioner Ydanis Rodriguez and Mayor Eric Adams: How exactly did this happen?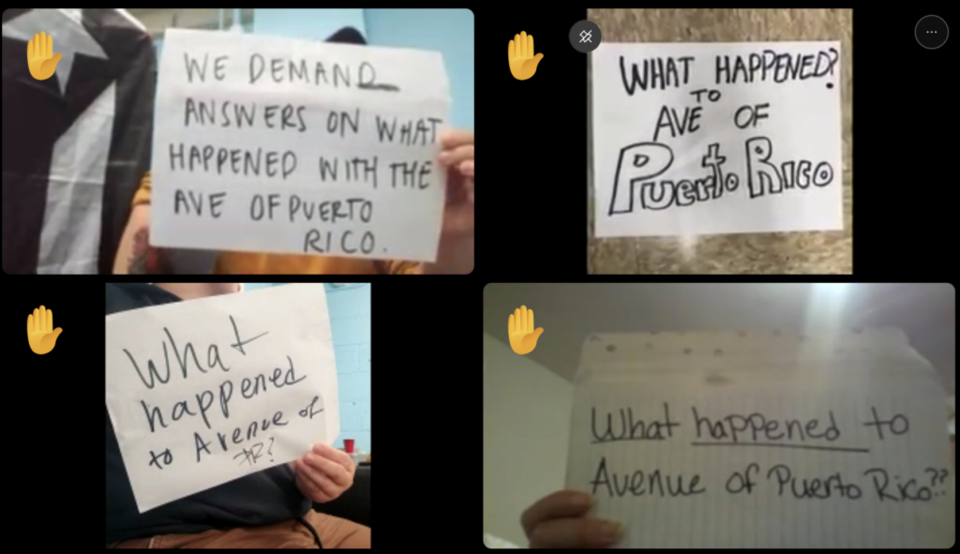 "I want an answer from the mayor... I want to hear it from [his] mouth," Brooklyn community organizer Alejandro Vayas said, while announcing an upcoming press conference on Jan. 21.
"We deserve an apology from the commissioner," he added.
"We want answers," BKCB1 member Iris Cabrera echoed, saying the sign "didn't come down alone."
La Mega 97.9FM's DJ Carlito told the committee he would use his platform to represent the Puerto Rican community on the issue.
The reaction comes after Williamsburg resident Gyvis Santos spotted the DOT taking down the 'Graham Av./Av. of Puerto Rico' sign at the Moore St. intersection last Friday and replacing it with a sign that simply reads 'Graham Av.'
Santos posted the sign removal to Instagram, and it was amplified by the Puerto Rican diaspora across NYC. Thousands commented in a massive backlash against the move, many accusing the city of intentionally erasing Puerto Rican contribution and culture from the street, amid increasing gentrification and displacement.
By afternoon, the sign had been replaced. Another sign that had been removed on Grand Street in 2022 was also replaced.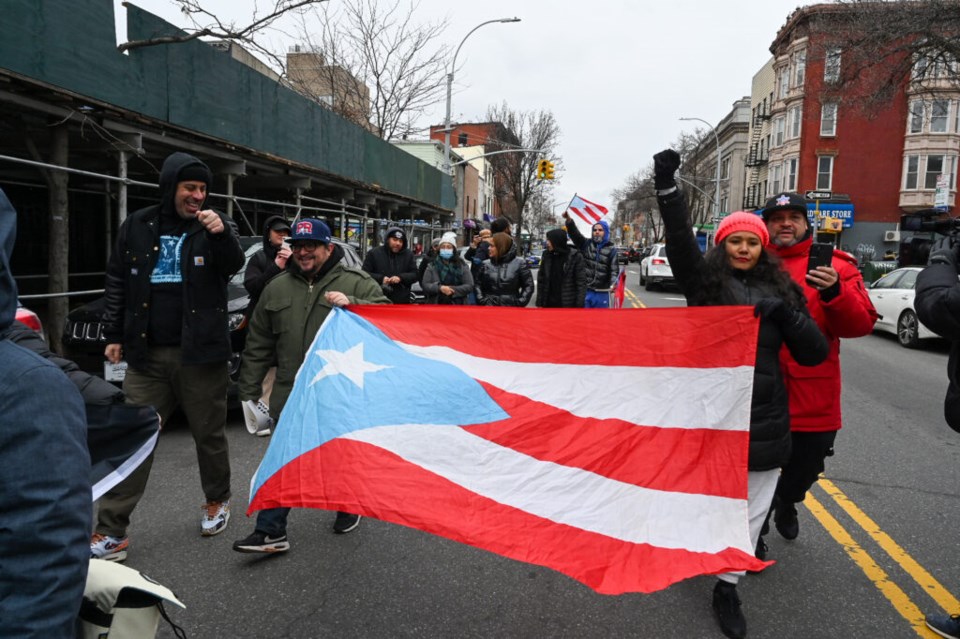 DOT has so far issued two statements in response to the incident. In one, it said the sign had been "mistakenly removed" and that it would be replaced and "will remain."
In another, it said: "Generally, DOT's overhead signage does not reflect the co-namings of streets -- which are usually found only on street pole signage.
However, the signage on Graham Avenue/Avenue of Puerto Rico was an important exception to that practice and is rightfully being restored." The DOT did not address the Grand Street sign.
BK Reader reached out to the Mayor's office for a statement and was directed to a DOT spokesperson.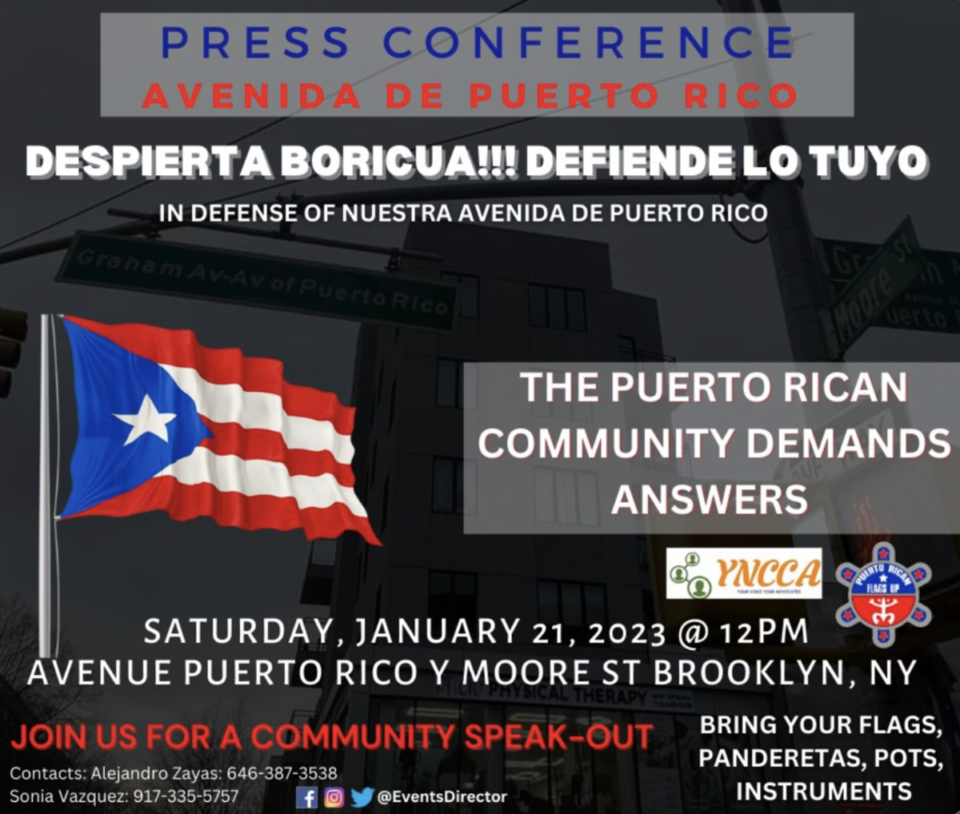 The DOT did not issue a response to BK Reader's questions, but sent a link to a Jan.14 NY1 report in which Rodríguez said it was a mistake that had been promptly fixed, but did not go into further detail.
After BK Reader followed up for more information, a DOT spokesperson said the department had nothing more to share on the issue at this time.