A segment of Gates Ave. will be turned into a pedestrian-only zone after a three-month-old baby was killed on the one-way stretch September last year.
The news comes after the nearby community wrangled for months over the pros and cons of the conversion of Gates Ave. between Vanderbilt Ave. and Fulton St, as the move would remove six to eight parking spots.
However, at a Vanderbilt Avenue Block Association Meeting Feb. 22, DOT Commissioner Ydanis Rodriguez confirmed that the stretch would be converted into a public plaza.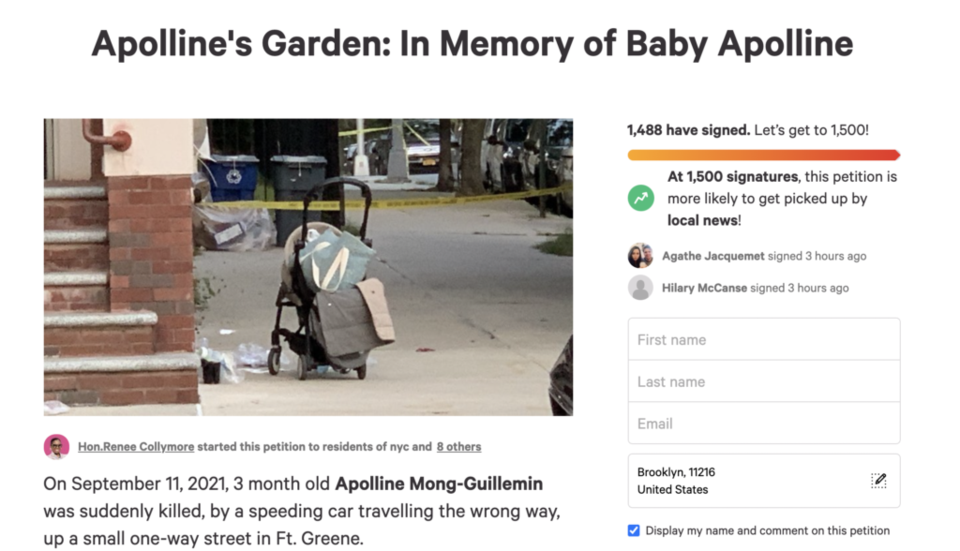 The plaza will be named "Apolline's Garden" after Apolline Mong-Guillemin, the three-month-old baby who was hit and killed by a car driving the wrong way up Gates Ave. off Fulton Street on Sept. 11.
"Traffic violence is a solvable crisis and I'm committed to carrying out Mayor's Adams's safety vision [by] expanding pedestrian plazas and open streets," Rodriguez said at the meeting.
"The proposed plaza will provide much-needed space. … I am committed to working with you to make sure that the plaza that you've been fighting for so many years a reality."
The news was confirmed in a tweet from the Department of Transport.
In case there was any doubt, DOT later tweeted that the proposed "Apolline's Garden" is "slated to become a new NYC Plaza.
Rodriguez's comments came hours after the Brooklyn Democratic Party Chair, Assembly Member Rodneyse Bichotte, took a bold (and surprising) stance against car culture and lent her support to the effort by block association president, and former Democratic District Leader, Renee Collymore.
"It is imperative that we unify behind this incredible initiative to create a safer environment to preserve generations of families to come," Bichotte wrote in a letter of support.
"There is no doubt that the creation of Apolline's Garden is the appropriate answer to honor the short life of this 3-month-old baby, who will never have a chance to become a doctor, lawyer, teacher or otherwise. … I ask the entire borough of Brooklyn to band together in order to protect our streets from speeding cars, so that we may save lives."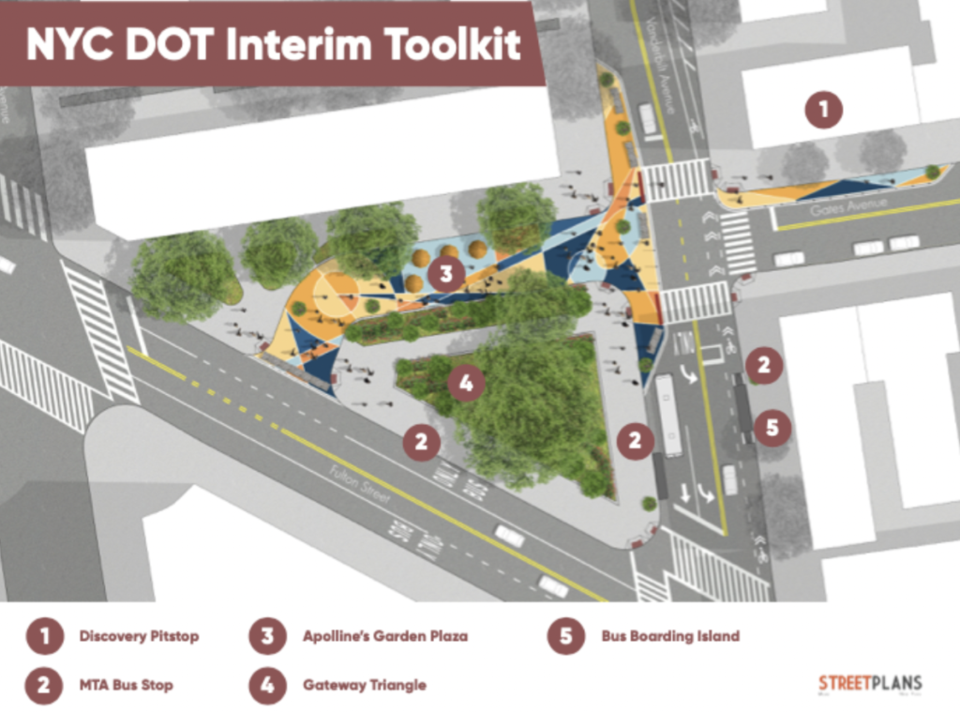 Collymore told the NY Daily News she was present when Apolline was hit, and that she could not get the images or the cries of her father out of her head.
"I'm an advocate for safe streets in my neighborhood," she said. "If something could happen once it could happen again."
The move to turn the road into a pedestrian zone was spearheaded by members of the The Vanderbilt Avenue Block Association, who also started a petition for the cause. More than 1,800 people signed the petition.