Harold Richardson, 61, knew he'd reached rock bottom when he stole his beloved mother's radio to buy drugs.
Even talking about it now, decades later, brings him to tears in the conference room of the Lantern Community Services supportive housing building in Brownsville, where he currently lives as a drug-free man.
"When she passed I never got to tell her I was sorry. That hurt me so bad," he said. "When I took my mom's radio, it woke me up. That's when I realized I have to do something."
Richardson got into smoking crack as a young person growing up selling the drug in Queens. When his son died, the event sent him spiraling. It was the '90s, and the weight of the pain pushed Richardson to use more, resulting in him losing his job, his family, and sleeping on the subway.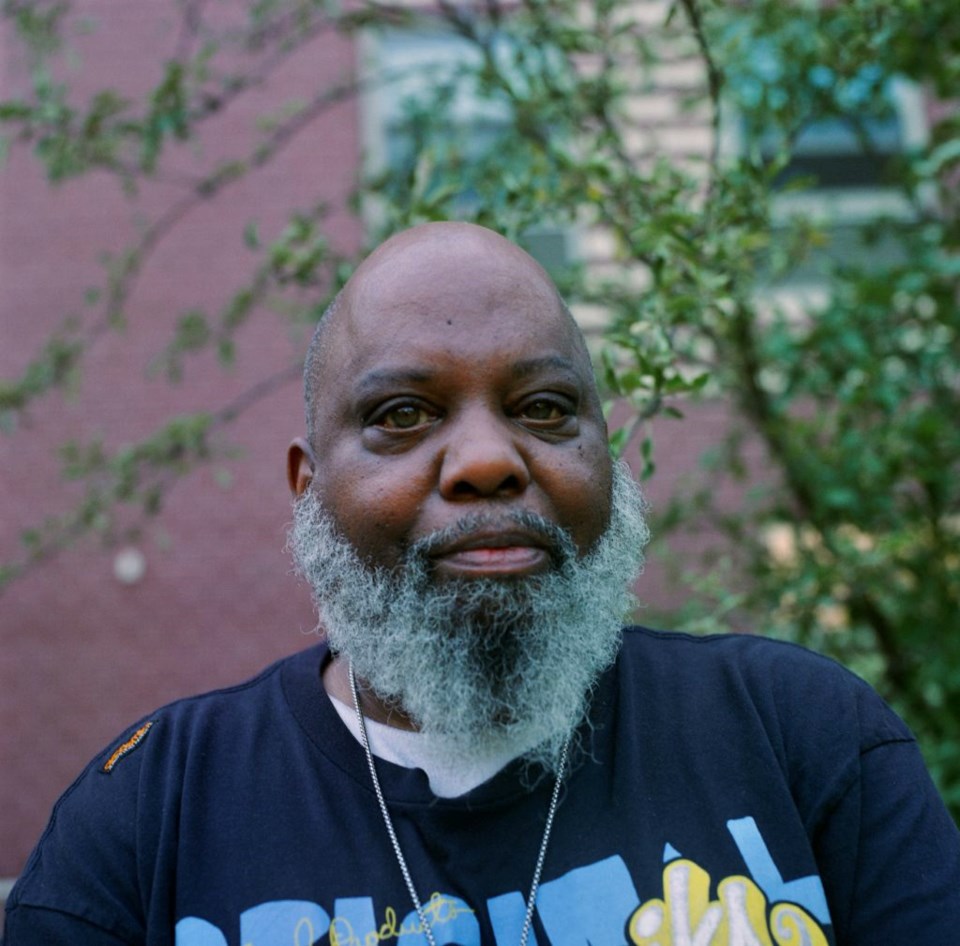 "I didn't have nothing to eat," Richardson said. "I was going out stealing, doing robberies, assaults, then I'd get arrested and all of that."
But when he turned on his own family to steal, something inside him broke.
After two previous stints in rehab didn't last, he finally stopped using on his own. He also got a library card and started reading and researching the history of African people—a passion that developed and grew and has helped him stay drug-free to this day.
"That's what kind of saved me," he said. "A lot of people in this building are on drugs and I tell them, Look at what we came from; how did we get here? We need to always go forward."
When Richardson managed to stop using the last time, he was living in the New York City shelter system. His case manager referred him to Lantern Community Services—which helps people get a roof over their head, whether or not they are using drugs.
As of today, he's been there almost 10 years and is still drug-free.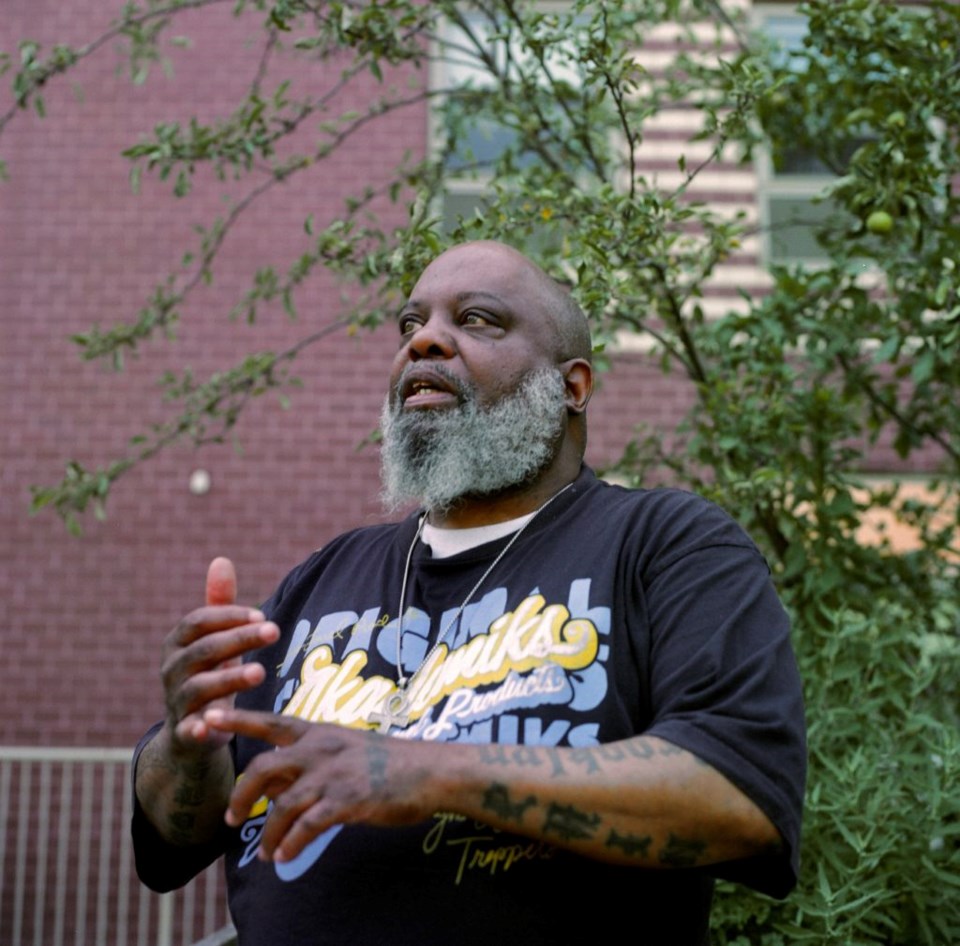 Right now, the country is facing an overdose crisis, with drug overdose deaths soaring to record levels during the pandemic.
"People are struggling with the pressure, so they're gonna try and forget their worries; that's what people do. That's what I did," Richardson said. "You can even forget about hunger. I got down to less than 100 pounds."
From January to March 2021, there were 596 overdose deaths in New York City, with the second largest number occurring in Brooklyn (139). Black residents had the highest number of overdose deaths and Latino residents had the highest overdose death rate, according to the City.
The crisis has forced state and city agencies to take a close look at how they fund and tackle substance use, with a growing focus on programs like Lantern that work with people to first mitigate their greatest external challenges—like housing and support services—instead of simply forcing them into rehab.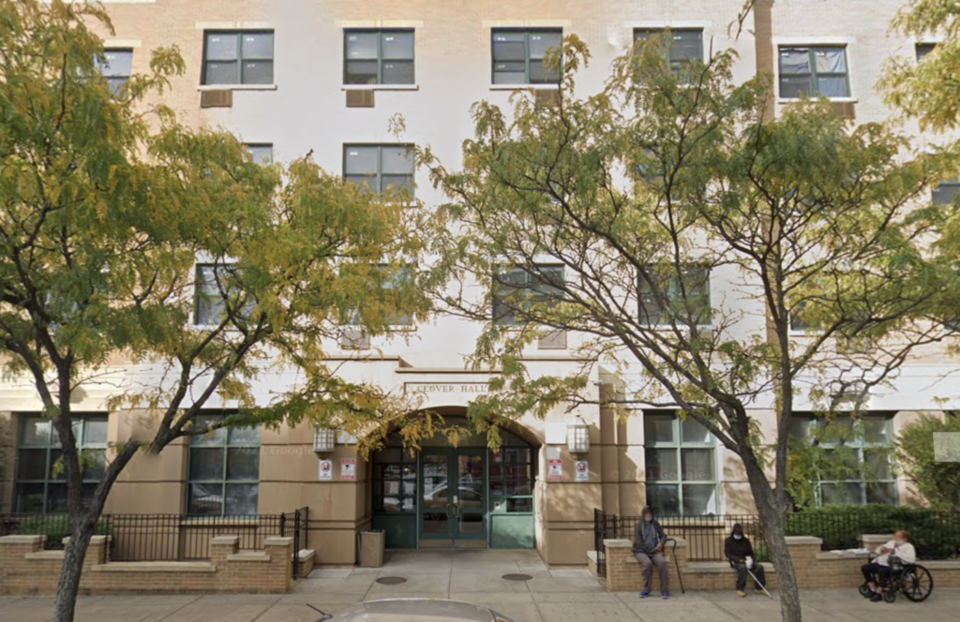 "Often people are told they have to get their lives together before they can obtain housing," Lantern Community Services Director of Health and Wellness Carol Lemus told BK Reader. "What we've found is that housing actually helps you get your life together."
Lantern runs on a harm reduction model. Harm reduction is an evidence-based approach to substance use that works with people who are actively using drugs, rather than waiting for them to choose to get off drugs, Lemus said.
Lantern has two supportive housing sites in Brooklyn serving formerly homeless people living with chronic illnesses such as HIV/AIDS or with diagnosed mental health conditions. Residents can stay as long as they need, accessing services, until they feel ready to find housing on their own.
At Lantern, they work with people who are using and let them set their own goals around reducing risk: whether it is to do with minimizing abscesses from injecting, dealing with outstanding criminal charges, or owing a landlord or dealer money.
"We're working with a population that has not experienced many successes in their lives, and their self efficacy goes down," Lemus said.
"With harm reduction, we can set small attainable goals so that people can begin to experience what success looks like. As the self efficacy increases, the need for substances decreases."
The results can be transformative. Lemus once helped roll out a program where they trained syringe exchange participants, all of whom were actively using, to do peer-to-peer HIV outreach in the Bronx and get people into primary care.
Two years after the program ended, all of the trained peers got off drugs, she said. "We never asked them to, but they had a different role, a different identity."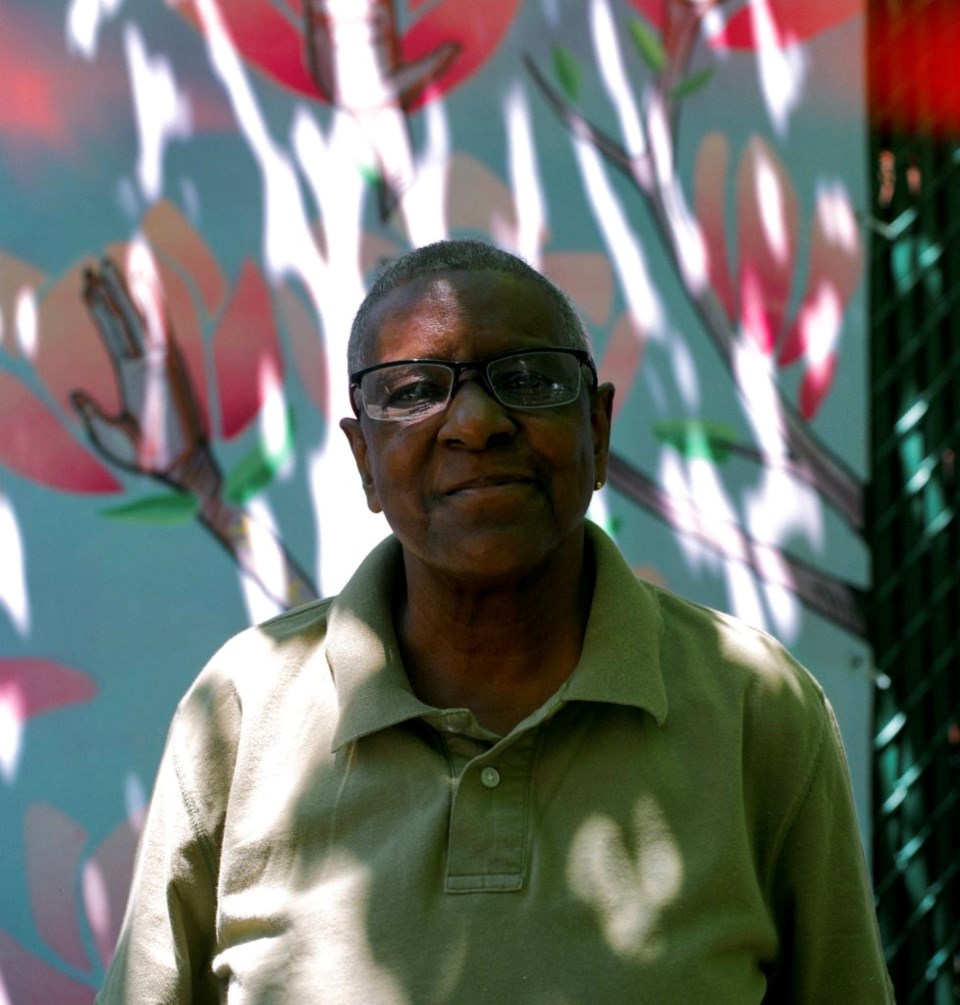 Lantern has been running a similar program in its Brooklyn housing units recently, training some residents to be COVID-19 Ambassadors. "In a matter of four months, they doubled the vaccination rates in our buildings," Lemus said.
Cynthia Hairston, 71, is one of those residents. Hairston has lived at one of Lantern's housing units in Bed-Stuy since 2010, and as she moves around the building and its gardens on her walker, she's warmly greeted by everyone she encounters.
"I love working with people, and that's my motivation in life right now," she said.
Like Richardson, Hairston started using drugs when she was a teen, at age 13. By the time she was 16, she was addicted, and moved out of her family home in Manhattan. Speaking with BK Reader on a recent sunny Wednesday, Hairston said she used drugs—including cocaine, heroin and crack—for 40 years of her life, "from one drug to another, like an extremist."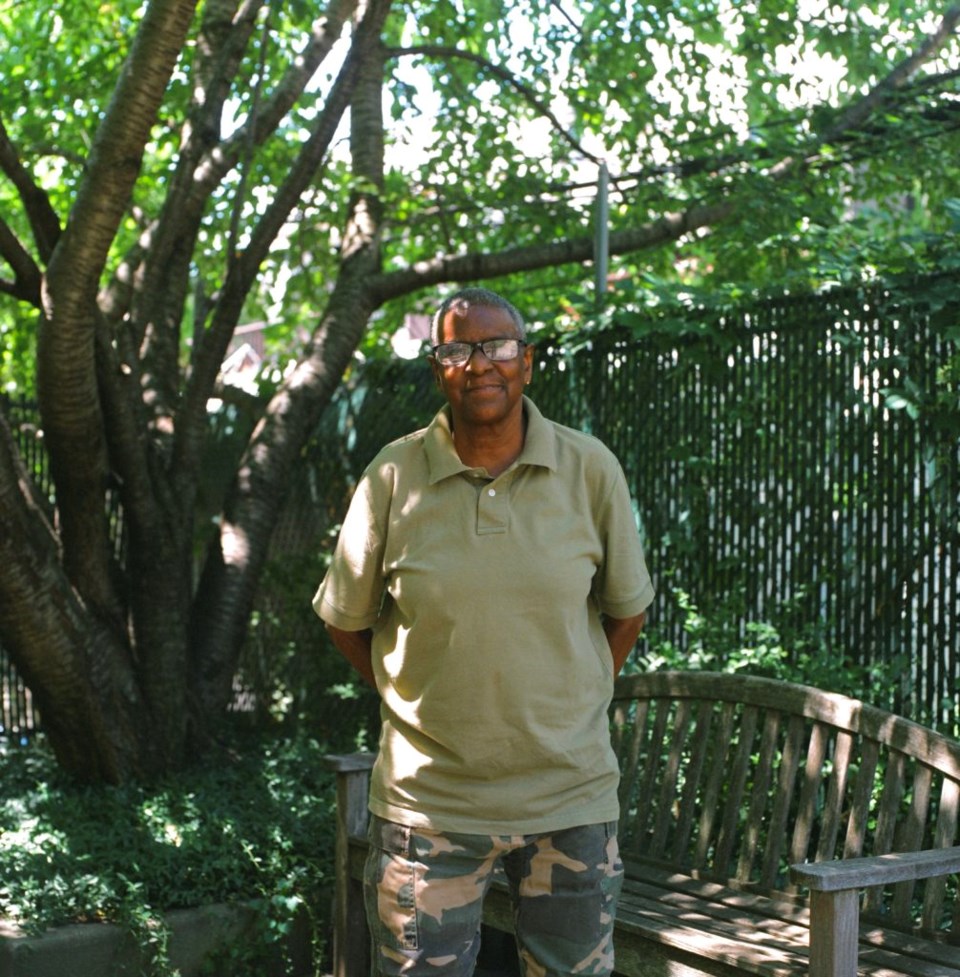 Through that time, she stopped using and relapsed four times. She was arrested on several occasions, and at one point was threatened with up to nine years in prison for selling drugs, unless she went into treatment.
Hairston was referred into the Lantern housing program through a drug treatment program. But even though she was drug-free when she moved in, the isolation led her back to drugs. "I felt alone, so I fell into it," she said.
However, after starting to suffer terrifying hallucinations of rats attacking her body while on crack, Hairston managed to stop using with the support of her goddaughter, and stay drug-free for six years. When she relapsed again, she managed to stop using again due to her health.
"My immune system is very weak. I thought, do I want to live or do I want to die? If I were to keep using, I would have died. I already have one lung, I'm a cancer survivor twice, and I have a lot to live for right now."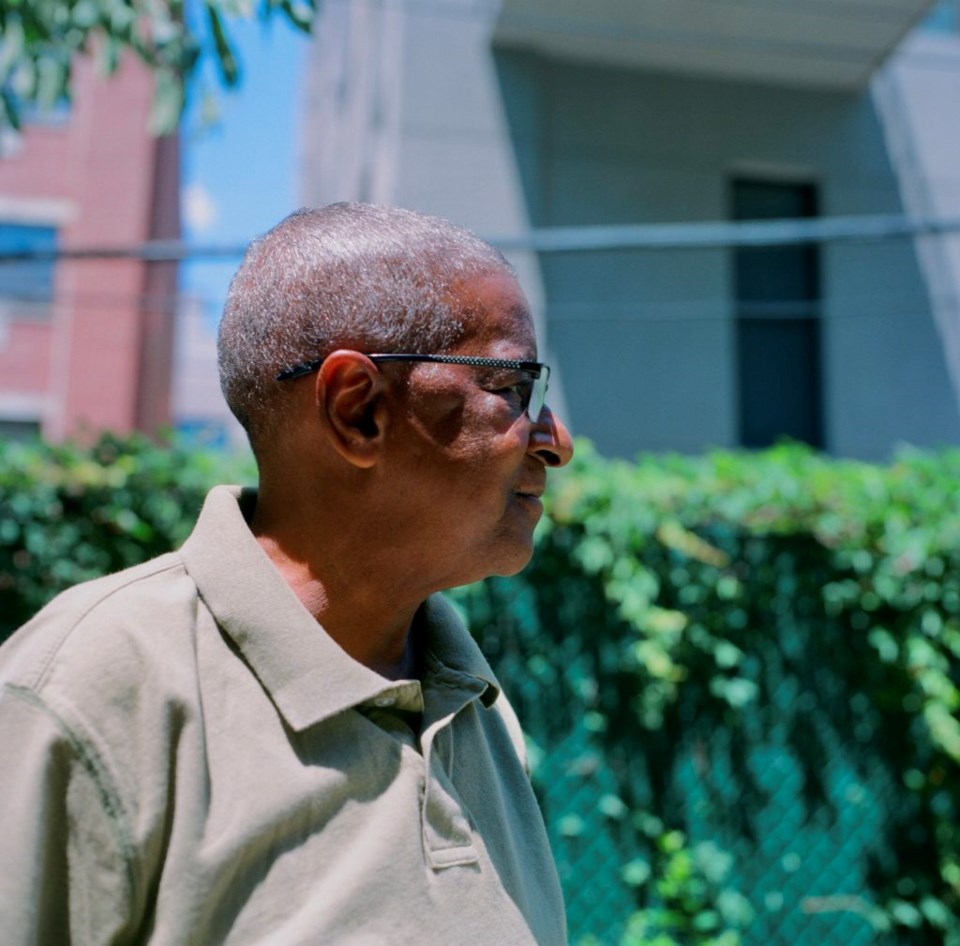 Nowadays, Hairston's message for those wanting to help those struggling with addiction is to let people know they are cared for, and encourage them to go to programs and meetings, even if it takes many attempts. "You have to be willing," she said.
She also said removing access to drugs as much as possible would be helpful. "As long as it's here, someone's gonna use."
Lantern is one of 10 community-based organizations that recently received a grant from a $2.2 million grant pool set up by the Brooklyn Community Foundation and the Office of the Attorney General (OAG) to fund substance treatment programs and harm reduction services in Brooklyn.
The money came from assets left over after the OAG dissolved a Brooklyn addiction treatment center for its participation in a scheme that exploited Brooklyn residents and defrauded Medicaid, the office said.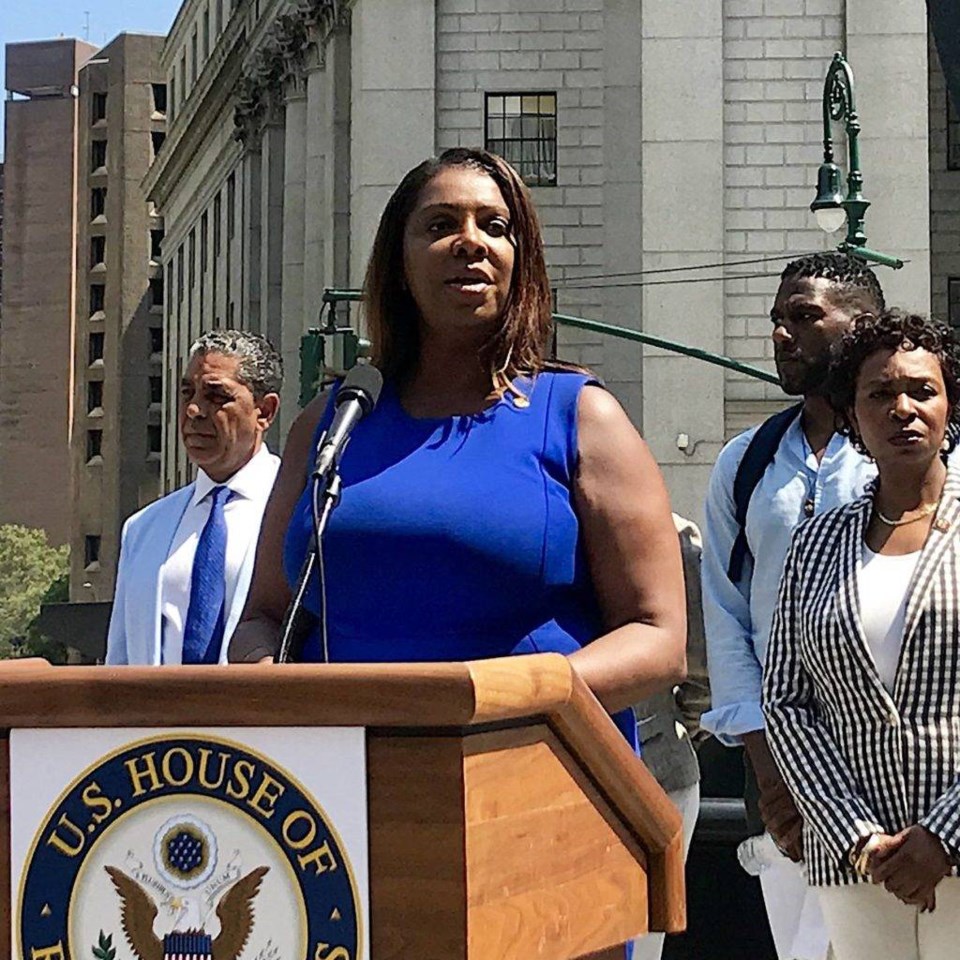 The other grantees of the $2.2 million fund are After Hours Project, Ali Forney Center, Brooklyn Community Housing and Services, Community Counseling & Mediation, Global Trauma Research, Housing Plus, The Family Center and VOCAL-NY.
Brooklyn Community Foundation was asked to distribute the funds, which it did, in collaboration with 10 Brooklyn residents who have lived experience with substance misuse.
"We feel really proud that the Attorney General entrusted the foundation with this responsibility," Foundation President and CEO Jocelynne Rainey told BK Reader.
"I think one thing we discovered from this work, from people who have lived experience, is that there was this need for harm reduction, and making sure there are programs that are not just working with people on rehab."
New York Therapeutic Communities - Stay'n Out also got funding to have a certified peer advocate reach out to people struggling with substance use in Central Brooklyn.
"With this outreach model, you don't have to be enrolled in treatment, we meet people where they are," New York Therapeutic Communities President & CEO Seep Varma said.
Varma said the organization has been "stunned" to find that only about 18 to 20% of people they are interacting with have ever been in a treatment center before: the vast majority are new to the system.
This shows how many people are falling through the cracks. Most people who don't have barriers to getting into treatment—who have insurance, concerned family members and the means—have been in treatment, he said.
"But a lot of people have other barriers that make them not easily engagable in treatment: whether they are undocumented, have a physical disability, some other type of mental disorder, or a history of some type of crime - we're seeing a lot of that."
Those who have lived through substance misuse, like Richardson and Hairston, are living proof that harm reduction programs like those recently funded by the OAG can make lasting difference in people's lives.
As of today, Hairston is looking forward to a future where she can continue to help her neighbors live their best lives and be informed.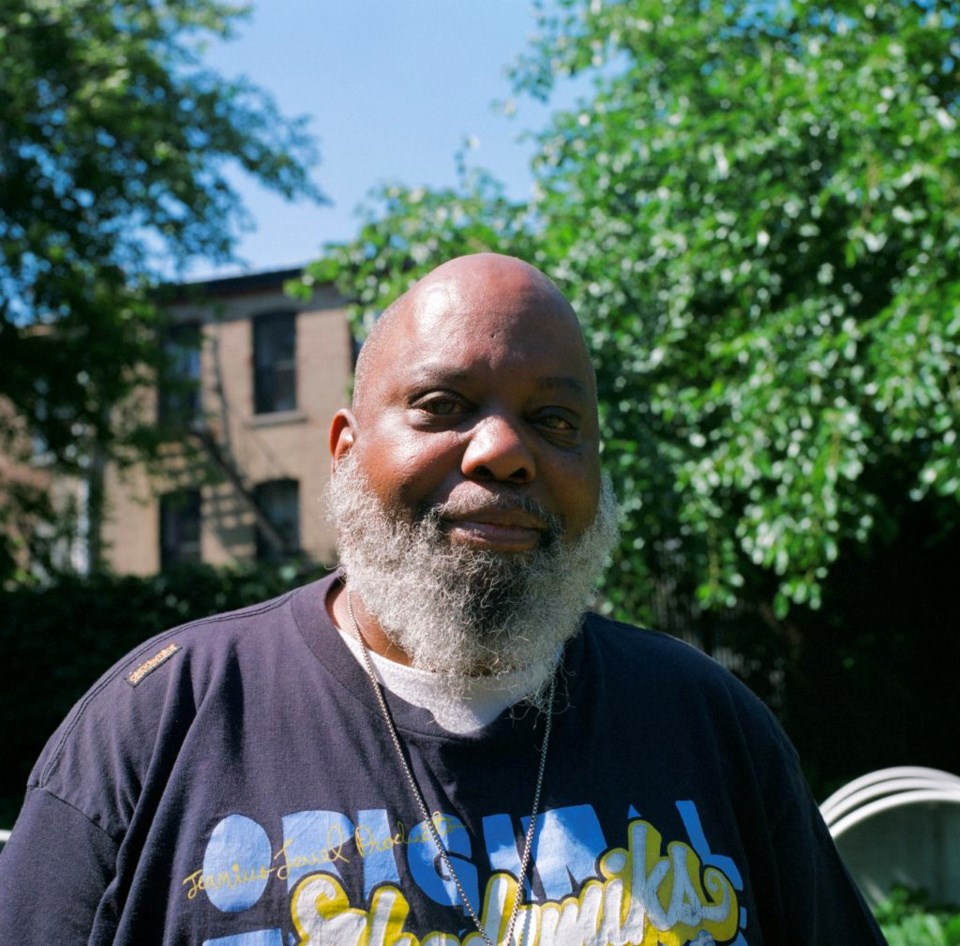 And Richardson has recently been approved to move out of Lantern housing and into his own one-bedroom apartment in the Bronx, close to his children and baby granddaughter.
He's checking his emails "every day" for confirmation, but he still plans to come back to Lantern twice a month as a COVID-19 ambassador and to talk to his fellow residents.
"See, like Marvin Gaye said, 'What's going on? Talk to me.' I talk to everyone," Richardson said.
"Communication is the key to success. And read a book once in a while."