One of New York's largest private sector unions is warning Brooklyn residents not to visit NewYork-Presbyterian for certain procedures due to its "routine overcharging," as it severs tie with the hospital.
NewYork-Presbyterian Methodist Hospital in Park Slope is one of the provider's largest facilities.
However, on Dec. 2, workers from the 32BJ SEIU union rallied outside the hospital's Washington Heights location to raise awareness about how the health provider allegedly charges "far more" for standard procedures than its local competitors.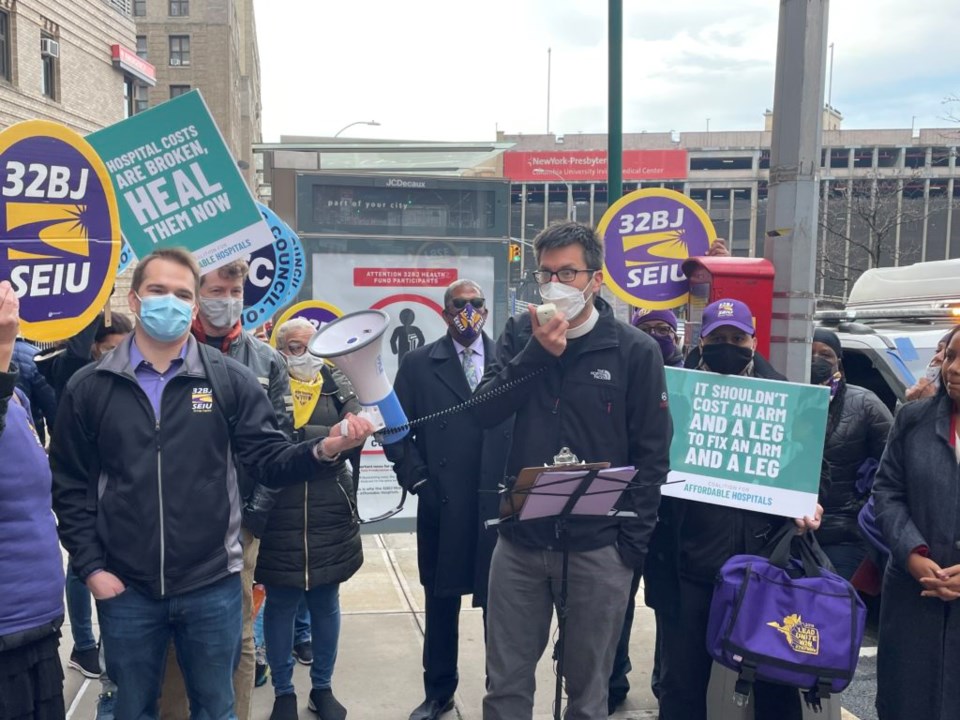 As a result, 32BJ Health Fund has terminated its relationship with NewYork-Presbyterian.
As of Jan. 1, 2022, NewYork-Presbytarian will be out-of-network for 32BJ Health Fund members, which represents cleaners, property maintenance workers, doormen, security officers, window cleaners, building engineers, and school and food service workers.
The health fund is made up of over 100,000 32BJ members and their dependents, of whom more than 18,000 participants live in Brooklyn, the union told BK Reader.
According to the union's analysis, NewYork-Presbyterian charges prices for routine procedures like bariatric and joint replacement surgeries, as well as colonoscopies, that are "well above-market rates when compared to other area hospitals."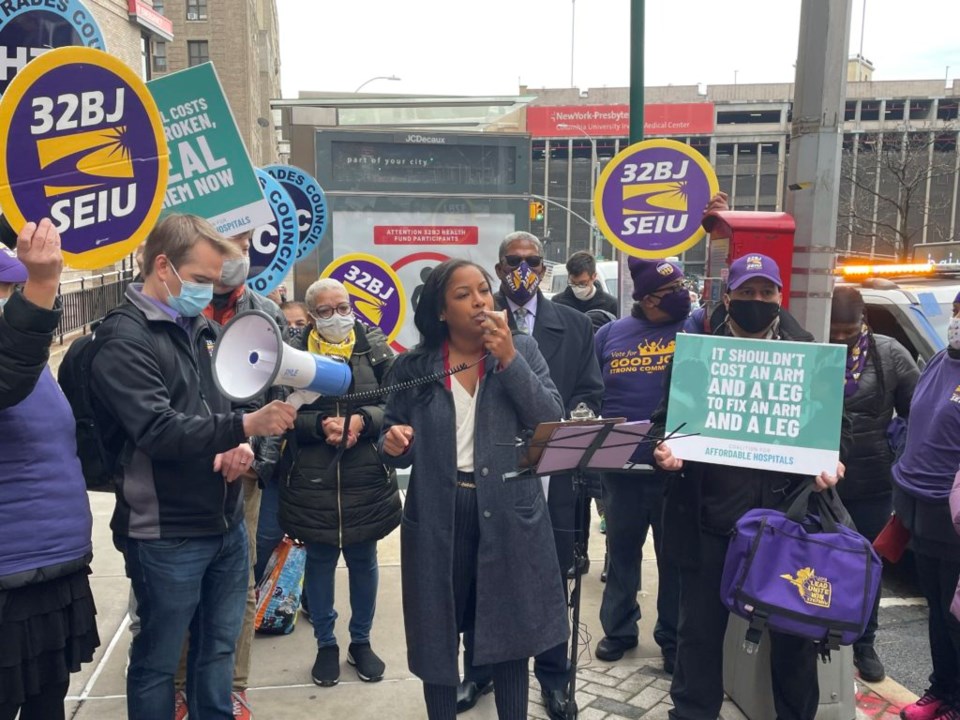 "The doctors, nurses and other frontline medical staff at NewYork-Presbyterian deliver excellent care, but due to hospital administrators' refusal to lower their prices, keeping the system in our network would be fiscally irresponsible," 32BJ SEIU Local President Kyle Bragg said.
The hospital has not responded to BK Reader's request for comment.
According to the union, the prices paid by the 32BJ Health Fund to NewYork-Presbyterian in 2019 were more than 358% times the price that Medicare pays for the same care at the same hospitals.
Local elected officials weighed in on the move to terminate the relationship with the healthcare provider.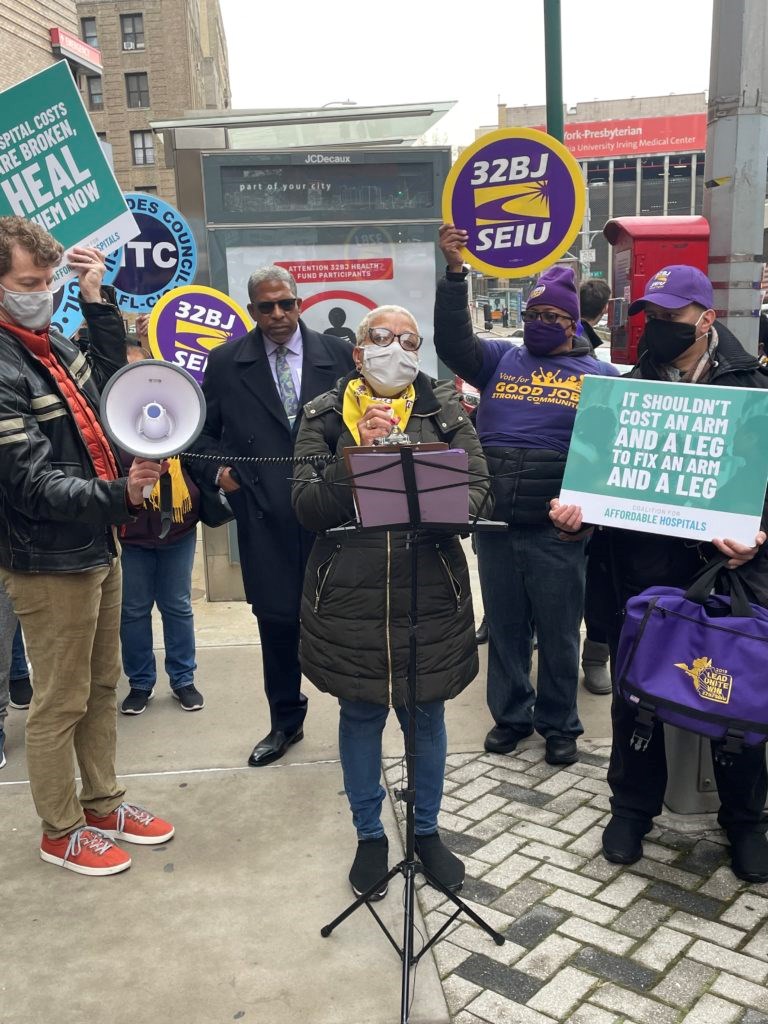 "It's time that hospital administrators get called out for refusing to either negotiate their prices with the Health Fund or disclose any methodology behind their pricing practices," Manhattan Borough President-elect and Councilmember Mark Levine said.
He added that he applauded 32BJ for taking action to protect its members' access to affordable and quality care, and suggested other unions follow its example.
Meanwhile, State Senator Andrew Gounardes said 32BJ had been sounding the alarm about escalating hospital prices and unfair contracting practices for years.
"We have waited too long to heed the union's call, and New Yorkers are suffering as a result."
A bus shelter campaign on the issue can now be seen across the city.
The union said it hopes that by taking a stand against NewYork-Presbyterian's pricing practices, it shines a light on the fact that hospital prices are rising "at an alarming pace and driving the overall cost of care to an unsustainable level."
"It is well past time for governments to use their regulatory and purchasing powers to rein in these out-of-control hospital costs. We look forward to working with our partners at the Coalition for Affordable Hospitals, at City Hall, and the state Capitol on this important initiative," Bragg said.