Mobilizing Your Community (who loves you!)
The thing about creating an authentic community who would genuinely want to spend time with you in your store, is they become true supporters. In the case of Cuts & Slices, the McLarens speak to their customers more like family members, with the tagline, "Pull up, beloveds!"
There's a real chance that, once you've created an online community that cares about you and your brand, those people might genuinely want to help you.
That's what happened for Makini Regal Martin, a Columbia University alumni and Bed-Stuy resident who recently launched her own book publishing company and children's book that centers Black parents and children.
Martin has a background in launching businesses with smart social media marketing models. One of those businesses catered almost exclusively to social media influencers, with Martin building out a highly-curated all-pink content creation studio-for-hire in a converted Bed-Stuy/Stuyvesant Heights brownstone.
Blush at the Regal Suite was launched during the pandemic, and attracted Instagram influencers fulfilling brand obligations, birthday celebrations, maternity shoots, a documentary and three music videos. New York City rapper Princess Nokia (1 million followers on Instagram) even did a shoot in the pink room— a promotion for superstar Rihanna's lingerie brand.
But more recently, Martin turned her social media savvy to launching her own publishing company and her first children's book, The Wonderful World of Zuri Rose. The book was a labor of love that took five years to launch, and was motivated by Martin's search for a book on flowers for her own little girl.
"This publishing company really focuses on creating books and children's products that highlight Black characters," she said. "Because as a Black mom, looking through books, it became very apparent that there were just not enough books on the bookshelves that reflected me."
When Martin plans to launch a new business, she always thinks about the storytelling, she said. And when it came to launching the book, she said she wanted to be authentic in talking about her motherhood journey, her imposter syndrome in publishing and her "fails."
Through opening herself to the vulnerability of sharing her real struggles, Martin brought in a community of like-minded people who could relate. And when it came time to fundraise, a team of over 75 moms with platforms supported her to launch her Kickstarter and push it out to their own followers.
"That was part of the reason that I was able to not only meet my goal… but double it from $15,000 to $30,000," she said. "And that was essentially because I reached out to other moms who are passionate about learning and books and really selling them on this idea."
Jumping on the Bandwagon and Hitting From all Angles
If you think a social media strategy wouldn't work for your more traditional business model, the decades-old East Williamsburg grocer Anthony & Son Panini Shoppe is proof that there is plenty of room for Brooklyn's older legacy businesses to thrive on social media, too.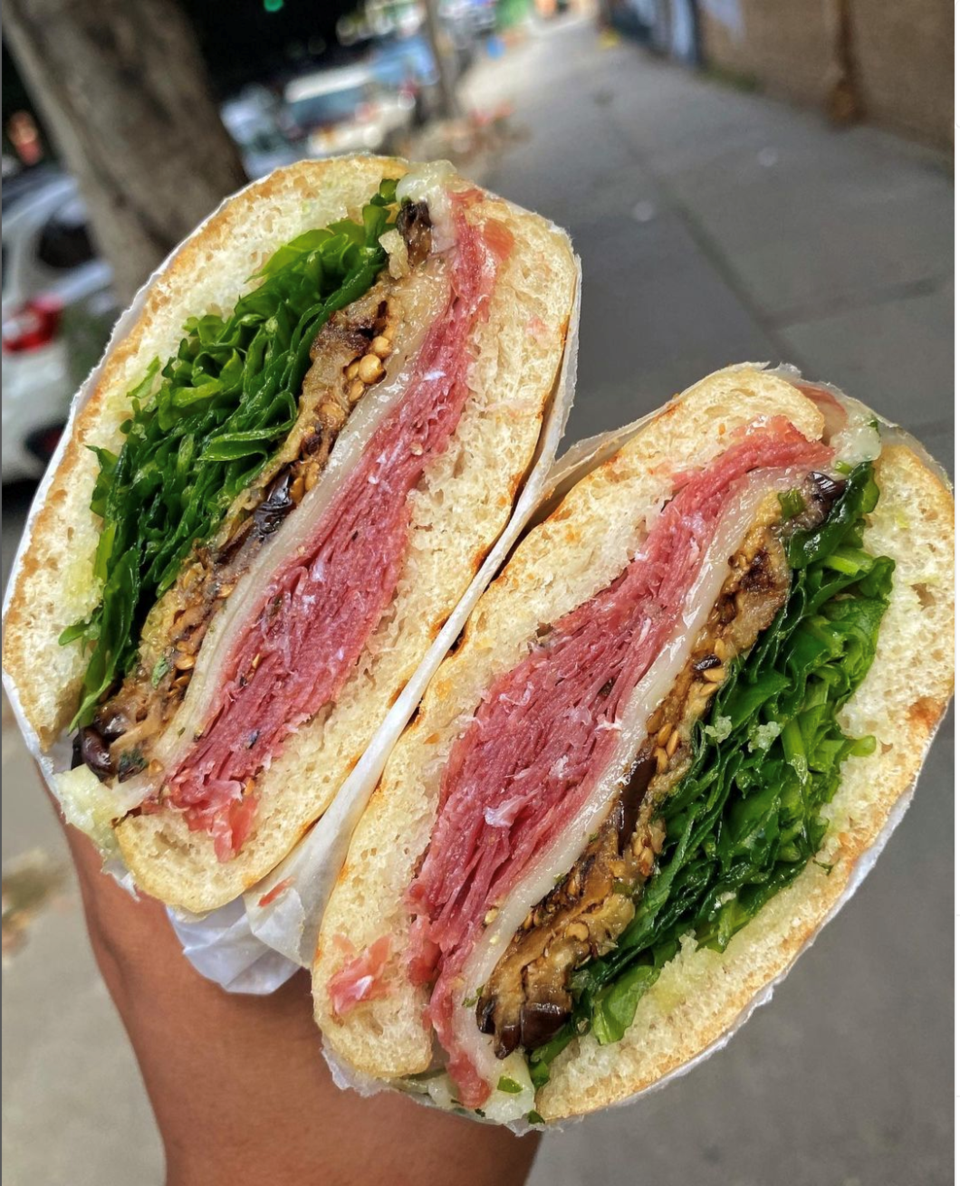 Sabino Curcio has always been ahead of the social media trends when it comes to promoting his family's sandwich store.
The Williamsburg sandwich joint originally started out as a grocery store in 1994. However, as the neighborhood started to change, the Curcio family pivoted to making sandwiches, and today — almost 30 years later —the shop is known for its drool-worthy, Instagram-famous heroes and paninis, and enjoys more than 162,000 followers on Instagram.
As Curcio puts it to other Brooklyn business owners, "You leave a lot of money off the table" by not doing social media. He started rolling out a serious social media strategy on Instagram about eight years ago, posting the sandwich shop's marvelous creations online and growing a following.
He was also ahead of the trend when it came to influencer marketing and inviting food bloggers to the store. In 2016, he held an "influencer party," inviting a group of foodies with large followings to the store for a free sandwich tasting. "We went from like 7,000 to 13,000 followers in one day," he said.
Today, he even counts New York City's "unofficial talent scout" New York Nico (1.1 million followers on Instagram) as one of his biggest fans, with Nicolas "Nico" Heller the one who suggested I reach out to Curcio in the first place.
Meanwhile, Curcio is always innovating, hosting a podcast, and posting content daily to Instagram, YouTube, TikTok, Snapchat and Facebook with the help of a full time social media manager. But like all of the businesses we spoke to, Curcio also emphasized the importance of being yourself, and being genuine.
As he pointed out, he is truly part of the community, known as much for doing food drives and providing during the pandemic as he is for the The Godfather meat-and-cheese stacked sandwich.
Age Ain't Nothin' But a Number
While, generationally speaking, millennials and Gen Z have had the advantage of growing up with social media, and have become accustomed to the constant pivots of the platforms, the beauty of social media is—for the most part—it's free to experiment with and there are very few barriers to entry, with a little creativity.
That may be part of the reason there is a growing number of young millionaires in both the US and the UK.
According to a 2019 report from Coldwell Banker Global Luxury and WealthEngine, there are now well over 600,000 millennial millionaires in the U.S. alone. In the UK, the number of millennial and Gen Z millionaires has doubled over the past year, with many more on the way with higher wages.
According to CNBC, this is attributed to increased access to information, technology and capital, with the younger generation taking advantage of digital opportunities such as starting online businesses, experimenting with digital currencies, assets and alternative banking structures.
VMLY&R New York and Miami Group Director of Connections and Social Media Doron Faktor acknowledged the generational divide when it comes to attitudes to social media marketing strategies. But that doesn't mean the older generation has missed the boat or is doing anything wrong.
"It's more about what product or service you have to offer, and where your audience consumes their information," he told BK Reader. "If that's on more traditional channels then, by all means, use those channels. If they're more likely to use social channels, then it would make more sense to use those channels."
At the same time, business owners shouldn't fool themselves that other businesses doing social media well are getting all that marketing for free, he said. Although, if your audience is online, it's probably worth being there, too.
"If you're going to use [social media platforms] correctly they will take time and resources," he said.
"They will be more affordable in the long run, and being digital they provide a wealth of tools, amplification opportunities (more people access them on a daily basis vs. traditional channels) and ability to scale than your more traditional avenues, but like any marketing initiative you will need a go-to market strategy that will take time, money and effort.
"We can't deny that culture is being created and seen on social, so it wouldn't be beneficial to leave it out of the marketing mix."
Building a Strategy: Content is King!
Meanwhile all Brooklyn businesses can benefit from having a "sturdy" social media marketing plan that could include short form video (consider behind-the-scenes footage, instructionals, and how-tos), sharing user-generated content of your brand and products made by fans, and influencer marketing, VAB Media Founder and Director Vania Benavides added.
According to the digital agency, the global market share for influencer marketing has jumped nearly 900% since 2016 to $16.4 billion dollars. "Influencer marketing is anything but played out," Benavides said.
She said small business owners in Brooklyn can leverage the opportunity by connecting with genuine influencers and content creators in their community.
"There's a common misconception that marketers or business owners must shell out an arm and leg for macro-influencers in order to get the most out of brand awareness and engagement.
"Nano and Micro-influencers who usually have a following between 1K - 10K and 10K - 50K followers respectively are seen as more authentic with their brand advocacy and see better engagement levels and metric performance."
Try skimming through your follower's list and reach out to customers who tagged your brand and left glowing reviews on social media for potential collaborations, she said.
No matter if your social media strategy is run by 26-year-olds or 62-year-olds, there is an opportunity for you. One of the most exciting things for Brooklyn small businesses when it comes to social media is the democratization of marketing and access to influential people.
Where previously a business might have needed to use intermediaries to help them build an audience, they can now simply open their phone, download an app and start creating — or start reaching out to celebrities or brands, as seen in some of the examples above.
Tayo Giwa and Cynthia Gordy Giwa are the husband-and-wife team behind Black-Owned Brooklyn, a digital publication spotlighting Black-owned, Brooklyn-based businesses and the people behind them.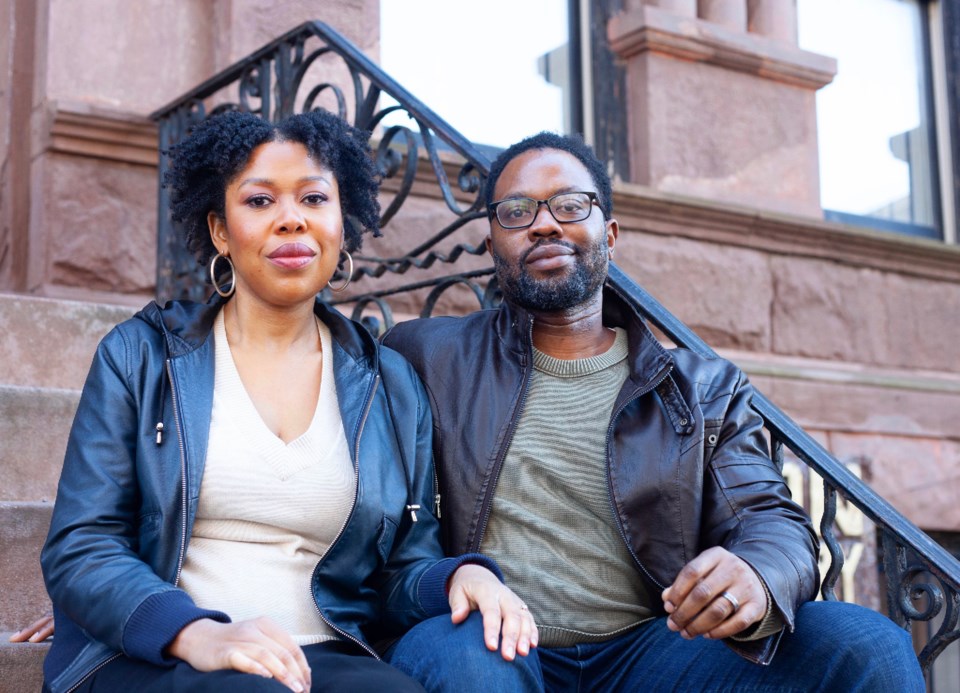 Looking at the businesses they have covered, they said they are seeing a lot of innovation from small business owners in Brooklyn to build followings and boost their businesses. And the beauty and the power of social media is that it can give brands access to audiences in a way that wasn't so easy a couple of decades ago, or was prohibitively expensive.
"Now, if you have enough time and willingness to put things out there on social media, you can build an entire audience that's loyal to you that loves your business," Giwa said.
Meanwhile, social media levels the playing field when it comes to access, and small businesses should take note, especially in the food industry and other previously-gatekept industries.
"The wave of the [social media] food critics is really democratizing in the sense that, in the past, the tastemakers were very elite and only what they liked really broke through," Giwa said, adding that the opportunity for new tastemakers was looking to be a good thing for highlighting diversity in the Black food world.
"In the past, some of these foods were not given that much attention, and now with social media people are able to give voice to the ethnic foods in the community."
The couple point to how it's now not so hard for small businesses to contact and gain the support of influential people in New York City, like New York Nico, or Action Bronson, or Questlove lining up for a pizza slice along with everyone else.
"It's a great development, and there is so much more to come out there," they said.
The future looks bright
Whether you have a few hundred or a few hundred thousand followers on social media, the opportunity to build your brand through investing in your online community is available to all Brooklyn small businesses.
Social media has democratized the advertising world to make it easy to speak to customers or potential customers without restrictive and expensive overheads.
Businesses like EATGOODNYC show how Brooklyn business owners can use social media to reach out to almost anyone. If there is a brand or person you want to work with, consider showing them what you can do for them, and either tagging them or reaching out to them via direct messages.
Meanwhile, building a community of people online who feel like they know you and who would show up for you is key to great social media, as seen with businesses like Makini Royal Martin's publishing company. Pay attention to how you tell the story of your business and don't be afraid to be honest and vulnerable. If you need something, ask your community. There is a chance they'll be willing to share a post, contribute to a fundraiser, or share your products if they love them.
Looking at businesses like Cuts & Slices, we can see how a little creativity can go a long way. If you create something unique (like an oxtail pizza slice), show your followers how special it is. And like any good business owner, take care of each customer when they come into your store: you never know who might be in line for your product, or reviewing it online.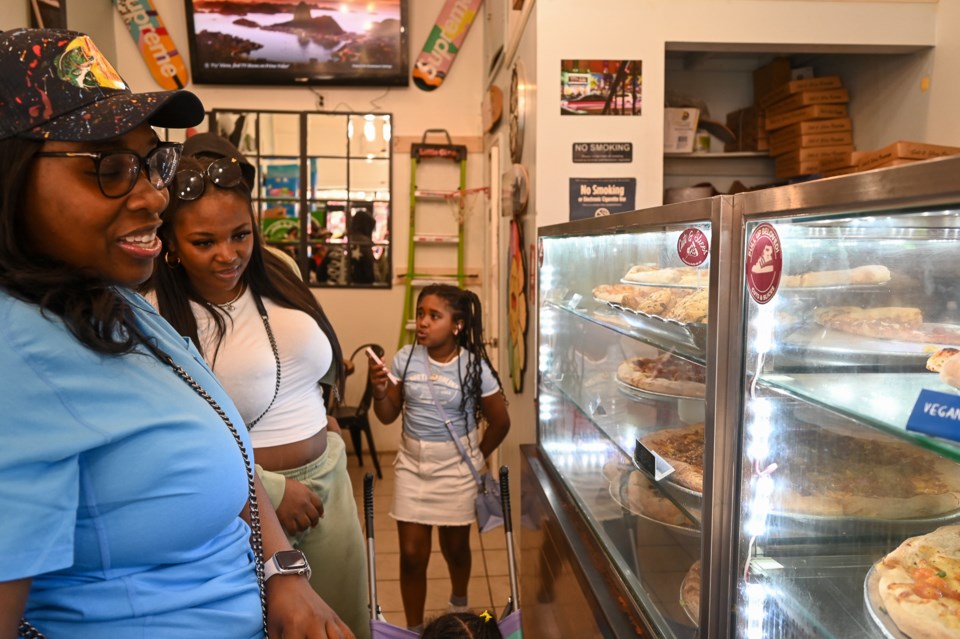 Social media is accessible for all. Whether it's Instagram, podcasting, Youtube, Twitter or TikTok, or all of the above—like Anthony & Son Panini Shoppe—there is a platform that suits everyone. Try to dedicate a chunk of time each day to your social media strategy and to showing people what you're all about.
And finally, keep doing what you do best in your business, creating your beautiful products, and don't give up. When opportunity comes knocking—like it did with NEMS—you'll be ready to capitalize on it and ride that wave.
"Listen, you work for 20 years or something. You're not just gonna quit, right?," NEMS says.
"I just kept going and going and going, and chipping away and chipping away, and trusting myself and trusting my vision. And it happened."
---
Part one of this series on social media strategies for local small businesses looks at the importance of building a community of like-minded people, enlisting influencers and creating the right hype!
---