Many Black restaurant owners emerging from the pandemic are struggling to recover as they meet new challenges, including insurmountable debt from rent arrears, shifting demographics and a historical lack of access to capital.
On top of those disadvantages, it has now become clear that Black-owned businesses were much less likely to qualify for pandemic loan assistance than their counterparts.
Owner of pan-African restaurant Amarachi, Joseph "Bubby" Adewumi has spent the past couple of years pouring his energy into applying for every piece of financial assistance that has become available. However, he and many other Black business owners have not qualified for much, he said.
"With inflation, lack of funding, lack of financing, even with the new programs announced by the Mayor, the majority of us were declined. We're already known as 'bad credit customers.'"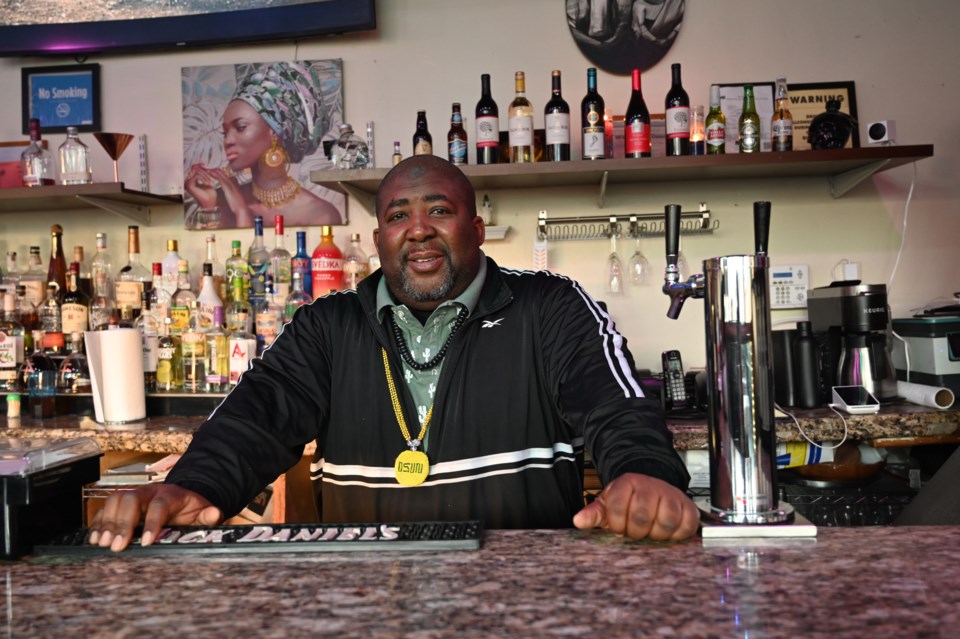 For example, Amarachi was denied money from the New York Opportunity Fund as it did not meet the credit profile. "I don't know anybody who has got it," Adewumi said. It was denied ConEdison bill relief because it did not meet the wattage requirements. A grant through Lending Tree ran out, he said. So did the Restaurant Resilience Program, with only 35% of applicants getting help.
"This causes the depression because it just seems all the doors have closed," Adewumi said.
"We're all in the same boat - we all owe money, and we're all frustrated. We're tired of these programs that come in telling you a lot of good stuff and at the end of the day, it's nothing."
Black-owned restaurants were all but shut out of the first round of forgivable PPP loans, which only gave relief to employer firms, when 95% of Black-owned businesses do not have employees and are owner-operated, Brookings reports. The disparity continued into the following rounds.
While 79% of white-owned firms received all of the PPP funding they sought, only 43% of Black owned firms did, a 2021 survey by a coalition of Federal Reserve Banks found. Part of the reason for this is racial bias at the banking level, a recent study found.
Meanwhile, three predominantly-white neighborhoods in Brooklyn (Greenpoint/Williamsburg, Brooklyn Heights/Fort Greene and Borough Park/Kensington/Ocean Parkway) accounted for one-third of total PPP loan dollars approved for the borough, the NYS Comptroller's Office reports.
The best grants came from funders with a mission to close racial economic disparities, Adewumi said. These included loans from TruFund and the Joe and Clara Tsai Foundation's Social Justice Fund (owners of the Brooklyn Nets), which looked more at your social credit score and reputation than traditional credit, he said.
The government should have recognized the impact of lower credit scores on access to financial resources, and done more to help, Brooklyn business analysts said.
"If you really wanted to help Black businesses, the threshold requirements would be different," said Atim Oton, a small business owner from Bed-Stuy who also did community outreach for Restoration Plaza's Business Center.
"If you're requiring this level of paperwork, you don't understand the community."
Although Yelp saw a 6,590% increase in searches for Black-owned businesses during the racial justice uprisings of 2020, Adewumi feels the motivation to support Black-owned businesses has also waned—both at the consumer and corporate level.
"All the people who supported have kind of backed away from Black lives mattering. It's no longer a sexy topic."
Consumer interest in Black-owned businesses has since dropped off from 2020. But it still remains above 2019 levels, Yelp said.
Vaccine Passports Impacted Black-Owned Businesses, Experts Say
Black-owned restaurants were also disproportionately affected by New York City's "Key to NYC" vaccine mandate for restaurant customers dining indoors, industry experts say.
Ka-wana Jefferson opened Crown Heights business Sweet Brooklyn in 2016, and steadily built it from a bar into a thriving brunch and entertainment space serving primarily the Black community. It was a dream come true. "By 2020, when the pandemic hit, we were actually rocking," she said.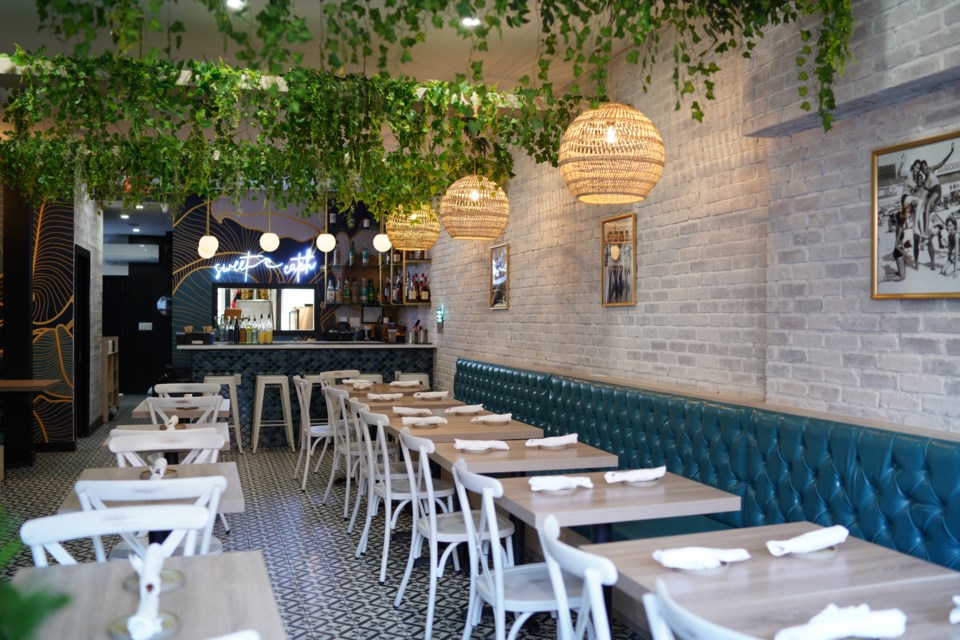 However, during the pandemic, things got tough. She said one of the most harmful regulatory aspects for her business was the indoor dining vaccine mandate – a sentiment Adewumi and the Black Restaurant Coalition echoed.
In Aug. 2021, NYC became one of the first major cities in the U.S. to require restaurant customers show proof of vaccination for indoor dining. At that time, only 28% of Black New Yorkers ages 18 to 44 were fully vaccinated — a significantly lower rate than other New Yorkers. The mandate remained through March 2022.
"There's stigmas behind vaccination in the Black community due to the history of the country, so many people in our community were hesitant or reluctant to have vaccinations," Jefferson said.
Oton agreed. "It meant your audience who was waiting to be the last to get vaccinated was not coming into spaces anymore."
Brooklyn Borough President Antonio Reynoso recognized how COVID-19 was particularly devastating for Brooklyn's communities of color.
When he was a City Councilmember, he spearheaded the effort to push through the emergency Open Restaurants program, which allowed restaurants to use sidewalk and parking space for outdoor service from June 2020 and to dine outside without a vaccine passport.
"So many Black and Brown families are still mourning loved ones and dealing with long-term health issues because of the pandemic," Reynoso said. "For our Black restaurant owners who had to close their doors to business for months and limit the number of patrons, the stress and hardship they faced was even greater.
"I'd like to see restaurant owners and Council Members working together to find the best, most empowering program possible. We also need to work creatively to invite New Yorkers to eat out in neighborhoods that see less foot traffic, and summer is the perfect time to do it," he said.
Elected officials, such as Reynoso, a number of landlords and several merchant associations, who eschewed the singular approach to addressing COVID's impact and instead chose to meet struggling business owners where they were at were amongst the handful to offer a little hope for recovery.
Innovation, Resilience and Community
Brooklyn's Black restaurant owners are resilient and creative.
All over the borough, restaurants are pivoting to new business models, editing and reducing their menus, embracing delivery, making and packaging products to distribute nationally and utilizing social media and creative marketing to bring in new customers.
But what many Black business owners are finding to be the best resources, in the face of waning federal and financial assistance, is each other.
Businesses that were part of a merchant's association or business improvement district have shown to fare better through the pandemic, Jonathan Marable from the Brooklyn Chamber of Commerce told BK Reader, pointing to the power of being in a collective.
The Black Restaurant Coalition is one example of Black business owners coming together to reap the benefits of information sharing, group economics and a collective voice lobbying for policy that helps Black entrepreneurs.
The coalition started informally as a WhatsApp group in early 2020. Entrepreneurs Bryant K. Postell, Jr., Vladymir Frédérique and Samuel Echezona were opening restaurants and lounges around the same time and wanted to share resources. They started a WhatsApp group, and it grew.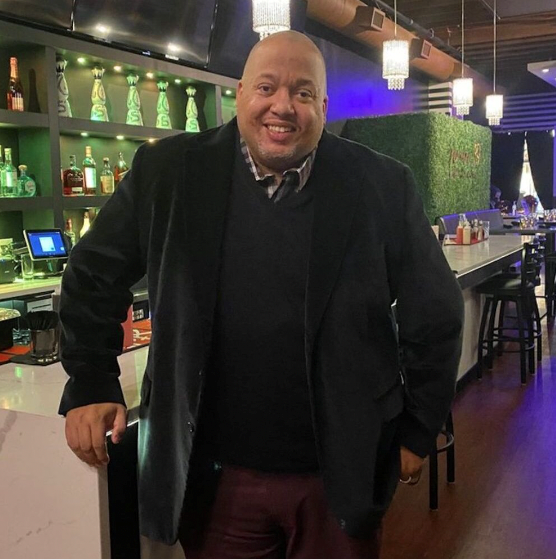 When the pandemic hit, the chat became an invaluable resource for information on city regulations, federal loans and more. "We became a center of support. As one person found something we shared it along," Postell told BK Reader. More people were added and by the end of 2021, the founders decided to incorporate the business.
"Organizing as a group would give us more group strength in numbers and voices heard when it comes to lobbying and advocating for things that we need to be successful in our communities," he said.
Today the group has 175 members throughout the five boroughs and Long Island and is growing constantly, Postell said.
Monthly meetings include presentations from banks, lawyers and insurers for financial literacy, support from businesses like Pepsi and EatOkra—an app for Black-owned restaurants—sharing grant opportunities and negotiating discounts for goods and services through collective economics. Sometimes, it's as simple as getting a helping hand when you need it.
For example, the restaurant owner who recently ran out of hand sanitizer and couldn't get more for a few days. "Five people jumped in and said 'I will bring you some right now,'" Postell recounted. "It's camaraderie, the network, the real, true fellowship and friendship that has been fostered among the group."
Meanwhile, as time goes on, the picture is only becoming clearer on how historical and recent factors like unequal access to capital, unfair distribution of loans and certain pandemic policies have disproportionately harmed Black businesses in Brooklyn over the past three years.
The coalition—and others like it—will continue providing mutual aid where pandemic assistance has fallen short, as well as giving members faith in a better tomorrow, Postell said.
"It's given a lot of Black restaurant owners hope, you know?" Postell said. "And also let them know they're not in this alone.
"That they're not individually a failure, but this is a failure of a system that is not supporting us. And we're here to support each other."
Part one of this series looks at the history of challenges Black-owned restaurants faced pre-pandemic and how they have led to many of the struggles they continue to face today.
---