Bed-Stuy has something new to celebrate: an arts organization known for supporting community-based projects and artists of color is moving in -- and it plans to stay a while.
?The Laundromat Project? (The LP) -- a Black-rooted and POC-centered art nonprofit -- is moving its operations from Harlem and South Bronx to be under one roof at a new location at 1476 Fulton Street.
Sandwiched between a beauty salon and a liquor store, The LP has signed a 10-year lease, and it plans to use its new home to create collaborative programs with its Bed-Stuy neighbors, arts, culture and civic entities.
"The LP's roots in Bed-Stuy run deep," founder Rise? Wilson said. "Bed-Stuy has long been a space of Black resilience, creativity and entrepreneurship. I look forward to the ways The LP will build on this history in a post-COVID reality, and inspire artists and neighbors alike to dream forward the world we want to live in."
Expect The LP to soon be hosting community and neighborhood gatherings, offering art and community-building workshops, supporting artist commissions and holding art exhibitions.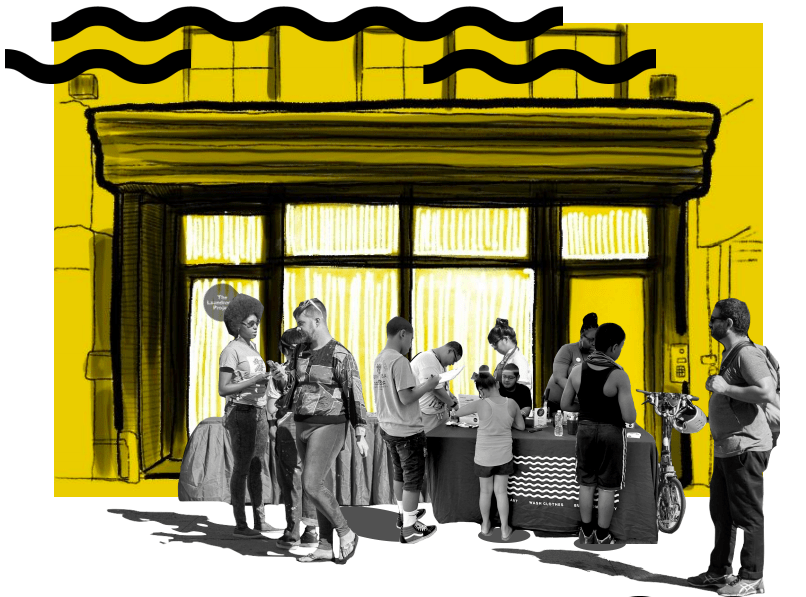 The organization said it wants to truly embed itself in the community, so has been meeting and listening to local residents, artists and leaders to see how it can do this best. It is also taking suggestions on its website for what the new community arts space might bring to the neighborhood.
Executive Director Kemi Ilesanmi said the organization was thrilled to be returning to Bed-Stuy. "We look forward to reconnecting and connecting with neighbors, finding our stride in the neighborhood, and amplifying the legacy of Bed-Stuy as a historically Black and culturally rich neighborhood," she said.
The move is a homecoming of sorts for the organization. The idea for The Laundromat Project was conceived ?in 1999? by ?Wilson, a Bed-Stuy resident who had a vision of running community arts programming in a working neighborhood laundromat.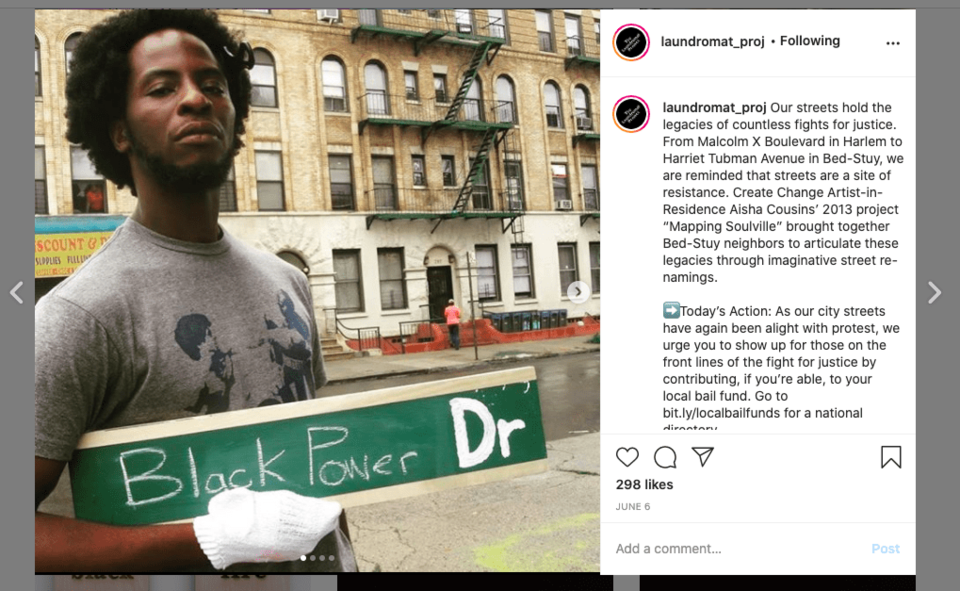 Wilson saw the laundromat as a de facto community space where neighbors gather by necessity -- but where they could also get to know each other and build relationships that strengthened the community.
While financial constraints meant founders weren't able to buy a working laundromat as originally envisioned, by the time it officially launched in 2005, The LP had evolved into the Create Change artist residency program.
Through the program The LP provided resources and financial support for New York City artists——primarily of color——to make creative, public projects in their local laundromats to engage neighbors.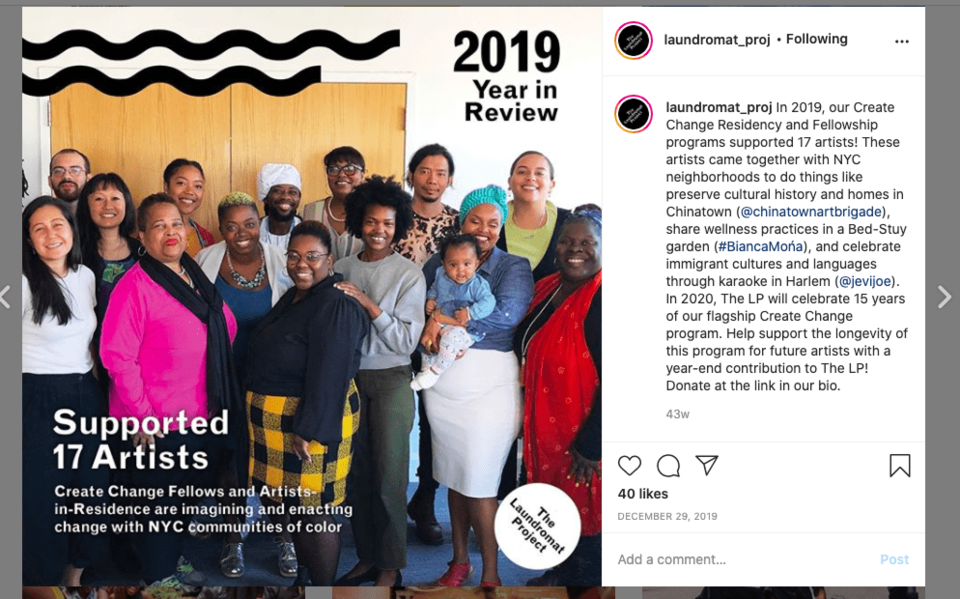 Since 2005, The LP has directly invested over $1 million in more than 165 multidisciplinary artists as well as 80 public art projects and a creative community hub in Bed-Stuy.
Its early projects were held at laundromats on Malcolm X, Bedford and Tompkins Avenue, as well as education programs at BCAM High School and workshops for seniors at the now-closed Senior Center on Decatur and Stuyvesant Streets.
The idea of the laundromat as the primary place for engagement has also expanded to include a range of settings where we build relationships as neighbors -- think libraries, community gardens and public plazas.
The timeline for officially opening in Bed-Stuy is dependent on the pandemic, The LP said.
On Oct. 16 the nonprofit announced it had raised almost $62,000 in donations for the new location.