Need a gift for the foodie friend? Need a present for your hiker husband? Need a stocking stuffer for your most fashionable roommate? Need a new game for your gamer nephew?
Find the perfect gift for everyone on your list at Brooklyn Navy Yard's sixth annual holiday market, Wallabout Wonderland, which will showcase more than 200 Brooklyn-based small businesses and independent artisans, Saturday, Dec. 2 and Sunday, December 3.
The weekend-long event is the largest pop-up market in Brooklyn! Spanning 100,000 square feet in Building 293, the holiday market is not just a shopping experience; it's a full-on celebration!
Beyond the pop-up shops, a Family Corner offers activities for attendees of all ages, from cookie decorating and holiday card making, to Lego building and a balloon house.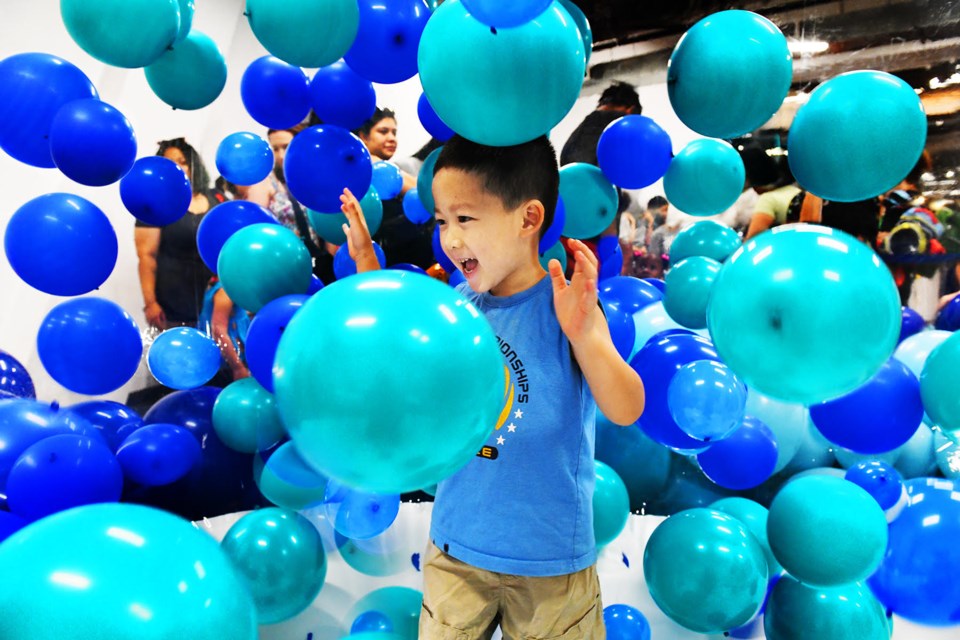 Marketgoers can also get in the holiday spirit with peppermint scrub hand massages and relax in the lounge while sipping on hot chocolate. The lounge will also serve festive drinks from local favorites Transmitter Brewery, Kings County Distillery, Rooftop Reds and Rustik Tavern, which you can sip while listening to classic holiday hits.
Also, all weekend long, visitors can use the free gift-wrapping and gift-shipping station.
The Brooklyn Navy Yard Development Corporation is not just a curator of economic vitality but a custodian of the borough's cultural spirit. Returning for the second year in a row, the Navy Yard is partnering with The Lay Out, a Brooklyn-based community equity and justice organization, so shoppers can 'buy Black' from 75 Black-owned, Brooklyn-based businesses.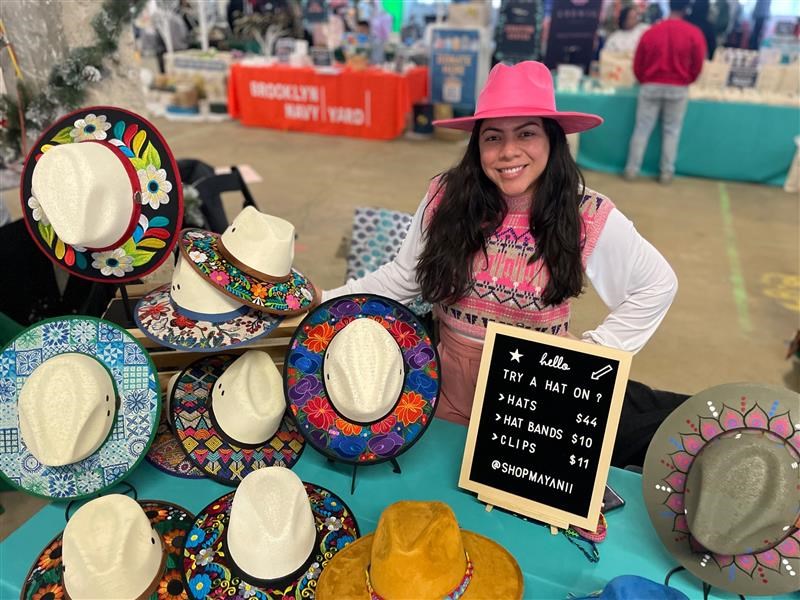 This lineup includes favorites like BrklynBarSoap, Adanne Bookstore, Deandra Craigman's customizable candles, She-Bang, Hey Girl Hey Game, KIC NYC custom-apparel and apparel brand From the Arxhive, an apparel brand.
"During the holiday season, gratitude is being practiced, so, to be a part of that, and to showcase my art as well, means a lot," said David Jean Phillipe, a vendor and founder of From the Arcxhive. "[Wallabout Wonderland] brings people together. It allows me to connect with the other vendors there and find ways to support other businesses as well."
In addition to its partnership with The Lay Out, the Navy Yard has partnered with the Myrtle Ave Business Improvement District and Made in NYC to ensure that the annual festival remains a community-driven and inclusive celebration.
This year, the list of vendors has more than doubled. The lineup features wellness and home goods stores like Akari Home and Tribe & Oak, as well as several unique jewelry shops, including 84Gem and Akiko Paulson, and artists like Tiffany B Chanel, known for her radiant portraiture.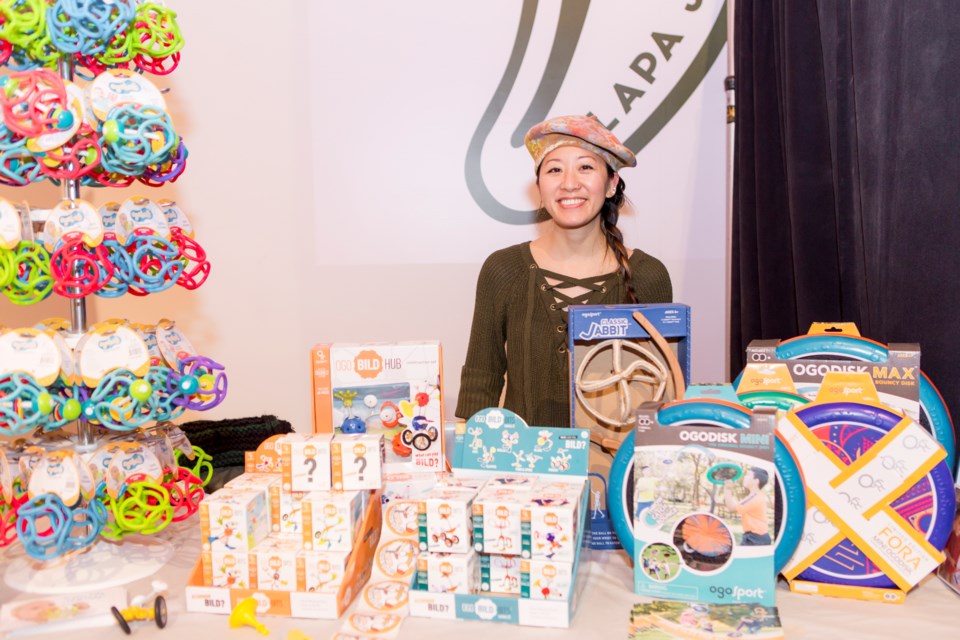 Yard-based companies like Ariel's Candle Shop will set up shop alongside local reading nonprofit Brooklyn Book Bodega, eclectic record store Turntable Lab and fashion-forward HipHopCloset.
"We are proud to empower our unique Yard-based businesses and bring together a community of vendors," Lindsay Greene, president and CEO of the Brooklyn Navy Yard Development Corporation, said.
The Brooklyn Navy Yard's Wallabout Wonderland will take place from Dec. 2-3, 12:00pm-5:00pm, at Building 293, Gee Avenue, Brooklyn, NY 11205.
Register for a free ticket here.