Every summer for the past three years, New Yorkers grab picnic blankets and flock to Fort Greene Park to be a part of a monthly event called "The Lay Out," which celebrates Blackness through music, self-care workshops, dancing, markets and more.
These events are brought to you by The Lay Out, an organization that creates spaces for joy as a restorative remedy to the often draining work of fighting for equity and justice.
Although The Lay Out is known for its summer events, it also has smaller, more intimate events during the colder months that shouldn't be slept on. These events include a dinner series called "Nourish Me, Nourish My Community," a craftmaking series called "The Make Out," and a small Black-owned business marketplace called "BuyBLK. ByBLK."
In late October, in partnership with the Brooklyn Museum, The Lay Out hosted "The Creep Out: A '90s BK Halloween Joint," a 1990's themed after-dark affair that celebrated Halloween and the Spike Lee exhibition currently at the museum.
"Those smaller events have just been good for connecting people in a really meaningful way. It's just also given us a way to do things that don't rely on warm, hot days," Emily Anadu, co-founder of The Lay Out, said.
The event series started in June 2020, when Emily Anadu called her friends and fellow founders, Manushka Magloire and Cyrus Aaron, after feeling isolated and helpless after Derek Chauvin, a white police officer in Minneapolis, murdered an unarmed Black man named George Floyd, leading to a global movement against police brutality.
Following a night of protests close to her home near Fort Greene Park, Anadu wanted to bring back a sense of joy and belonging in her neighborhood, while following social distancing rules. She called her friends on Thursday, June 4, 2020, with the idea. The first Lay Out was held three days later on Sunday, June 7, 2020.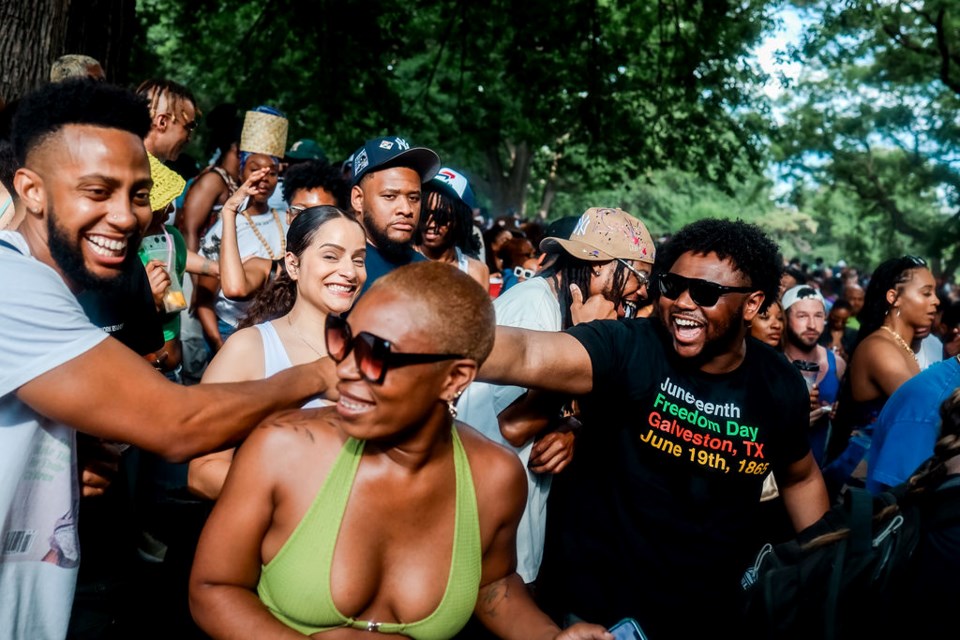 ​"The first one, the idea was peace as a form of resistance," Anadu told BK Reader. "Whether it was the woman on Juneteenth who was twisting people's dreads with the clips and combs, or people double-dutching — it is just a comfortable space. It is a space for us to just be, where we can just be unapologetically Black."
Since then, The Lay Out has grown to be a cultural phenomenon, and big brands are taking notice. The organization's events have been sponsored by companies like HBO, haircare brand Shea Moisture, ad agency BBDO and more.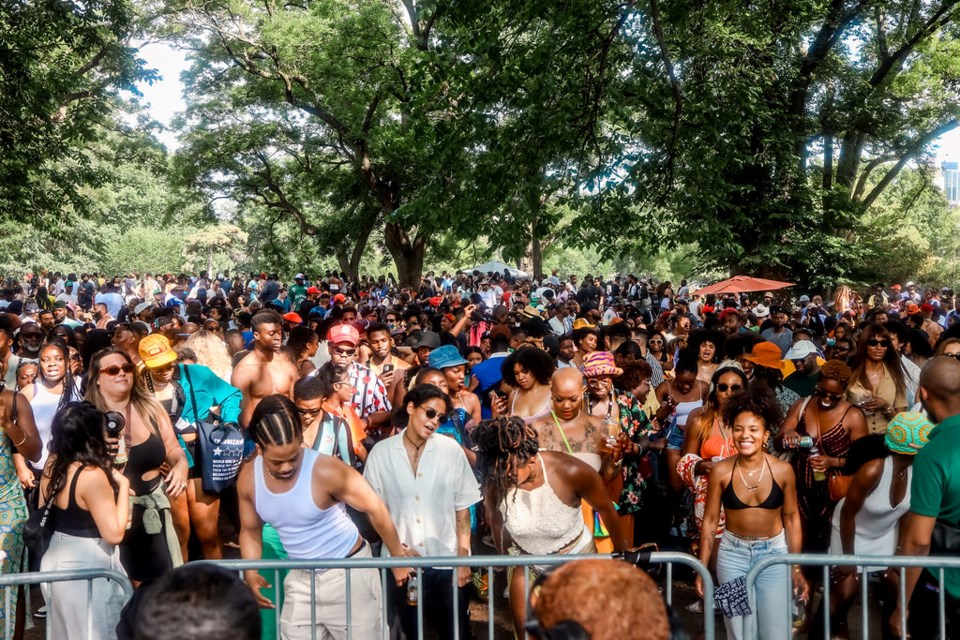 Since its beginnings in 2020, The Lay Out has produced larger and larger attendance from the Black community at their events, which often are in the thousands. Anadu said the vast support brings her to tears.
When discussing the future of the organization, the founders said want to keep creating joy for people.
"We as Black folk can continue to shine, thrive, create fellowship, have our 'Megan knees,' help one another out," Magloire said, referencing rapper Megan Thee Stallion's powerful knees, which the musician uses to perform impressive dance combinations. "[Our joy is] the connective tissue that we all share; it's our common DNA."
To keep up to date on The Lay Out's next events, follow its Instagram.