Learning to work in teams; build self-confidence; focus on breathing; manage time; set and complete goals …
These are but a few of the life skills Brooklyn resident and basketball coach Ted Gustus for the past five decades has imparted to his players.
Basketball, he told BK Reader, is simply the vehicle.
It's a relationship game, he said, because we "share this one ball, and we're all trying to reach the same goal… And we have to all come together to make that happen."
Ted Gustus was born in 1952 in Bed-Stuy, Brooklyn. He grew up between East Flatbush and Brownsville in the late 1960s and early 1970s, during a time when the Vietnam War was waging, Disco music was raving and New York was spiraling into urban decay.
When Gustus was only 9 years old, he lost his mother to an alcohol overdose. In the years that followed, he lost three of his four siblings– two died of drug overdoses, and one was hit by a drunk driver.
"I use it as fuel to help other people," he said of the family tragedies.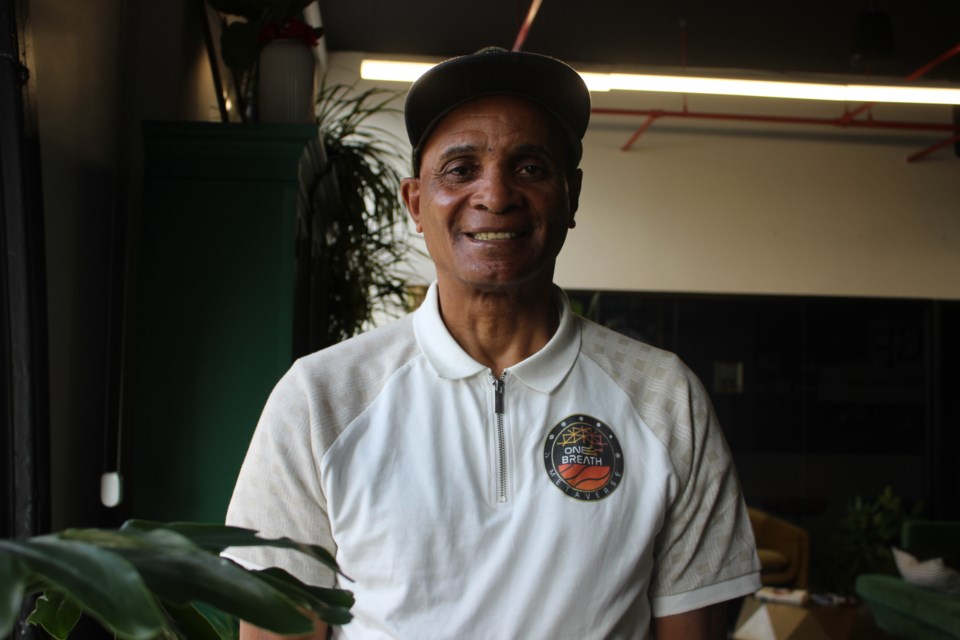 He started playing basketball when he was 15 years old while attending Canarsie High School, where he was one of only a few Black students. A few of the teachers there helped him process the grief and abandonment after losing his entire family, and he found his new community through basketball.
Sports also helped to diffuse the racism he experienced at the majority white school.
"We ran into a lot of challenges, because some people in the community didn't really want us there," he said. "But we won the city championship basketball tournament, and it brought the community together.
"That's what sports can do."
After graduating high school, he attended John Jay College of Criminal Justice, where he studied behavioral sciences and played on the basketball team. After he graduated, he worked as a coach and educator at Canarsie High School, then Brooklyn College, then at Nazareth High School in Canarsie.
He left his post at Nazareth in 1994 when his oldest daughter, Khalilah, was accepted to LaGuardia High School for performing arts, so he could ride the subway into Manhattan with her every morning and afternoon.
Shortly after, Gustus started coaching basketball at John Jay College, a six-minute walk from LaGuardia High School.
After his daughter graduated, he coached basketball at Bishop Loughlin Memorial High School, and wrote a book called "Confessions of a M.A.D Black Basketball Coach." M.A.D, he said, stands for 'Making A Difference.'
After that, he was appointed basketball commissioner for the Brooklyn Public School Athletic Leagues (PSAL), where he worked until 2021.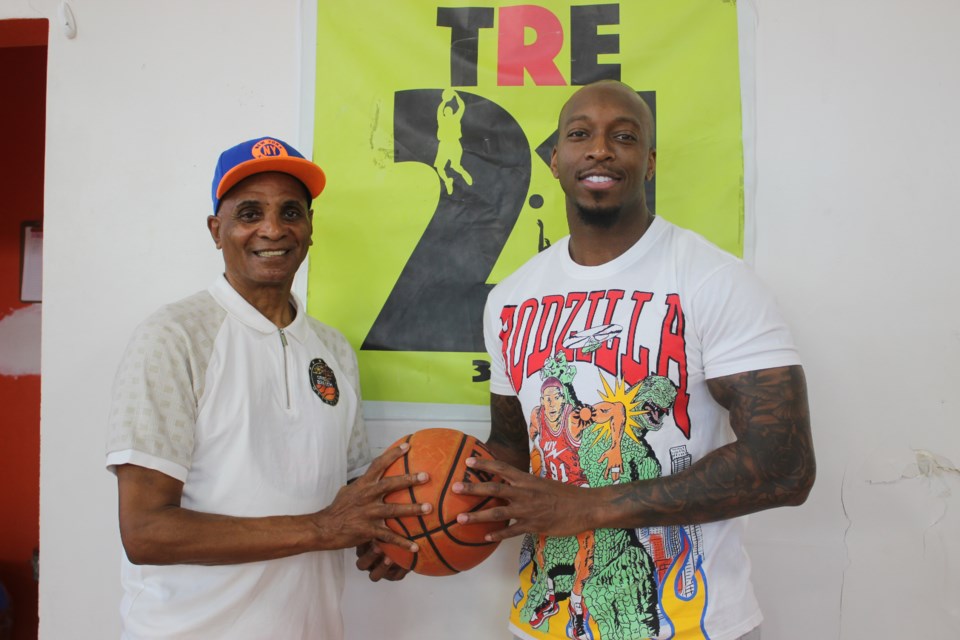 Currently, at 70, Gustus, a semi-retired, self-proclaimed "lifelong learner," is preparing to launch a "virtual hall of fame" for high school athletes in New York City that will exist in the Metaverse.
He started the project for high school athletes and cheerleaders who, he pointed out, don't go on to play at the college level.
"When you're in the 'hood, you see sports as your way out. But [what] we're not telling our high school kids, is that, statistically, very few high school basketball players go on to play college ball," he said.
Gustus knows first-hand the amount of discipline it takes for many of the kids to commit themselves to sports, given their personal challenges: "Very few high school students actually play sports, so they're a special person." said Gustus, "And what I see is the amount of depression if they feel like they fail."
The virtual hall of fame will be a way to make sure that even if the youth are not able to continue on to college sports, they feel celebrated. While it's not finished yet, it will be called the One Breath Metaverse, in reference to his core principle of "one breath."
"I talk about the power of 'one breath' because that is what makes us who we are — breath is unity. How that one breath has the ability to breathe life into situations, communities — it's a social, emotional, spiritual practice that makes changes."
"He wants to see you grow and do things beyond the basketball court, so he's always trying to spread wisdom," said Jordan Hargrove, a 15-year-old student at Bedford Academy High School. Gustus is currently coaching him in basketball on weekends.
Jordan's father, Jason Hargrove, was also coached by Gustus when he was a teen.
"We go back nearly 20 years now," Jason said. "I met him after a church service, and he was just talking to young men. I realized very quickly why people call him coach: The way he spoke was so inspiring."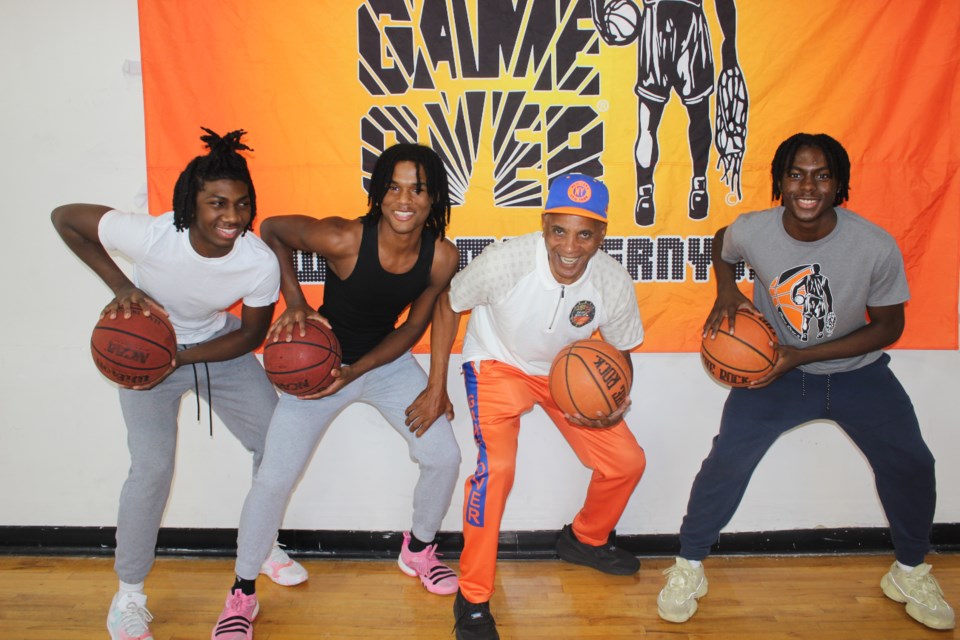 Now, Jason is the dean of Springfield Gardens High School, and he also runs a nonprofit that helps teens to graduate from high school and go on to college.
Gustus' impact and influence is strong, as Jason's nonprofit teaches many of the same values and practices that coach Gustus instilled in him two decades ago.
"It all started with Coach Gustus," Jason said.
To date, Ted Gustus has coached more than 5,000 youth across Brooklyn, with several players continuing on to the NBA, including Derek Richardson, an NBA referee; and John Salley, a four-time NBA champion. He's also had players go on to play overseas, like Robert Phelps and Nathaniel Lester.
But what he's most proud of, he said, are the 39 that have gone on to be coaches.
"One of my players always says, 'Coach Gustus has 5,000-something sons and three daughters,'" Gustus says laughing. … "And it's true!"
Coach Ted Gustus will be honored Thanksgiving Week during the NIT Season Tip-Off games at Barclays Center on Wednesday, Nov. 22 and Friday, Nov. 24, featuring Baylor, Florida, Oregon State and Pittsburgh. The historic event has been played in New York City since 1985 and has been an integral part of the college basketball early season, showcasing top talent from across the country. To purchase tickets, go here.