What does it mean to belong? Who gets to belong and who becomes "other" as citizens of America?
In an upcoming performance at BAM, a violinist and a baritone vocalist use their instruments, voices and family recordings to answer these very questions on their quests to self-discovery.
As part of this artistic journey, the audience bears witness to the shared experiences of Asian Americans and Black Americans in the classical music field.
"Everything Rises" is a two-actor show performed and written by Grammy-winning violinist Jennifer Koh and bass baritone Davóne Tines.
"It's a story that begins with us questioning who we are and what is our place in a space that is very white," Koh said.
The New York City premiere of "Everything Rises" runs from Oct. 12 to Oct. 15 at the BAM Fisher space on Ashland Place in Fort Greene. The show is part of BAM's Next Wave 2022 festival, an annual performance series celebrating genre-redefining theater and music productions from around the world.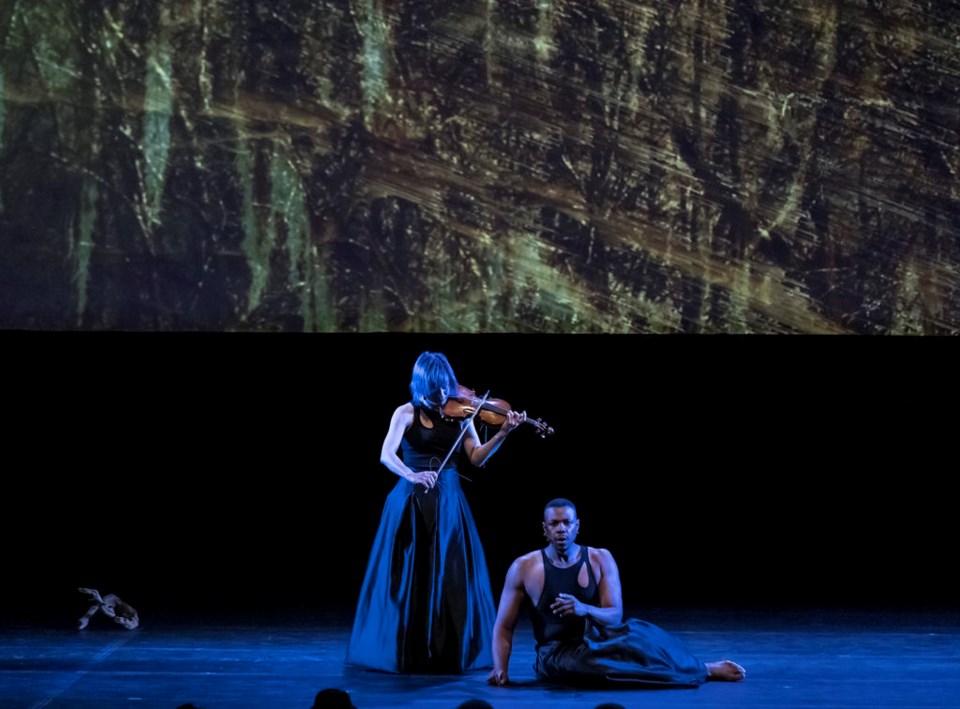 The work was developed over multiple years by a team of theatermakers of color with Director Alexander Gedeon and Composer Ken Ueno. The show features videos of the actors' real families talking about their experiences and lived history, as well as videos from when they were young.
The piece carves out a space for itself in the experimental theater world with a never-before-seen performance format that mixes media, personal narratives and live music.
The plot begins with the two artists meeting each other at a eurocentric classical music institution. Both artists are code-switching and recognize in each other an attempt to counter negative racial stereotypes with scrupulous professionalism in order to survive.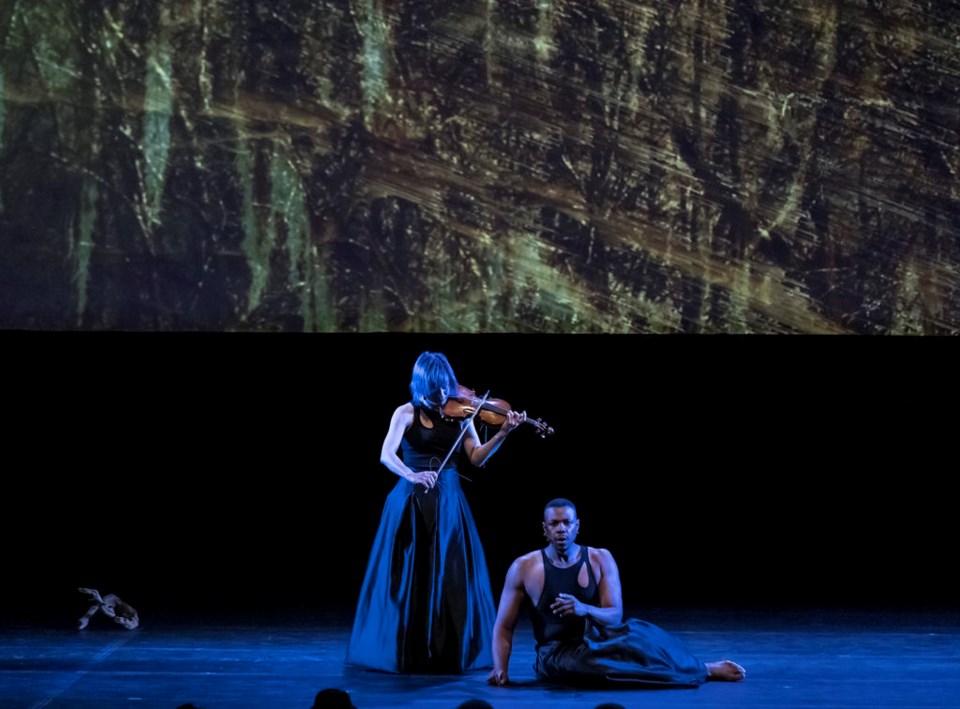 In the performance, a video of Koh's mother is recorded explaining how she chose to emigrate from Korea to the United States when she was 22 but that her daughter did not have a choice in growing up an Asian in a non-Asian world.
Later on, in the show, Tines learns of a relative's lynching and broken branches are projected on the stage.
By the end of the performance, the two musicians have shed their professional black-tie concert attire for loose, breathable clothing and move from opposite sides of the stage to a meaningful, huddled, center-stage embrace.
"It was conceived when Davóne and I were backstage and looked down the hall to each other and immediately connected because we were the only two people of color at a renowned classical institution," Koh said about the origins of the piece.
The message of "Everything Rises" is that the classical music world needs to platform non-white artists and celebrate their contributions to the canon, Koh said. The way this is accomplished, the work attests, is through empathy, authentic connection and interracial solidarity.
"This was work that we made for ourselves and each other, and I know it's such a cliche but representation does matter," Koh said.
"Especially when we speak about Asian Americans who have had a presence in the US and in classical music, but we are excluded from that idea. We've been part of the 'perpetual foreigner' syndrome. [The piece is] about acknowledging the idea that we should be creating solidarity and allyship between people of color because our personal experiences are not so different."
In other words, it's not an average musical. It's a new artistic space for a much-needed dialogue. And the two artists are inviting you in.
Tickets start at $35. Click here to secure your seats.