In the hours before Charlie Monlouis-Anderle allegedly had their arm broken by a NYPD officer at a June 3 protest for George Floyd, they noticed police were angry.
While the Brooklyn doula says the crowd marching to Borough Hall that evening was peaceful, they remember a cop coming within a foot of them -- without a mask -- and yelling.
Within an hour, the crowd would be trapped in by dozens of police officers in full riot gear, with protesters allegedly tackled, beaten with batons, roughly zip-tied and arrested. That night, a "terrified" Monlouis-Anderle would be violently arrested by three cops, according to a lawsuit filed Monday by New York Civil Liberties Union and The Legal Aid Society.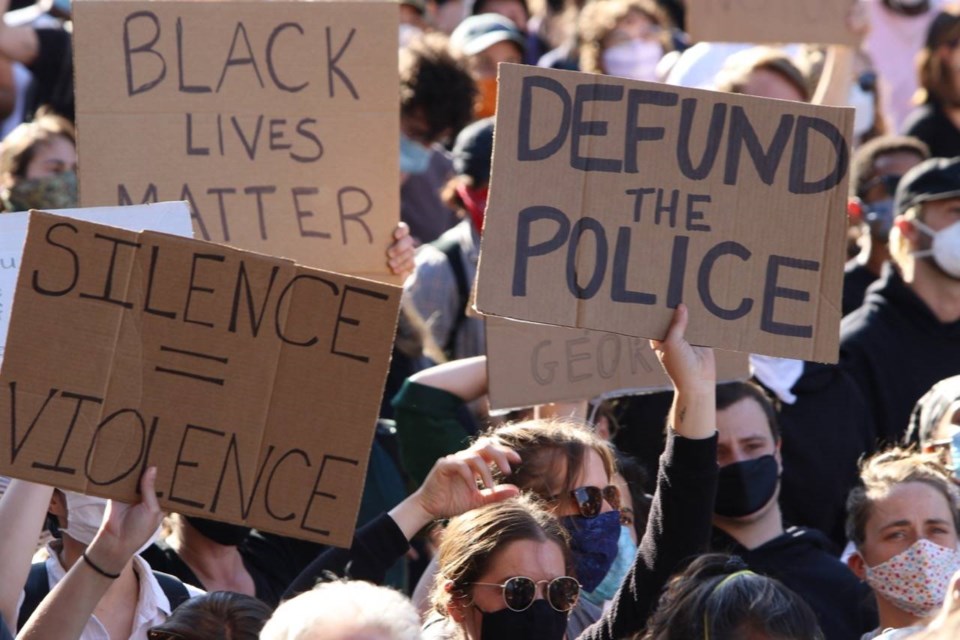 "Officers John Doe 18, 19 and 20 pinned Monlouis-Anderle's arms, legs, and head to the ground as they felt their body go limp and their bladder release," the complaint reads. The doula was hospitalized that night with a broken arm and nerve damage.
Monlouis-Anderle later discovered a disorderly conduct charge against them had been dropped.
This is just one of the claims detailed in the new lawsuit filed against Mayor Bill de Blasio, the City of New York, NYPD Police Commissioner Dermot Shea, Chief of Department Terence Monahan and several individual cops for their roles in hurting peaceful demonstrators during racial justice protests this year.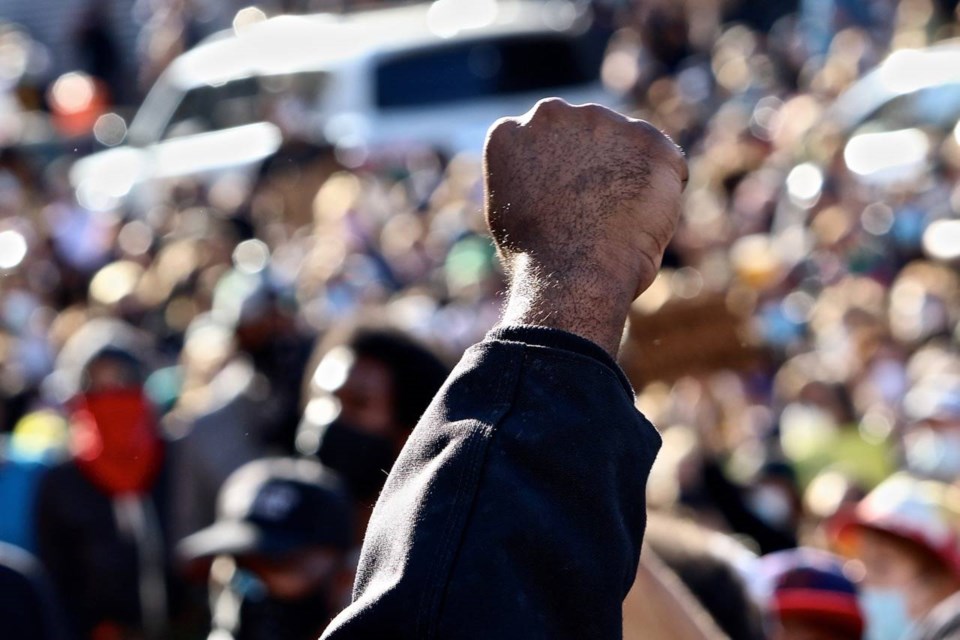 In the suit, 11 different people from across New York -- six Brooklynites -- allege they were variously shoved, pepper sprayed in the face, trapped and beaten with batons, and brutally zip-tied by cops while peacefully attending racial justice protests in New York City from May 28 to June 28 this year.
Protesters also allege they were humilated by officers - being misgendered, mocked for their race, yelled at and coughed on.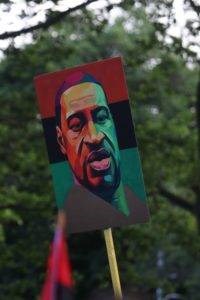 The plaintiffs represent the stories of an untold number of protesters who put themselves in danger to protest racial injustice this year (including Sen. Zellnor Myrie, who was pepper sprayed in the face May 29).
"When tens of thousands of New Yorkers took to the streets peacefully to protest police killings of George Floyd, Breonna Taylor and Ahmaud Arbery, the NYPD unleashed an indiscriminate and brutal wave of violence to punish protestors for demonstrating against police violence," New York Civil Liberties Union Executive Director Donna Lieberman said.
Instead of holding the NYPD accountable for the repeated abuses, the Mayor and the police commissioner "became the apologists in-chief," she said.
Three of the complaints occur at a protest in Mott Haven, the Bronx, on June 4.
At this time, the mayor had an 8 p.m. curfew in place for the city. However the complainants each separately allege they were surrounded by police at 8 p.m that night -- a technique known as "kettling" -- and were not allowed out, despite chanting, "Let us go." Police then allegedly charged captive protesters, punching them, pepper-spraying them and beating them with batons.
Jaime Fried, a trained nurse, was allegedly beaten and zip-tied, despite being clearly identifiable as a medic. Brooklyn's Julian Phillips, unable to breathe under falling protesters, feared he would break a promise he made to his sister to not get himself killed during the protests.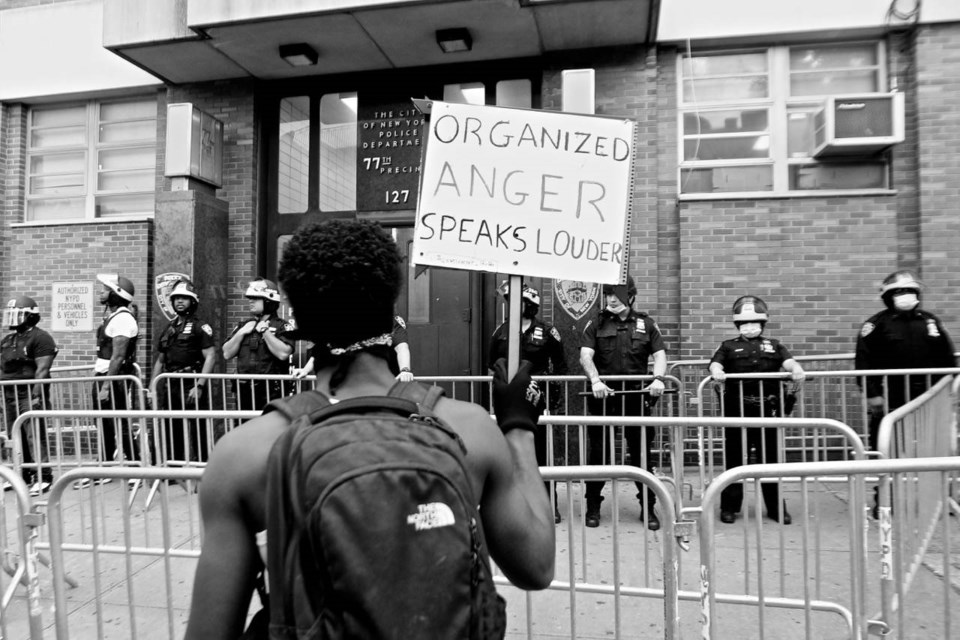 Some of the complainants noticed officers had concealed their badges with black bands over this period. Many noted officers weren't wearing masks, even though protesters were.
The suit alleges the mayor had advance knowledge of and participation in the planning and execution of the Mott Haven NYPD operation. At a press conference Monday, de Blasio wouldn't go into detail on the suit in proceedings, but said, "From what I've heard of the lawsuit's allegation, it doesn't sound right at all to me."
The NYPD said it would review the suit "if and when we are served."
The suit, filed in the Southern District of New York, requests a trial by jury. Plaintiffs seek a declaration that the City's violent response to protests was unlawful, as well as damages.
The Legal Aid Society was to the point in a tweet Monday: "We'll see the police and the mayor in court."