A hall in East Flatbush was transformed into a political power hub Tuesday night, as the GodSquad - a non-profit founded with a local police precinct held its 11th Anniversary dinner with the help of some of the state's top leaders.
New York Governor Kathy Hochul made the journey some 160 miles from Albany to be at the event, which celebrated the GodSquad's ongoing mission to decrease gun violence.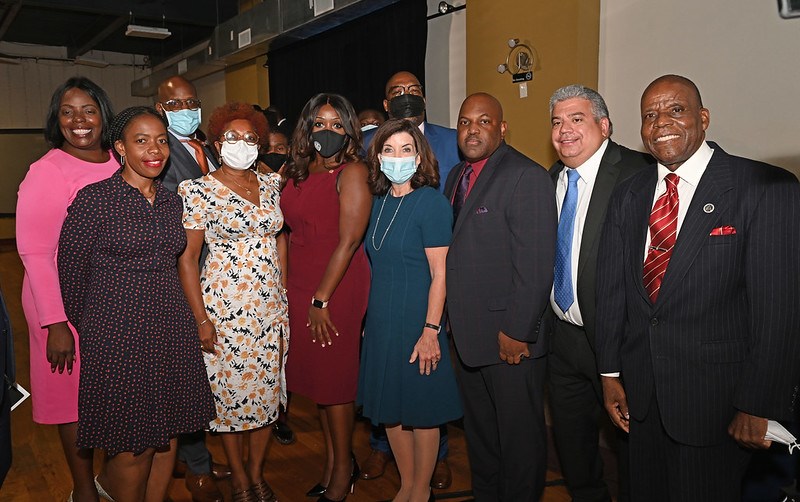 On a wooden stage in front of about 200 guests - including New York Attorney General Letitia James, Assemblymembers Rodneyse Bichotte Hermelyn and Latrice Walker, Public Advocate Jumaane Williams, District Attorney Eric Gonzalez and Councilmembers Farah N. Louis and Rita Joseph - the Governor said the work the GodSquad has been doing to reduce violence in Brooklyn was "extraordinary."
"It's people like you who show up in a time of crisis, when families are at their height of pain. When they've lost a loved one or someone is lying on the street after being a victim of gun violence.
"I know the passion that all of you members of the clergy bring to what you do every day. It makes a difference. People hope. It gives them the sense that they're going to be okay."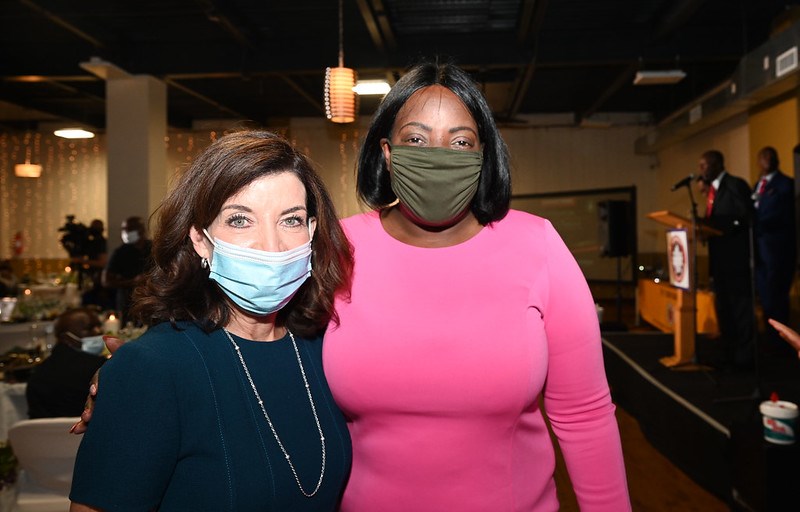 Earlier that day, she announced a new $23.7 million in grant awards across the state to combat the gun violence epidemic.
Of that, $16 million is going to fund workforce training and job placement programs in New York's 20 cities most impacted by gun violence. An additional $5.7 million in grants will go to provide sports, arts, civic engagement, skill development, and recreational programming in communities seeing high gun violence.
An additional $2 million will go to gun violence intervention programs, allowing them to train 39 new street outreach workers and violence interrupters.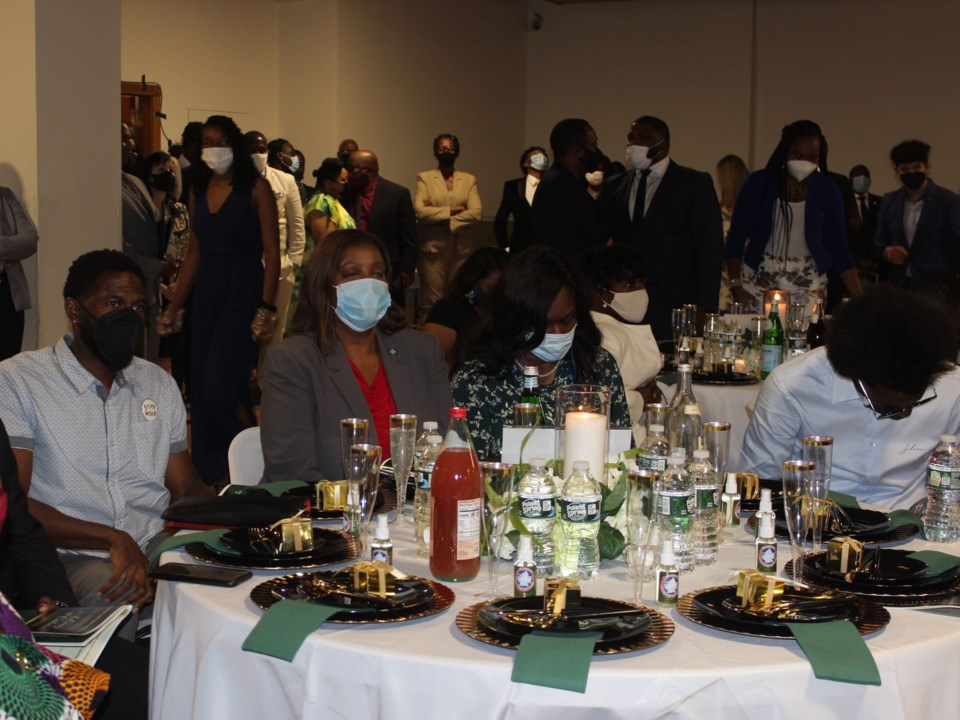 She said it broke her heart to know that Black children were ten times more likely to lose their lives to gun violence than a white child. "Every child matters," she said.
The GodSquad was founded in 2010 to help end gun violence. It consists of clergy members who serve as a liaison between the community and law enforcement at Little Caribbean's 67th Precinct. Recently, the GodSquad started Clergy for Safe Cities, a national coalition to support clergy-based gun violence prevention inititatives.
Tuesday's event also featured a number of awards.
GodSquad Board President Pastor Gilford T. Monrose was surprised with a video honoring his work, a standing ovation and a voucher for a vacation with his wife.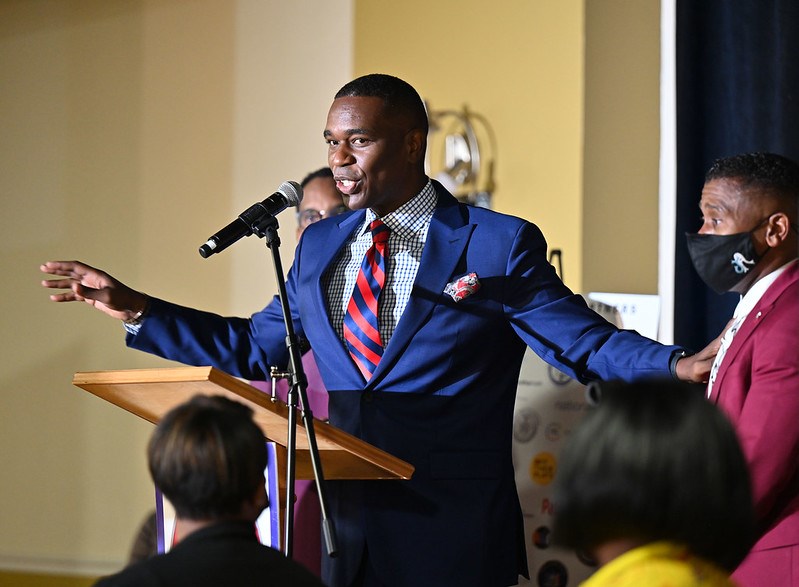 And Christopher Underwood, a young man who lost his brother to gun violence, was honored with a GodSquad Overcomer Award.
"It is pain that will never subside. But I choose to reclaim my pain and turn it into action," he said.
As of today, gun violence is down in Brooklyn on last year.
In 2014, New York began to implement Cure Violence, a program that treats gun violence as a public health issue. Today, the city has around 30 nonprofits doing the work, which varies from job training to reentry services for people coming home from prison.
In June, the de Blasio administration and the city council increased funding for anti-violence initiatives from $66 million to $136 million.