Inspired by a touching story between a student and teacher, nearly 30,000 people from across the city, state and country have donated to a GoFundMe for the Brooklyn Debate League (BDL), a free Speech & Debate program catering to students from the City's Public Schools.
As of Monday, donations to the league have topped more than $1.3 million and counting.
It's all thanks to a viral Humans of New York story that spread like wildfire earlier this month, placing the local league in the global spotlight.
The story was told from the perspective of Jonathan Conyers, a former student at Frederick Douglass Academy in the Bronx who excelled at Speech & Debate, thanks to the support of his coach DiCo, all while grappling with his parents' addiction.
"When you come from certain communities, it's nearly impossible to make it out by yourself," says Conyers, who narrowly escaped being sent to juvenile detention in the summer of 2009, the year before joining the debate team at his new high school.
When Conyers got to Frederick Douglass Academy the principal required Conyers to join an extracurricular activity, which ended up being the Speech & Debate club. There, Conyers met coach K.M. DiColandrea, known as "DiCo", who took him under his wing, motivating him to use his personal story as an asset in competition.
During his time at the Speech & Debate club, Conyers traveled the country with the team to compete in high-pressure tournaments. His strong suit was using his personal history witnessing drug addiction and violence in his neighborhood to add a first-hand experience element to his debates. He excelled at it, but not everyone was happy.
At one competition, Conyers lost a round when the judges felt he "used his personal story too much". DiCo, who had an always encouraged Conyers to use his experiences to his advantage, was furious, and told off the judges. At the time, Conyers found it funny, but he now sees it as one of the many times DiCo stood his ground to support his students.
"By me meeting Dico, I got access to a different world," says Conyers, who says DiCo's support of him changed his life. "I got to see Harvard, I got to see Columbia, I got to see Yale. I got to see a future in front of me that I thought was unattainable."
During Conyers' first year on the team, DiCo transitioned, empowered to do so by the bravery of his students. "I stopped being scared. And a big part of the reason why is because of the unconditional support of students like Jonathan and his friends," says DiCo. 'They were my biggest support system."
Conyers believes one of the reasons the story resonated with so many is because it shows a positive relationship between two different marginalized communities. "There's allies in all of us," says Conyers. "We can come from totally different backgrounds and still make a difference."
When DiCo left Frederick Douglass and began coaching debate at another high school, Conyers was crushed. He quit the debate team and almost didn't go to college. For years, he feared DiCo was disappointed in him. But the impact his coach had on his life never left him, and the two kept in touch.
Today Conyers works as a respitory therapist. He also serves on the board of BDL, where his responsibilities include getting funding for the league. Conyers had been in communication with Brandon Stanton, the author of Humans of New York, about writing a story on his life, but the story quickly became centered around his high school debate experience and relationship with his coach.
"Instead of doing a story on me, I thought it would just be more powerful to just highlight Dico," says Conyers.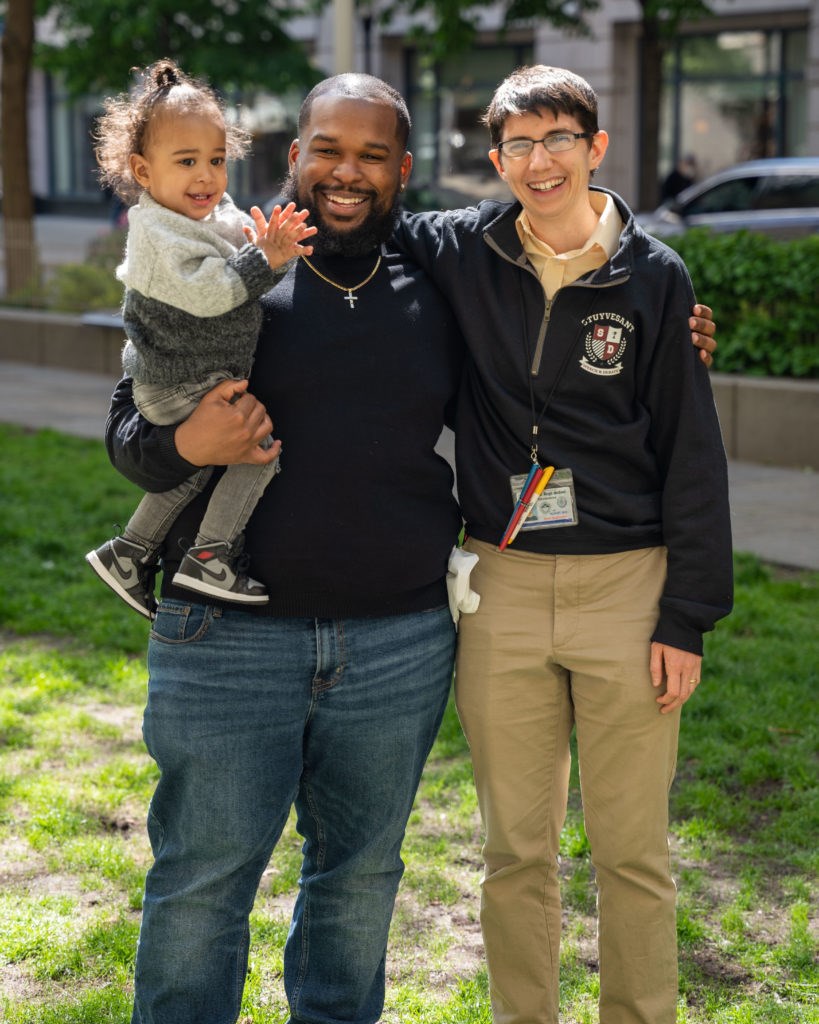 "I don't even think he realized the impact of his work, and that his efforts are not unnoticed, and it actually does change lives."
The story was published on Humans of New York on May 9, and instantly went viral. By the end of the next day, BDL's fundraiser had surpassed more than $500,000 in donations.
Conyers and DiCo knew the story was coming, but had no idea just how big it would be. "I was in hospital working so I was very busy with like patients and things like that. And then like I just could see people texting me like, "Hh my god, this is huge, this is huge" says Conyers.
"We can just dream bigger now," DiCo says of the donations. "I was just so moved by people's generosity and support."
The world of competitive Speech & Debate is known for being exclusionary, with teams that make it to national competitions largely hailing from overwhelmingly white, private and parochial schools.
DiCo founded BDL in 2017 after learning of exclusive Speech & Debate "academies", expensive programs where wealthy parents send their children to refine their skills years before debating at a high school level. The league trains kids from schools all across the city, some of whom are from schools with no Speech & Debate program.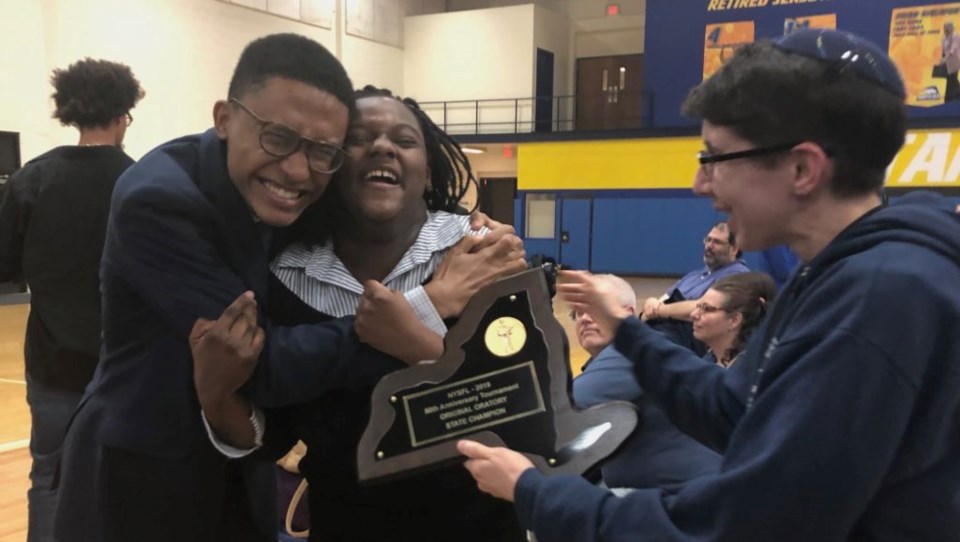 "That gap was already there. And then the fact that it was getting wider, because rich people were sending their middle schoolers to get a head start in sixth grade, it just made me really mad," says DiCo.
BDL offers free coaching and tournaments, and up until now, has in large part been funded by DiCo's own money, until now. DiCo is still processing the amount of donations, but has plenty of ideas for how to use the money.
"High up on that list of priorities is just outreach, getting more kids getting more schools, reaching into more communities," says DiCo.
Programming for BDL remains entirely virtual, with in-person events running the risk of spreading Covid through multiple schools. DiCo is planning BDL's first in-person activities for this August, where they'll host a summer debate camp.
"Opening your mind and being able to dream is something so huge that a lot of black and brown boys from poor areas don't get," says Conyers. "We all need to be heard, And I think every kid needs that."