MLK Day of service is approaching and already the "Divine 9" have jumped into action.
On Saturday, the Divine 9-- the nine historically black fraternities and sororities-- joined NYC Department of Social Services Commissioner Gary P. Jenkins at the Department education garage to package donations of clothing, footwear, and other needed essentials to individuals and families who are currently in the DHS shelter system.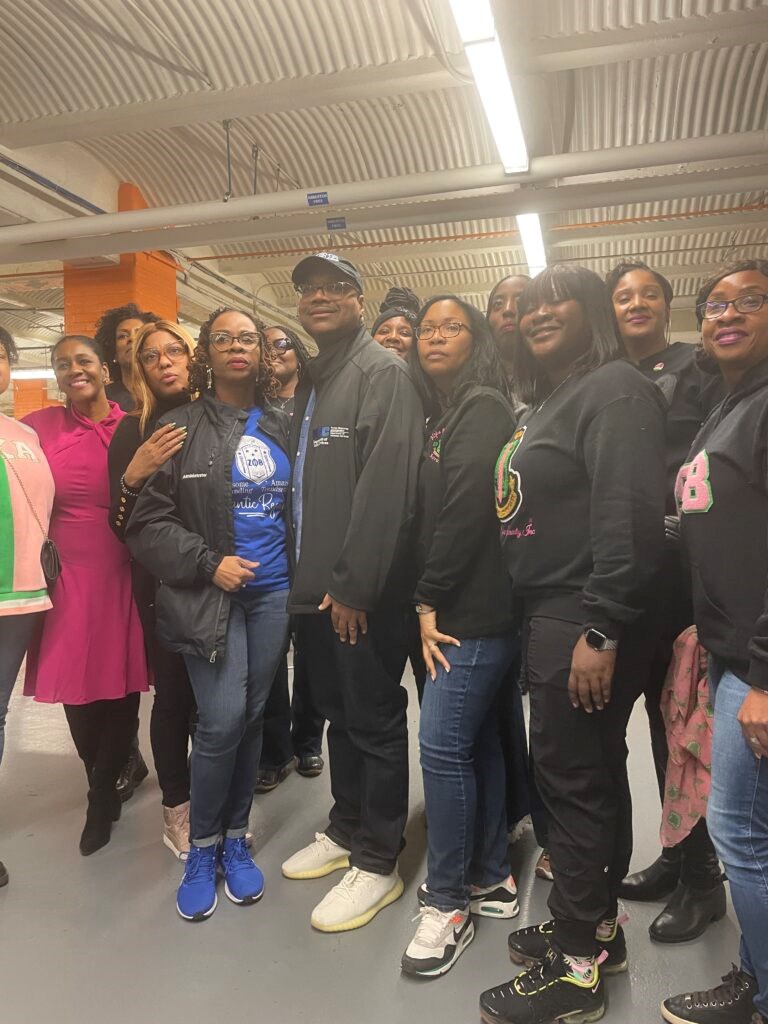 The volunteer effort was supported by donations from the Council of Fashion Designers of America (CFDA) and Uniqlo.
The Divine 9 include:
Alpha Phi Alpha Fraternity | Founded 1906, Cornell University
Alpha Kappa Alpha Sorority* | Founded 1908, Howard University
Kappa Alpha Psi Fraternity* | Founded 1911, Indiana University
Omega Psi Phi Fraternity* | Founded 1911, Howard University
Delta Sigma Theta Sorority* | Founded 1913, Howard University
Phi Beta Sigma Fraternity* | Founded 1914, Howard University
Zeta Phi Beta Sorority* | Founded 1920, Howard University
Sigma Gamma Rho Sorority | Founded 1922, Butler University
Iota Phi Theta Fraternity | Founded 1963, Morgan State University
Each of these fraternities and sororities is rich in history with a commitment to voluntarism; ties to one or more of these organizations may be found in many college-educated Black families in the United States. 
"The Divine 9 came together to pack and deliver these goods to the families throughout our shelter system," said DSS Commissioner Jenkins, who is a member of Alpha Phi Alpha fraternity. "Throughout New York City, we have approximately 400 shelters, and through the donations of Uniqlo and others, we are so grateful that folks have donated to these families who are need."