St. Francis College is moving into the new 10-story Wheeler building in Downtown Brooklyn, in a space that has been newly designed and customized for the school.
The college will move from its old location at Remsen St and open the doors to students at the new building on Livingston St in September 2022.
The move is part of the St. Francis College's new SFC Forward initiative, which aims to make the school more competitive by enhancing academic programing and the student experience.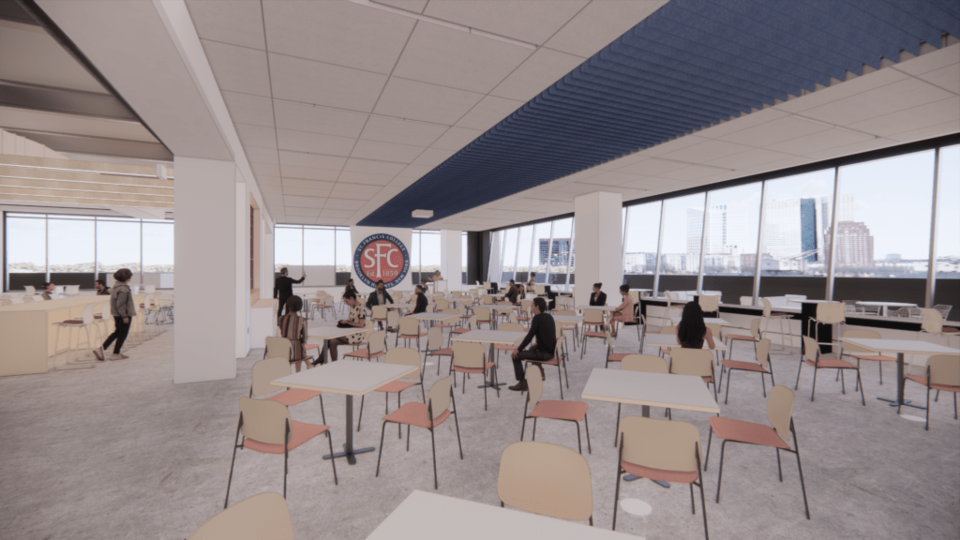 The college had 2,700 students in the fall of 2020, and the new campus has been designed to accommodate forecasts of 3,500 students being enrolled by 2026.
The building -- designed with input from faculty, staff, students and alumni -- includes flexible labs and classrooms with built-in technology; a 300-seat auditorium; a 260-seat cafeteria with servery and kitchen; a 32-seat tiered screening room; a 6,600-square-foot library with study and research spaces; a private outdoor terrace and access to a roof deck; two art gallery spaces; and gathering spaces for students.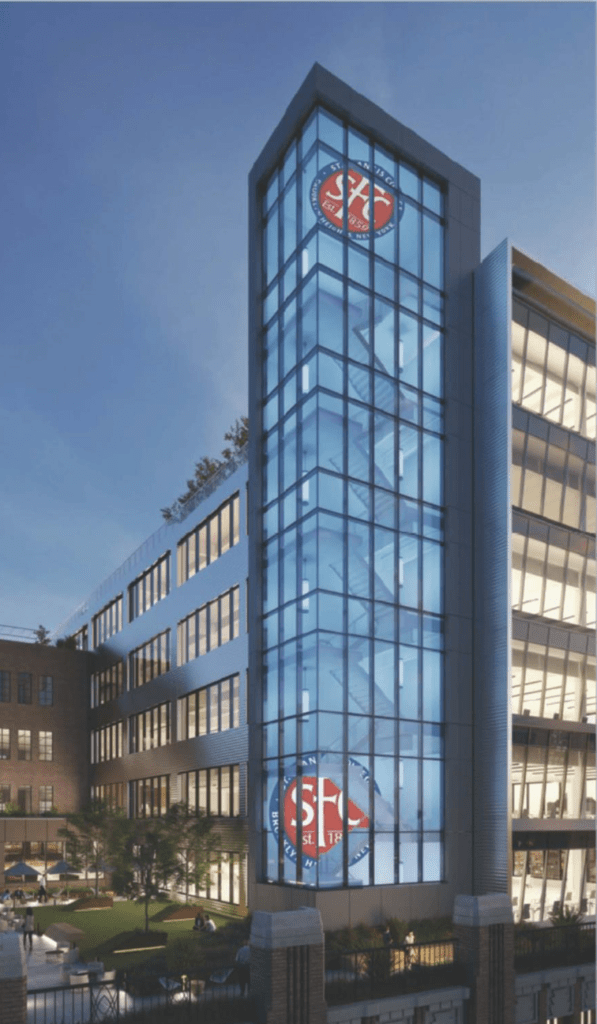 It will occupy about 255,000 square feet across the fifth, sixth and seventh floors The Wheeler building, and will include more than 2,600 square feet of programmable outdoor space. The recently completed 10-story Wheeler building sits above Macy's department store.
The college said in a press release that while the new campus does not include a gym or pool on site, the college was developing partnerships with nearby institutions to share indoor spaces for practice sessions and competitions.
The release said the school would continue to use various off-site playing fields and other spaces for its outdoor sports, and the athletics program would continue without interruption.
Along with the move, the 160-year-old college is introducing a range of new academic programs, with a focus on growing career fields, and is expanding opportunities for remote and online learning, the college said in a press release. The school will offer four new master of science degrees -- in exercise & sport science, special education, sports management and public health -- and will introduce new undergraduate programs.
"SFC Forward also deepens the college's commitment to champion a diverse and inclusive community throughout its curricula, programming, hiring and more," the release said.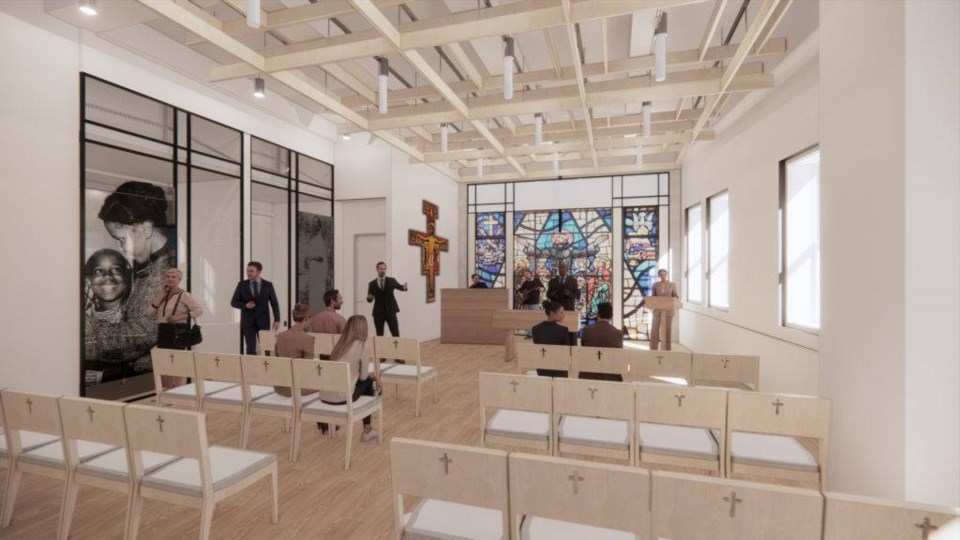 The school said Black and Hispanic students made up the majority of the student body, and international students — which make up 10% of the student body — come from more than 70 countries.
St. Francis College Chief Engagement and External Affairs Officer Monique Moore Pryor said: "Through an academic curriculum attuned to diverse voices, recruitment and retention of the very best employees of different backgrounds, and ongoing programming that promotes open dialogue, the college will continue to champion and grow our inclusivity with intent and thoughtfulness."
St. Francis College President Miguel Martinez-Saenz said for more than 160 years, the school had demonstrated a commitment to providing an unmatched private education in New York City.
"This is a historic moment to completely re-envision our campus and meet the needs of our community, and we are thrilled to continue offering a first-rate, affordable education in a modern, flexible and welcoming learning space," he said.