Saint Francis College, a 160-year-old college in Downtown Brooklyn, just got a major upgrade.
The Franciscan college moved from its longtime campus at 180 Remsen St., to 179 Livingston St., a new, state-of-the-art building with all of the trappings of a cutting-edge university. The school now sports floor-to-ceiling windows, open-concept meeting rooms, classrooms, labs and a high-tech library designed for research and collaboration.
SFC first announced the fully customized campus in May 2021, after nearly 60 years at its former location. SFC's new home was designed with the Switzer Group, a local, award-winning design firm.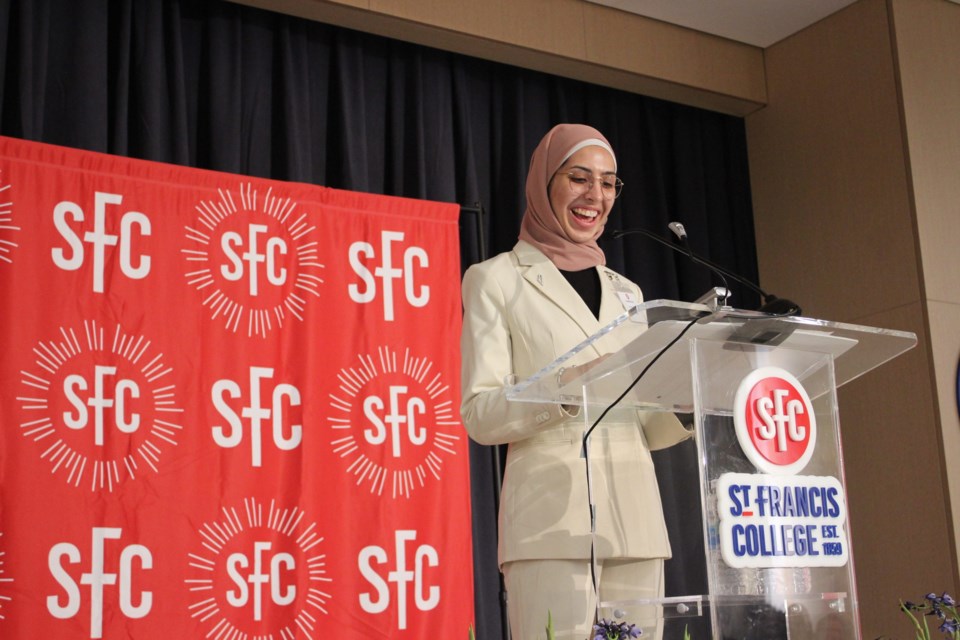 The most exciting part about the campus, SFC President Miguel Martinez-Saenz said, is that it is entirely student-centered to optimize learning and "educate the whole person." The school has ample space for studying and on-campus clubs like the Black Student Union.
"I say it all the time--we create conditions for students to make a living, but more importantly, what differentiates us, is we create conditions for students to understand what it means to make a life and what it means to be of service to others," Martinez-Saenz said.
"It's the highest calling we have as human beings. "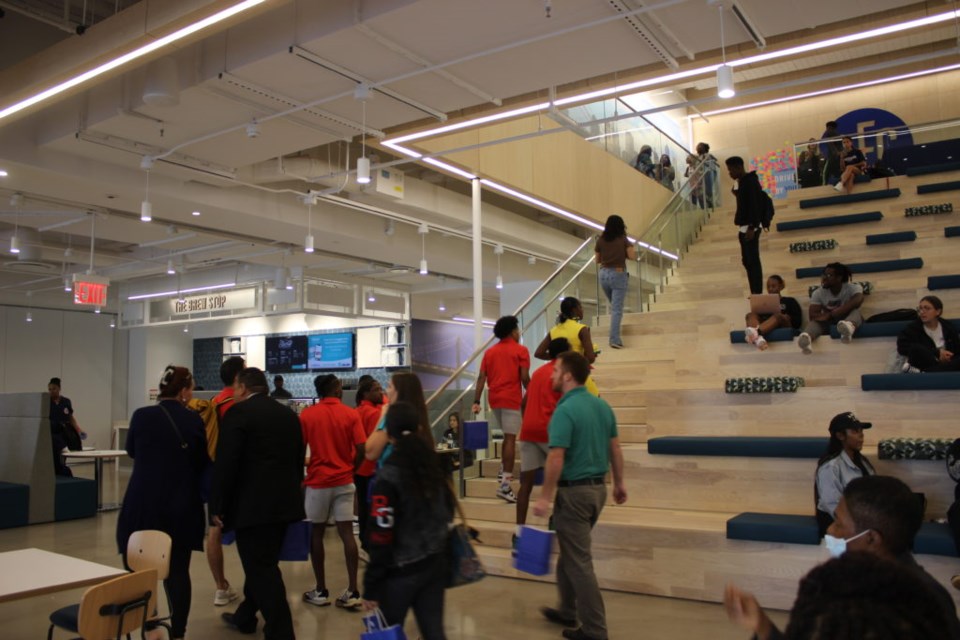 To honor the college's roots as an Irish and Roman Catholic Institution, two local high school-aged bagpipe players performed "Pomp and Circumstance," and a friar from the Roman Catholic Diocese of Brooklyn offered a blessing over the new building right before the ribbon-cutting.
To update the school's technology capabilities, State Senator Andrew Gounardes-- who represents represents Bay Ridge, Bensonhurst, Dyker Heights, Bath Beach, Gravesend and Marine Park-- announced that he secured a $225,000 grant to gift to the school.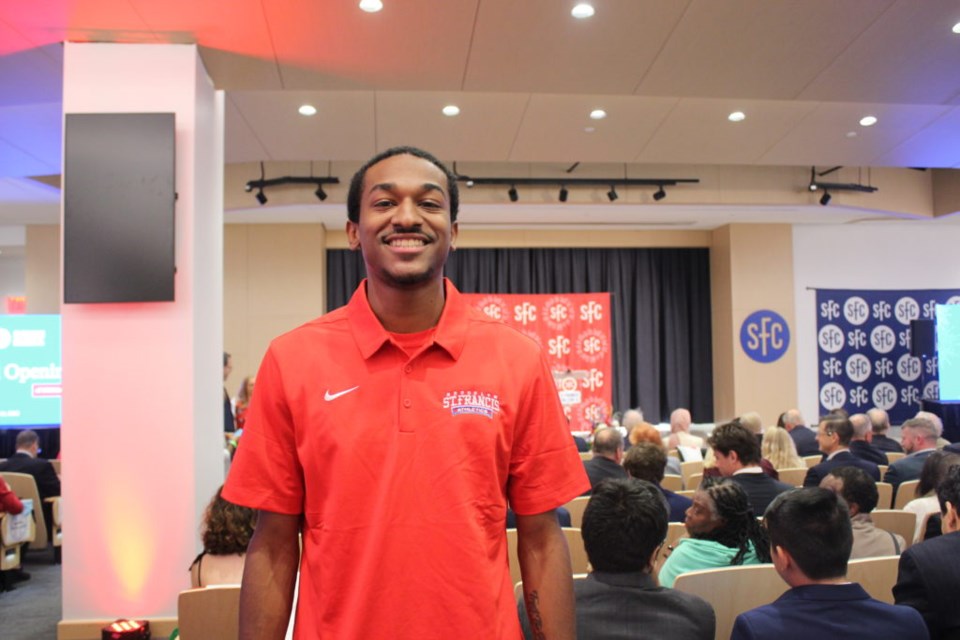 "I have the honor of representing the most Saint Francis College students of anyone in the legislature," Gounardes said.
"I'm incredibly proud of that. We've worked closely together and you've sent me phenomenal interns for my office."
While the school has its roots in Roman Catholicism, Martinez-Saenz said SFC has a commitment to diversity and inclusion that grows stronger each year, and that students, regardless of religious affiliation, thrive at SFC.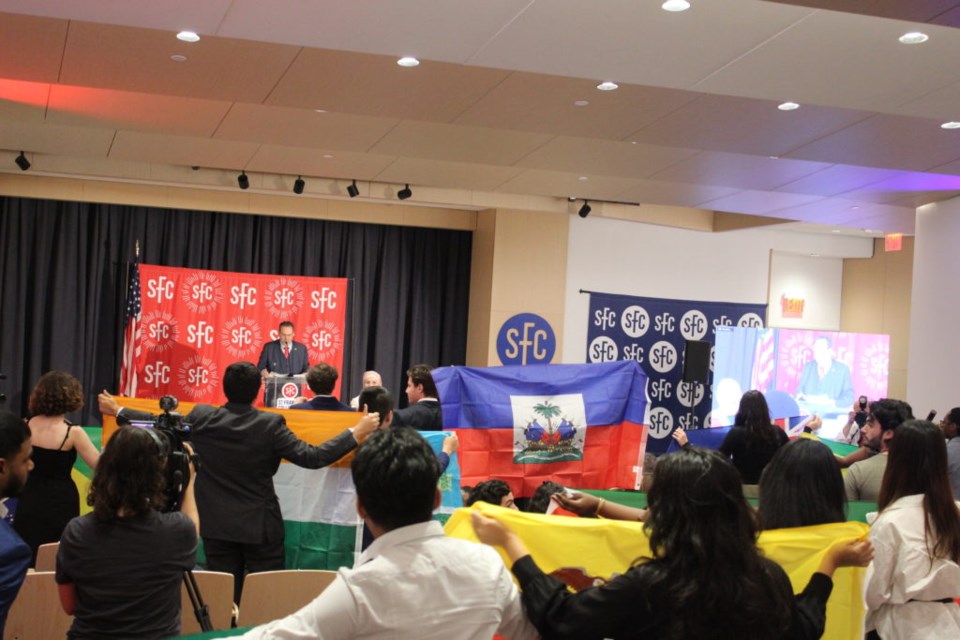 During his speech, he paused to let international students from over 20 countries hold up their nation's flag and cheer.
"The facility is going to finally match [the college's] heart," Brooklyn Borough President Antonio Reynoso told the BK Reader while walking around the new campus.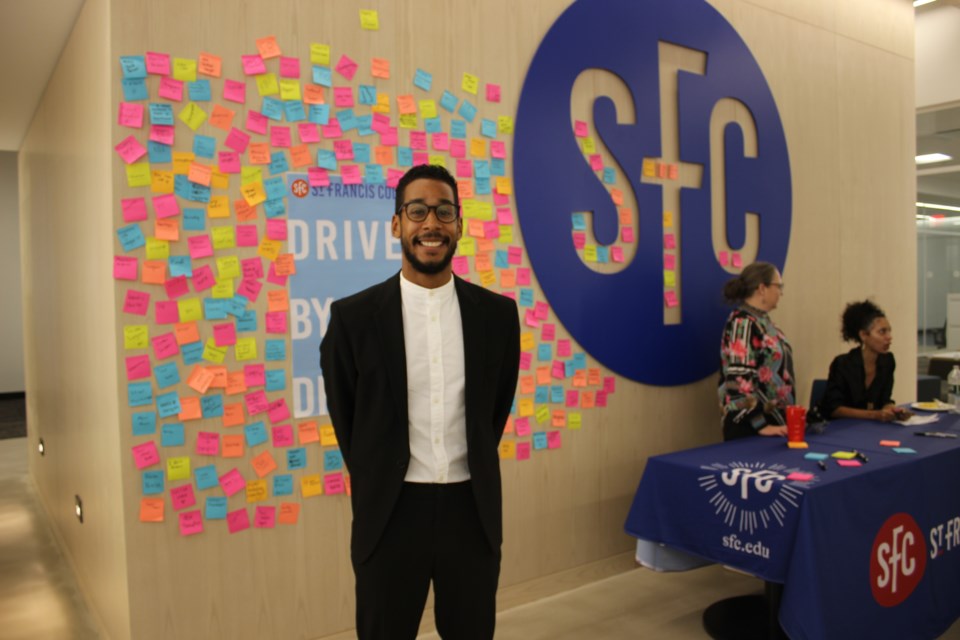 "This is a space where you want to stay to continue learning and building community. It isn't a space where you come, you learn and you go," Reynoso said.
"Building an educational environment, not only in the classroom but outside of it, is amazing. It Is a model for how we should be doing education in the borough. "