"I will graduate, I will graduate!" 11,000 New York City students chanted across the Barclays Center at the top of their lungs on Oct. 24, marking the start of the 14th annual I Will Graduate Program.
More than 179 New York City schools participated in the event, including dozens of educational and community leaders and politicians — all driven by the same mission to combat low graduation and attendance rates.
IWG Day is the organization's official pep rally and the culmination of a year-long curriculum co-founded by former music executive Tonya Lewis.
High-energy dance competitions, live DJs, and performances by artists like Ron Suno, Phresher, Young Devyn and Underrated Evolution kept the crowd on their feet, while hip hop headliners NLE Choppa and Fivio Foreign sent the students into a frenzy.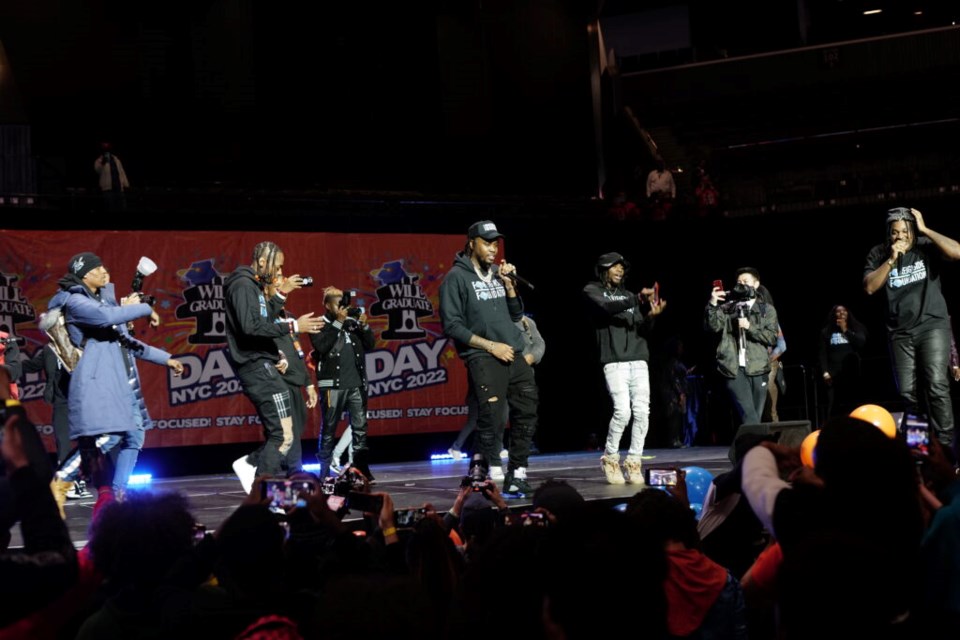 Students went lyric-for-lyric with Brooklyn rapper Fivio Foreign, as he performed his chart-topping hit, "City of Gods," an ode to NYC.
"This is important because everyone needs somebody they look up to and point them in the direction," he said, adding, "I ain't have that, so I'm here to give back."
Rapper NLE Choppa closed out his performance by reciting the IWG pledge, word for word, along with the students.
"I'm glad to be here and speak a positive light into the kids," he said. "It aligns with my purpose."
Both rappers said they strive to use their influence to support at-risk youth around youth literacy and other important nonprofit work.
Local leaders like Brooklyn Borough President Antonio Reynoso, NYC Council Speaker Adrienne Adams, NYC Department of Education Chancellor David Banks, and Public Advocate Jumaane Williams also took to the stage for the educational pep rally.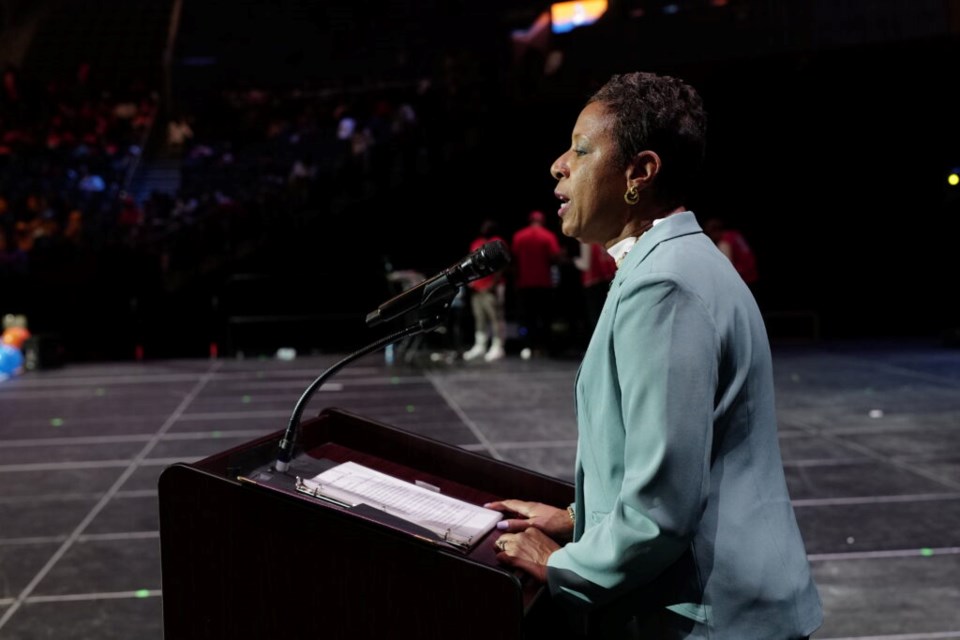 "I can't tell you how proud I am to be a supporter of this event," Reynoso said to the amped-up crowd.
"It's held of course in the greatest borough of the city of New York, and I'm proud of seeing all these young people's energy, all the stars that came out to show these kids that we care about their progress and their future."
Speaker Adams echoed similar sentiments: "I Will Graduate is a phenomenal organization that looks after our youth and our communities to make sure that we're teaching them excellence, how to succeed, and to know the greatness that's within themselves."
The keynote speakers addressed the crowd of 7th- through 12th-graders on issues that challenge many of today's youth, including mental health and gun violence.
"We never feel good about gun violence of any sort," Banks said.
"There's nothing more important than all of our young people being safe -- not just physically, but emotionally and knowing that they're something special."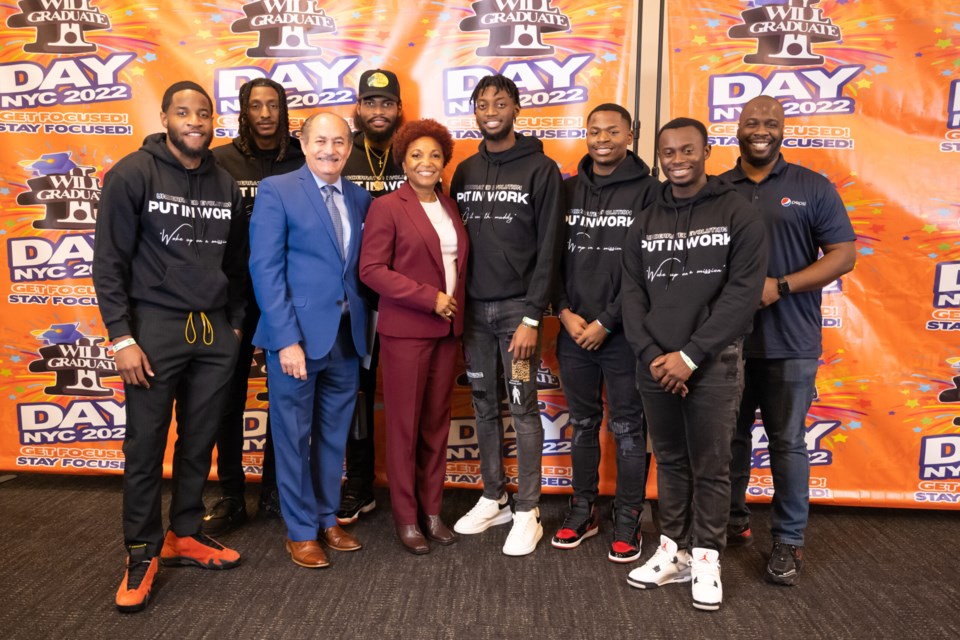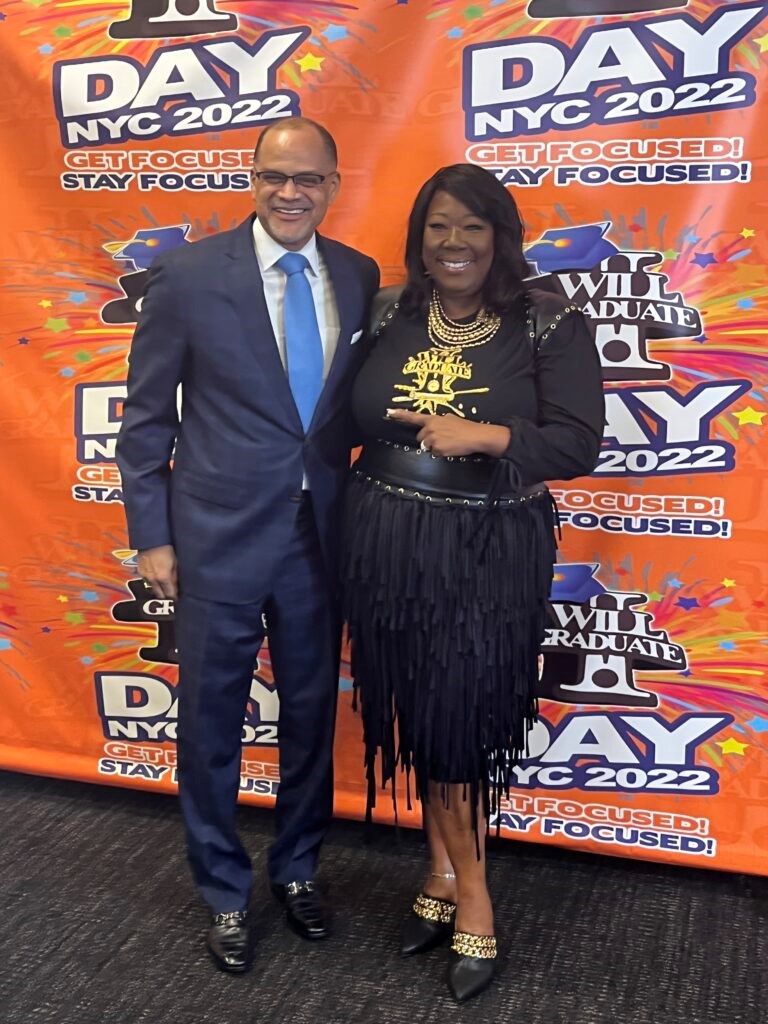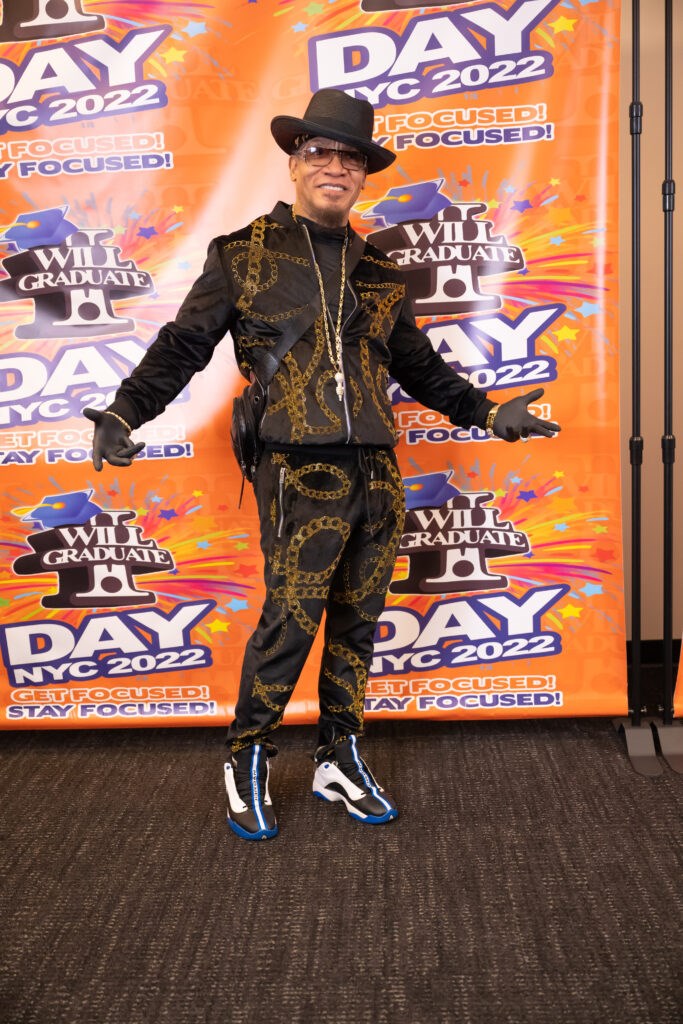 An event of this magnitude has been a labor of love since 2008 for Lewis, and her team, which she calls her "gladiators of education."
Maleek Lewis, who's been with the program for over a decade, said it took time and effort to coordinate the work across the boroughs.
"This isn't just an overnight event," Lewis said.
"It's been years of getting inside of the public schools, working with the principals, teachers, performing artists, running after-school programs, and getting the kids used to who we are — people who actually care about the community," said Tonya Lewis.
"It was an amazing turnout of students, politicians, celebrities, and different speakers that came out to show some love. I'm grateful that we were able to accomplish what we set out to do."