The first new Brooklyn Public Library branch in 40 years opened Tuesday on Adams Street in DUMBO.
The new branch is the 60th in the system and first new library built in Brooklyn since 1983, and it is part of BPL's effort to expand and revitalize its network to create modern, inspiring and innovative spaces to serve the next generation of library-goers, BPL said in a statement.
Linda E. Johnson, President and CEO of Brooklyn Public Library, said the new library, which will serve Vinegar Hill, DUMBO, and Farragut, was a model for all public libraries in the decades to come.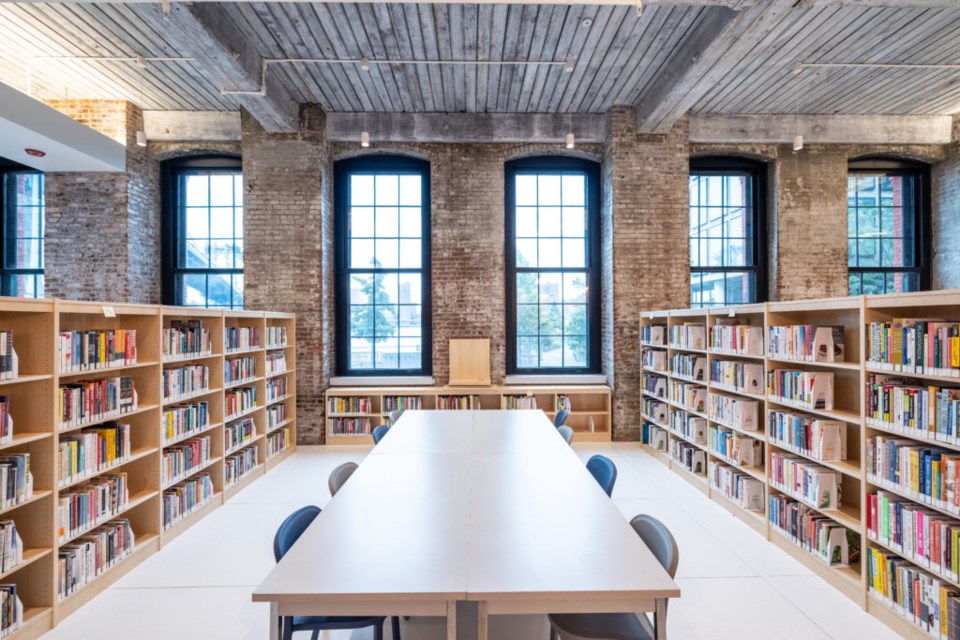 "We're grateful to our partners at WORKac for helping us realize a 21st-century library that's both artful and accessible, beautiful and versatile, and we can't wait for the entire DUMBO community to bring it to life," she said.
The focal point of the library is the bright, whimsical area for children, BPL said, which is elevated in the center of the library so younger children can see out of the large windows, for story time and play.
Teens have their own area to gather as well, part of a wider BPL initiative in libraries across the borough to provide a separate and safe area for teens to do homework and hang out.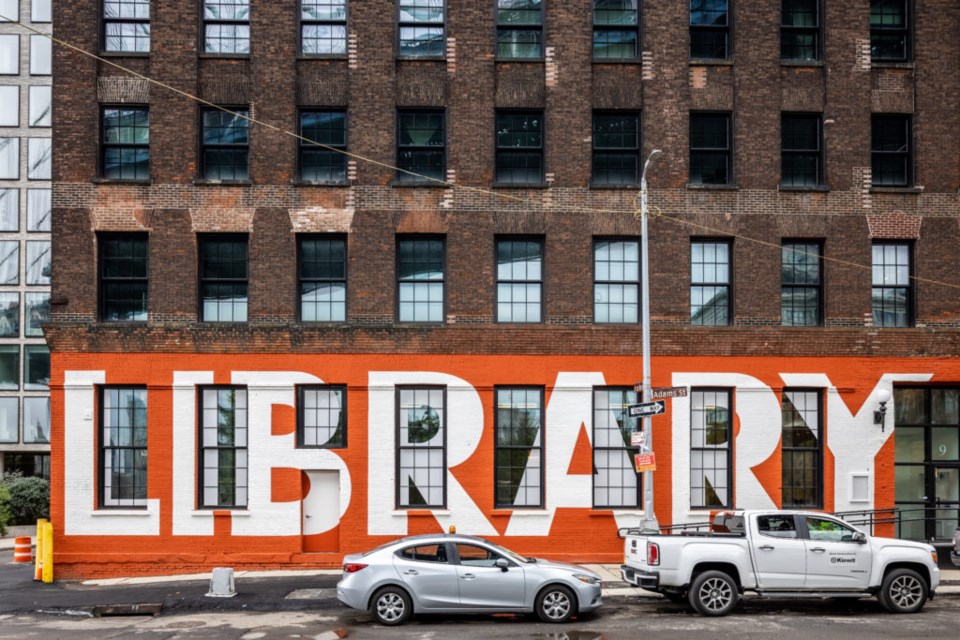 The library is located on the ground floor of a historic manufacturing plant and includes over 6,500 square feet of new public space to the area. In addition to books and resources, visitors will find meeting rooms and programming space with modern technology. The space looks over Brooklyn Bridge Park and has views of the Brooklyn and Manhattan Bridges and downtown Manhattan from 15-foot windows.
The library was designed by New York-based architecture firm WORK Architecture Company (WORKac), and built by Shawmut Design & Construction.
Two massive murals created by Link By Air are featured at the new library â€" reflecting the historic supergraphics which are iconic in DUMBO across the old manufacturing plants and warehouses in the neighborhood.
Behind the check-in desk, there is a wall-length pixelated mural showing large-scale plants and on the exterior of the building, bright orange lettering spells out Library.
Brooklyn Borough President Eric Adams congratulated BPL on the opening of the new Adams Street Library, and said it would expand its horizons and offer vital educational opportunities.
"A robust and equitable public library system is needed now more than ever, and BPL has consistently shown that it is committed to serving the needs of all Brooklynites -- no matter their background," Adams said.
This expansion is part of the largest spate of library redevelopment since the Carnegie era, BPL said in a statement. BPL has invested in narrowing a capital needs gap, enhancing branch library design, and updating aging infrastructure system-wide. The result of that work is that over a third of the community libraries in the BPL system are either in process of or slated for necessary revitalizing capital improvements.
Brooklyn Public Library has been widely recognized for its innovative approach to design and placemaking, with the renovation of Central, Rugby and the construction of the new Greenpoint Library and Environmental Education Center which was recently selected as a finalist for Fast Company's 2021 Innovation by Design Awards in the Spaces and Places category.