On Feb. 2, I attended the start of the 11th annual African American Conference on Disabilities, hosted by the Arizona Center for Disability Law, a subject that is very personal for me. 
Among minority groups, including women and people of color, disabled people are the most underrepresented in the workforce. As a new writer with BK Reader, I am a member of all three groups.
Growing up in East Flatbush, I was diagnosed with cerebral palsy at a young age due to premature birth. Cerebral Palsy is a group of permanent movement disorders that is caused by abnormal development or damage to a part of the brain controlling balance, movement and posture.
Many challenges I faced were physical: I had difficulty with activities including walking, talking and eating. Many years of physical therapy, with some occupational and speech therapy, have helped immensely to get me to where I am in life today.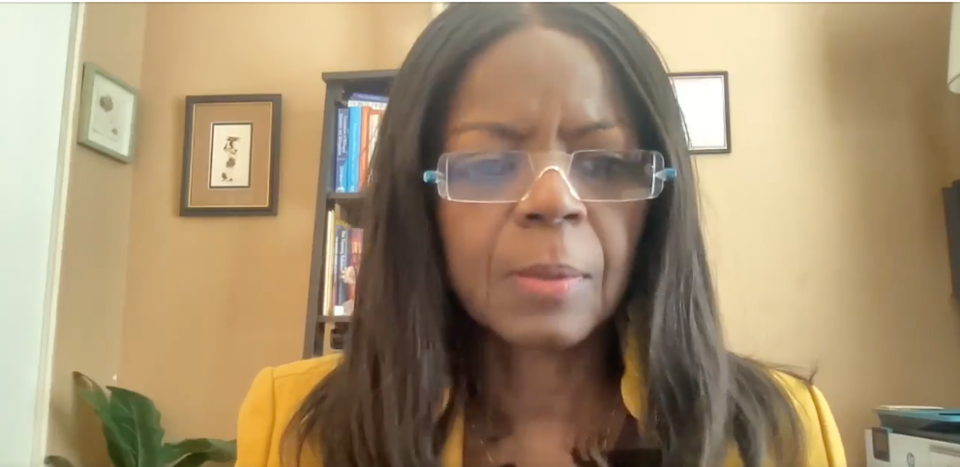 Attending the annual conference, I heard speakers address the intersection between race and disabilities and examine avenues for self-advocacy for members of the African American and disability communities.
Leading the first session of the virtual conference was Dr. Carolyn McCaskill, professor of Deaf Studies and director of the Center for Black Deaf Studies at Gallaudet University. McCaskill discussed the history, contributions and culture of the Black deaf community, and pointed out that oppression could influence everything deaf people experienced, leading to harmful outcomes.
"People want to be recognized for their uniqueness in the world," McCaskill said.
Something that stood out to me in her presentation was the discussion around the Black American Sign Language Project. The aim of the Black ASL project was to describe the linguistic features of the language used by African Americans who were deaf. The project found that Black deaf people in different age groups communicated differently using Black ASL.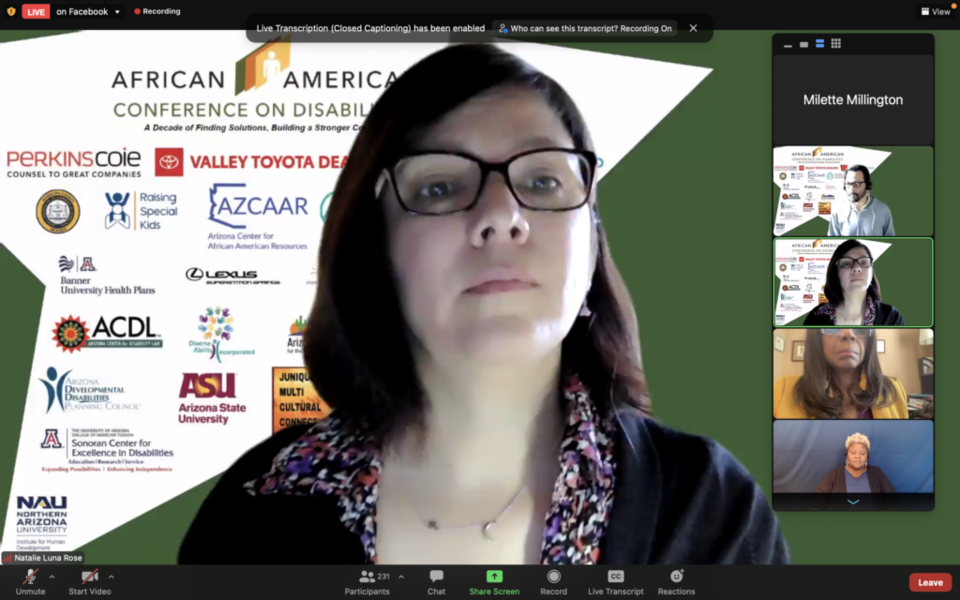 Assistant professor at California State University's Doctorate of Educational Leadership Program, Elizabeth Holliday Morgan, PhD, and community education specialist at University of California Davis' MIND Institute, Benita Shaw, led the second session.
The pair discussed what it was like for them, and other Black mothers, to have children on the autism spectrum. They emphasized the importance of advocacy, which they said was established by connecting and interacting with strong family and community relationships, along with knowledgeable networks of fellow mothers.
"Advocacy is very important for children. Every child needs an advocate," Morgan said.
The pair also talked about the different kinds of capital that exist in the Black community, including aspirational capital, which is about the maintenance of hopes and dreams. For Black mothers, Morgan and Shaw said motherhood capital and Black cultural capital were unrecognized, and that for the mothers it involved the life skill of code switching.
"At the end of the day, you are the captain of the ship, you are the most important puzzle piece," Shaw said on Black mothers' advocacy for their children.
To support ACDL and the work they do for people with disabilities, donate here. If you would like to attend future sessions, you can register here.