Victor Perry never imagined his love of professional wrestling would come in handy as a teacher.
That is until one fateful day when a student overheard him talking on the phone during his break. When Perry mentioned WWE star Bianca Belair, the student's ears perked up.
"He was like, "Huh? I like Bianca Belair. I like wrestling!" I was like, "No, you don't. Go back to work," said Perry, who teaches at KIPP AMP Middle School in Crown Heights.
Sometime later, Perry won tickets to WWE Raw, a televised professional wrestling show, and got to take the student. When word spread to other students, they began talking to Perry about their own interest in wrestling. The teacher got the idea to create a "wrestling club". Not one where students physically wrestle, but where they gather to watch WWE matches and study their legendary storylines.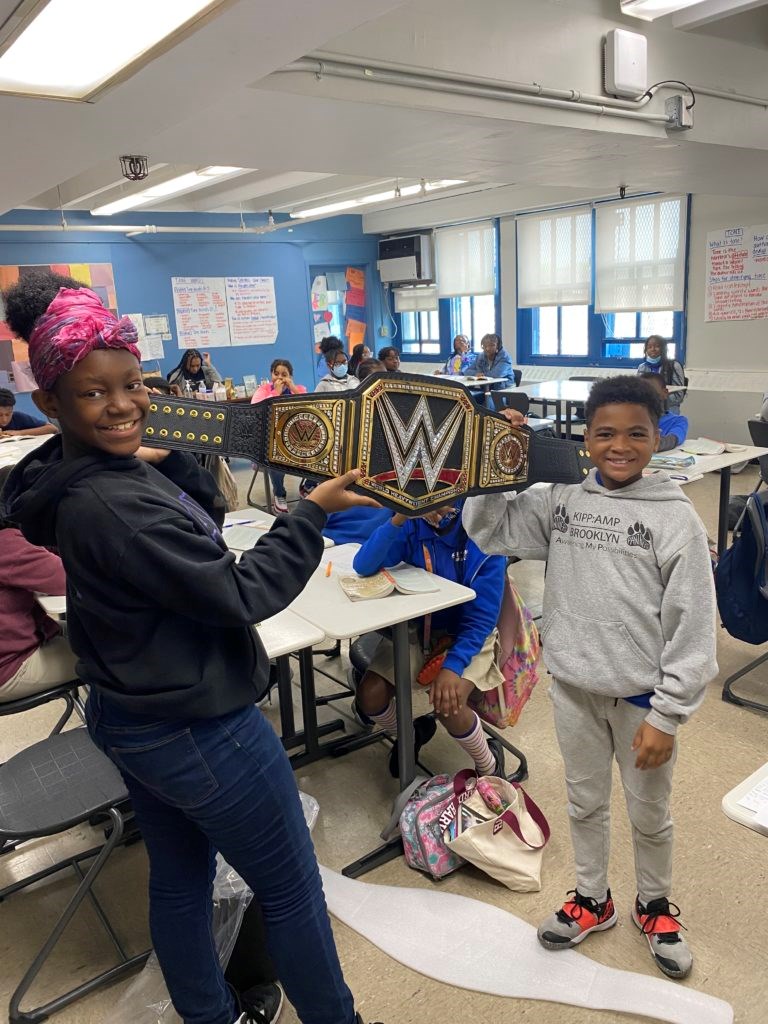 "When we first started out, it was around five kids. And it grew because I was strategic with what I showed them," said Perry, who has been a fan of professional wrestling since his own childhood.
Perry showed the students matches of Black WWE stars like Sasha Banks, Carmelo Hayes, Bianca Belair and Naomi. The students, able to see themselves in the wrestling stars, told their friends about the club, and it quickly grew to nearly 40 kids on the roster.
Soon, Perry noticed the enthusiasm of the students when watching the matches and decided to post clips of their reactions on social media, tagging some of the WWE stars.
The clips gained traction, and the attention of WWE stars and fans.
"And then before I knew it, every time we watched a match, I just filmed it and posted it and tagged the wrestlers," said Perry. "To me it felt normal, but to them it was such a unique thing. A lot of people reached out and said they wish they had this when they were growing up, they wish they had a teacher that they could relate to in this way."
One of the stars who saw the clips was Sasha Banks, a five-time Raw Women's Championship winner. "Sasha saw it, and she tweeted us and was like, 'Oh my gosh, I gotta come to this school,'" said Perry.
When Banks visited the wrestling club in May, Perry says the students were elated, but remained composed, each waiting for their turn to speak with their idol.
"I don't think I've ever heard kids scream that loud before," said Perry. "That was probably the best experience I've had as a teacher, outside of my kids passing their state test."
Today, the club has evolved from simply watching matches and studying WWE storylines to the students writing their own storylines and coming up with their own ficticious wrestling personas.
Perry prioritizes teaching students about the behind-the-scenes roles that go into making a company like WWE, showing students how they can be involved with wrestling even if they don't want to be a wrestler themselves.
"There's so many roles within Pro Wrestling that I want all my students in the club to know, because they're so talented," said Perry.
For Perry, the club is about more than spreading his love of WWE, it's also about instilling a sense of confidence in the kids and giving students an opportunity to connect with their peers in a deeper way.
"It's not just about pro wrestling at this point, it's about the entire kid, and making sure the entire kid is ready for the real world," said Perry. "It's also just a place for them to feel safe and not in the streets. Because this age is the perfect age for our Black and Brown kids to get lost to the streets, and we don't want that."
Now, Perry is fundraising to take the club to WrestleMania, the world's largest professional wrestling event, next year in LA. So far, he's raised more than $5,000 of his $15,000 goal.
"I wanted to get as many kids as I possibly can because it is a once-in-a-lifetime opportunity. And it's something that I know will stick with them for the rest of their lives." said Perry.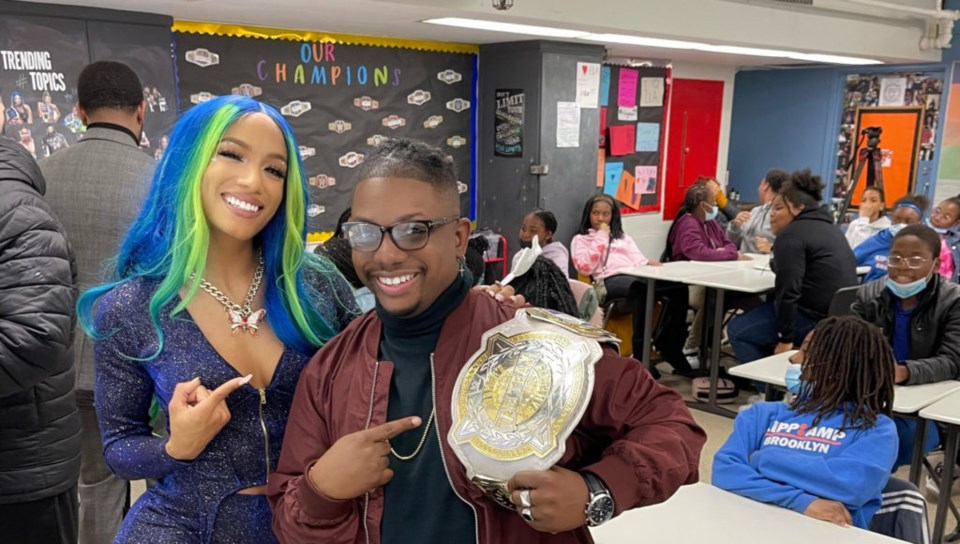 But why do kids love wrestling so much? Perry says WWE's mixture of talented wrestlers and easy-to-follow storylines both on stage and behind the scenes allow kids to identify with characters and imagine a larger-than-life world they can identify with.
"It's like your favorite action movie, but it's not a movie," said Perry. "When you go to the theater to watch your favorite action movie, the magic lives in the theater. When you watch pro wrestling, the magic lives within you."