The prestigious baby-friendly designation recognizes hospitals that promote breastfeeding and mother-baby bonding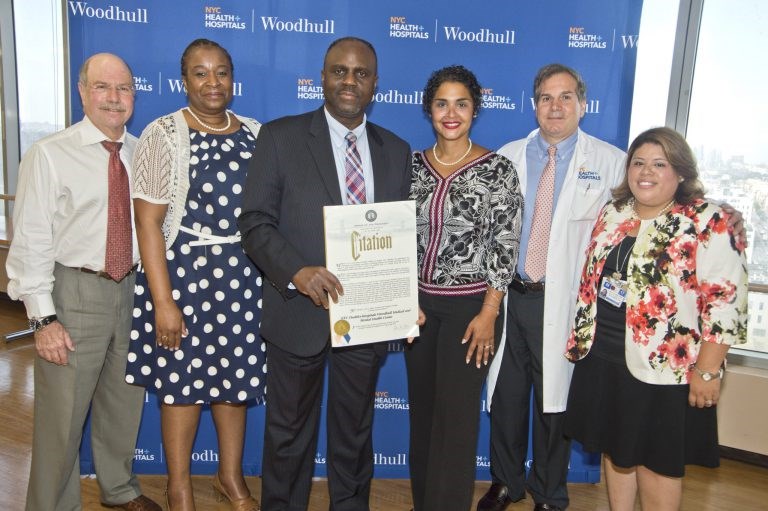 As the first hospital in Brooklyn, Woodhull Hospital received the coveted baby-friendly designation.
Awarded by Baby-Friendly USA, an initiative of the World Health Organization (WHO) and the United Nations Children's Fund (UNICEF), the designation recognizes hospitals that encourage and promote breastfeeding and mother-baby bonding.
The Woodhull maternity care team of doctors and nurses, joined by State Assemblywoman Tremaine S. Wright, Brooklyn Deputy Borough President Diana Reyna, other representatives and patients, gathered on Wednesday to celebrate this exceptional achievement.
"This initiative empowers women to make educated decisions about their infant-feeding practices," said, Brittany Wright, MPH, breast feeding facilitator at NYC Health + Hospitals/Woodhull. "It is a building block toward improving the long-term health outcomes of the community."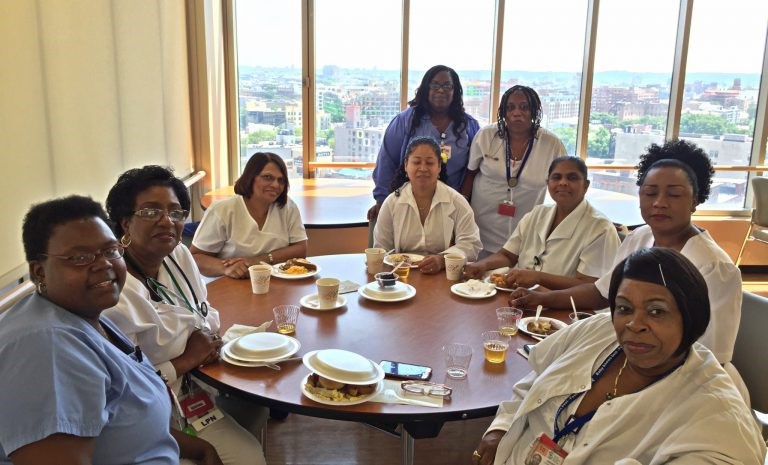 The team at Woodhull went on an 11-year long journey with intensive training for staff members of various units, implementing strict audit processes to assure quality in performance and developing a holistic approach to maternity care. To earn the designation, the hospital had to meet patient care standards such as:
· A comprehensive education program that offers mothers the information, confidence and skills needed to successfully initiate and continue breastfeeding;
· Immediate skin-to-skin contact for mother and baby after birth, and 'Kangaroo Care' which allows for the entire family to be included;
· Intensive education of both patients and hospital staff about the important benefits and management of breastfeeding;
· Rooming-in policies allowing newborns to stay with mothers 24 hours a day;
· Provision of information and connections for breastfeeding support groups in the area.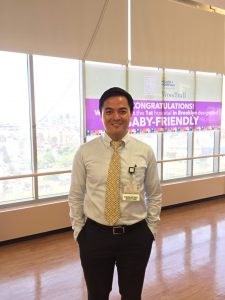 The journey, while long and challenging, was well worth it: It created an exceptional team with great knowledge and pride in their care; increased patient awareness with regards to breastfeeding and mother-baby bonding; and improved all-around health outcomes.
Doctors and nurses confirmed, a "social transformation" took place that extended and reached far beyond the hospital's walls, into the community.
"Everybody knows Breastmilk is good for the baby, but it doesn't mean anything if you don't put actions behind those words," said Neonatologist Dr. Alexander Rodriguez who initially joined the initiative because he "was tasked to do so," to quickly become a baby-friendly champion. "Those little steps we took, one by one, they have become a social change affecting mothers and families beyond their stay in the hospital, they are impacting entire communities as they return home."
Woodhull Hospital 13 maternity facilities in the New York City metro area with the baby-friendly designation, and among 21 in the entire state of New York. The baby-friendly team has little time nor desire to rest on its laurels: August is Breastfeeding Awareness Month, and a full program of events and activities, including a baby walk and a community baby shower, are planned to keep staff, patients and the community engaged.
"Your transformative work that empowers and supports healthy women, healthy children and healthy families throughout this community, theses are the stories we need to share with each other," said Assemblywoman Tremaine Wright in closing. "As Central Brooklyn kicks off its Vital Brooklyn initiatives, we beam with pride as you take the lead, and we thank you for being champions of health."