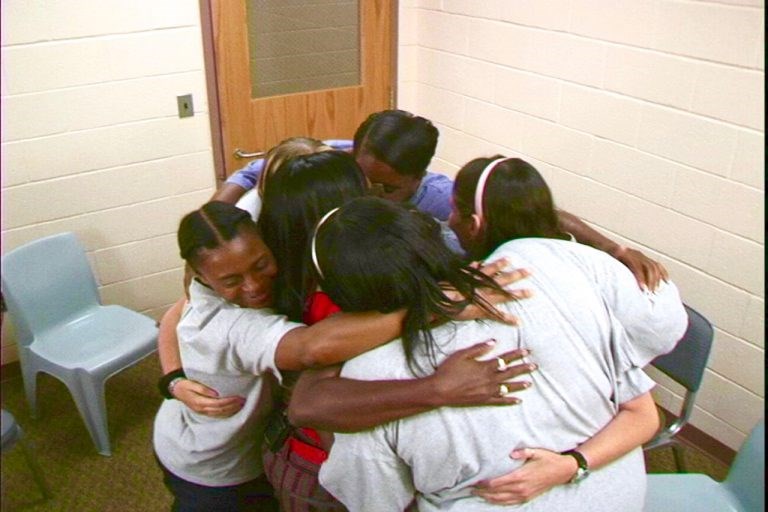 May is Mental Health Month!
The Healthy Start Brooklyn Community Action Network will celebrate Mental Health Month with three free activities in East Brooklyn beginning Friday, May 19, through Saturday, May 20.
The goal of this "Wellness Weekend" is to break the silence around mental health and to encourage mental wellness for all community members. The weekend will kick off with a screening of the award-winning documentary film "Healing Neen" on Friday, May 19, at the Gregory Jackson Center in Brownsville. The film's star, Tonier Cain, will deliver a keynote address and host a discussion with attendees about the importance of trauma-informed care.
On Saturday, May 20, HSBCAN will host a March for Mental Health and the 2nd annual Family Wellness Fest. More than 200 attendees and vendors are expected to partake in activities ranging from meditation, yoga, and other stress-relief activities to fitness demos, healthy cooking demos, children's activities, and more.
"We are excited to build upon the momentum of last year's Wellness Fest and the opportunity to expand it to include a film fest and mental health march. We hope this event will enable us to educate new audiences about the healthy resources available to underserved residents in Brooklyn," says Stephanie Gillette, Community Action Network Coordinator for Healthy Start Brooklyn.
The 2017 Wellness Weekend includes:
Friday, May 19, 4:00pm — 7:00pm
Screening of Film Healing Neen and Discussion with Tonier Cain, the subject of the documentary, at the Gregory Jackson Center for Brownsville, 519 Rockaway Avenue, Brooklyn
Saturday, May 20, 11:00am — 12:00noon
March for Mental Health. Step off from Van Dyke Community Center at 392 Blake Avenue, Brooklyn
Saturday, May 20, 12:00 noon — 4:00 PM
Family Wellness Fest at the Van Dyke Community Center, 392 Blake Avenue, Brooklyn