Actor and comedian Tracy Morgan joined GrowNYC, NYC Parks, Councilmember Robert Cornegy and the community-at-large to celebrate the new and improved Hattie Carthan Community Garden in Bedford Stuyvesant.
Environmental nonprofit GrowNYC partnered with television network TBS, home of Morgan's hit show The Last O.G., and NYC Parks to give the garden a much-needed overhaul.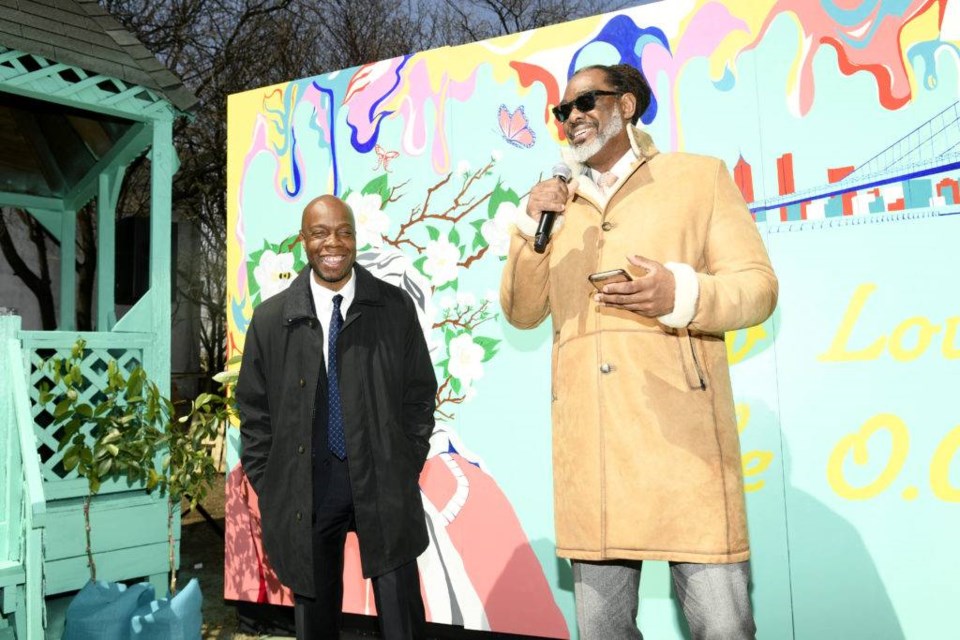 Now, just in time for spring, the garden boasts 30 new garden beds, 25 new benches, picnic tables, new plants, soil, seedings as well as a new mural celebrating Hattie Carthan, painted by Bed-Stuy artist Tiffany B Chanel.
"For decades, the Hattie Carthan Community Garden has been a fixture in the neighborhood," said GrowNYC President and CEO Marcel Van Ooyen. "We're so grateful to TBS for supporting this renovation so that it can increase access to healthy foods for Bed-Stuy residents while also providing a beautiful green space, for decades to come."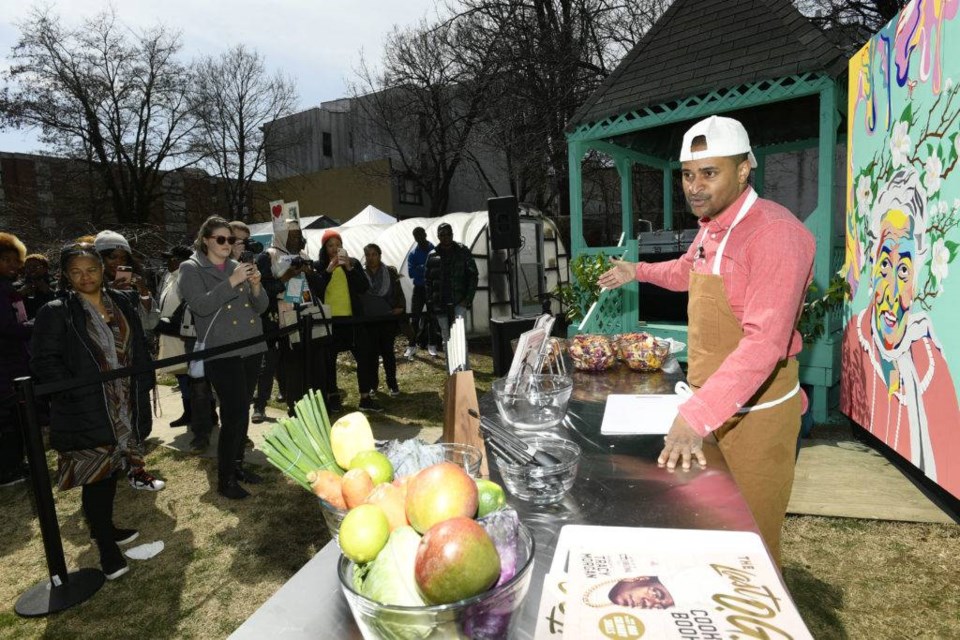 The Hattie Carthan Community Garden is one of the largest in Brooklyn, containing multiple growing areas that are maintained by neighborhood residents throughout the growing season. Named after Hattie Carthan, an environmental and community activist known as 'the Tree Lady of Brooklyn' for her tireless fight to bring trees to Bed-Stuy, the garden operates a youth program and a seasonal community-based farmers market.
A garden fest wouldn't be a party without food: Free bites and drinks were provided by Brooklyn-based Carnal and Drive Change, a food truck and service company that employs the formerly incarcerated to train them for job opportunities in the culinary industry.
And James Beard-nominated Chef Joseph "JJ" Johnson led a healthy cooking demonstration using fresh organic ingredients. Visitors also participated in a volunteer station set up by Feeding America and City Harvest to help pack bags of produce that were distributed to Brooklyn soup kitchens and food pantries.
"Hattie Carthan Community Garden is a beacon of light in Bed-Stuy, spreading awareness about the benefits of growing your own food, community advocacy and positive environmental impacts," said NYC Parks First Deputy Commissioner Liam Kavanagh. "Thanks to this generous renovation, NYC Parks GreenThumb and GrowNYC can continue to partner with local residents of all ages to ensure Hattie Carthan remains a vital resource and peaceful respite."