Fifth Avenue Committee, Inc. is hosting the second in a series of workshops that will help residents successfully complete applications for the hundreds of units of affordable housing going up now in the Downtown Brooklyn and D.U.M.B.O. areas.
FAC is a community organization in South Brooklyn that advances economic and social justice by building vibrant, diverse communities where residents have genuine opportunities to achieve their goals, as well as the power to shape the community's future.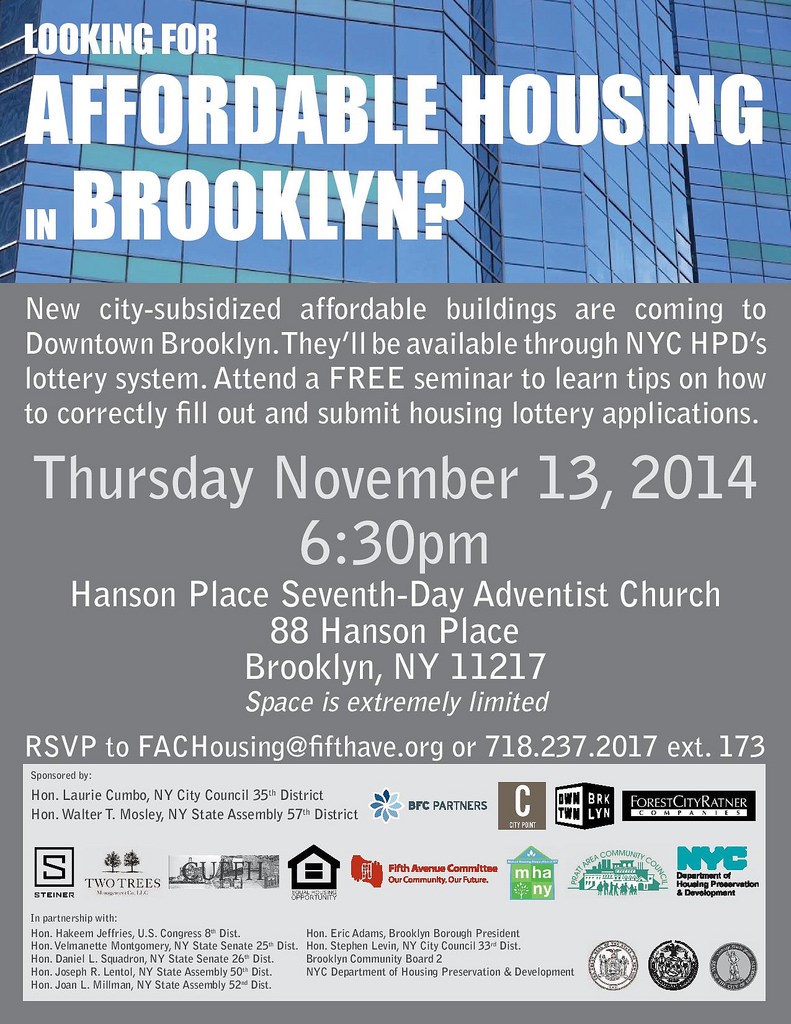 Thousands of residents apply for these affordable housing opportunities, but far too many are rejected for reasons as simple as incomplete applications or applications with incorrect information.
City Councilwoman Laurie Cumbo (35th District) and State Assemblyman Walter Mosley have joined with FAC and other local community development organizations to help the residents in the districts they represent take full advantage of the affordable housing opportunities being made available to them right now!
The first workshop was a tremendous success. However, the line was around the corner and many people did not make it in. If you were one of those who could not attend for whatever reason, here is your second opportunity. Do not miss it!
The second in a series of workshops on affordable housing will take place this Thursday, November 13, 6:30pm, at the Hanson Place 7th Day Adventist Church, located at 88 Hanson Place. Space is limited, so if you are interested, make sure you RSVP toFACHousing@fifthave.org.