The story of a missing Crown Heights kitty has sparked heated discussion among Brooklyn cat lovers, with some saying a rising interest in helping strays has seen their pets "cat-napped" by people who think they're doing the right thing.
After Crown Heights resident Melissa Walker posted about her pet cat Kitah being taken to a shelter by a rescuer, the Bed-Stuy community Facebook page erupted in comments.
At least seven people in Crown Heights and Bed-Stuy reported cats being taken recently by people mistaking them for strays.
Some point the finger at an increase in feral cat rescue efforts in gentrifying neighborhoods, leading to pet cats that roam outside being mistakenly 'rescued' by those believing they are abandoned or stray.
However, local rescue groups are warning the community not to jump to conclusions, and to see the 'cat-nappings' as the rare exception to rescuers doing good work in the community.
Melissa's story
Walker said her cat was taken by a woman working for a rescue at the start of this month.
The 43-year-old veteran said she'd noticed a woman coming into the private yard of the three-unit building she lives in around March 22, and leaving cat food.
Construction workers told her the woman was trying to rescue a pregnant cat, so Walker put up a note on the fence asking her to stop, fearing it would attract strays.
Her own cat Kitah -- who is chipped and spayed -- had sunned herself and played in Walker's enclosed yard at will over the last seven years since she adopted her, and had always returned.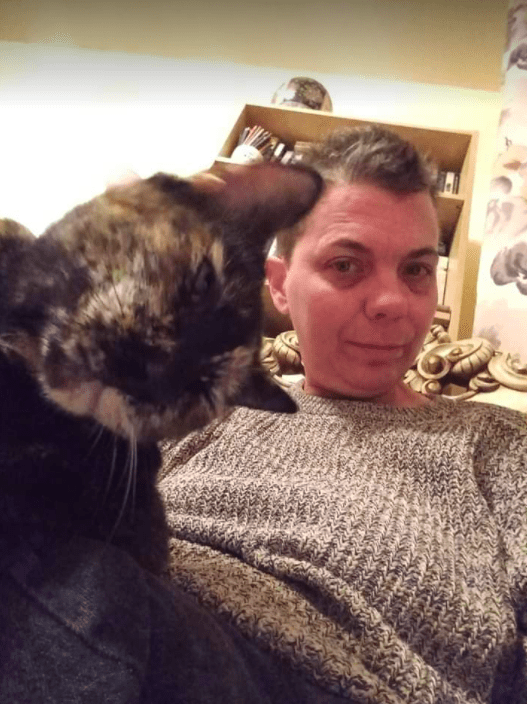 But around April 1, Kitah went missing. Walker was distraught.
"I am a 12 USMC and ARMY veteran with a tour in Iraq. Kitah and I survived a fire together six years ago and I had stage 3 cancer in 2019 - 2020. So she is my old lady who has been my constant," she said.
Walker posted in community pages, checked ASPCA groups and started looking for the woman who had been putting cat food in her yard. On April 6, the woman reappeared at the property, and Walker went running out to ask if she'd trapped a tortie cat.
"She said yes," Walker said. "Explained she was new to Crown Heights and was strolling the area to get a 'feel for' where cats are in need." Walker said she apologized profusely and told her Kitah was in New Jersey, and shared her number.
The situation intensified when the woman stopped taking her calls, Walker said, but she eventually ended up connecting with the shelter that had Kitah and picked her up from Woodbridge, New York, on Saturday.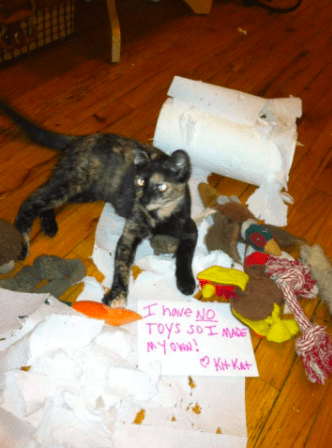 Her cat now has ear docked, which is done to signify a cat has been neutered or spayed.
"I am still irate over that," Walker said. "After they already mutilated her they shaved her belly and saw her tattoo marking her spayed."
Walker said the main issue was not the rescue, it was individuals who affiliate themselves with reputable rescues and then "go rogue in neighborhoods they aren't familiar with."
"As Crown Heights gentrifies more, this is becoming a bigger and more common issue," she said. "They are picking up bodega cats, barber shop cats and any cat they see. With no regards for the cat culture of the neighborhood they just moved into."
Community reacts
Walker posted her story to Facebook as it unraveled -- at first in the hopes of finding Kitah, and then updating people on the situation.
The posts prompted discussion on the Bed-Stuy Facebook group. An April 7 invitation for people to share their stories of "cat-napping" had more than 300 comments a week later, with seven of the comments from others who said their pet had been mistakenly taken by people trying to rescue the cat.
Some pointed the finger at gentrifiers "thinking they are helping," but with a "savior" mentality.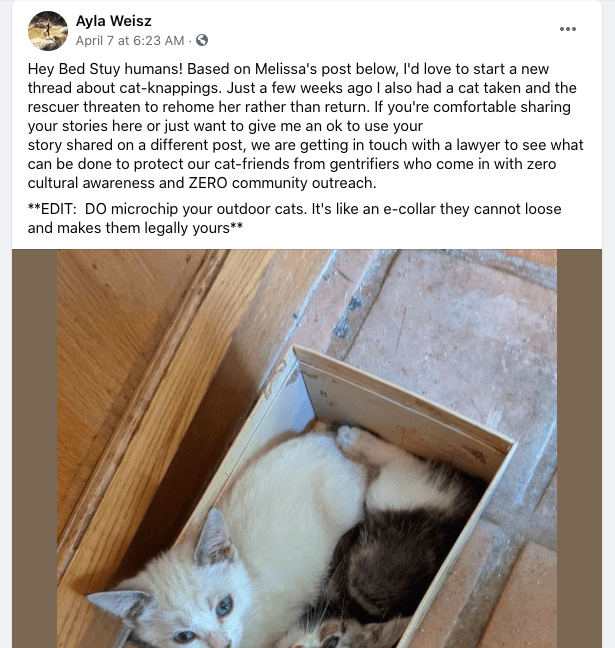 Others didn't understand the link to gentrification, saying anytime a cat is taken from private property is simply a crime, and nothing to do with the changing demographics of neighborhoods.
One woman was open with the fact she once mistakenly took a bodega cat home, thinking it was stray after finding it wandering the street at night. The next day she asked around the neighborhood and found its owners, who suggested they wouldn't let it roam free at night anymore.
Local cat rescue volunteer Donna Sachs said the post was spreading misinformation. She said cats shouldn't be allowed outside unattended.
"I think there is WAY less cat THEFT than you imply. It's possible that the person/people picking up ANY cat are taking the cat to be scanned for a microchip to help find the guardian and to keep him/her out of harm's way," she said.
Helping stray cats
There's been a boom in interest in getting the city's feral cat population down, especially amid the pandemic, as people notice an increasing number of stray cats in the neighborhoods and become attuned to their plight.
At least half a million cats are estimated to live on the streets of NYC, with thousands euthanized yearly. A process known as Trap, Neuter and Return (TNR) is one of the key tools in reducing the cat population at a neighborhood level.
Any person can get certified to catch cats in their area, take them to a clinic to get neutered and vaccinated, and then release them back into the wild, and rescues have seen an increasing interest in getting certified in recent months.
The ASPCA told BK Reader it had not received any requests for assistance regarding rescuers taking pet cats, but it encouraged all cat owners to make sure their cat has proper identification.
"Cats allowed outdoors should wear a collar and an ID tag with the owner's phone number visibly listed. And for both indoor and outdoor cats, an ID tag paired with an implanted microchip can help ensure that owned cats are returned if he or she becomes lost."
A rescuer's advice
Meanwhile, Rachel Selekman, member of Neighborhood Animal Rescue Network-Central Brooklyn (NARN-CB), said she believed the situation with Walker's cat was "an outlier," and warned of blowing it out of proportion.
"It would be tragic if the tireless work of rescuers to combat the ever-growing feral cat population was tarnished or misunderstood when one rescuer makes a mistake and doesn't handle it well," she told BK Reader.
Selekman said her Bed-Stuy rescue group TNRd or rescued more than 250 kittens and cats in 2020, "and we didn't trap anyone's pet by accident."
She said rescuers also often come across what they call "dumped friendlies."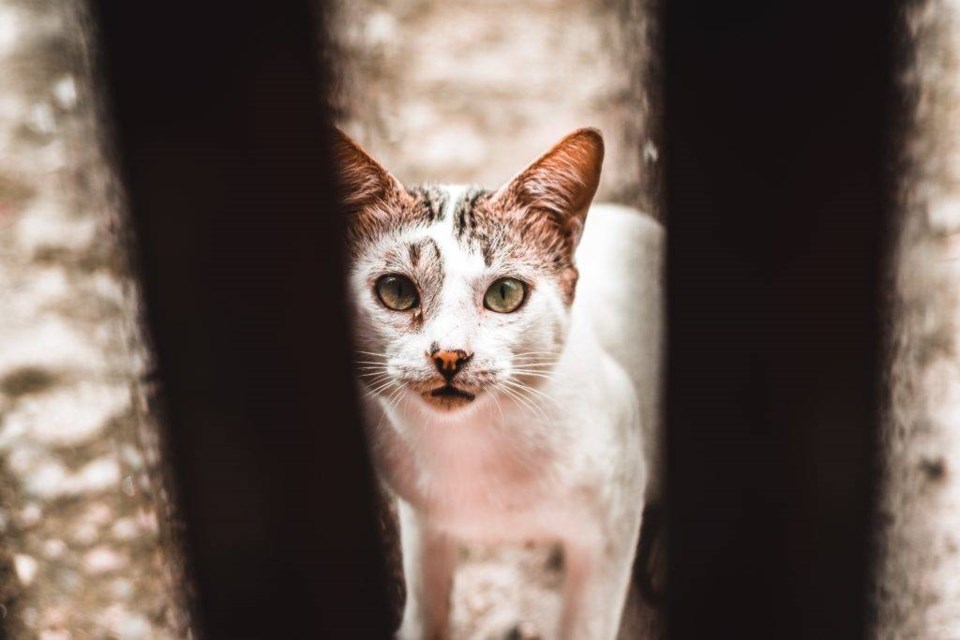 These are cats who lived inside and were put outside by their owners and do not have the necessary survival skills to make it on the street. Some may even wear collars.
She said it was possible that a pet cat could be mistaken for a "dumped friendly," but unless the cat is in distress her rescuers take the precaution of asking around, visiting it over a few days, and checking and posting on Lost and Found Pets of Brooklyn.
If the rescuers do end up bringing a cat inside, they check to see if it's microchipped.
Selekman said there was a "big difference" between kidnapping cats, "which no rescuer I know would condone," and trapping a cat on public property that turns out to be someone's pet.
"Believe me, nothing would make a rescuer happier than to know that the cat they have is someone's pet -- but that rarely happens."