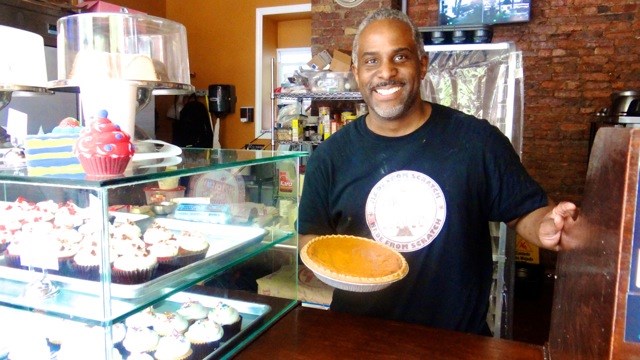 Raymond Williams left Brooklyn more than four decades ago to study marketing at Southern University in Baton Rouge, Louisiana.
After graduating from Southern, he did something unusual for a Brooklynite: He stayed and settled "down South." Williams would spend the next 30 years managing a handful of restaurants across Louisiana before suddenly deciding to head back to Brooklyn-- Bed-Stuy, to be exact.
When he came back, he brought with him a thorough knowledge of marketing and managing restaurants, along with something else quite special— a flair for Southern baking.
In April 2014, Williams opened Sweet Lee's Desserts— located at 163 Ralph Avenue, between Halsey and Macon—a shop overflowing with baked goods so authentic-Southern, it harkens back to that moment in your childhood when your grandmother first stuffed a spoonful of her warm and unforgettable sweet potato pie in your mouth.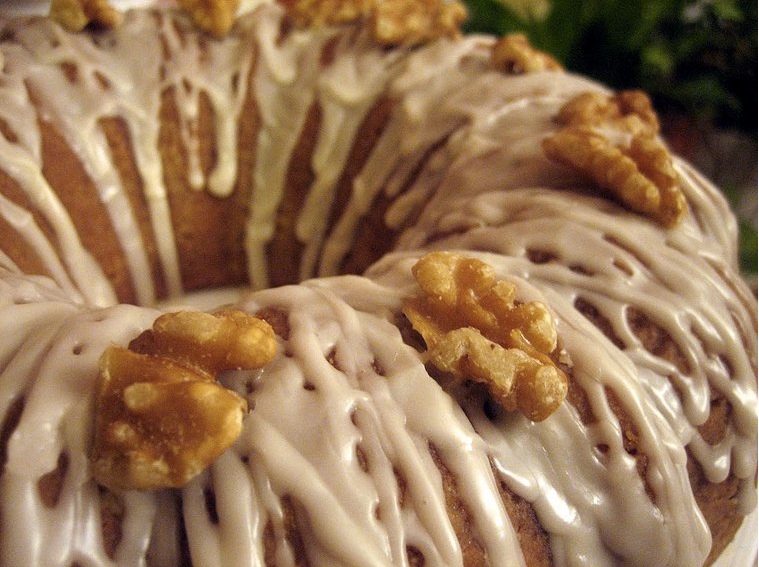 "During my spring break in college, my grandmother always made for me her famous sweet potato pies, and no one else was allowed to touch them," said Williams. Eventually, he squeezed the recipe out of his grandmother and he now sells it at his shop.
"One thing I learned while working in the food industry is that you can serve just about any type of dish. But the one dish that always gets folks smiling is the dessert. It's always the icing on the cake."
Sweet Lee's Desserts—named after Williams's grandmother Lee-Esther Lee Williams-- has barely been open 8 weeks. But a steady stream of people into the bakery is evidence that the neighborhood is catching on. And when they come in, they all seem to know already exactly what they want.
"Right now, our sweet potato pound cake is our most popular item," said Williams. "It sells out every single day."
All of his items— from his red velvet cupcakes to his German Chocolate Whoopie Cakes, to his key lime cake, to his pecan pie—are baked fresh on site. He says his baking is influenced greatly by his grandmother's southern recipes, along with a few secret ingredients and other special "fixings" he attributes more to nuance and style.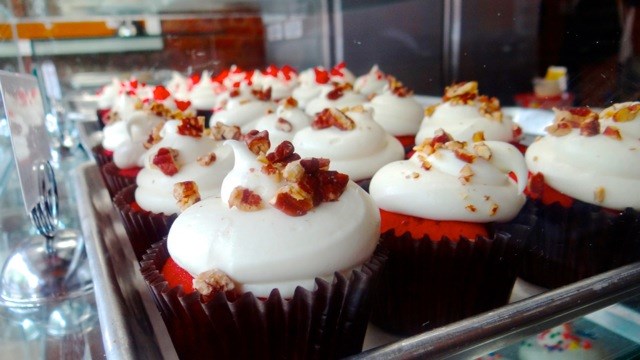 On the Sweet Lee's Desserts website, you'll find a menu with a calendar of the rotating daily specials, including a list of seasonal flavors, as well items that are daily staples.
"And if you're looking for something in particular… like people have come in and asked me to make a Sock-it-to-me-Cake or the 7-Up Cake, I can make it. I have one guy who comes all the way from the Bronx to get my Black Forest cake. I can make just about anything you request."
This summer, Williams says to look out for a new item, a strawberry lemonade cake, which is a lemon cake with a strawberry filling and strawberry-lemonade icing. And he's pondering a watermelon cake, depending upon how the watermelon crops are this summer.
Do not walk into Sweet Lee's Desserts with an innocent sweet tooth assuming you're going to "give it a try." Do expect to walk out hooked on something that becomes a new line item on your list of daily to-dos.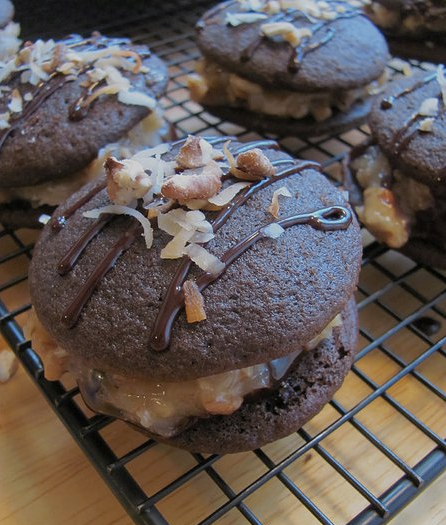 A four-year-old girl and her mother walked in as I was leaving. The little one wanted a double chocolate cupcake with chocolate icing. The fact her tiny arms were trying to hug the glass encasing of cupcakes as her mother ordered indicated this probably was not their first trip.
"Okay, they just came out of the oven," said Williams, "but I still need to make the icing…" he hesitated… "I'm going to need at least another 10 minutes to do that."
"That's fine," answered the mother smiling. "We'll be right outside on the bench waiting."