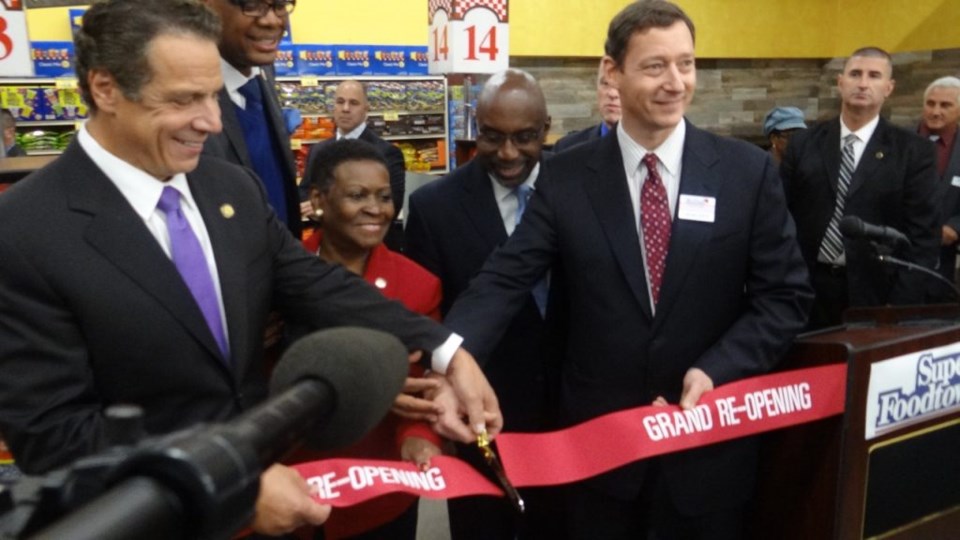 Thursday night, Super Foodtown Supermarket, located in Bed-Stuy's Restoration Plaza, celebrated its grand reopening.
After months of renovation, the store's owner, Noah Katz, held a ribbon-cutting with some of New York's key community stakeholders, including Governor Andrew Cuomo, State Assemblywoman Annette Robinson, Bedford-Stuyvesant Restoration Corporation President Colvin Grannum, City Councilmember Robert Cornegy and several more.
Hundreds of shoppers came out to enjoy a large array of the store's brand-new offerings, including a new hot food bar, an expanded deli, an enhanced produce and meat department, an increased inventory of freshly baked gourmet desserts, and organic food options that rival Whole Foods but at bargain prices.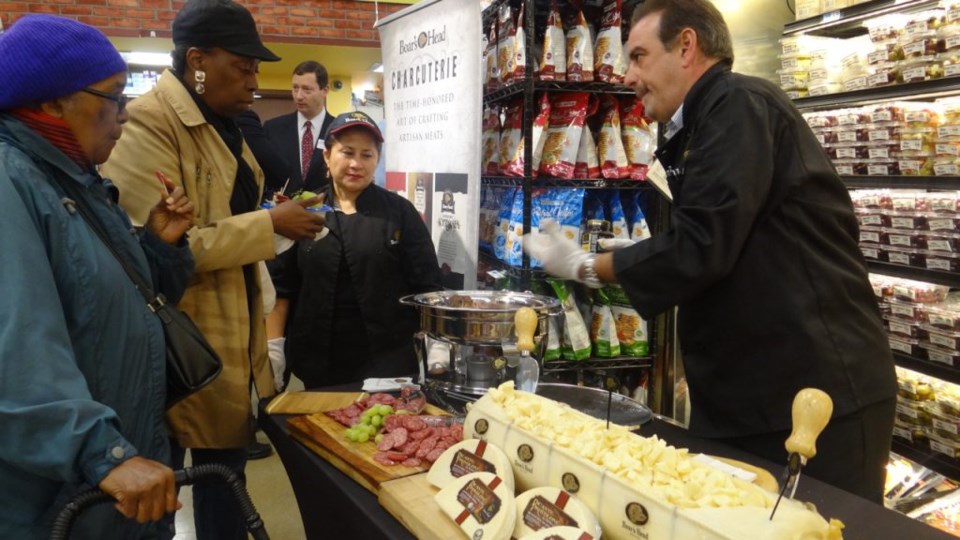 Since Foodtown's opening in Restoration almost ten years ago, the store's owner, Noah Katz, has become a beloved figure in the community, donating often to local causes. He said the store was long overdue for an upgrade.
"The store was experiencing a little wear and tear, and it was time for a full-scale renovation, and that's what we're celebrating here tonight," said Katz.
Shoppers were treated to an all-you-can eat hot food bar with ribs, lasagna, fresh salads and grilled vegetables, all prepared in the store's new food kitchen on the second floor.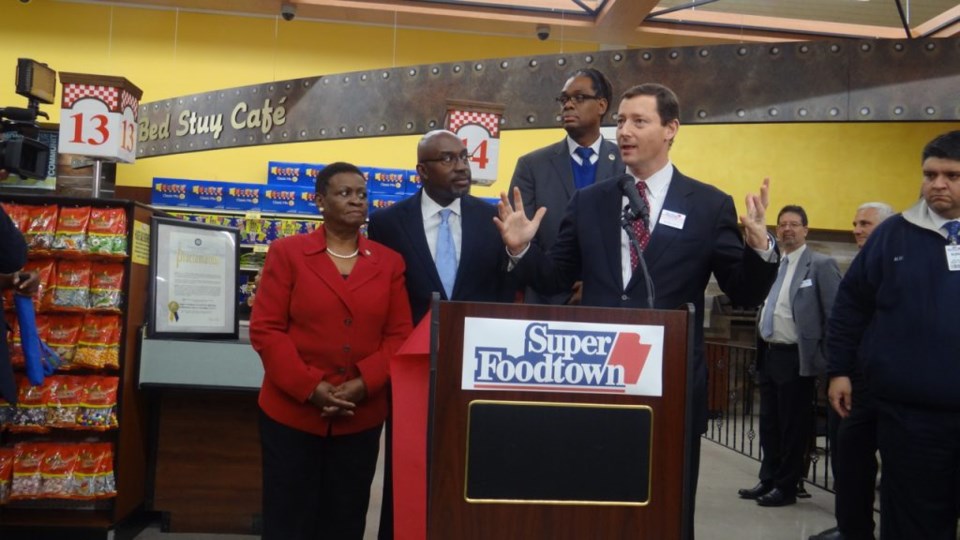 "Many many years ago when Colvin Grannum told me, 'We're going to bring in Foodtown,' I said, we have to sit down and talk about it. What are they going to be about?'" said Assemblywoman Robinson. "Often times you talk about, They don't do anything in the community. Well, they do something in the community; they give back."
Katz said he wanted the new store to reflect more of the vibe and vibrancy of the neighborhood, so all of the staff hires are local residents. The store features sections named after iconic landmarks in the community, including a produce market named "Fort Greene," a "Clinton Hill Deli" and a "Bed-Stuy Cafe," where patrons can now sit down to eat a meal or have a cup of freshly brewed hot coffee.
"You're getting a world-class store with low prices," said said Katz. "I want everyone in Central Brooklyn to get excited: ,We're going to have a lot of fun. We're going to have great food, with great prices and great people..."
Assemblywoman Robinson said: "Whatever the needs are in the community, they have been able to come together and work with us. And that's important. They are one of the extraordinary corporate citizens, I would dare to say in this state and this country."
"