Residents of Bushwick, Brownsville, East New York and parts of Bed-Stuy had some of the highest hospitalization rates in New York City during the recent omicron surge, according to a new report.
The report, released Wednesday by the NYC Health Department, revealed racial inequities in COVID-19 hospitalizations during the omicron surge that hit the city in recent months.
The report found that, during the omicron wave, the COVID-19 hospitalization rate was more than two times greater among Black New Yorkers compared to white New Yorkers.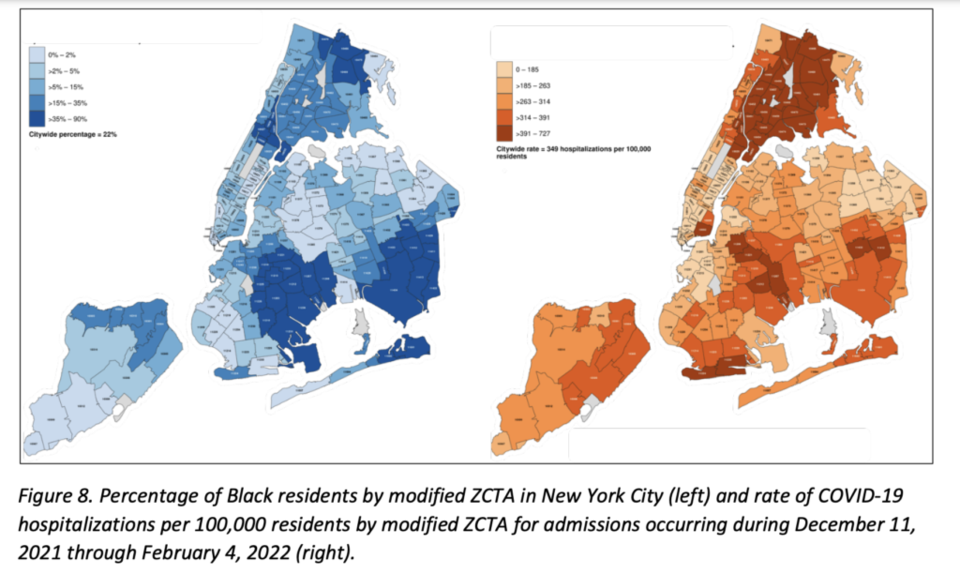 COVID-19 hospitalizations were also disproportionately higher in neighborhoods with a high percentage of Black residents.
This is likely why certain Brooklyn neighborhoods saw some of the highest numbers of hospitalizations-per-resident.
According to the report, the 11206, 11221, 11207, 12212, 11239, 11224 and 11235 zip codes saw some of the highest rates of people hospitalized amid the omicron surge between Dec. 11, 2021 and Feb. 4 this year.
In those neighborhoods, the hospitalization rate due to omicron was up to 0.8% of residents. Most of the Bronx also had similarly high rates — significantly higher than the rest of the city.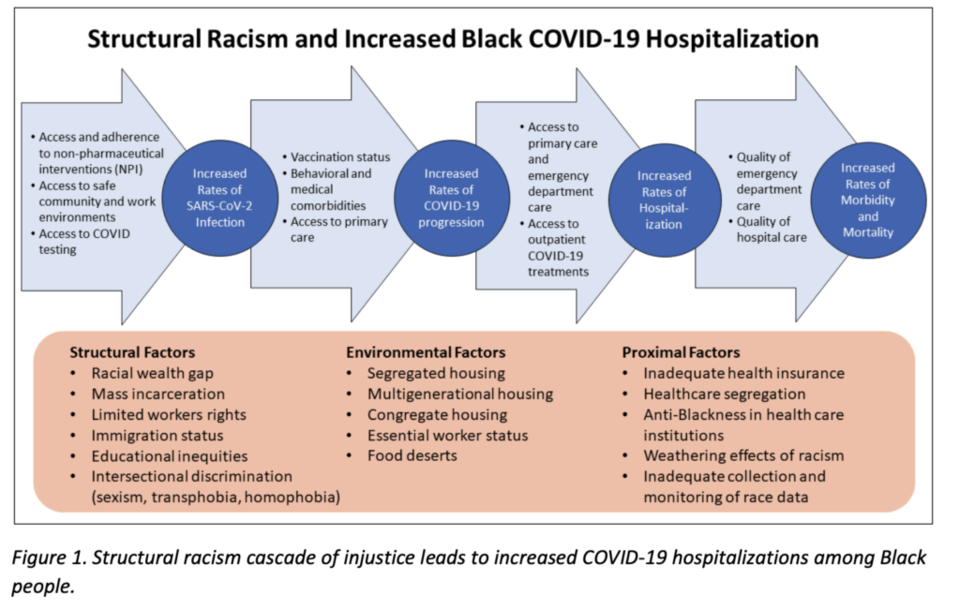 The high rates in some neighborhoods are due to health inequities driven by anti-Black structural racism, the New York City Health Department said.
For example, Black New Yorkers and residents of more economically strained neighborhoods faced longer delays receiving a diagnosis of COVID-19 infection, according to data.
The department also blamed inequities in the vaccine rollout for making Black New Yorkers more vulnerable to COVID-19 during the omicron surge.
"Rates of additional or booster doses among Black New Yorkers were lower by winter 2021, partly because fewer had completed their primary vaccination to be eligible for an additional dose," the department said.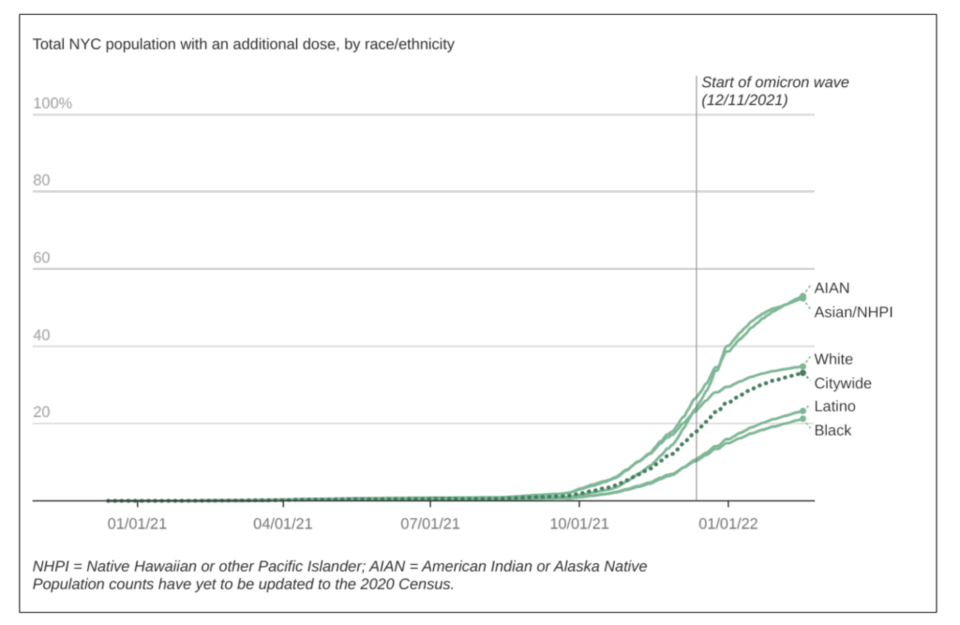 The department said it was using the recent data to create a "roadmap for action" moving forward.
It pointed to a successful vaccination campaign over the past year in what the City defines as "Taskforce on Racial Inclusion and Equity" (TRIE) neighborhoods — and which includes large swathes of Brooklyn.
"Seventy-three out of the 74 zip codes that make up the TRIE neighborhoods achieved 70% vaccination coverage for the full primary series by February 2022, compared to 14 out of 74 in July 2021," it said.
The department said it had seen results through tailored engagement, community partnership and resource investment in the neighborhoods that need it most.